When you pay good money for Disney food, you do not want to be disappointed. Trust me, you can find delicious food at this Disney resort.
Disney's Wilderness Lodge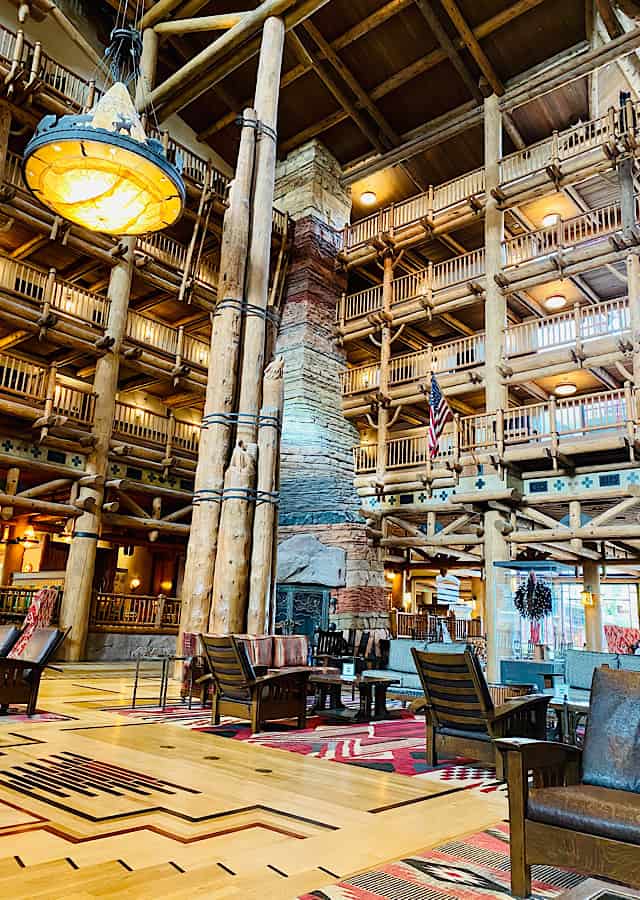 At Disney's Wilderness Lodge, the clock turns back to the turn-of-the-century National Park northwest lodges. Here, guests soak in the craftsman details and the wilderness. Whether you take in the outdoors or enjoy the indoor amenities, there's something for everyone here.
The Wilderness Lodge opened in 1994 and is inspired by the Old Faithful Inn in Yellowstone in 1902. There are so many wonderful details at this charming Disney Resort. Timber pillars, giant tepee chandeliers, and numerous fireplaces add to the lobby's rustic, yet luxurious, feel.
Not only is the theming amazing, but every detail is also symbolic. There are relics, artwork, and even rugs to find nods to the Lewis & Clark expedition. Check out the complete guide to Disney's Wilderness Lodge HERE.
New Food Items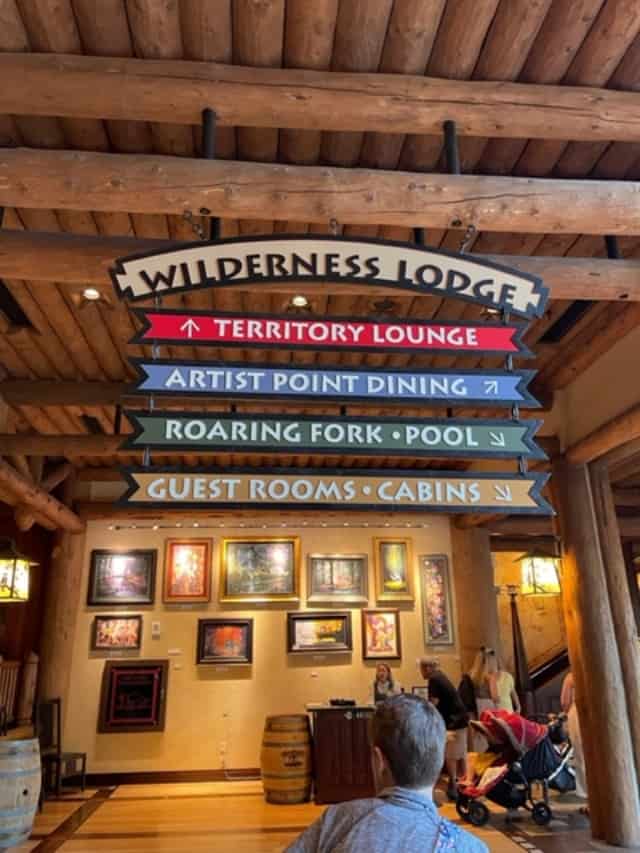 Not long ago, Roaring Fork introduced some new food items to their menu. These items included a meatloaf, a cinnamon roll, an Asian-Style Noodle salad, and more!
Items weren't just brought to Roaring Fork. They even brought new food items to Territory Lounge! This is great for any foodie looking to try some new treats. To see all the new menu items, click HERE.
Menu Items I tried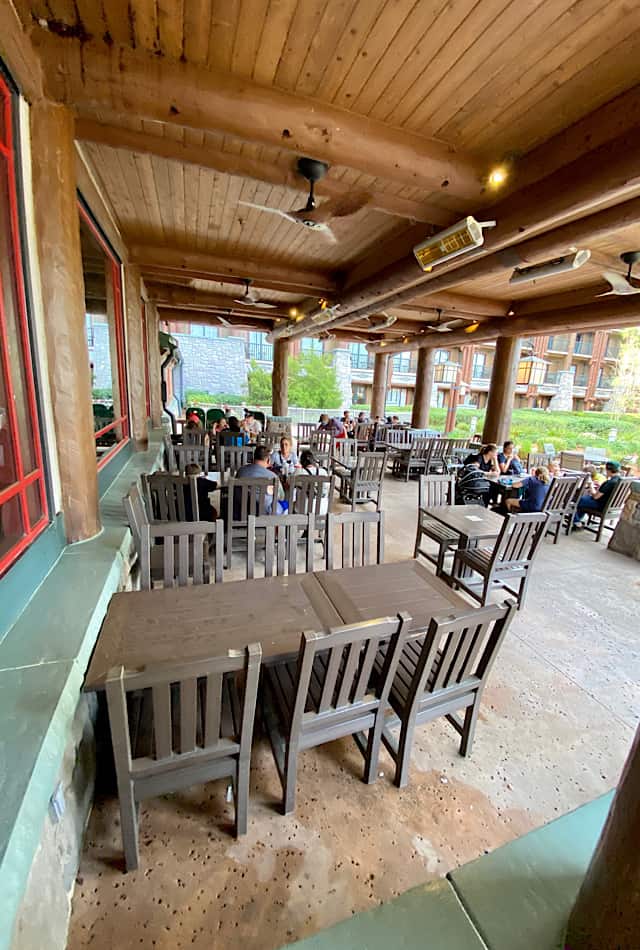 I (Heather) was able to try some of the new menu items on my most recent visit to Disney's Wilderness Lodge. I sampled the meatloaf, campfire cupcake, blueberry cinnamon roll, and the Roarin' S'more.
There were so many items that sounded delicious it was hard to choose! However, the ones I did decide on did not disappoint (for the most part)! All of the items that I enjoyed can be found at Roaring Fork.
Mobile Ordering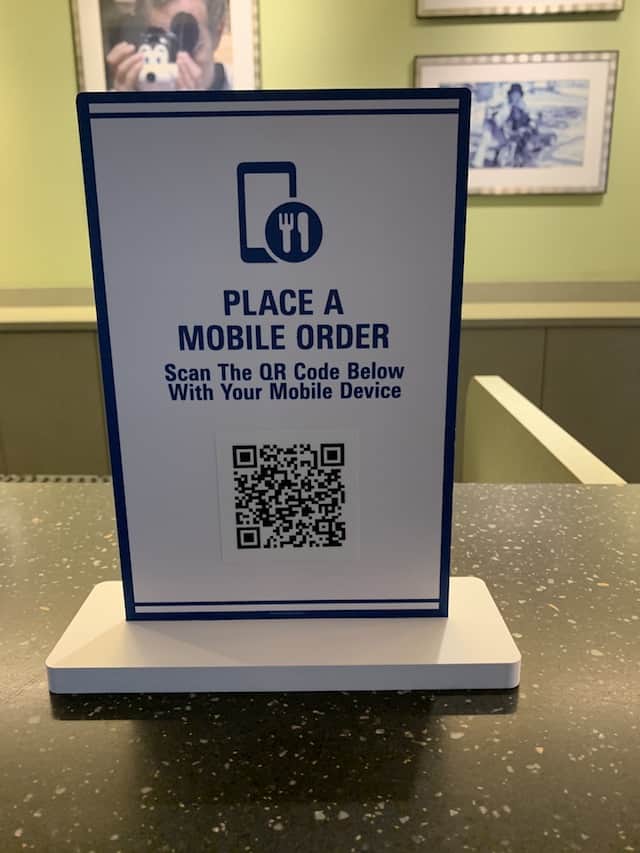 Mobile ordering is a quick and easy way to place your order. You may find that you can get your food faster than if you were to wait in line. Mobile ordering is simple from the My Disney Experience App. Simply open the app and press the (+) icon on the bottom of the home screen. You can select to "Order Food" and a huge listing of dining locations is available at your fingertips.
Once you choose your dining location, you can look through the entire menu and make your selections. Choose your arrival window and place your order. Once you are ready to enjoy your meal, confirm "I'm here" and they will begin to prepare your order.
It is important to note that if you have someone in your party that has multiple food allergies, you should order in person and even speak with a chef.
Mobile ordering is not recommended for people who have multiple food allergies. They should speak with a chef to place their order.
Blueberry Cinnamon Roll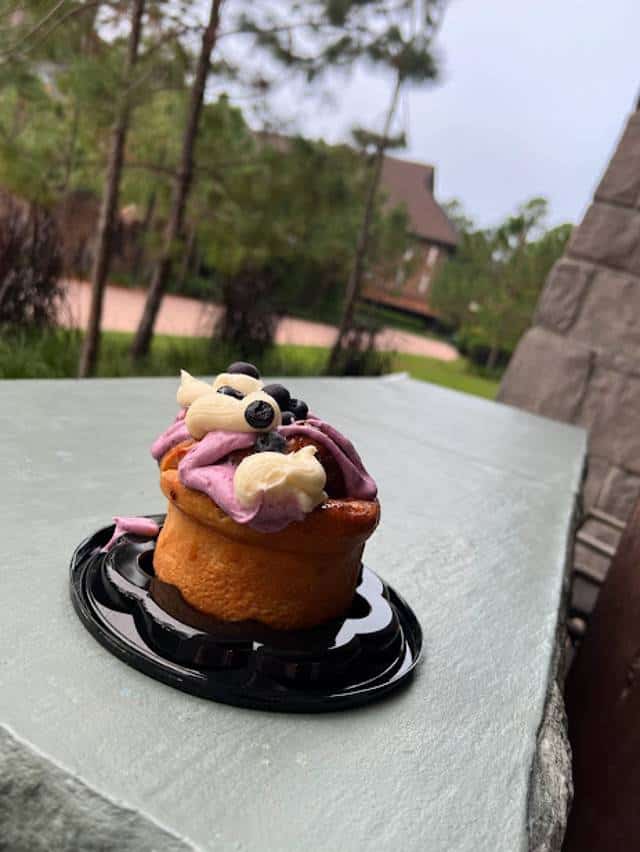 The Blueberry Cinnamon Roll is described as Warm Freshly Baked Cinnamon Roll with Blueberry Cream Cheese Frosting. This cinnamon roll is available for $8.99 plus tax.
This breakfast item can almost double as a dessert! It's sweet and delicious. I felt it was big enough to share. The cinnamon roll was perfect – not too dry. The blueberry cream cheese frosting offered the perfect balance of sweetness to this. It was not overly sweet or too rich. The cream cheese was my favorite part!
Just because I said it's big enough to share, doesn't mean you have too. No judgement here! If we had more time at the Wilderness Lodge, I would have ordered this again.
The Blueberry Cinnamon Roll alone is worth a trip to the Wilderness Lodge.
Country-style Baked Meatload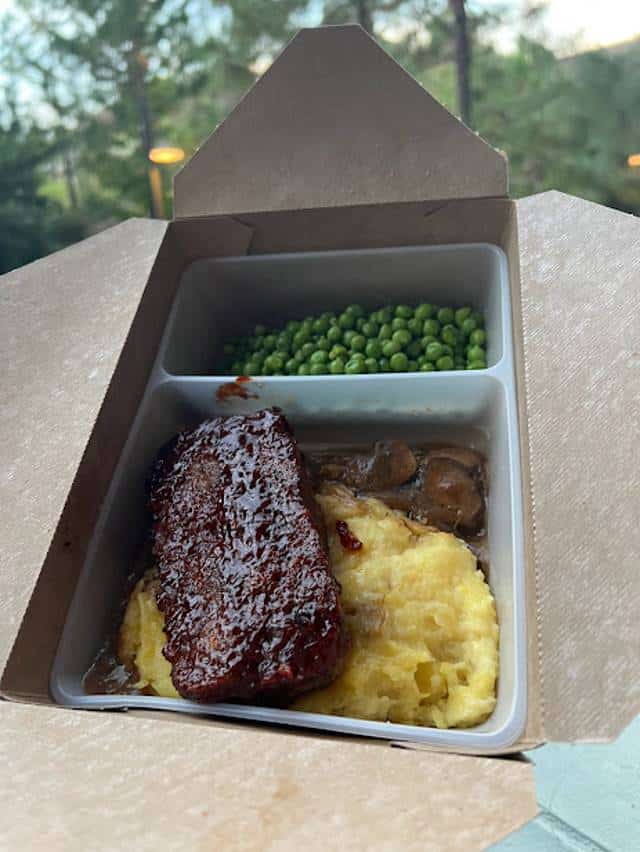 The Country-style Meatloaf is served with Buttery Green Peas, Chunky Mashed Potatoes, and Gravy. You can purchase this for $14.99 plus tax.
I won't lie. I was a little hesitant to order this. Meatloaf can sometimes be over done, dry, and bland. Not this one! This meatloaf was not dry and offered plenty of flavor. The gravy added the perfect touch, and wasn't too salty.
What's meatloaf without mashed potatoes? These mashed potatoes tasted homemade. I was shocked! I honestly expected more of that boxed taste, but not from these. They were flavored with just the right amount of seasonings, and even had that "chunky" texture you get when you make them at home. These were a perfect addition to the meatloaf.
The peas were okay. I am not a huge pea fan, but they were good for peas. I would have preferred green beans. I do appreciate they did a green vegetable though. I think it made the color really pop on the peas.
This is a must get item!
Campfire Cupcake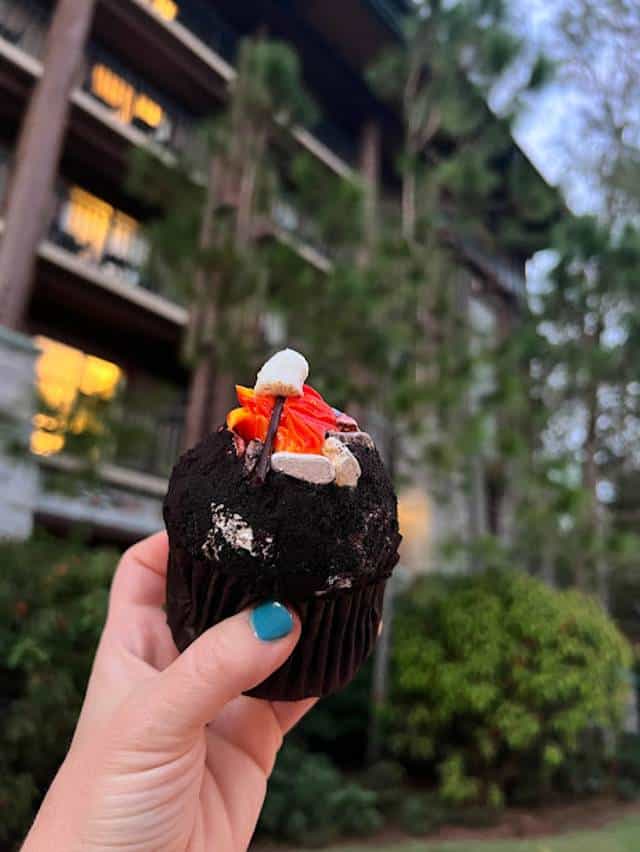 The Campfire Cupcake is a Chocolate Cupcake with Chocolate ricks, Buttercream and Marshmallow. This item can be purchased for $6.49 plus tax. This rich chocolate cupcake looks just like a campfire. I love the cute decorations on top! It's almost too cute to eat…almost!
The cupcake was moist and rich, just as you would hope for any chocolate cupcake. The buttercream frosting was sweet, but not overpowering and complimented the chocolate well. I did not like the "rocks" on top, but I am not much of a candy person. I do felt they added to the photo opportunities you could get with this cupcake though.
The cupcake was good and I would give it two thumbs up!
Roaring S'more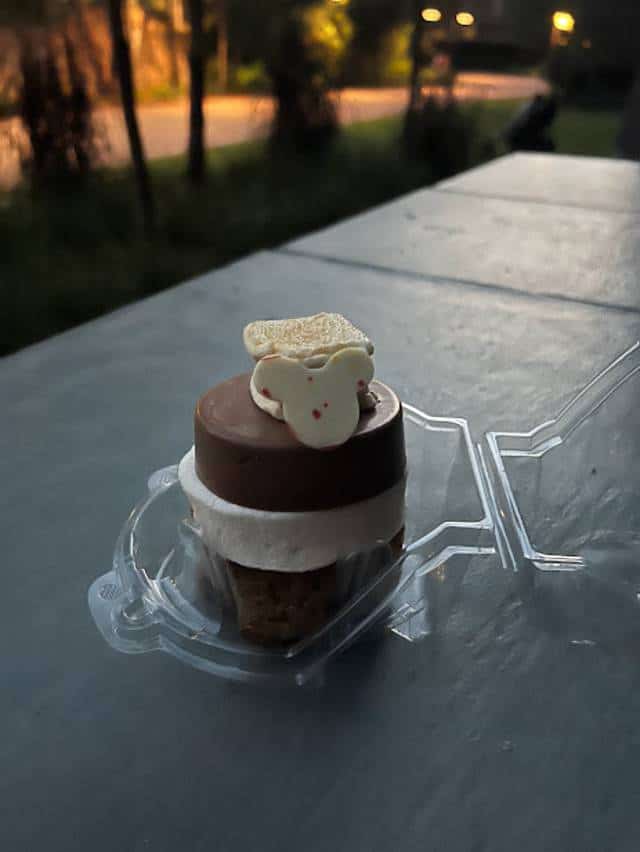 The Roaring S'more is a Chocolate Mousse, Graham Cracker cake, and Caramel Marshmallow. This treat is $6.19 plus tax. It is definitely not as pretty as the Campfire Cupcake, but is a cute play on a s'more. It is very messy, so a fork and knife are a must!
The chocolate mousse was light and delicious, offering up the perfect rich and decadent side to this dish. I will not lie – I am not a big marshmallow fan unless it's on an actual s'more. This did not cut it for me.
I felt the graham cracker cake had a lot to be desired. It was dry and bland and didn't add anything to the dessert. If you like s'mores, you might give it a try, but if I was only picking one dessert, this would not be it.
Final Thoughts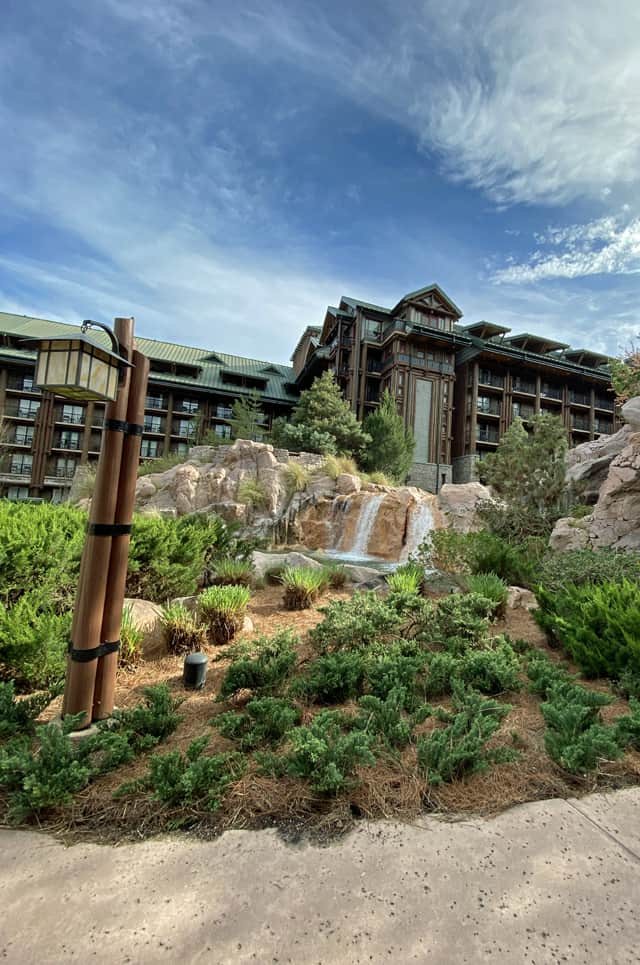 These new food items at Roaring Fork are delicious! They make a great addition to their menu. This quick service has a lot to offer versus the standard burger and fries.
I personally love the Wilderness Lodge and the food did not disappoint. I can't wait until my next visit to enjoy some of these delicious food offerings again!
Have you tried any of the newer menu items at Disney's Wilderness Lodge? What did you think of the new items at Roaring Fork? Will you be visiting Disney's Wilderness Lodge and plan to try some of these new menu items? Let us know in the comments below and share this post with a friend who you think would like them too!