Disney wasted no time in starting construction on the Splash Mountain retheme.
Splash Mountain is closed forever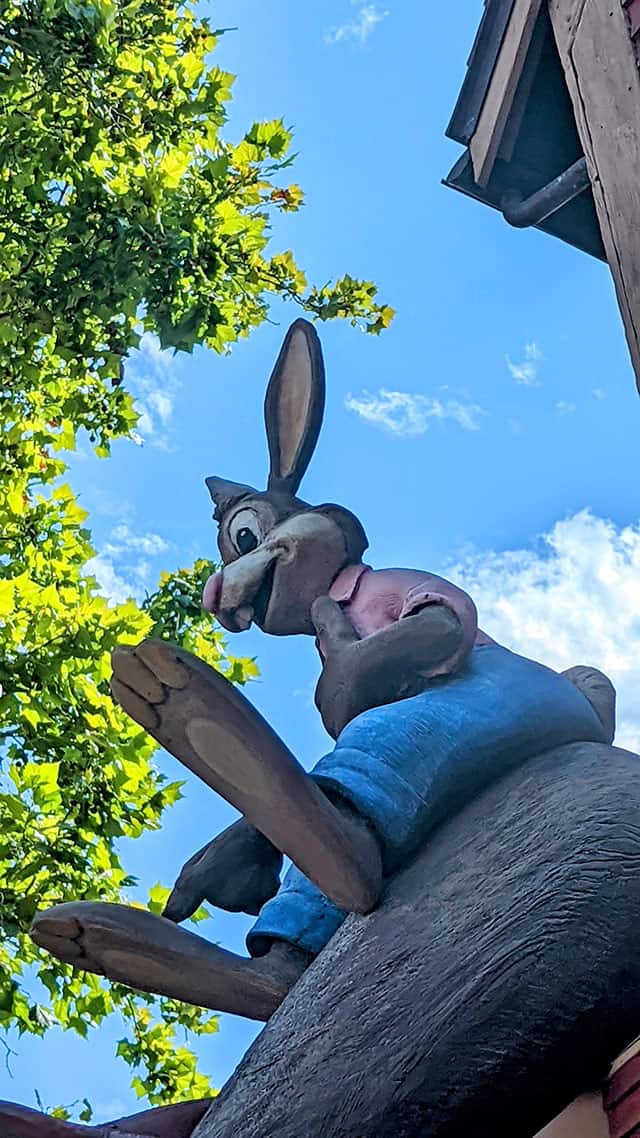 Fans and Guests said goodbye forever to Splash Mountain at the Magic Kingdom on Sunday, January 22. The ride has been a fan-favorite for decades, and many are sad to see it go.
Splash Mountain officially closed yesterday, January 23 as Disney works to retheme the attraction into Tiana's Bayou Adventure. This new ride is expected to open in late 2024, and much work will need to be done in order to make this happen.
Disney wasted no time in starting. Let's check out recent progress.
Splash Mountain sign
The sign indicating which direction to follow to find Splash Mountain in Frontierland is now gone. The sign still shows Big Thunder Mountain Railroad, the Steam Train, and Tom Sawyer Island. However, the spot for Splash Mountain at the very top is now empty.
Of course, in due time, a new sign for Tiana's Bayou Adventure will be installed. For now, that spot will look a little bare.
Water is gone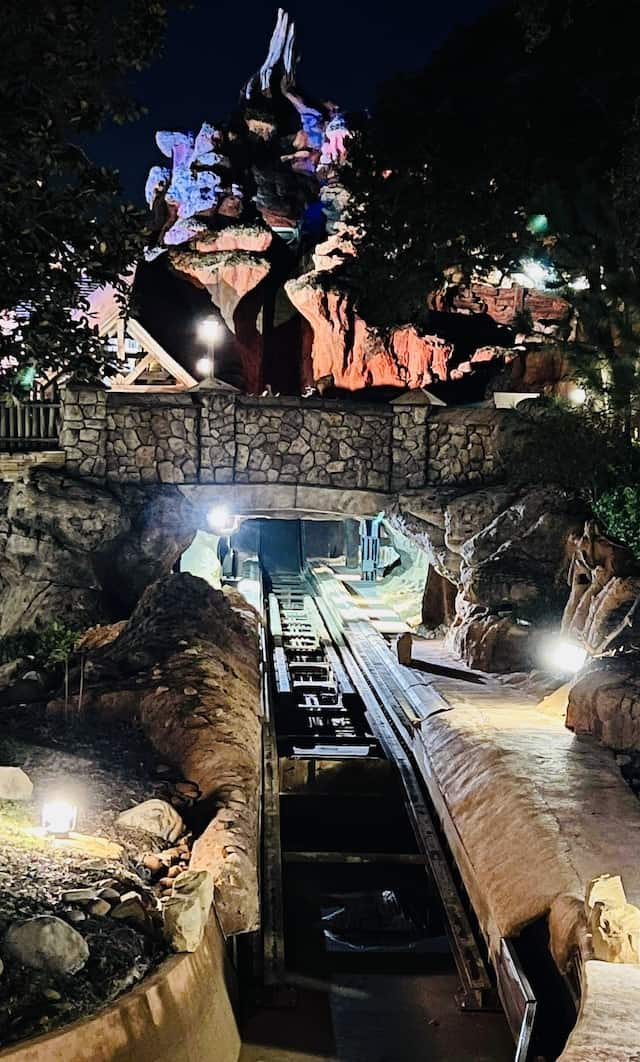 There were thousands and thousands of gallons of water in order to make Splash Mountain a big splash. However, just one day after closing the attraction, Disney already drained the water from the ride.
In the photo above, you can see the big drop and the tracks that were normally unseen under the water.
Construction walls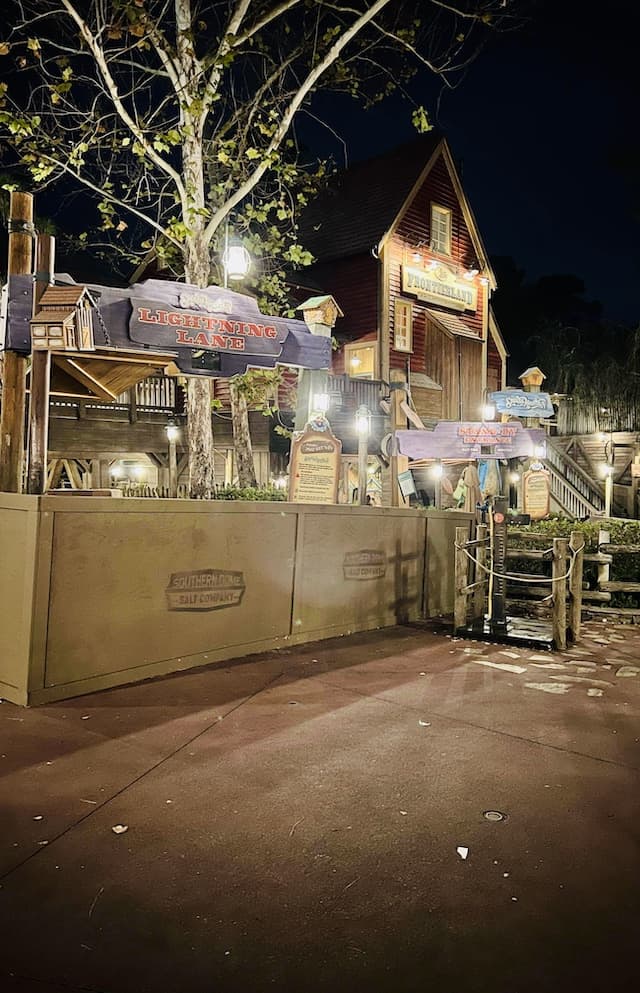 Right now, there are construction walls at the standby and Lightning Lane entrances for Splash Mountain. The walls do say "Southern Dome Salt Company" which ties into the Tiana attraction.
In addition, Disney installed walls covering up the "this way" sign for the attraction. The play area and restrooms are not blocked off, so it is possible to still walk around the area.
We suspect when work really begins, all of this will be completely closed off to Guests.
No longer on the Disney World website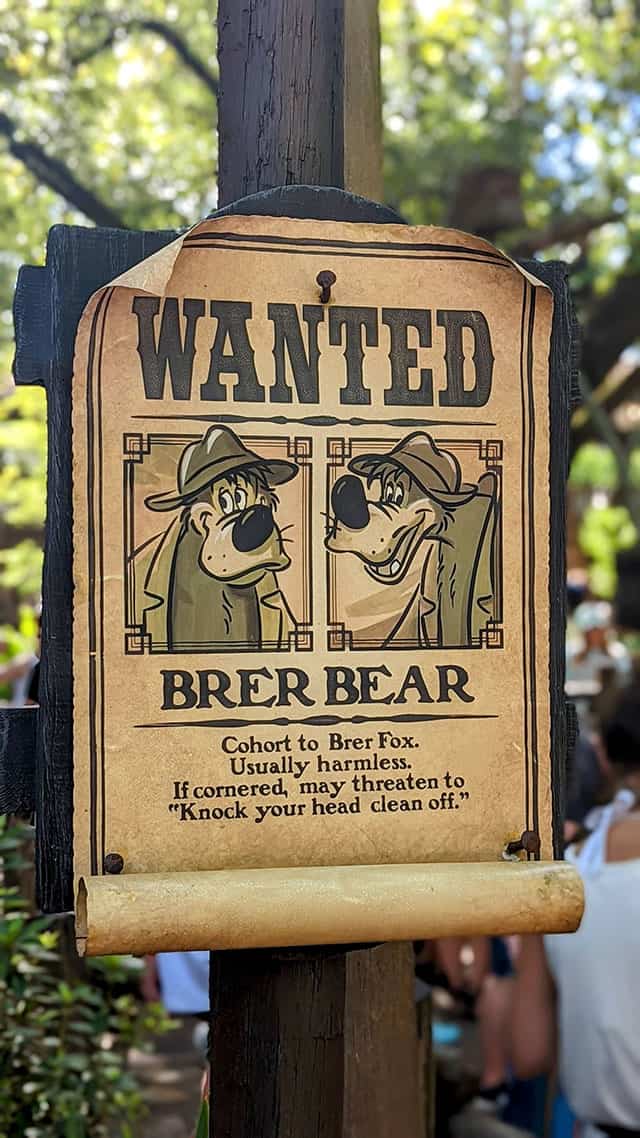 It's also worth quickly mentioning that Disney World removed the Splash Mountain attraction from the website. When you google Splash Mountain it brings you to the Magic Kingdom attractions page.
There is still no mention of the new Tiana's Bayou Adventure on the website.
Share your thoughts with us in the comments below and pass this post along to a friend as well.