A storm system moving across the country will bring quite the swing in temperatures to Disney World this weekend. Get the details on what to expect for the holiday weekend.
Storm System On The Move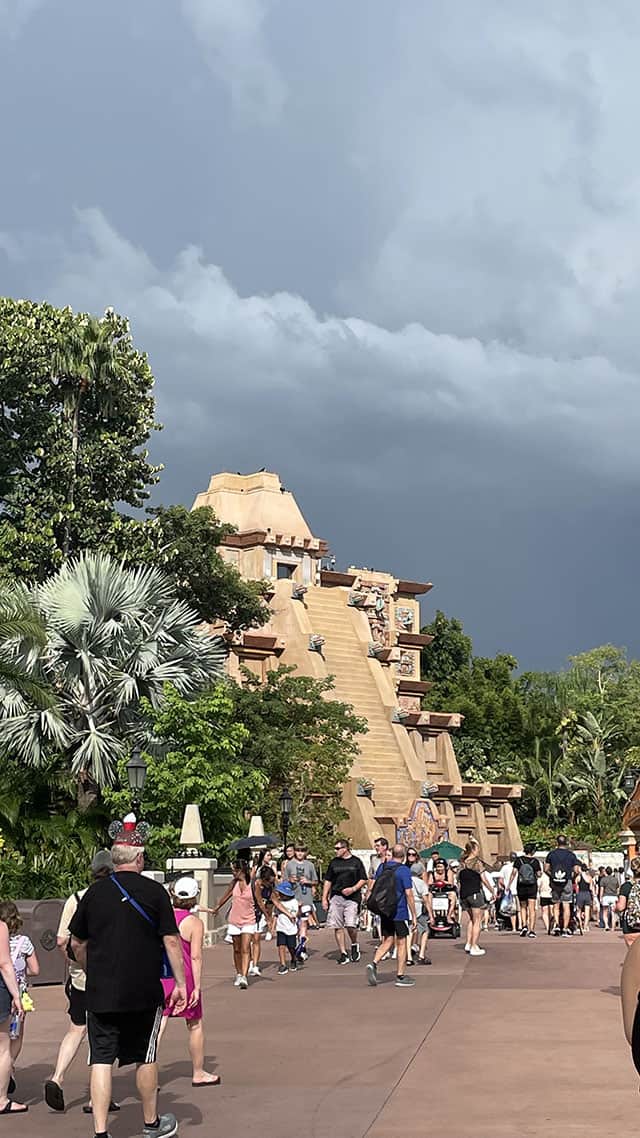 A large storm system will head through the Great Lakes as we round out the work week. A strong cold front attached to the Low pressure will move across the Southeast U.S. on Thursday and Friday.
If you will be in Orlando on Thursday, expect high temperatures near 80 degrees ahead of the front with the warm southwesterly flow. Clouds will be on the increase as we get to Thursday afternoon.
Expect showers to break out overnight Thursday night as the front approaches, continuing into Friday morning. A few thunderstorms are possible as well. Pictured below is the expected surface map for Friday morning at 8:00AM. You can see the front moving into Florida with showers ahead of it.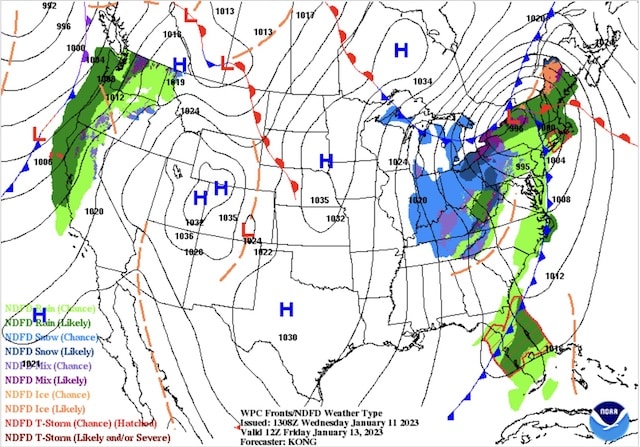 The good news is that this should be the only precipitation we need to worry about this holiday weekend. After yesterday's FAA computer glitch, it is great news that the weather should not cause too many disruptions with the exception of the West Coast. By Friday afternoon we should see some clearing conditions. Much colder air will filter in for Friday night and Saturday.
Lows Saturday morning and Sunday morning will be in the upper 30's to near 40. Highs Saturday will remain in the 50's. We could see some alterations to the water park operating schedule with the colder temperatures. The wild ride of temperatures offers a bit of challenge in terms of packing for this weekend! Highs will rebound by Monday.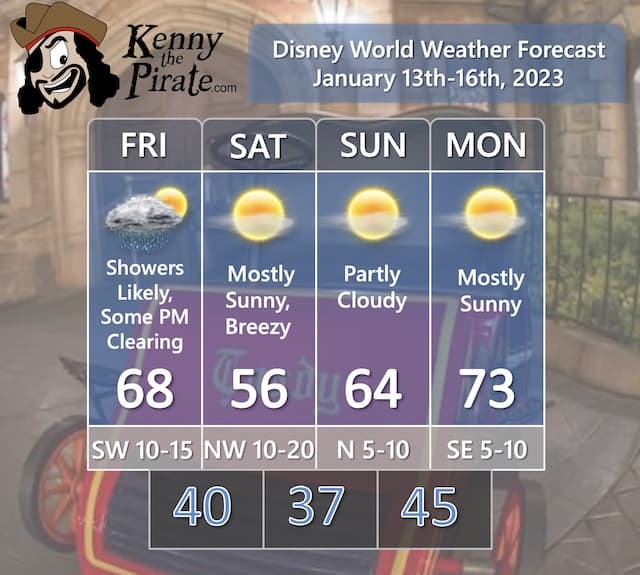 Severe Weather Chances
While there will be a good chance at severe weather across the Southeast states, the good news is that severe chances are relatively low across Florida. You can see on the map below that the Storms Prediction Center has Orlando included in the General Thunderstorm risk.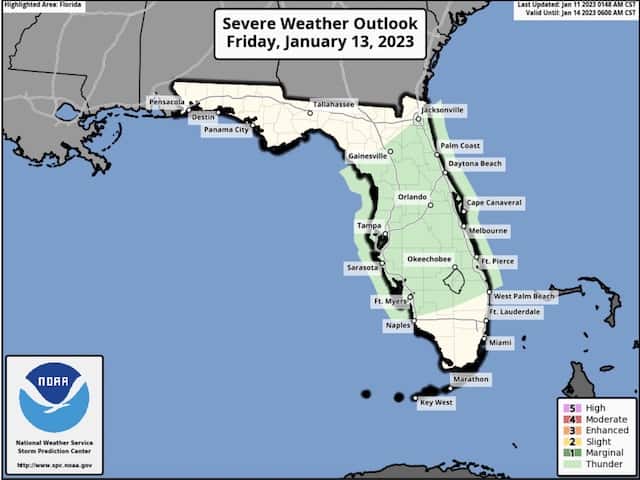 Even though the severe risk is low, remember that any thunderstorm can produce gusty winds, frequent lightning, and heavy downpours. Follow any warnings and cast member directions to take shelter.
Are you headed to Walt Disney World this weekend? Will the wild swing in temperatures affect your planning? Let us know in the comments below and share this post with a friend who is also visiting!