EPCOT's Festival of the Arts is a celebration of so many art forms! See when you can meet Brett Owens and have his incredible artwork signed.
International Festival of the Arts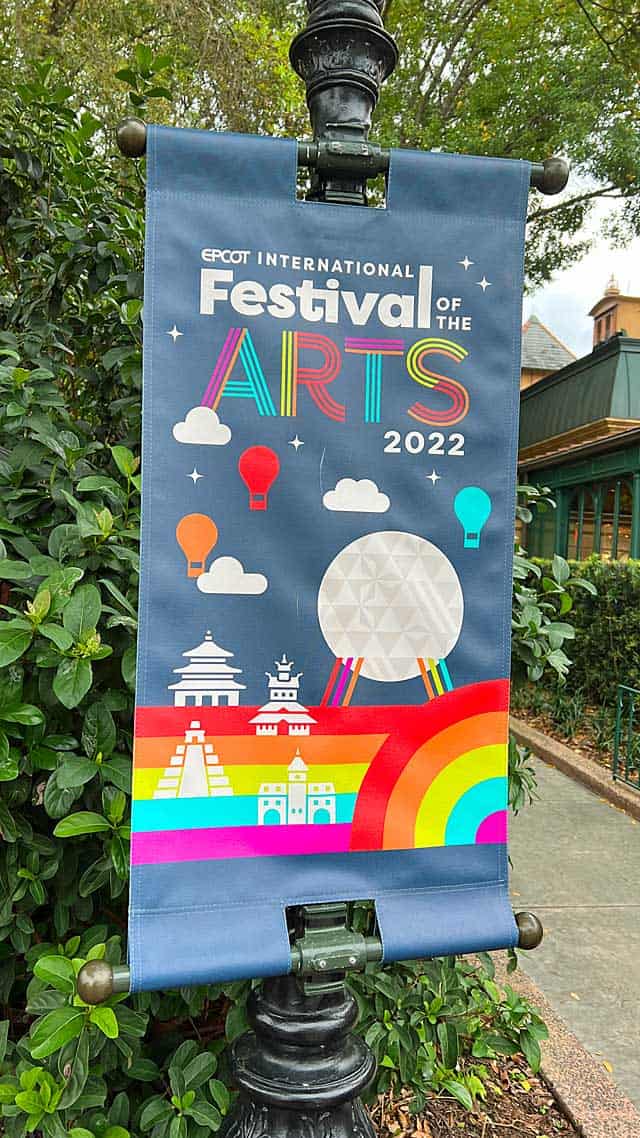 This festival runs from January 13 to February 20 and celebrates the visual, culinary, and performing arts. From dozens of food and beverage items to fun photos and a special light show on Spaceship Earth, this festival provides so much fun and entertainment.
An Epcot festival would not be complete without a show at the American Gardens Theater. For Festival of the Arts, Disney on Broadway performers take to the stage to perform a 30 minute show of incredible Disney tunes. I (Susan) love all of the live entertainment at Epcot. You can see performers HERE and dining package information HERE. Take a look HERE at all the new details for the upcoming festival.
New Artwork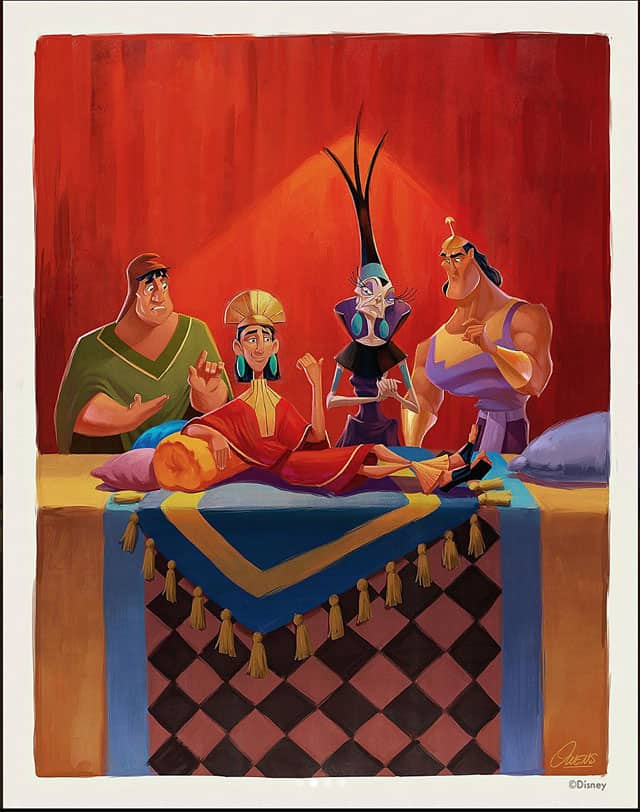 Brett Owens, illustrator and Disney fine artist with Disney Live Entertainment released previews of a variety of new artwork debuting at the 2023 EPCOT International Festival of the Arts on his Instagram account.
First, take a look at the colorful artistry in The Emperor's New Groove poster shown above. In Disney's 2000 The New Emperor's New Groove movie, the emperor thought he had it all. However, his pride got the best of him and he was tricked by his advisors.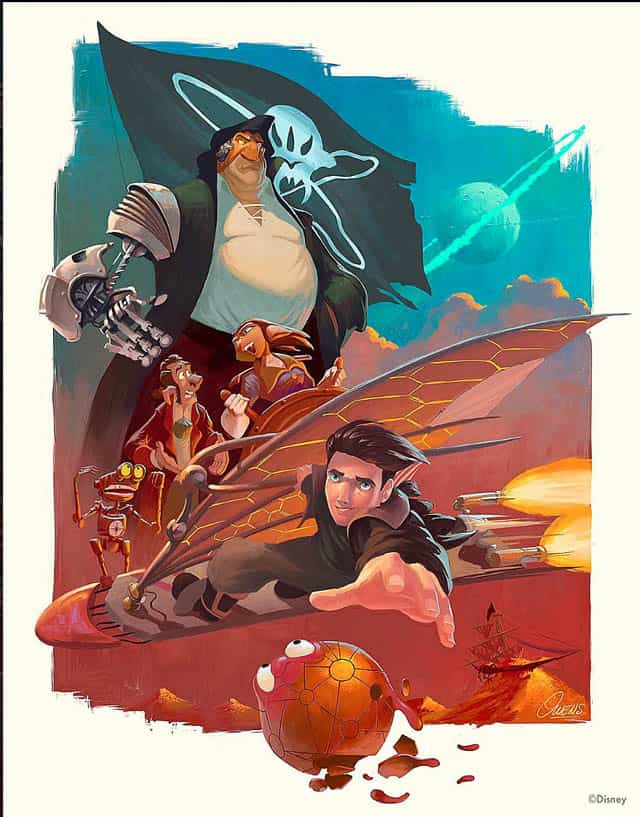 Next, Brett Owens created a print from one of my (Susan) favorite Disney movies. Disney's 2002 film Treasure Planet is a futuristic twist of Robert Louis Stevenson's timeless tale.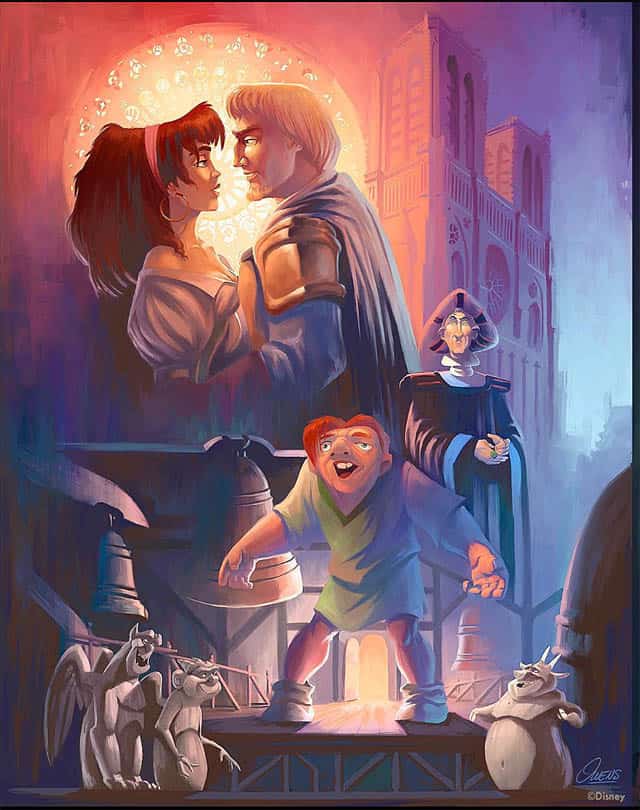 Last, look at this beautiful Hunchback of Notre Dame artwork. Based on Victor Hugo's classic novel, this 1996 Disney movie follows the adventures of Quasimodo. Quasimodo, the gentle and lonely hunchback bell ringer, leaves his solitary life to seek out Esmerelda.
Appearance Schedule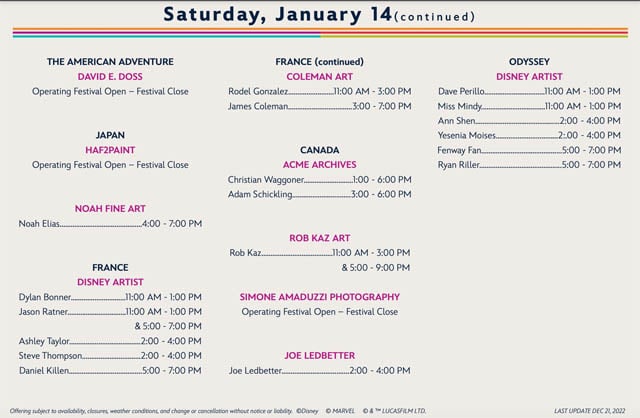 Disney posts daily artist schedules so be sure to check My Disney Experience before you go. Saturday, January 14, 2023's schedule is shown above. Brett Owens will greet guests with his artwork at the France pavilion on the following dates and times:
Thursday, February 2: 11:00am-1:00pm
Friday, February 3, 4 & 5: 2:00-4:00pm
Don't miss Brett Owens and his incredible artwork at France on February 2-5, 2023.
Will you be attending the festival this year? Do you enjoy seeing the artists and their artwork? Please let us know in the comments below and on Facebook.