Look who we saw in the Magic Kingdom! Could this be a sign of a returning meet and greet?
Magic Kingdom Friends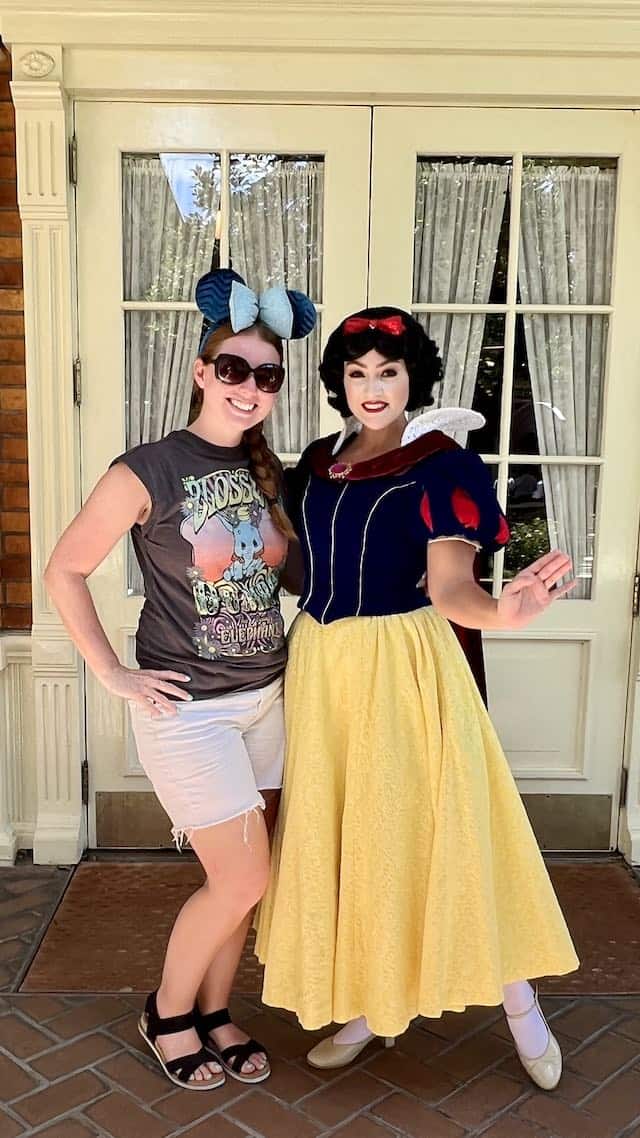 After a long 2+ years, many of our favorite Magic Kingdom pals are back in the park again! While many have provided distant sightings, it is a breath of fresh air to get hugs and autographs again. Magic Kingdom definitely did not feel as magical without them.
As Disney chugs forward to resuming normal operations again, they continue to reintroduce characters into the parks. With health and safety protocols behind us and staffing issues kind of behind us, Disney is able to bring back pre-pandemic experiences.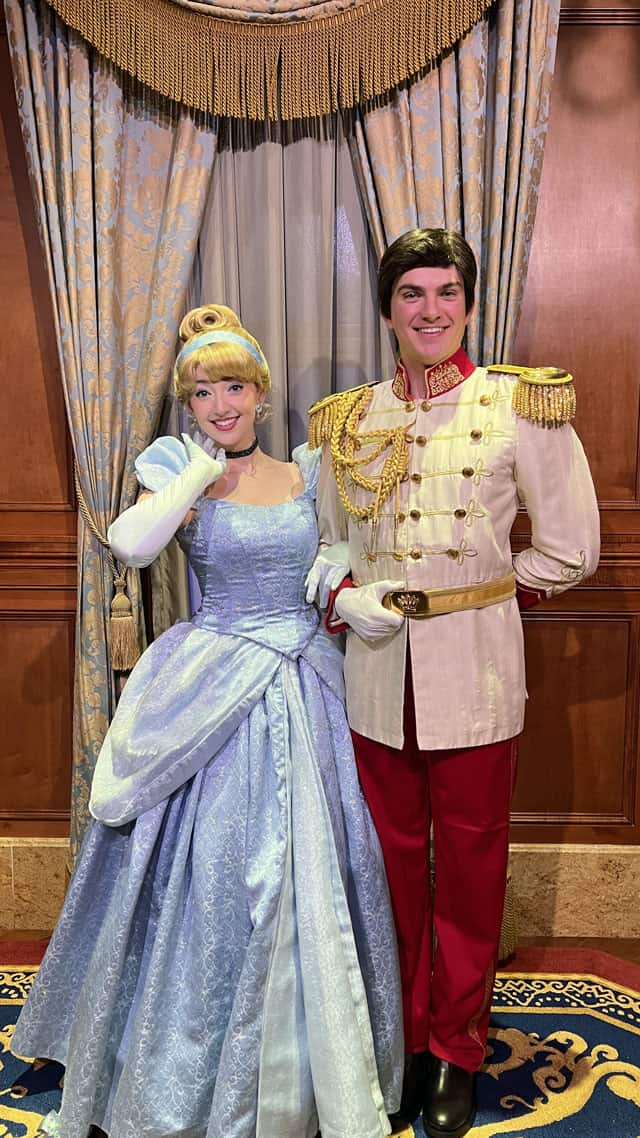 I (Monica) have taken 12 trips to Disney World in the last two years, and while I will never tire of riding my favorite attractions I was very excited to see so many friends out and about. Characters like Snow White, Peter Pan, Belle, Anastasia and Drizella recently joined the lineup of characters like Cinderella and Mickey Mouse at Magic Kingdom.
You can read my best strategy for meeting all these characters in this post.
Back in the parks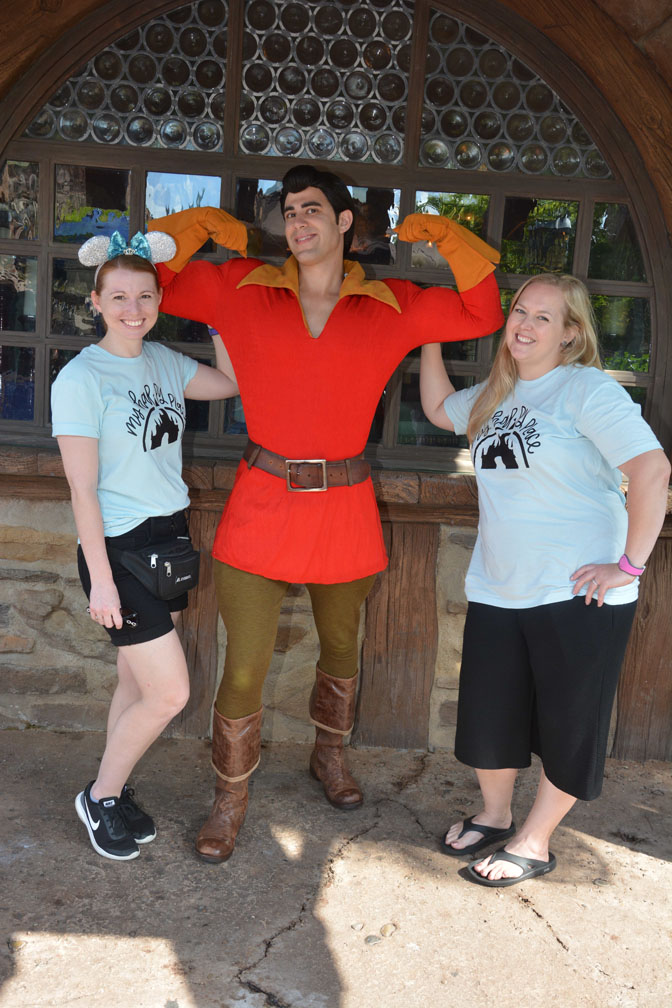 We spotted Gaston roaming around Magic Kingdom! Before the historic park closure in 2020, he met on a consistent basis in Fantasyland near his tavern. This was always such a fun meet and greet opportunity. He has quite the self-absorbed personality which always translates to an amusing interaction.
When we saw Gaston wandering around, we wondered if maybe this meant his meet and greet would return. He has been meeting pretty consistently in the mornings for the last few weeks.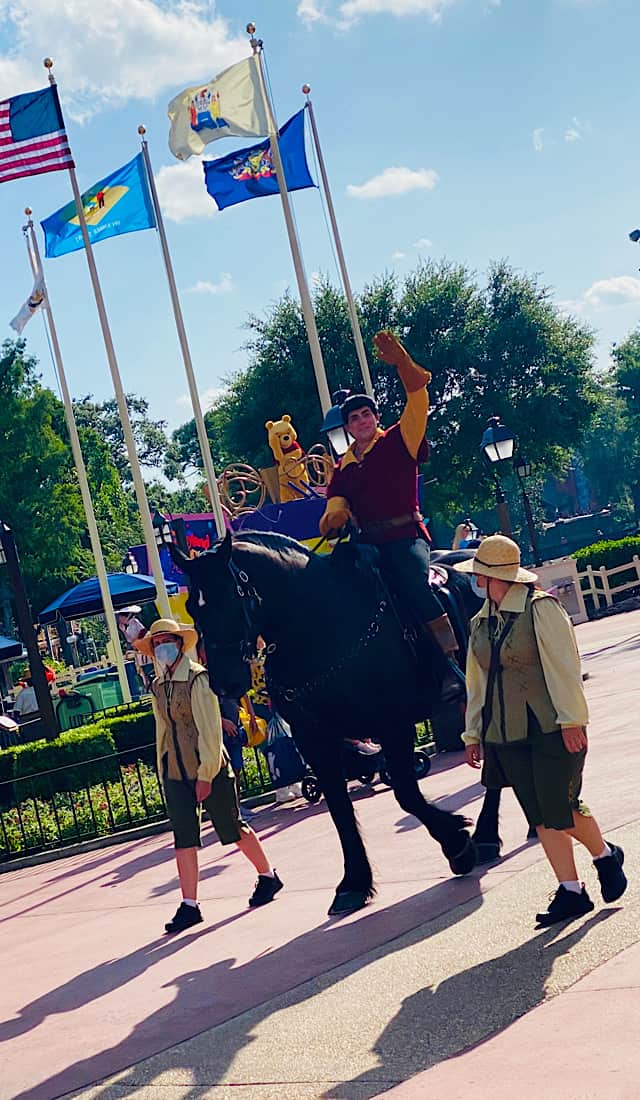 However, he is still not listed on My Disney Experience. This means you will not be able to see his schedule. If you want to try to meet him you may have to carve out a pretty substantial amount of time to hang out in Fantasyland and wait for him.
What do you think of Gaston wandering around Magic Kingdom? Do you have any fun memories with him? Let us know in the comments below and on Facebook.