It's that time of year again which means that the traditional sales of the much-anticipated candy canes at the Disneyland Resort are available for a limited time. Luckily we were able to secure one of them! Here's what you need to know.
History of the Disneyland Candy Cane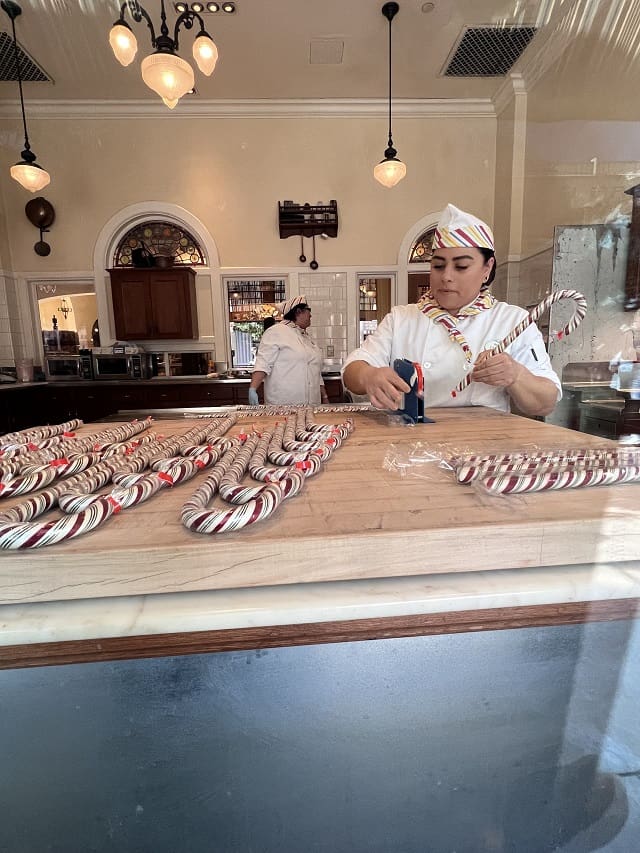 The year was 1968 when the hand pulled, rolling, and twisting Candy Canes were first made and sold at the Disneyland Resort. However, the tradition of this Christmas sweet treat dates back over 350 years and its look and distinct flavor have changed throughout the years!
The 18-inch Candy Canes can be found at The Candy Palace on Main Street at Disneyland and Trolley Treats on Buena Vista Street at California Adventure beginning late November. The park only makes a limited amount each day and each candy cane weighs about five ounces.
How To Purchase Your Own Candy Cane at the Disneyland Resort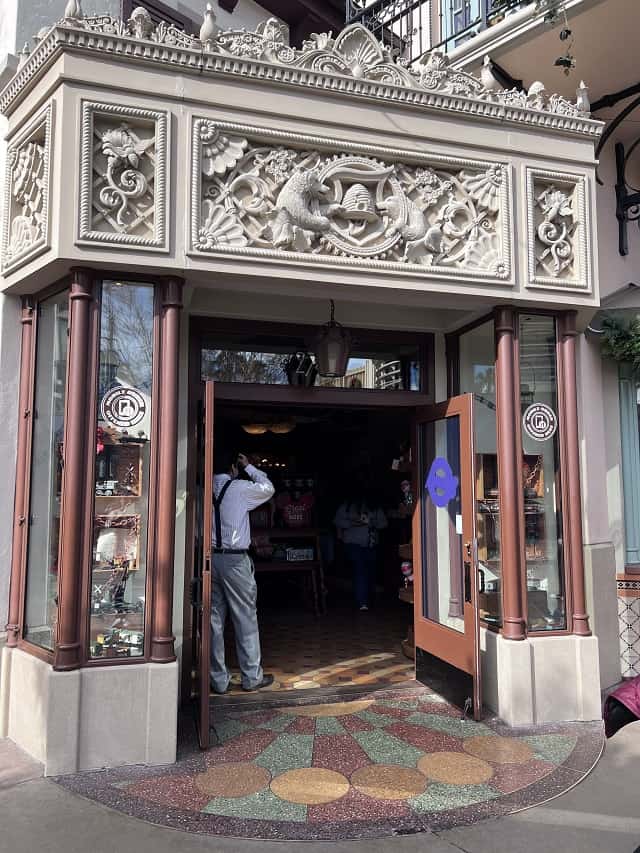 The schedule for Candy Cane sales is the following:
Candy Palace (Disneyland Park) on Dec. 4, 6, 11, 13, 18, 20, 24
Trolley Treats (Disney California Adventure) Dec. 5, 7, 12, 14, 19, 21, 25
Once guests are in the park, they will want to make their way to either location and locate the Candy Cane Cast Members who will add the guest's phone number to a list. This year a virtual queue will be utilized. This means no waiting for hours as in previous years! When it is time to return, guests will receive a text message asking them to return to the designated location within 30 minutes.
For example, I (Marisol) joined the queue at 8:33 am at Trolley Treats and received my return time at 11:35 am. During that time, I was able to ride a couple of rides in Disney's California Adventure!
There is a limit of 1 candy cane per guest per day, while supplies list. Mobile waitlist does not guarantee availability to purchase. The cost is $19.99. No discounts can be applied.
My Review and Tips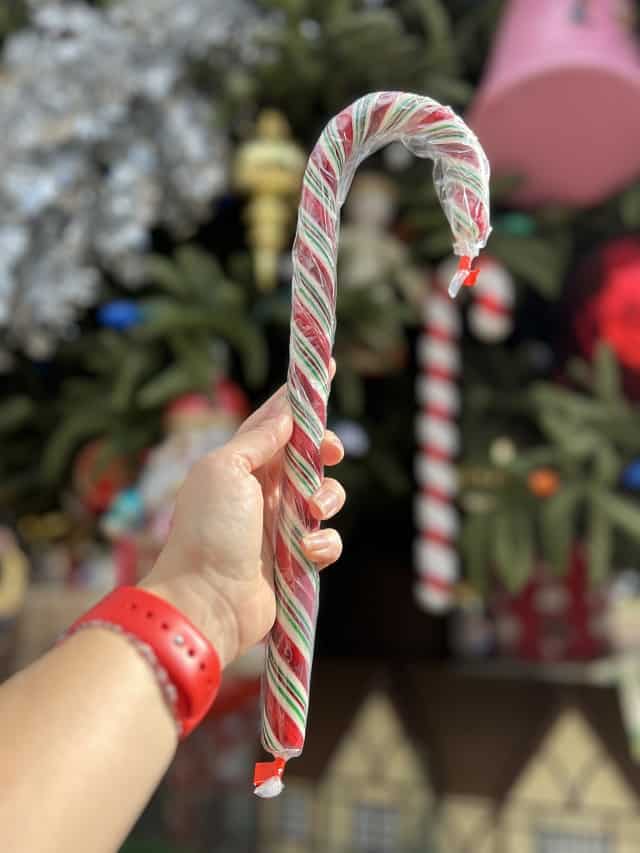 Each candy cane takes about two hours to create. The candy cane makers begin very early in the morning! The room in which the candy canes are made must be kept between 100 and 105 degrees as the candy cane cannot take its shape and form in any other conditions.
I was so excited when I received my text message. The process of obtaining my candy cane was very swift and non-stressful. At the door at Trolley Treats, I showed the Cast Member my return text and was provided a blue ticket. They then redirected me to a line where I paid for and received my candy cane.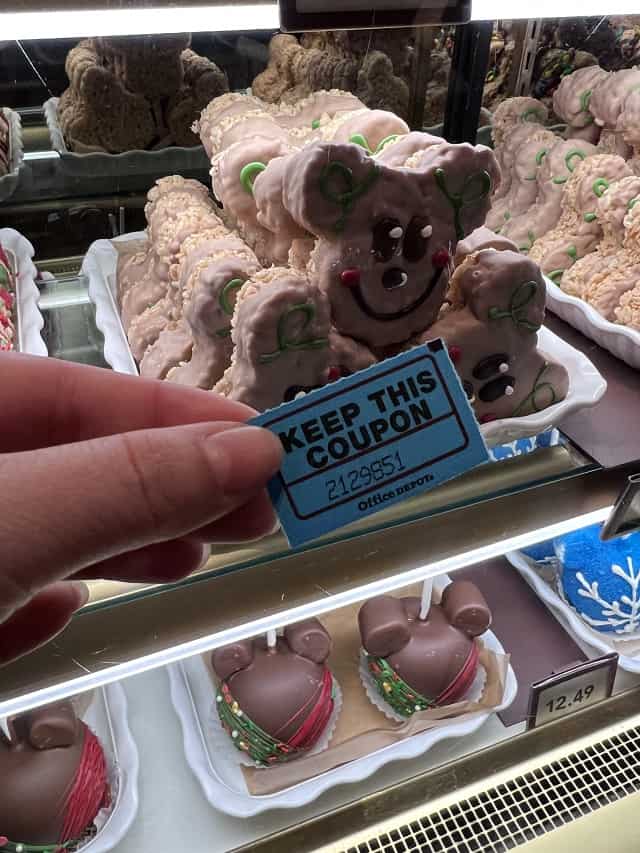 It sure is big! Each candy cane is carefully bubble wrapped to prevent any breaking. As it was early in the morning and I would be at the park the entire day, I purchased a locker to secure it with other personal belongings.
Since arriving home, we have taste tested and I can share that it was yummy! I thought that the texture would be hard when biting into a candy cane. Instead I found it to be soft and chewy although it took a small mallet to break it into pieces!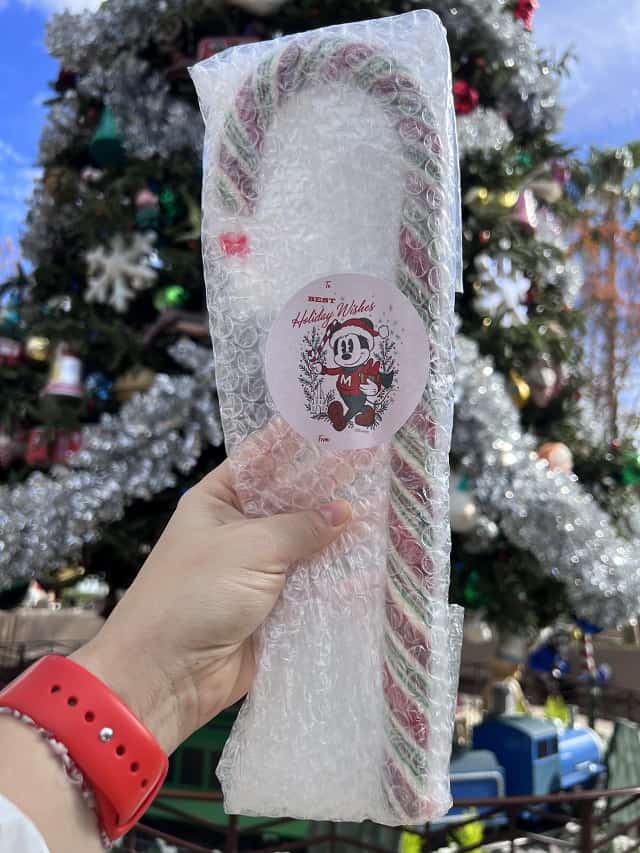 I would recommend purchasing a Disneyland Candy Cane during the holiday season. A little bit of the Disney holiday magic is now in our home as Christmas is a mere couple weeks away!
Will you be purchasing a Candy Cane during your visit to the Disneyland Resort? Let us know on Kenny the Pirate's Facebook page or join our crew and continue the discussion there.