If you love Harry Potter and being comfortable, you need to check out this line of super soft Little Sleepies brand pajamas dropping this week. In addition to pajamas for the entire family, there will be day clothes, crib sheets, blankets and more. Keep reading to see photos of the collection and when it will be available!
Pajamas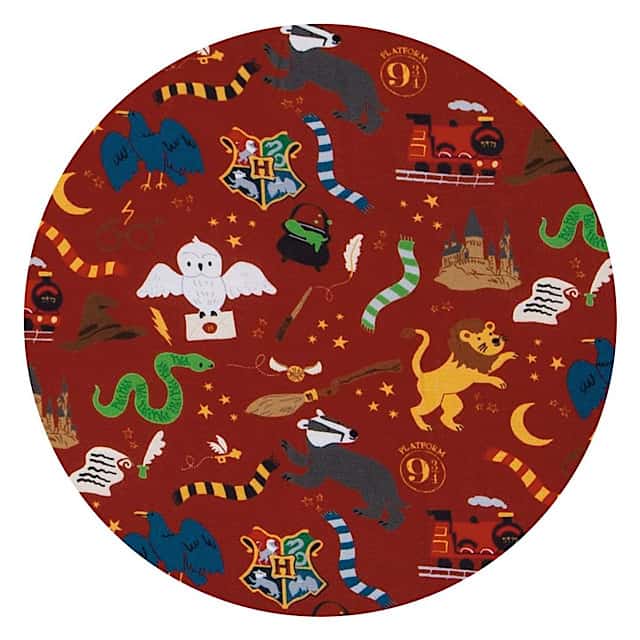 This magical new print from Little Sleepies features the Hogwarts Express, the castle, Hedwig, broomsticks, the golden snitch, the sorting hat and icons from all four houses. The core of the collection will be the super soft and stretchy bamboo pajamas that Little Sleepies is famous for.
The zippies are one piece pajamas with a double zipper that comes in preemie through 3T and retail for $38. Keep in mind the zippies run large so you may want to size down! Because of the way they are designed they can fit 3 times longer than the average sleeper. Now that's what I call magic!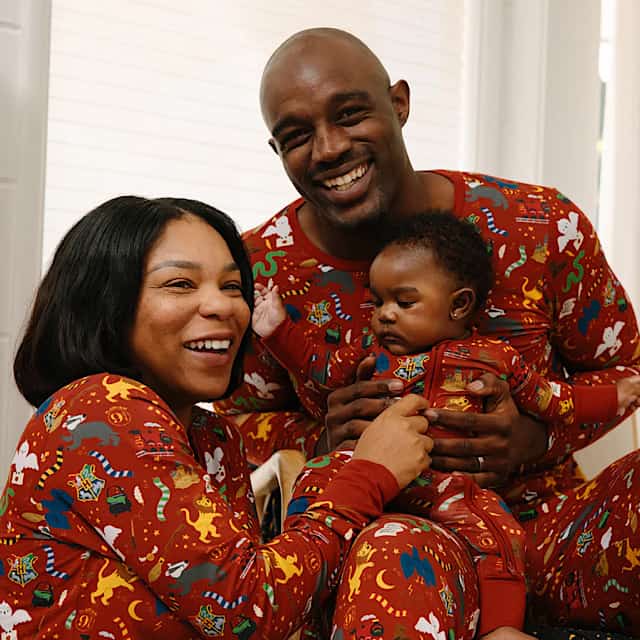 There will also be two piece pajama sets available in sizes 12-18 month up to women and men 3XL. My (Ashley) husband and I have both become obsessed with how comfortable these pajamas are and matching with the children is so much fun!
I will definitely be trying to snag a set for every member of our family on drop day!
Play Clothes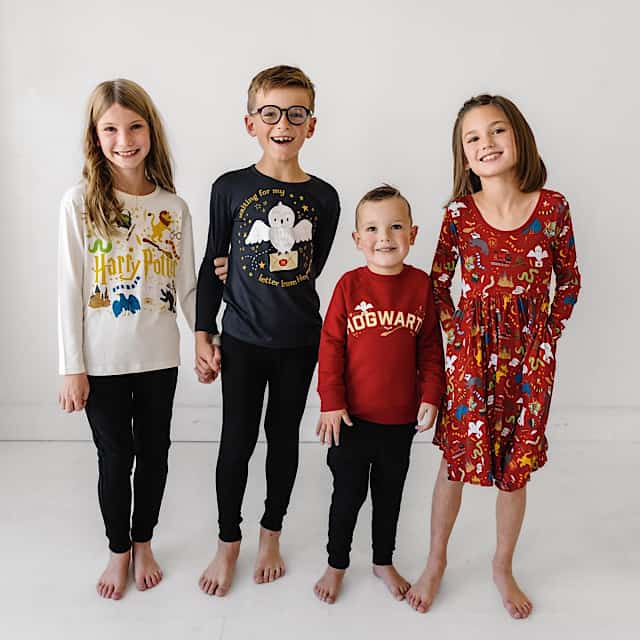 In addition to sleepwear, Little Sleepies now offers play clothes such as shirts, pants, dresses, rompers and sweatshirts. this collection will feature a twirl dress in size 0-3 months – size 10, a long sleeved hedwig graphic tee and bodysuit, a long sleeved Harry Potter graphic tee and a Hogwarts crewneck sweatshirt in size 6-12 months – size 10.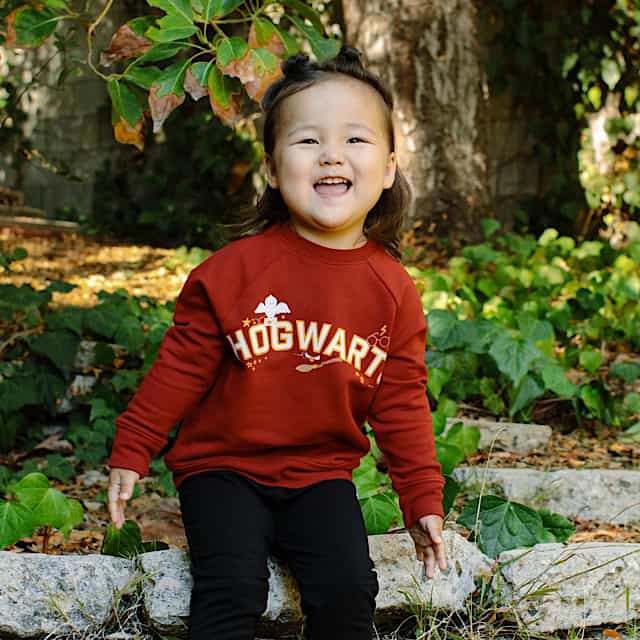 I (Ashley) have to admit I'm a little sad this one doesn't come in my size!
Bedding and accessories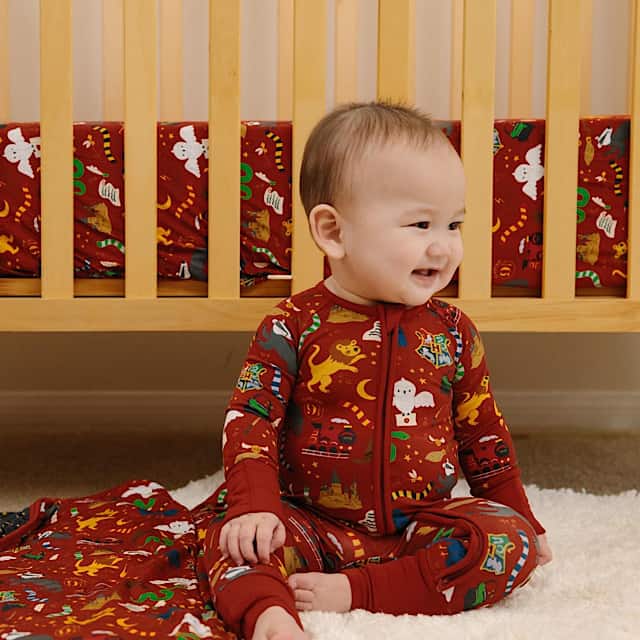 The Harry Potter collection will also include a crib sheet for $45, a twin sheet set for your older witch or wizard for $128 and a "cloud" blanket for $74. The blankets are so soft and comfy and make perfect toddler blankets. My son enjoys collecting blankets that match his pajamas and taking "camoflouge" photos lying on top of them!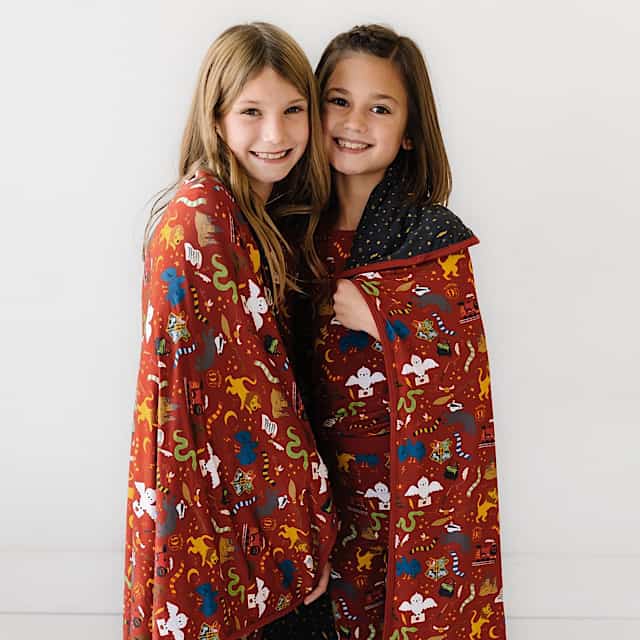 One very popular item that is sure to sell out quickly is the Hedwig lovey. My 7 month old adores these loveys and I will definitely be trying to get Hedwig to put in her stocking. I have a feeling you will need fast fingers for this one!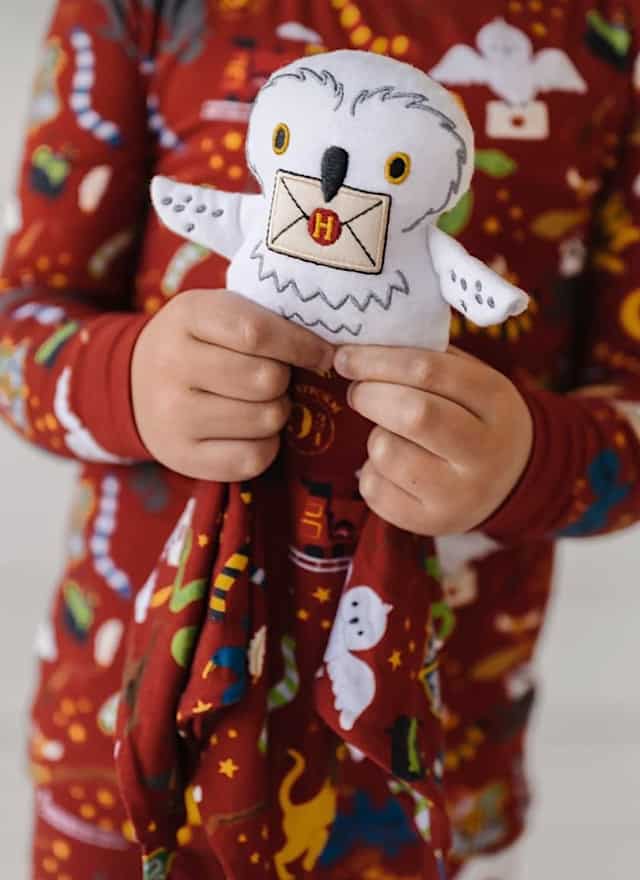 The collection will also feature swaddles, headbands, bibs, pet bandanas, and a costume sleepy bag so you can dress your little witch or wizard up in Gryffindor robes. How adorable is this?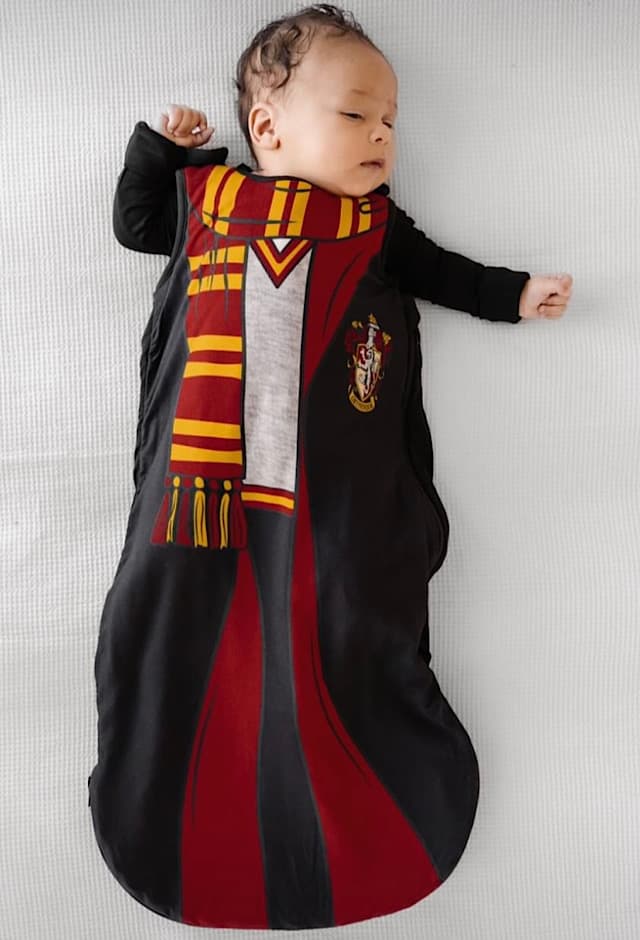 The Harry Potter collection will be available TODAY, December 6th, at noon ET on the Little Sleepies website.
Comment on Facebook and let us know what you think of the collection and if you are hoping to grab anything.
Ashley Beckwith McKellar
Follow me on Instagram: @disneyparksmom