Bluey is going to be playing keepy-uppy for real life! She's joining up with this world famous parade soon.
How Bluey Took over the Airwaves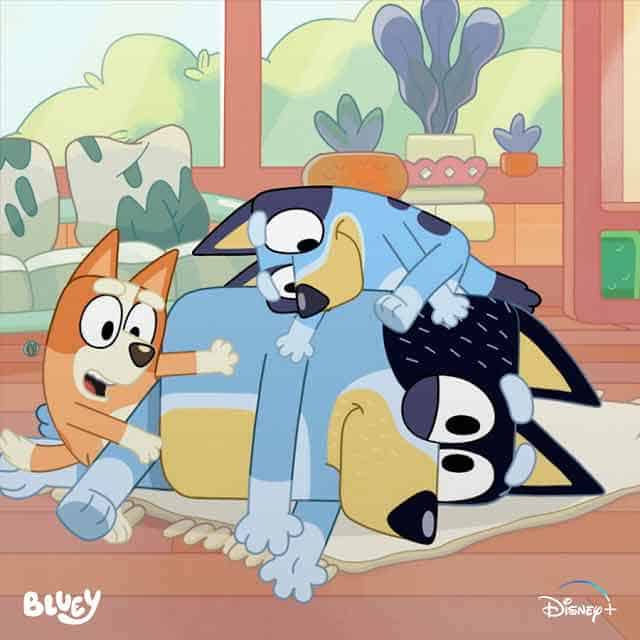 For those who are not in the know, Bluey is a smash-hit children's TV series streaming on Disney+. This amazing cartoon comes to viewers all the way from Australia. The show follows the day-to-day lives of two blue heeler pups, sisters Bingo and the title character Bluey, and their interactions with parents Bandit and Chilli. The family lives in Brisbane, Australia and they spend their days finding bits of magic in the mundane.
Each episode of Bluey is only 6 to 7 minutes long, yet each one packs an endless amount of quality messaging into such a small space. Adults and children alike giggle, laugh, and sometimes even cry as the sweet and sometimes deeply emotional stories unfold. This is a show that the whole family can enjoy!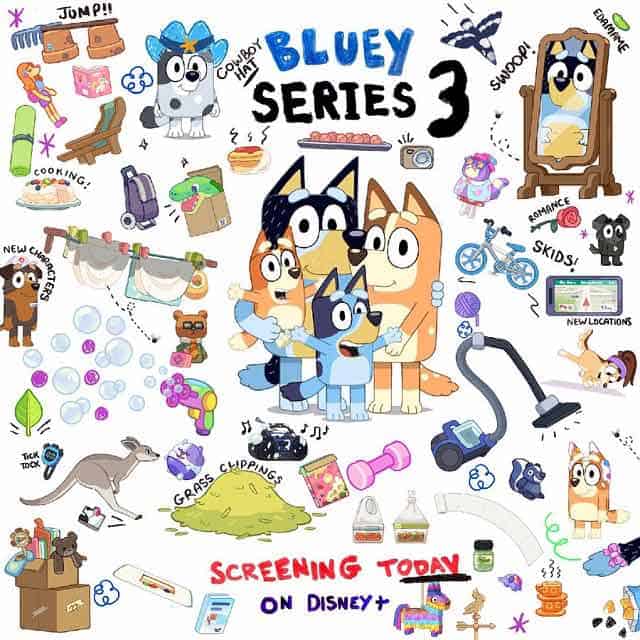 In fact, the show became so popular that US fans demanded to see the missing episodes omitted from the Season 3 launch on Disney+. However, fans prevailed and the Episodes are now part of the lineup.
Bluey's Big News!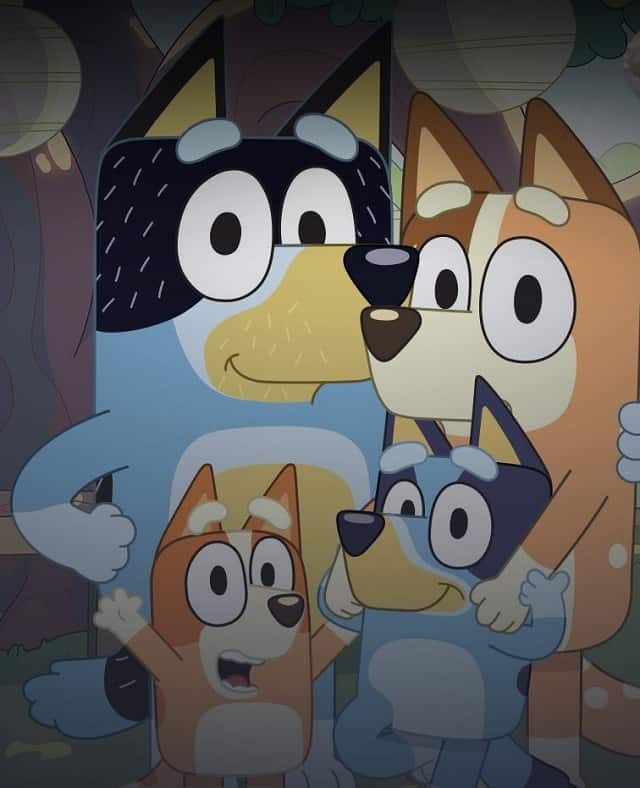 The smash hit show is so huge that Bluey is about to become larger than life.
The title character will be joining the lineup for the 2022 Macy's Thanksgiving Day Parade!
A Sneak Peek
Hurray! We cannot wait to watch Bluey take to the sky in New York! It is sure to be a popular parade moment.
We now have a sneak peek at the Bluey Balloon that will be used in the parade. The title character will be soaring through the skies in New York on Thanksgiving Day.
She looks like she is in mid-pounce in one of her games. Perhaps she is launching herself into a pile of dirt. Perhaps she is engaging in a game of tickle crabs. What do you think she is up to?
Will you be tuning in to see Bluey in the 2022 Macy's Thanksgiving Day Parade? Are you excited to see it in person or to watch it from home? Let us know in the comments or join the conversation on Facebook.