Is there such a thing as going to Disney World too much? Will the parks lose their magic?
Didn't You Just Go To Disney?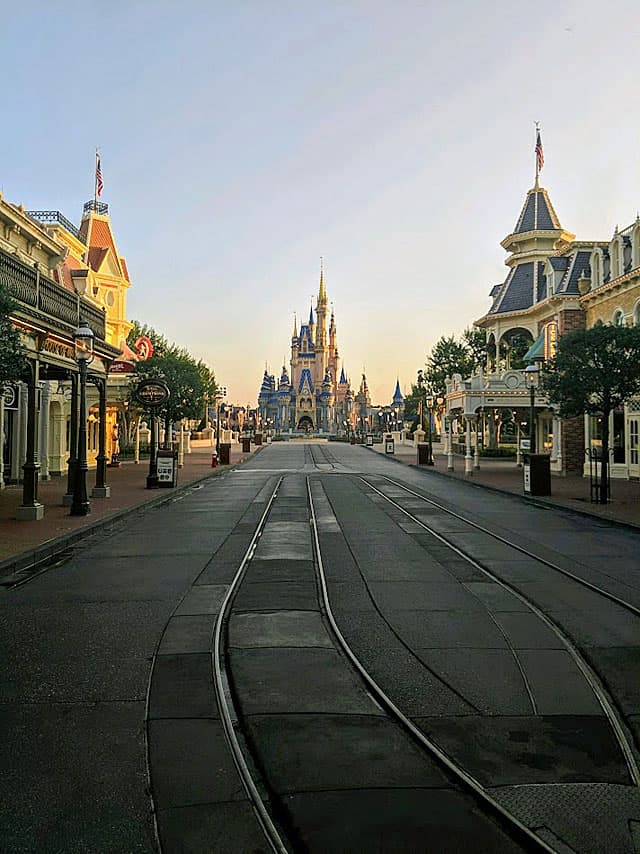 Guests who frequent Walt Disney World probably hear the line "Didn't you just go to Disney?" This always strikes me as interesting. After all, you don't often hear people ask, "Didn't you just go to the beach?" or "Didn't you just go to a baseball game?" Why should a theme park be any different?
Maybe it is because a visit to a theme park can be an undertaking that involves lots of planning unlike a beach trip or a sporting event where you just show up. Maybe some people misconstrue a Disney trip as being for children rather than for dreamers of all ages. Regardless, Walt Disney World and other Disney Parks have a large base of repeat visitors.
But, I have heard even people who love to visit and visit annually muse, "Don't you think Disney would lose its magic if you went all the time?" This is an interesting concept to explore.
What exactly is the magic?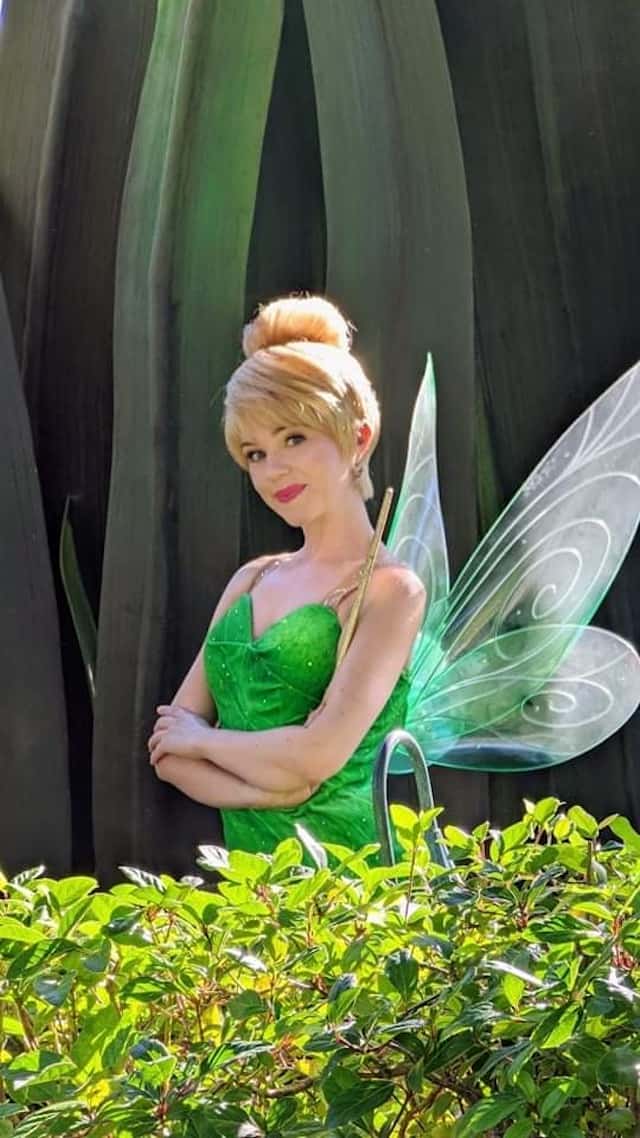 The Disney Magic has just as much to do with who you are as it has to do with what Disney offers. You can read about the psychology behind our love for Disney here.
For example, for me (Katie), a lot of the magic is nostalgia. My own parents took me to Disney World for family vacations when I was little. So, I have the same warm, nostalgic associations with it as I do with the beach or the Grand Canyon. It reminds me of being little and spending time with my entire family, and that time was special because no one's schedule was bound by any commitment other than just enjoying being with each other. That kind of memory may fade over time, but it comes rushing right back when I walk down Main Street or catch a glimpse of Spaceship Earth.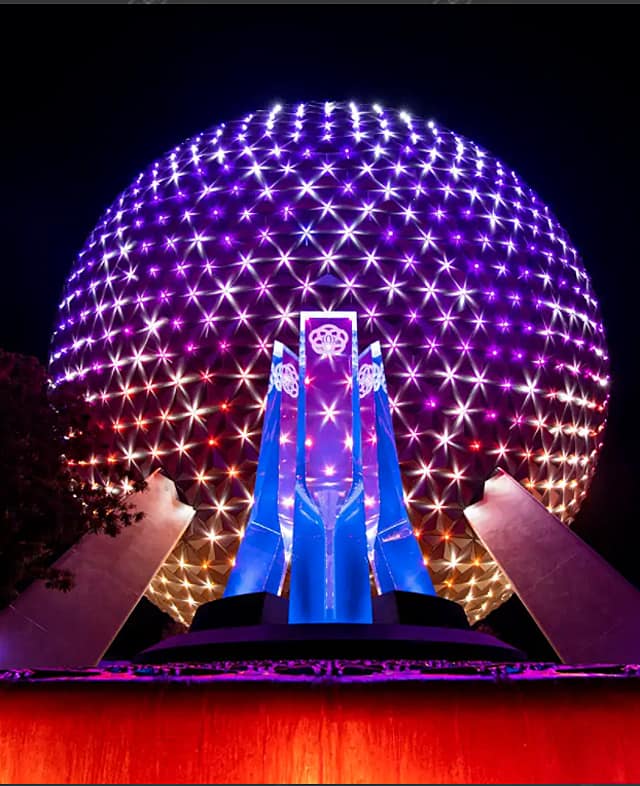 And, those who have childhood memories and also have children would probably agree that there is something beautiful in taking your own children to a place where you made some of your own core memories. I will never forget the first time my kids saw the Disney fireworks or the first time we all rode Peter Pan's Flight.
Regardless of whether or not you went as a child, seeing your child enjoy the magic is special every single time. In fact, I find myself appreciating things I normally loathe (like Astro Orbiters) simply because my kids love them so much.
Even people who visited Disney for the first time in adulthood may become entranced by all there is to see and do. The smells, the sights – everything is geared towards making sure you have an experience you want to repeat eventually.
If you go frequently, does the magic disappear?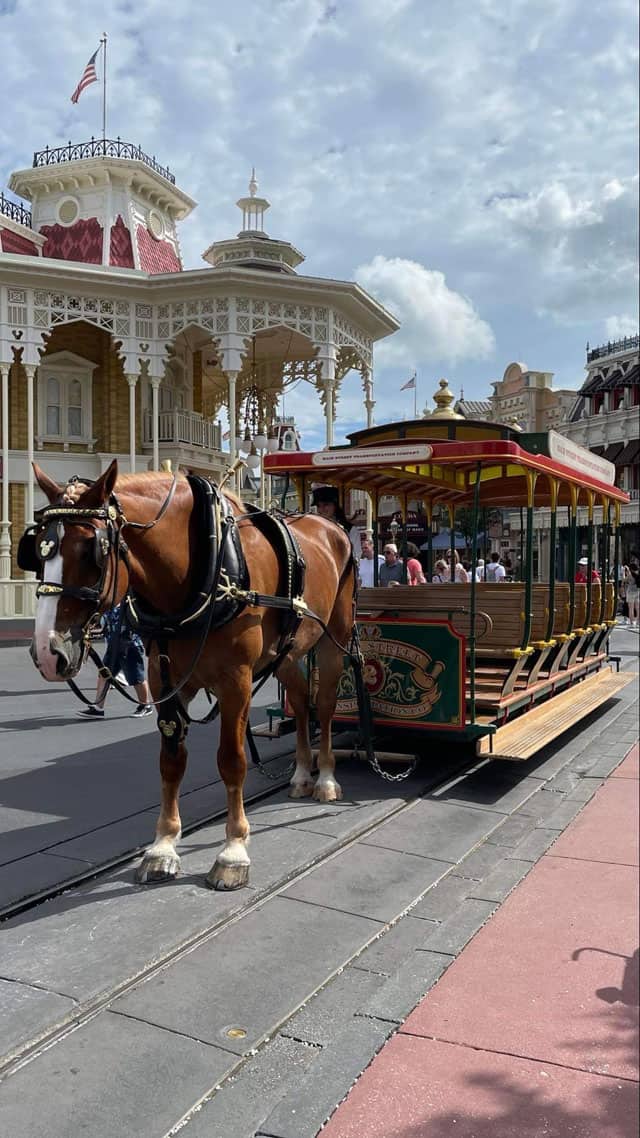 Of course, some of us like to repeat the experience as much as humanly possible. In the past calendar year, I have spent about 42 days in Disney over a number of trips despite living out of state. And, I have no immediate plans to slow down.
I will go ahead and say that for me the magic never disappears. It does, however, change. Sometimes it can diminish, but sometimes it can multiply.
Diminishing Returns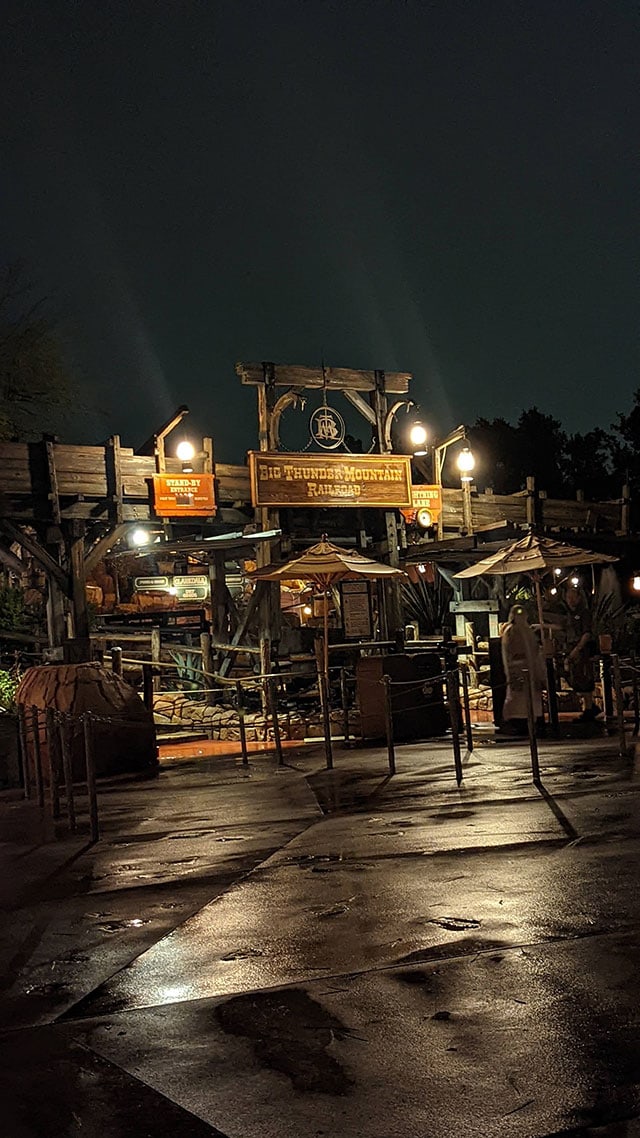 Statistically, the more you frequent a place, the more likely you are to catch it on a bad day. Such is the way it goes with Disney.
For example, if you visit frequently, you may just catch your favorite place to eat in Disney on a bad day. One of my favorite restaurants in all of Walt Disney World is Le Cellier. It has been amazing every time except for one when it was just fine. Le Cellier is too expensive to be just "fine," but it was bound to happen sooner or later.
It gave me some perspective as to why all the people who "don't get the hype" don't get the hype. If it had been my one and only experience there, I would not have hurried back.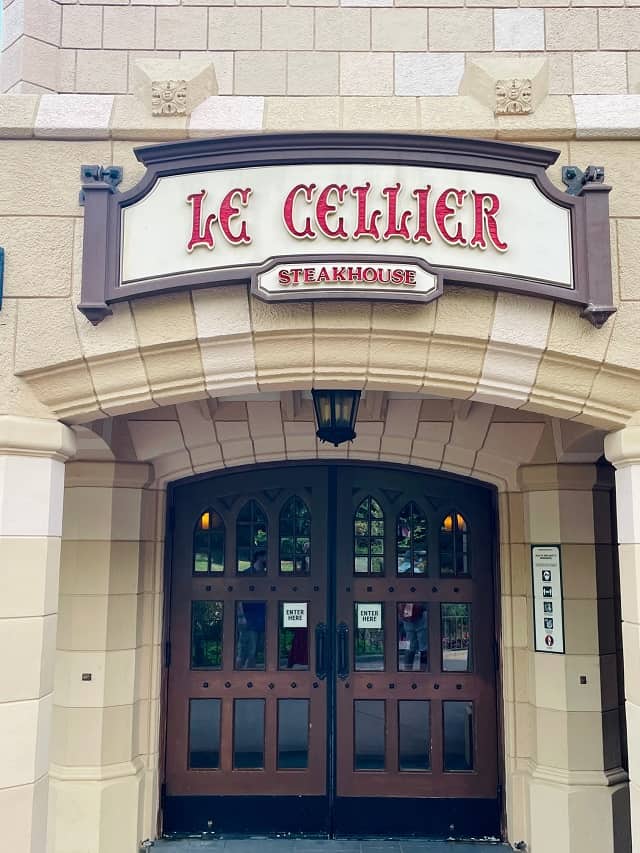 If you visit frequently, you are more likely to experience things like ride breakdowns or parade mishaps. In fact, the more I go, the more I realize how amazing it is to have a day where you visit and absolutely everything is up and running and continues working for an entire day. Things break at Disney World all the time. The Cast Members do their best to keep everything maintained and to fix things quickly, but sometimes disappointment cannot be helped.
If you visit frequently, you are more likely to experience bad weather. In Florida, when it rains, it pours. BUT soggy days don't have to be negative. There is still plenty to see and do if you know your way around.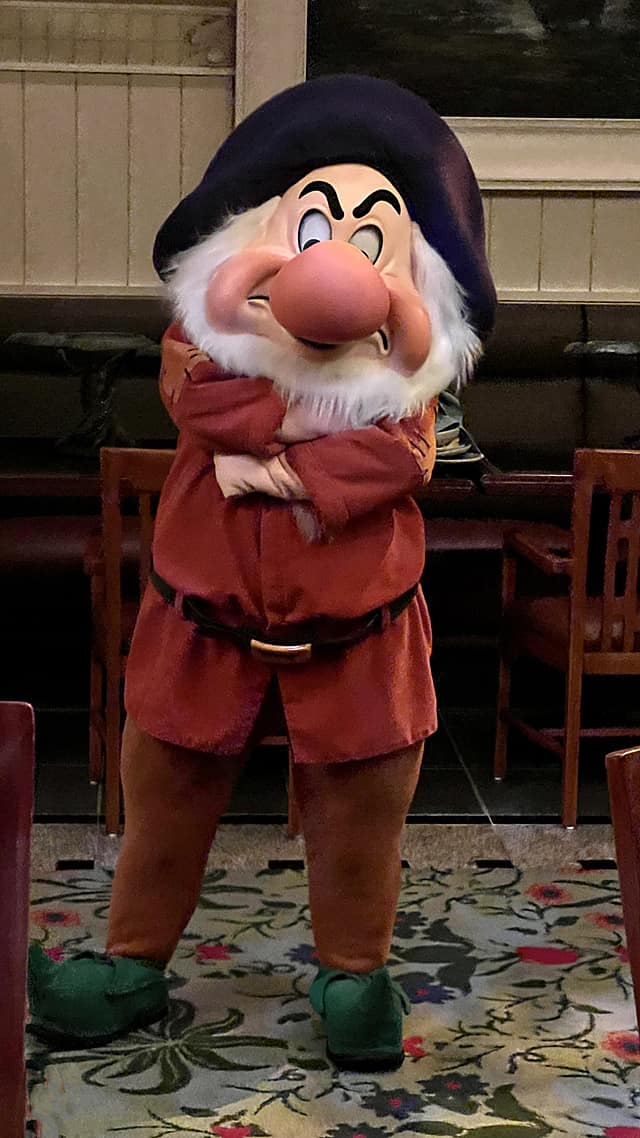 If you visit frequently, one of the worst things you are more likely to experience is poor Guest behavior. Boy oh boy, do people get fussy when they are feeling frustrated in a place where it is crowded and hot. Obviously, a little grouchiness happens to even the best of us. Sometimes kids have meltdowns, which is also understandable. (Check out our meltdown prevention tricks here).
This is not the type of behavior I am referring to. The unpleasantries include adults who should know better resorting to physical fights, blatant rule-breaking, verbal altercations, poor treatment of Cast Members, and even theft. This type of Guest behavior will never be magical. It can be like a sponge that soaks up the magic for everyone nearby.
The magic that multiplies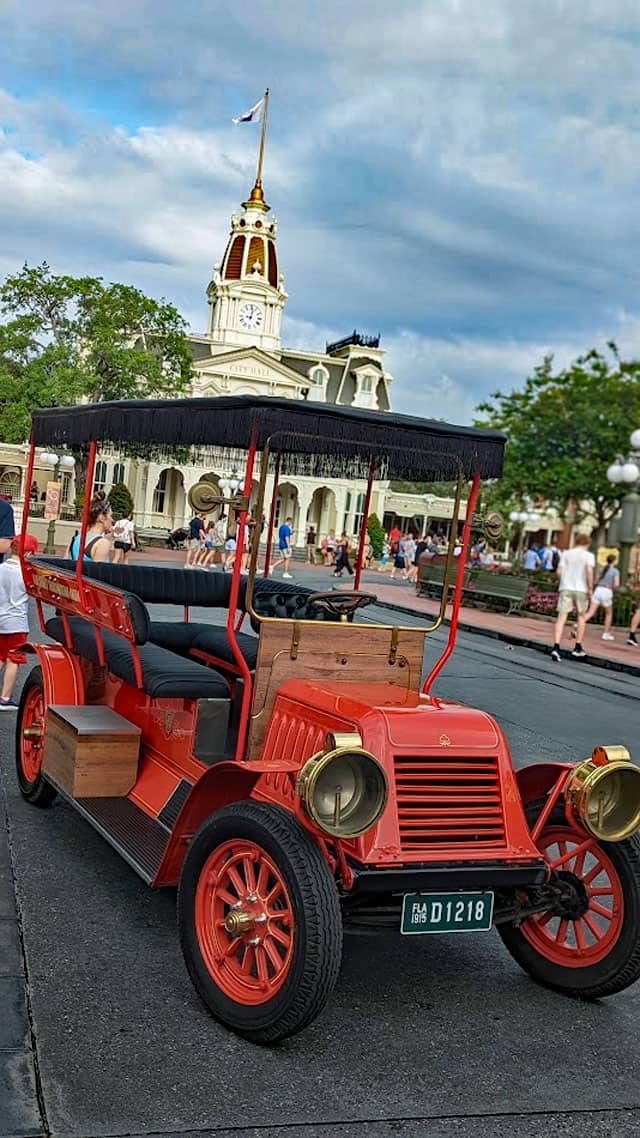 But for every action, there is an equal and opposite reaction. Disney is so big and ever-evolving, so it is impossible to see and do it all in one trip. Even someone who goes frequently can probably think of at least one example of something they have never done. Disappointment can lead to enjoyment, especially for someone who knows the magic well.
For example, if the weather is crummy, and you are someone who visits frequently, you know the places to wait out the storm. And, you may just enjoy something brand new! On a summer trip, my family and I got hit with a very drizzly day with off-and-on downpours at Hollywood Studios. We were able to enjoy things we have never tried while we waited out the stronger storms.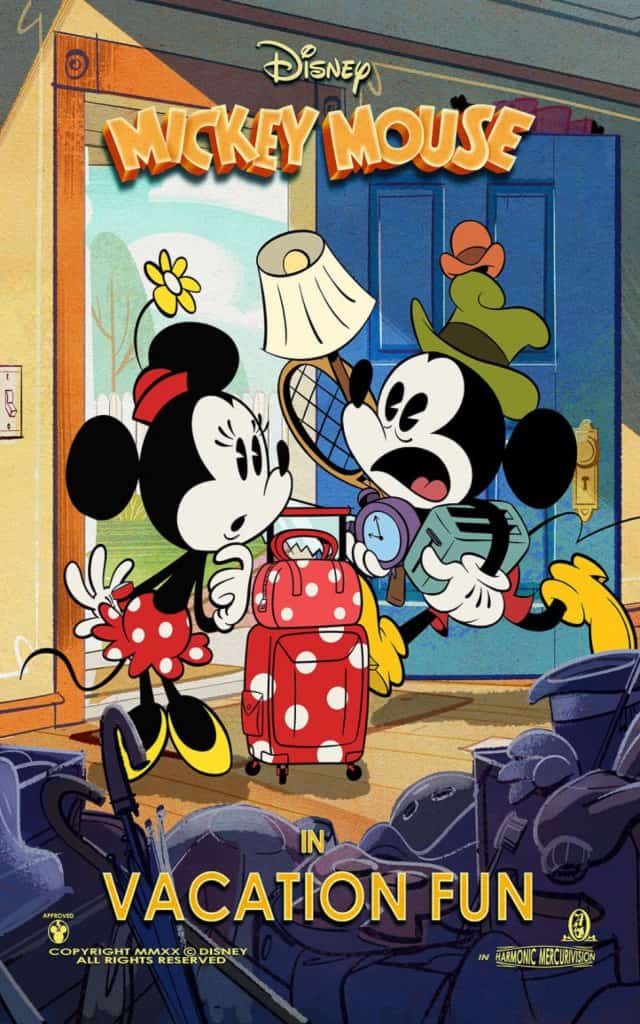 We had never seen Vacation Fun – An Original Animated Short with Mickey & Minnie. The kids thought it was a fun little movie. Afterward, they really loved the little photo spot. They thought posing with the Potatoland potato was hilarious. In fact, I suspect that potato is the sort of thing that they will laugh about years and years later Kids, if you ever come across this writing, you will have to let me know whether I was right!
We also learned that if there is a period of light rain, Slinky Dog Dash still runs. But, if you are one of the "lucky ones" who are on it when the rain starts to pick up, it sort of changes into a bit of a water ride, which we fondly called Slinky Dog Splash.
Even days with fair weather can lead to new discoveries. My little girl and I had a Mommy and Me trip where she led us to Monsters Laugh Floor, something neither of us had tried. Her takeaway was, "I can't wait for my brother to see this." And, so on our next trip, one of the things she looked forward to the very most was sharing this fun new thing with him. He, of course, loved it, like she knew he would. And now their goal is for someone in our group to be chosen to interact in the show.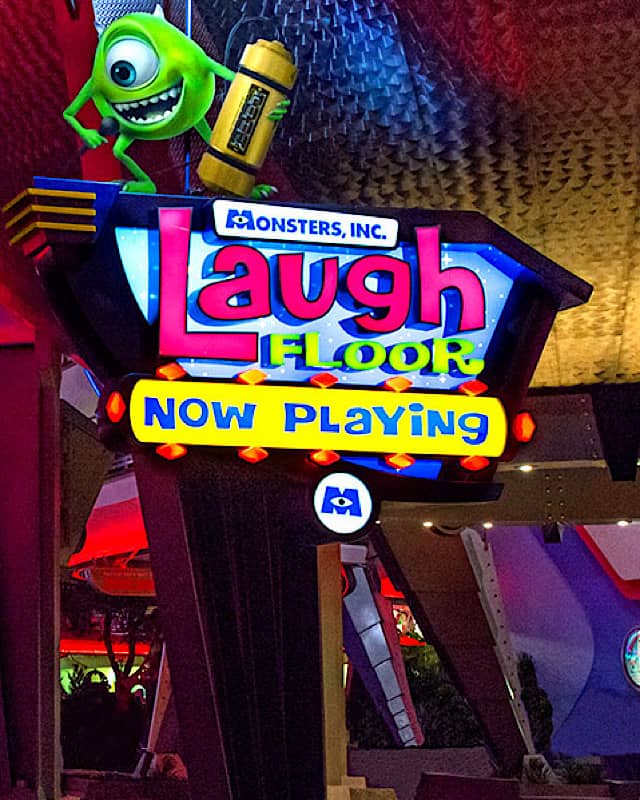 Like many other Disney experiences, Laugh Floor is one that is different every time you try it. There are many other experiences that run on variety as well: Turtle Talk with Crush, Kilamanjaro Safari, and Star Tours. All of these have potential surprises.
And, if somehow you manage to scope out every last thing in the parks, every overlay, every performer during every season, every show and film, every fun photo op, every interactive area, every nature trail, every animation academy, every festival, every bite to eat, every character, you can also find untapped fun and magic around the resorts.
Magic that evolves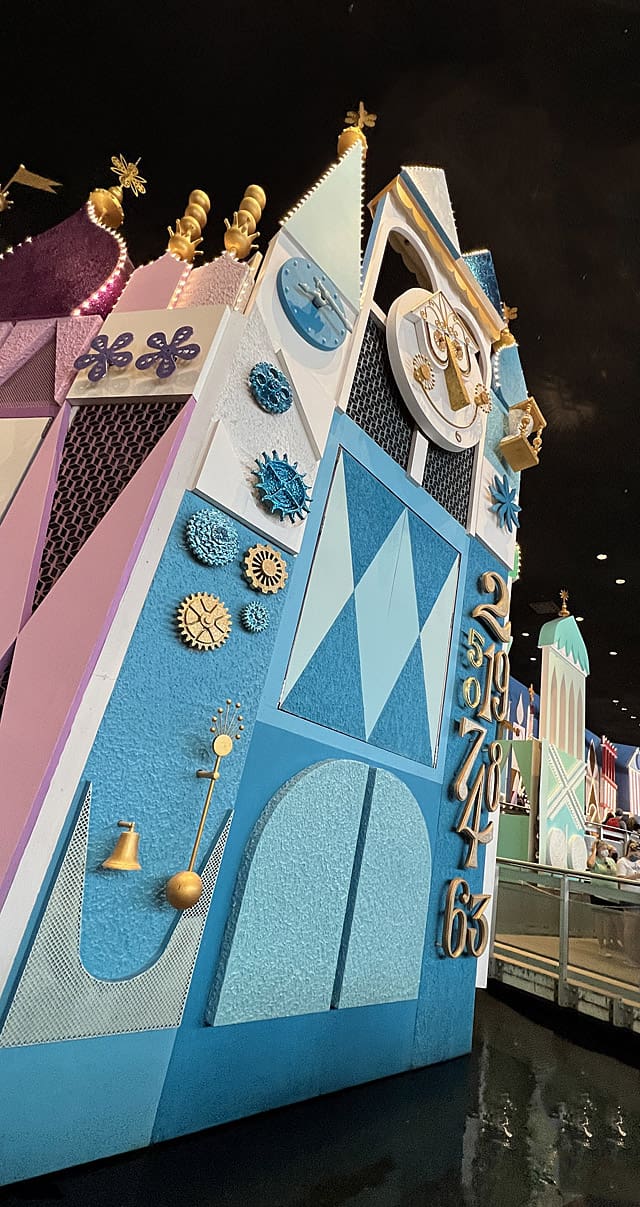 Not only is there different magic to experience every time you visit a park, but the magic evolves depending on the season of life you are in when you visit and the composition of the groups you visit with. It is amazing to me that the same ole parks can take on so many different forms.
For example, when my little ones were babies, there was so much joy in watching them delight in the various scenes on it's a small world. I remember the precious cooing over clocks and flying carpets and the anticipation of seeing their favorite parts like the spinning penguins or the pink camel or the goats on the hills. I remember thinking, "this right here is the magic."
I also remember the first trip where no one asked to ride its a small world. For my little boy, the excitement now came from Space Mountain and excitedly pointing out the "secret planet" he discovered among the stars. For my little girl it turned to meeting as many characters as possible and everything that spins. Such things are also part of the magic.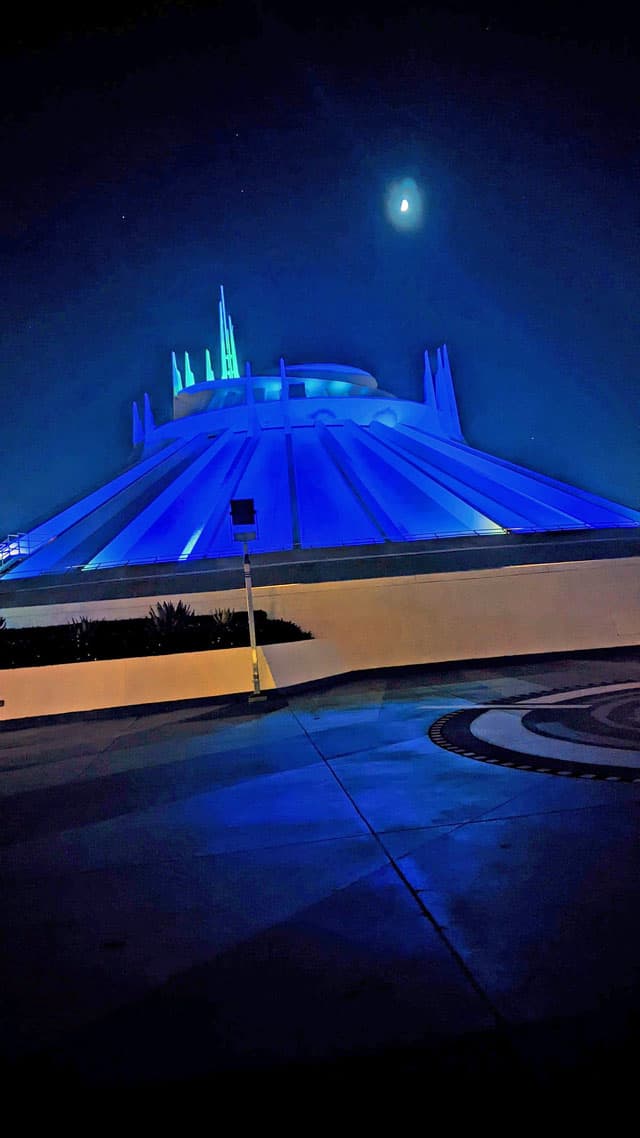 And, I remember the first time no one asked to ride Peter Pan. Then remembering it is one of my favorite things, my little boy said, "wait we have to go on it at least once for Mama." There is some powerful magic in knowing your kids want you to have a little magic for yourself too.
I also remember all those firsts: first roller coasters, first time on Soarin, first character meal. Getting to see firsts evolve into favorites that turn into "must-do's" is another piece of magic that can only happen over time. You might just find yourselves listening to the Soarin' music in the car hundreds of miles from the park. You might just hear your kids say, "here comes the whale!" or "here come the canoes!" as they listen, as if they are there on the ride, and it reminds you of why you keep going back.
It is true that old favorites slip into memory and new things replace them. Perhaps it seems like yesterday your princess was posing for your photos as she emerged from Bibbidi Bobbidi Boutique, and now she is posing for selfies for her own social media accounts. Perhaps now she has her own nostalgia that she is indulging in.
Magic that shifts
Of course, there is also magic in traveling with different people: just your spouse, a big family group, just your mom, a group of girlfriends, just one of your children. All of these things change what you do and the approach you take and the fun you have. And all of them have the potential to be fun.
There are some places I like going with just my family. Some places are fun to visit with a huge group. There are some places I love visiting with my husband that I do not think my children would enjoy. Likewise, there are some places I enjoy visiting with the girls that wouldn't be as fun for my husband or kids. But Disney is a great setting for any and all of these groups. It's a bit of a vacation chameleon truth be told.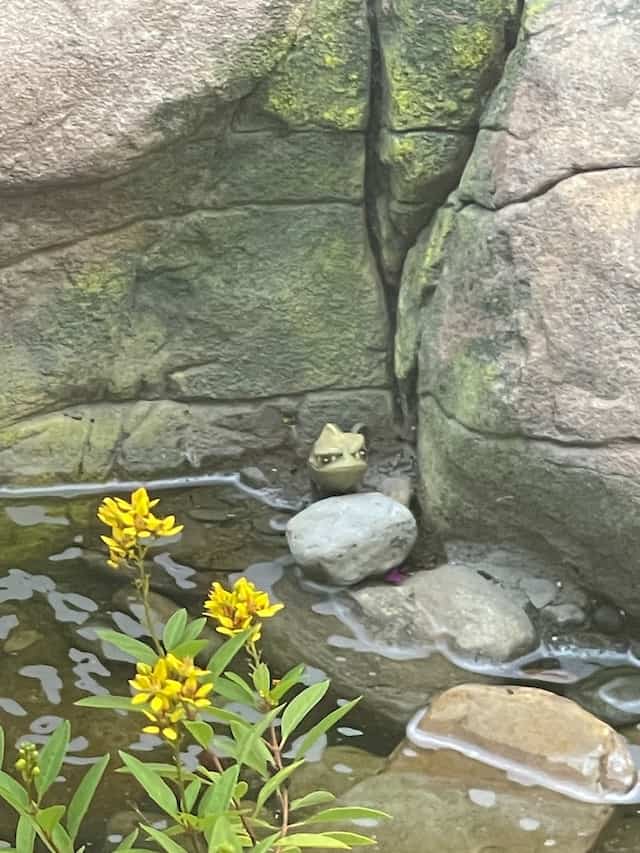 For instance, my husband and I had a really fun, fancy meal-centric trip where we enjoyed Epcot and Animal Kingdom and spent days exploring everything there was to see and do. We probably could have spent many more days there and still not run out of things to do.
This trip was very different from a trip I took with my sister where the goal was to ride all the thrill rides and catch a Boys II Men in concert at Eat to the Beat. That trip was completely different than a trip I took with my runDisney pals that revolved around the race. And that one was different from my Mommy-n-Me trips where each kid got a chance to call the shots. To that end, I imagine none of these will be like a trip I have coming up with two other families that has already involved many sessions of planning.
Magic you look forward to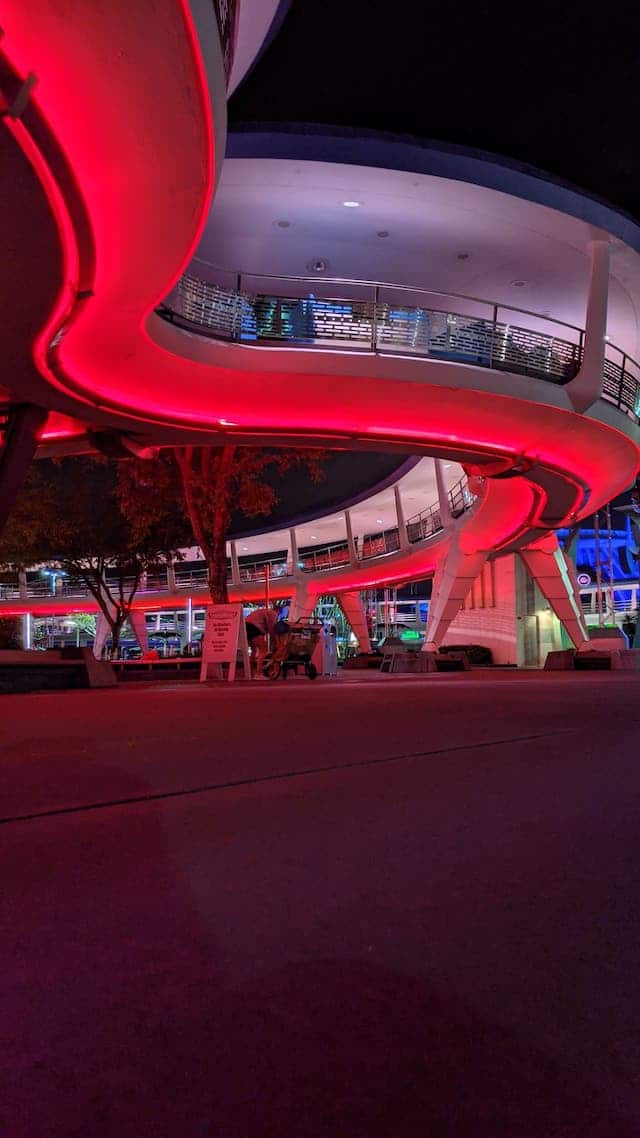 Finally, sometimes the best kind of magic is in looking forward to the things you love most. Do you always ride the PeopleMover? Is Festival of the Lion King on your must-see list? Do you still laugh at Jungle Cruise even if you have all the jokes memorized? Is the smell of Pirates water something you wish you could bottle? Do you just have to try for a high score on Toy Story Mania? Or, is what you are after as simple as a Mickey Hug?
All the new experiences woven with the tried and true experiences create a bit of a memory tapestry. And while no two trips are the same, there is comfortable magic in the things that are the same.
The Answer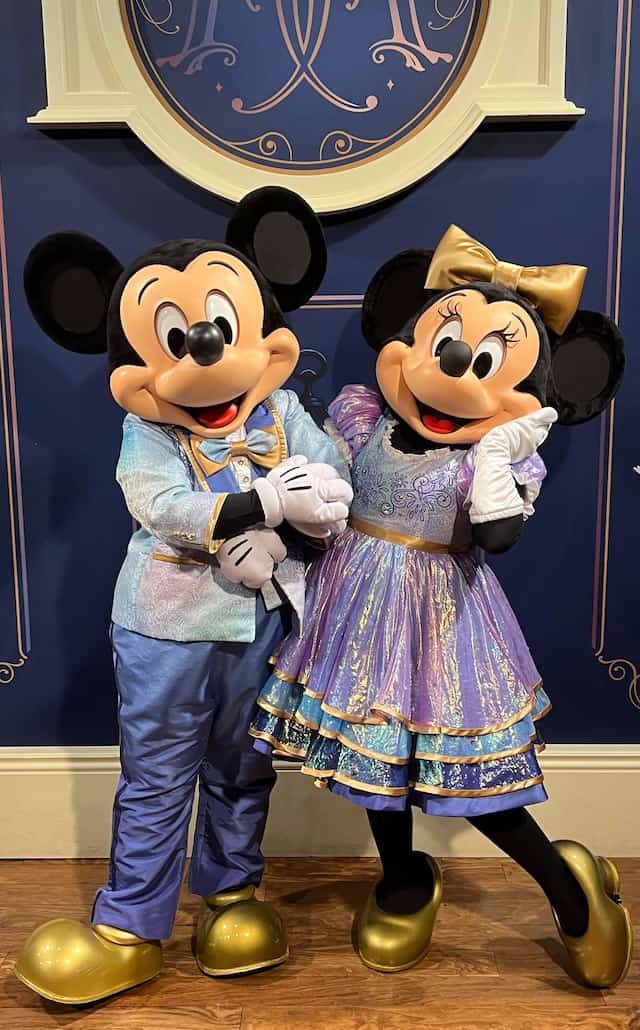 All this is to say that no, Disney does not lose its magic if you don't let it. If you found magic there once, you will probably find it again depending on who you are and what you love about it.
Now some may argue that the price increases and replacement of free experiences with paid experiences has detracted from what once was a more magical place. That is true if those were things you utilized to their fullest. However, some people have never flown to Disney World and do not remember Magical Express. Some have never used MagicBands. Some were never great at FastPass+ and don't buy Genie+ now. There are, after all, other ways to beat the crowds. So for some people, nothing has changed.
For others, the feeling of getting more for your money instead of less is a part of that magic. The feeling that Disney is giving something instead of taking more was a nice one. And, for those who are sad about the changes, it is a feeling that is understandable. Some are left feeling like unfavorable guests, but this has more to do with what Disney has become and how it conflicts with their vacation style than with the frequency of travel.
Even so, for those who still wish for it, there is magic to be had. And, it is there no matter how often or how little you go.
Do you travel to Disney often? Is it still magical? Please, let us know your thoughts on the Kenny the Pirate Facebook page. Don't forget to join the KtP crew page, too!
Are you planning a vacation? Reach out to our trusted travel agency sponsor Authorized Disney Vacation Planner
Mouse Class Travel
!