Calling all Loungefly fans and collectors: a new Belle Loungefly is on its way! Get a peek at this beautiful bag.
Why Is Everyone Talking About Loungefly Backpacks?
If you know, you know. Loungefly's Disney mini backpacks have their own fan following. People can't get enough of these cute bags.
You have probably seen them attached to parkgoers. In fact, you may have even noticed hundreds of different designs in a single day.
That is because Loungefly has created many adorable wearable Disney creations that help to put the "fun" in FUNctional. You can find all-over print bags, EARidescent bags, character cosplay bags, and the list goes on and on.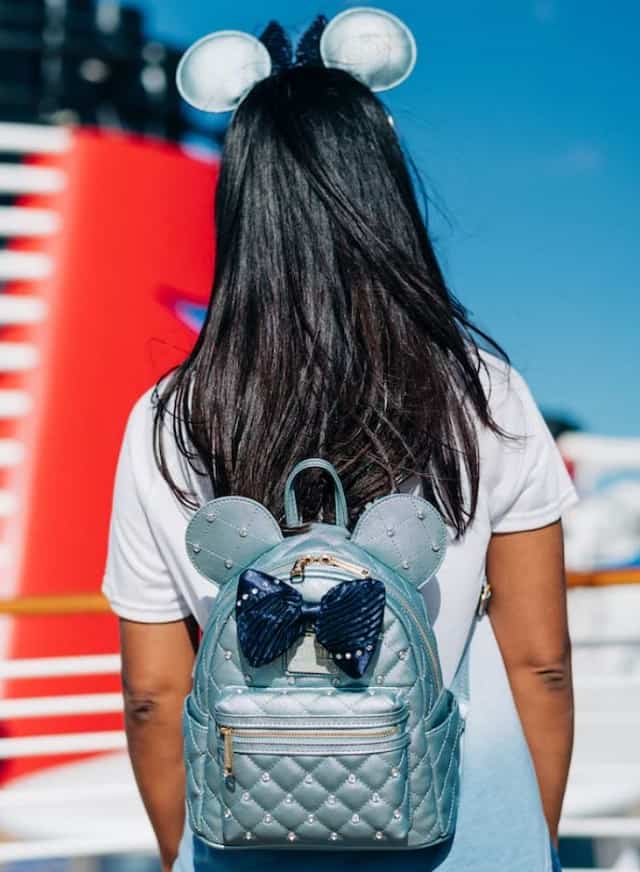 As it is with other forms of Disney-themed merchandise, some of these bags end up on the clearance racks, but others end up on eBay selling for hundreds or even thousands of dollars. So, if you see a limited one you have your heart set on, you might want to go ahead and grab it because you may never see it on a shelf again.
The Disney Princess Sequins Series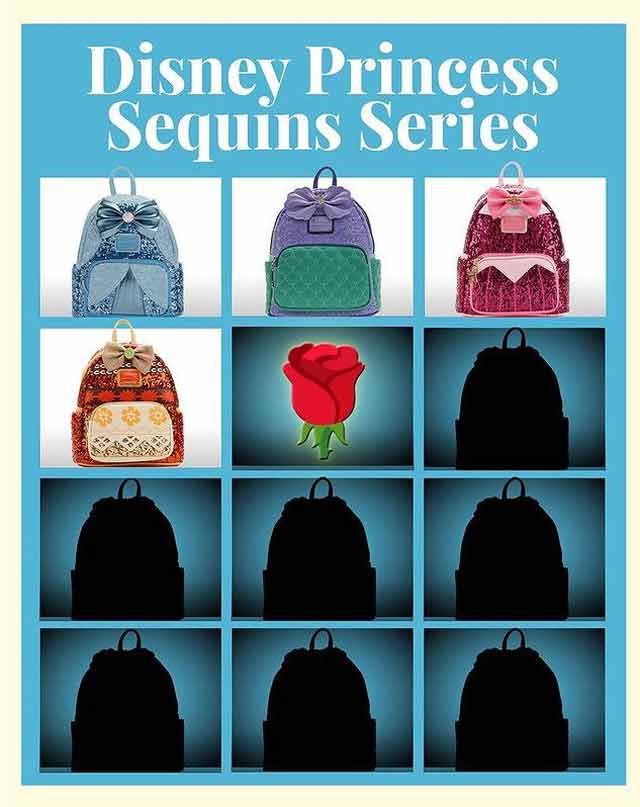 Disney Princesses, Sequins, and Loungefly backpacks. Does a more perfect combination exist? Loungefly gave the people what they wanted by launching a series that brings this beautiful combination to the shelves. The collection is aptly called the Disney Princess Sequins Series, and it has delighted its target audience so far.
So far, Cinderella, Ariel, Aurora, and Moana have all received the royal mini backpack treatment. Loungefly provided a clue as to who the next princess could be with a picture of a single red rose. As it turns out, the rose represents Belle!
The Belle Bag
Today, Loungefly took to social media to share this gorgeous new addition to the Loungefly Disney Princess Sequin Series with its followers. The Belle bag is covered in yellow sequins reminiscent of Belle's iconic ballgown that she dons while she and the Beast waltz to Disney's classic hit Beauty and the Beast.
The bag even includes details that mimic the detailing on the skirt and bodice. It is topped with a bow and an enamel charm displaying the enchanted rose.
This bag will likely follow the suit of the other bags in the series and retail for $90 on Loungefly.com. As of right now, Loungefly has not provided a release date. However, the most recent bag in the series dropped on July 27, so it is likely this one will be for sale sometime soon!
Are you loving this new beauty? Let us know in the comments or join our friendly crew to continue the conversation on Facebook.