We know what Mickey and Minnie will be wearing for Halloween, but what about Donald, Goofy and the gang? Take a look at what Disney has shared, and see if you agree or not that they will be featured at this Disney Park soon.
Halloween at Disney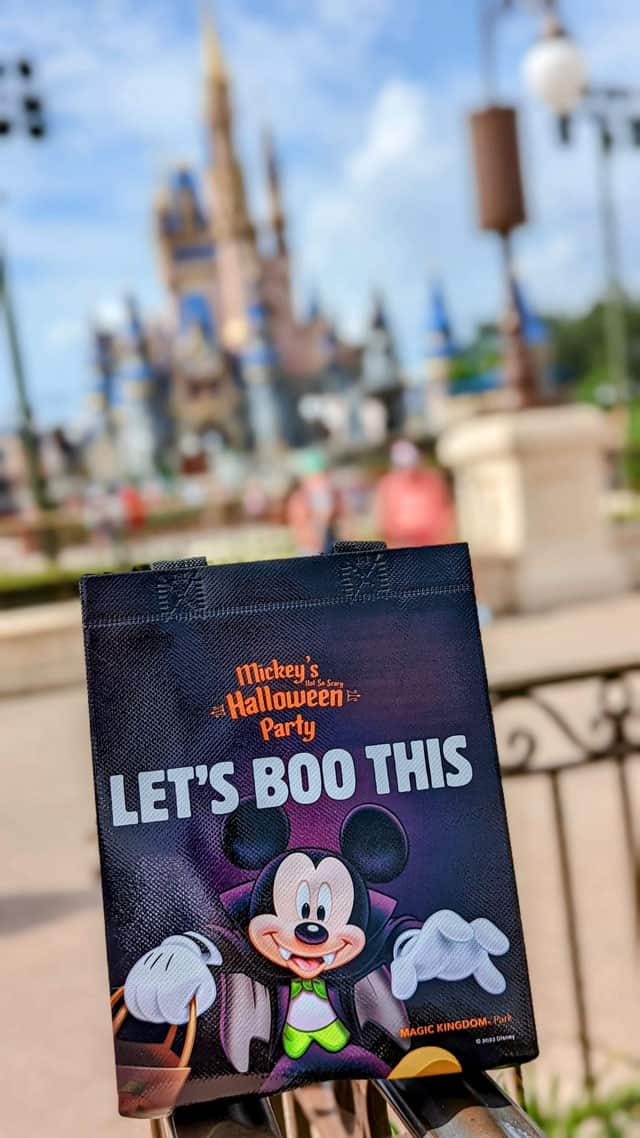 Halloween-themed events are back at both Disney World and Disneyland this year! This party boasts parades, stage shows, special fireworks, character meets, trick-or-treating, and SO much more.
You can see the dates and pricing for the 2022 Mickey's Not So Scary Halloween Party HERE and what new updates will take place HERE. Be sure to check out the full foodie guide and the dessert party too.
Everyone eagerly awaits Oogie Boogie Bash at California Adventure! On 23 select nights beginning September 6, through October 31, 2022, the separate-ticket, after-park hours event Oogie Boogie Bash – A Disney Halloween Party at Disney California Adventure park will add to the family-friendly fun during Halloween Time. Disneyland's Halloween party is so popular it sold out in a record 4 days!
Hints at New Costumes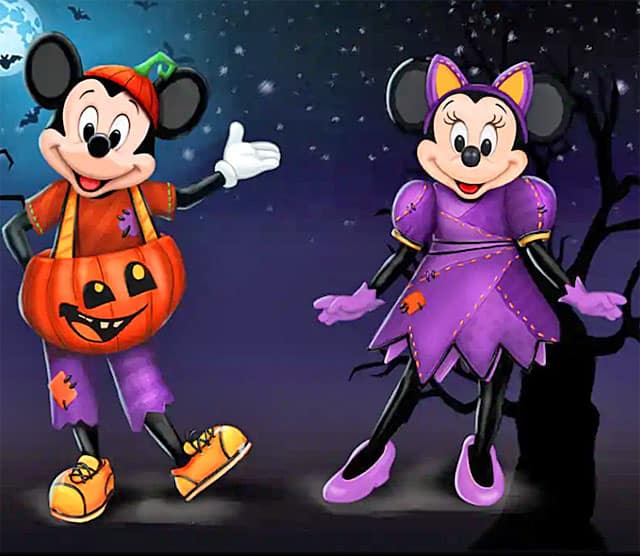 Disneyland's Halloweentime begins September 2, but it appears Disney has leaked several character costumes for Disneyland Park during this time. The picture above is on Disneyland's Halloween website area with text reading "Meet Mickey and Minnie in their holiday attire." However, we are doing a little reverse engineering and found that Disney may have accidentally leaked the costumes for other characters. Take a look below!
Design with New Costumes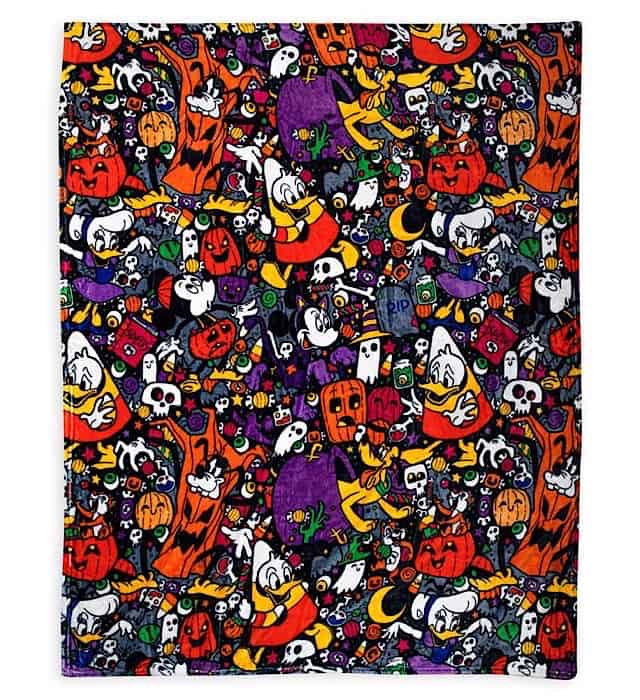 Not only that, but Disney released a sneak peek of Halloween merchandise HERE sporting these same designs. Keep in mind that Disney did not share these items that perfectly match Mickey and Minnie's costumes that are in the art above .
Look carefully at the blanket designs shown in the blanket above for sale on shopDisney. Recently, we spotted a camp shirt with the same design at Disney World too. Take a look at it below. Both of these items show Mickey and Minnie with the exact same costumes as the Disneyland website AND it shows what Donald and Goofy may be wearing as well!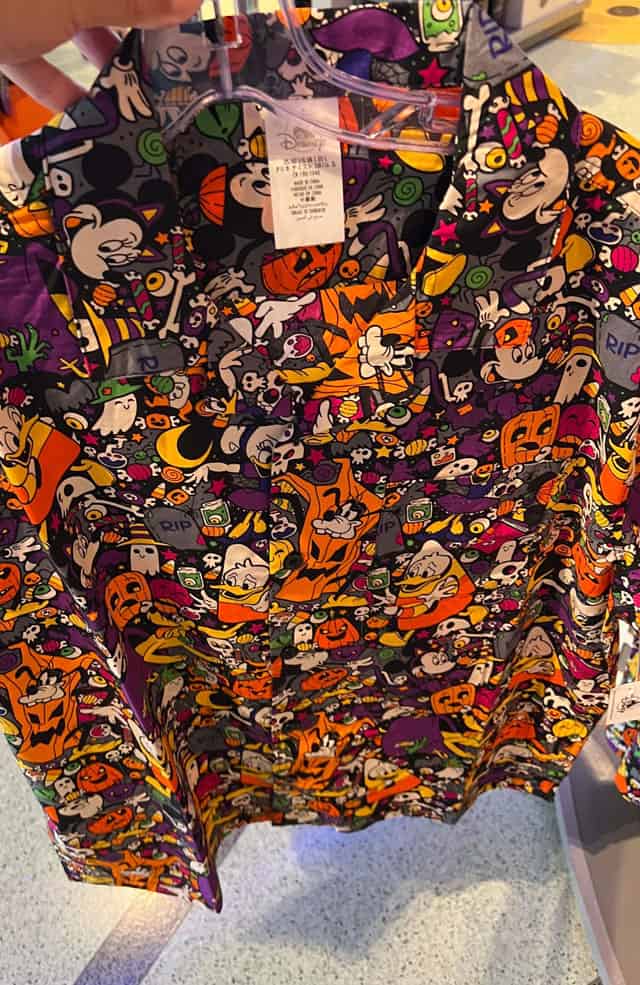 In the shirt, you'll find that Goofy appears to be entangled in a spooky Halloween tree and Donald is dressed as a giant candy corn. The jack-o-lantern Goofy tree is so cool! Goofy gets the best costumes.
Let's zoom in a bit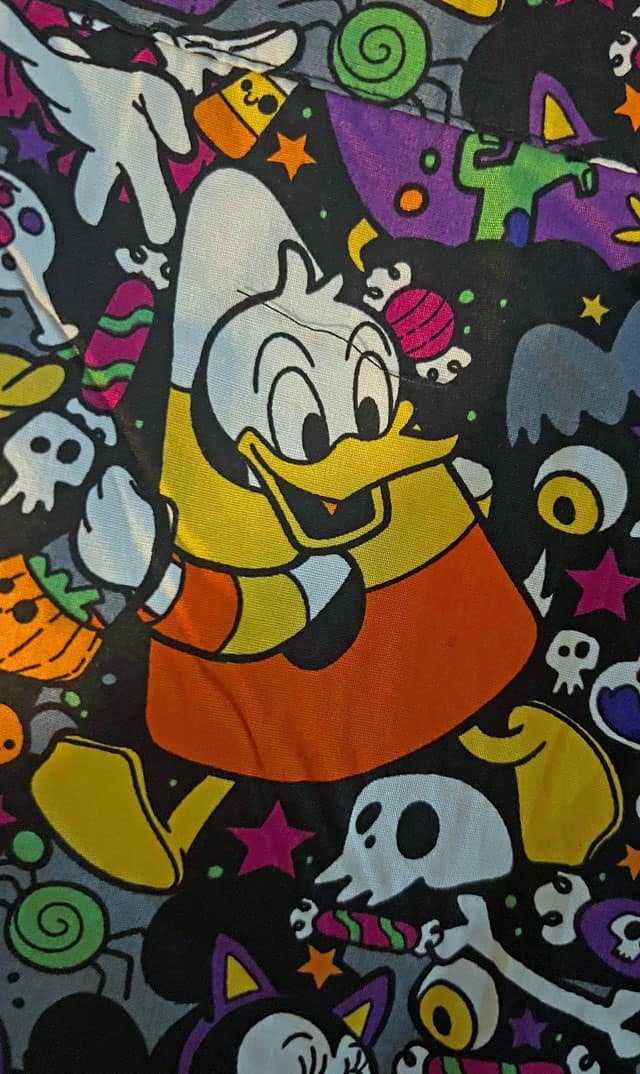 Take a look at the enlarged picture of Donald Duck from the camp shirt. Then, look below at the pin set offered on shopDisney and slated to come to Disney Parks.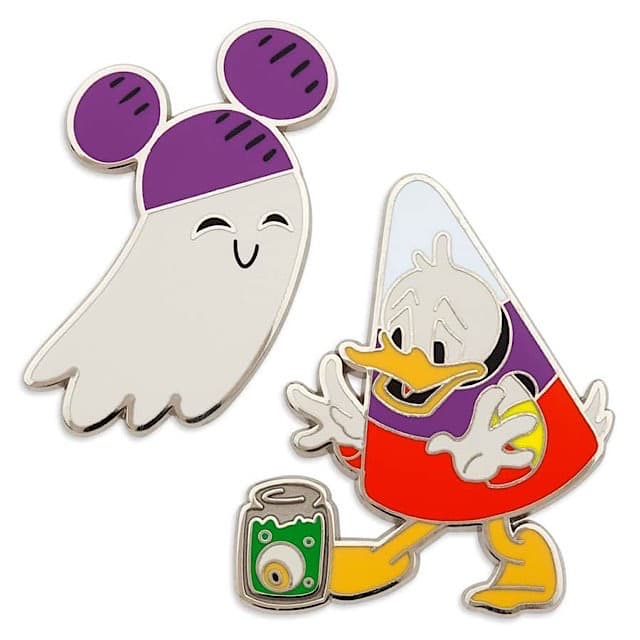 All of these costumes are amazing, and I'm really hoping these will be at Disneyland for regular day guests to meet.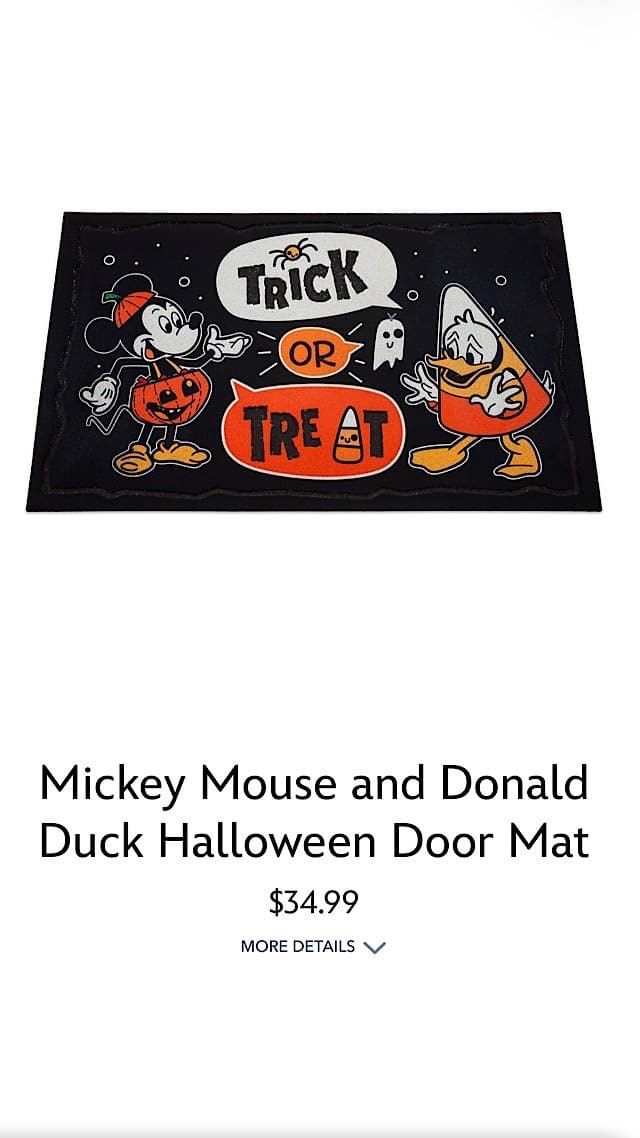 And take a look at Mickey's cute pumpkin outfit in this new door mat. Looks familiar doesn't it? it seems that they have released more than they intended to with the picture and matching merchandise.
Do you love these new costumes? Are you thinking Disneyland gets the best costumes? What are your thoughts on them coming to Disneyland? Please let us know in the comments below and on Facebook.