Disney stock is at its lowest point in many years. Does this reflect the overall sentiment towards The Walt Disney Company right now?
Disney Stock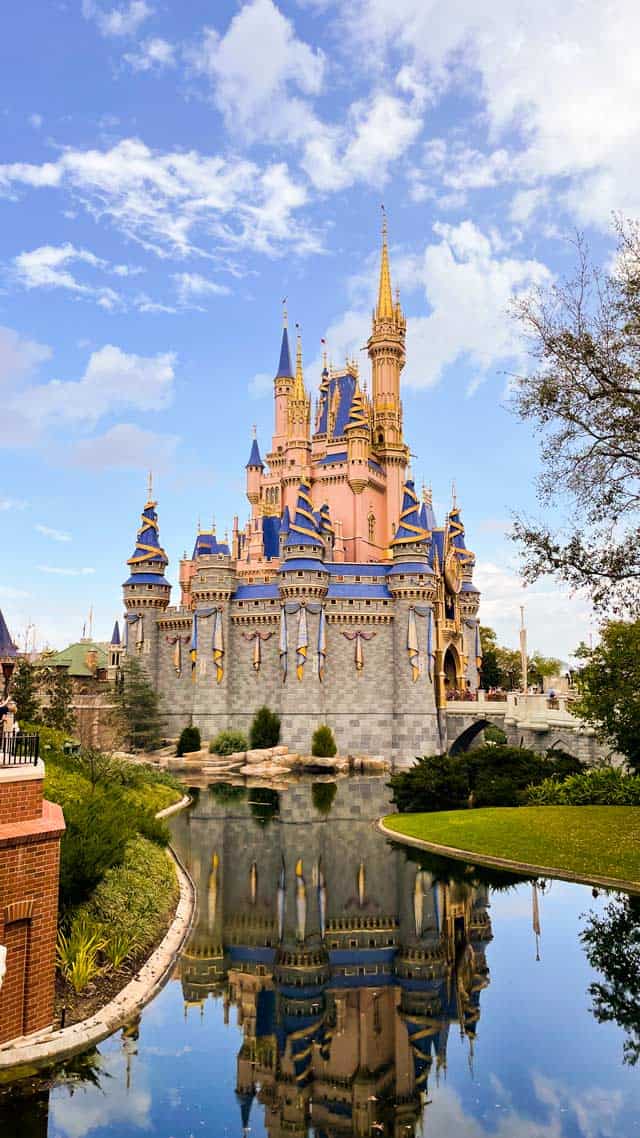 Right now, Disney stock is the lowest it has been in many years (with the exception of a very brief few weeks 2020 due to the worldwide shutdown). It is currently sitting at $96.73 USD which is a decrease of 7.84% over where it was 5 years ago!
If we take a look at the graph below, it consistently maintained $100 or more per share, but has seen a massive crash over the last year. The stock was valued (maybe overvalued?) at nearly $200 per share at one point.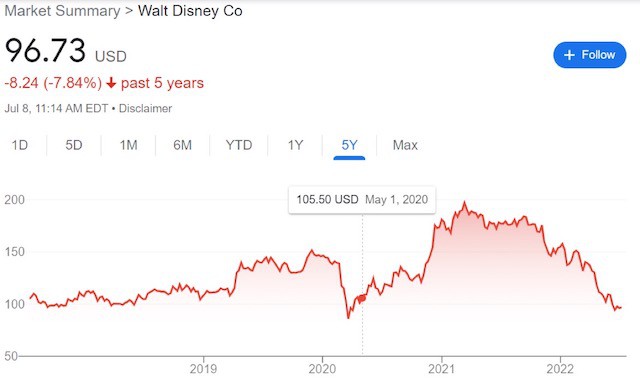 On a few occasions, it has risen to $150 in 2019 and early 2020. Then, in 2020 the inevitable happened, and stock plummeted to $85 in March. It began to steadily increased and one year later shares were worth $195 in March 2021. You may remember that is when Disney began easing health and safety precautions in the park.
Of course, Disney stock has its ebbs and flows like everything else, but it has taken a sharp decrease since the beginning of 2022.
Box Office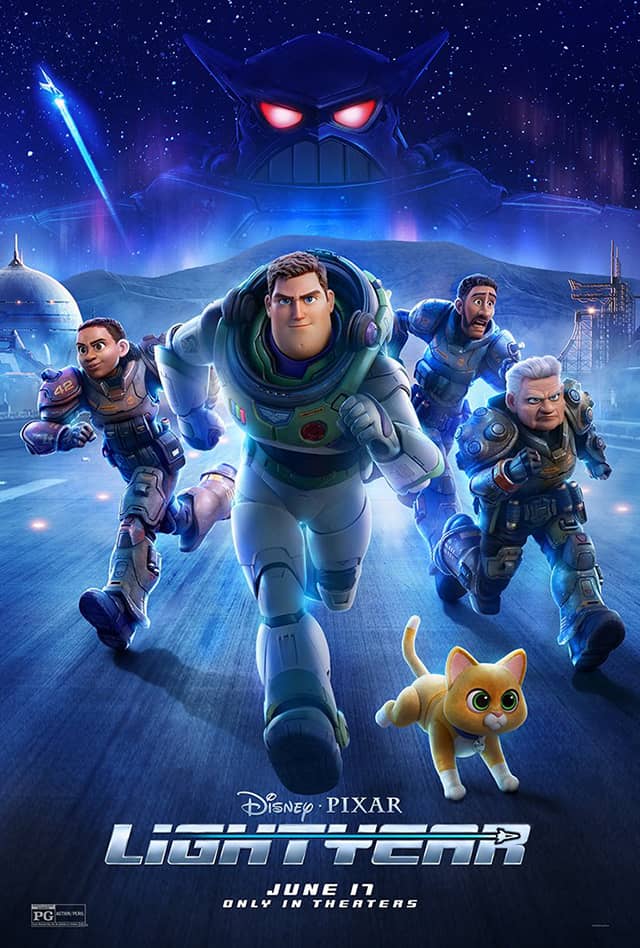 There may be a few contributing factors to why Disney stock may not be doing so well right now. First, let's take a look at the box office.
So far, Disney released two movies in 2022. Doctor Strange in the Multiverse released on May 6 and grossed $410M. That's a decent box office, but not as great as many Marvel movies. Lightyear comes in at second for 2022, but second by a long shot with $108M. That is really not huge nowadays. To compare, Minions: The Rise of Gru released on July 1 and grossed $125M on opening weekend. Opening weekend of Lightyear brought in a small $51M.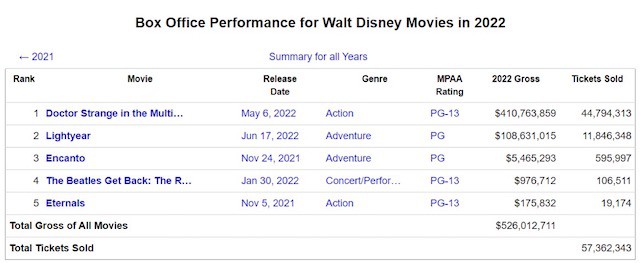 The last several Disney movies have not been light comedies that are hilariously funny. Instead, they are proving to be much more dark and serious.
Moreover, from reading hundreds of comments on our social media channels and blogs in the past few years, many Disney fans also want original content. They are bored with sequels and live-action remakes. I believe Encanto is a great film because it's an original idea. Encanto has grossed over $256 million at the box office since it was released. Fans really want more of that.
Overall Sentiment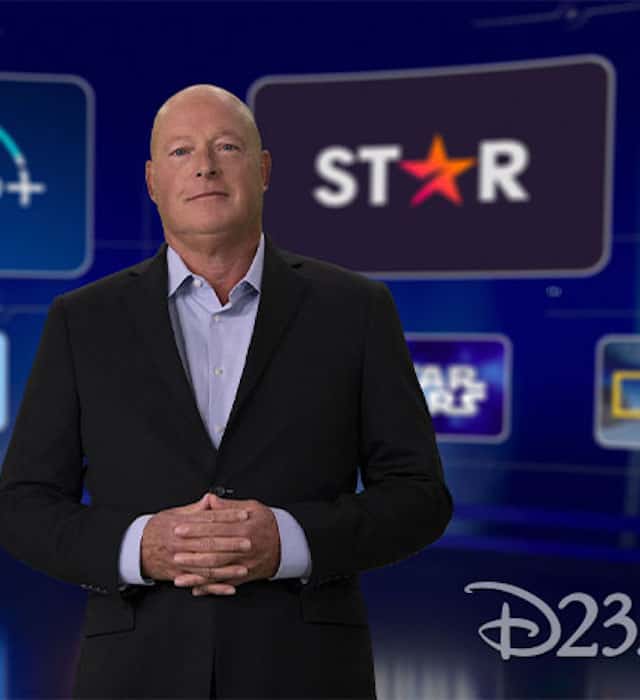 It's not hard to compare Disney stock with overall sentiment towards the company right now. Galactic Starcruiser costs thousands of dollars per person for a 2-day experience. And it's very easy to find available rooms for that experience. Guests now pay for once-free amenities like airport transportation and skip-the-line access. There is a strong distaste for current leadership among avid fans and the multi-million dollar yearly bonuses.
Many have expressed that they are fed up with Disney's political stances becoming more obvious in movies, attractions, and television. I am not trying to be negative, but this is what we see in blog and social media comments all the time. There does not seem to be a lot of confidence in the company right now. I can absolutely see why Disney stock is at its lowest point in years.
Saving Grace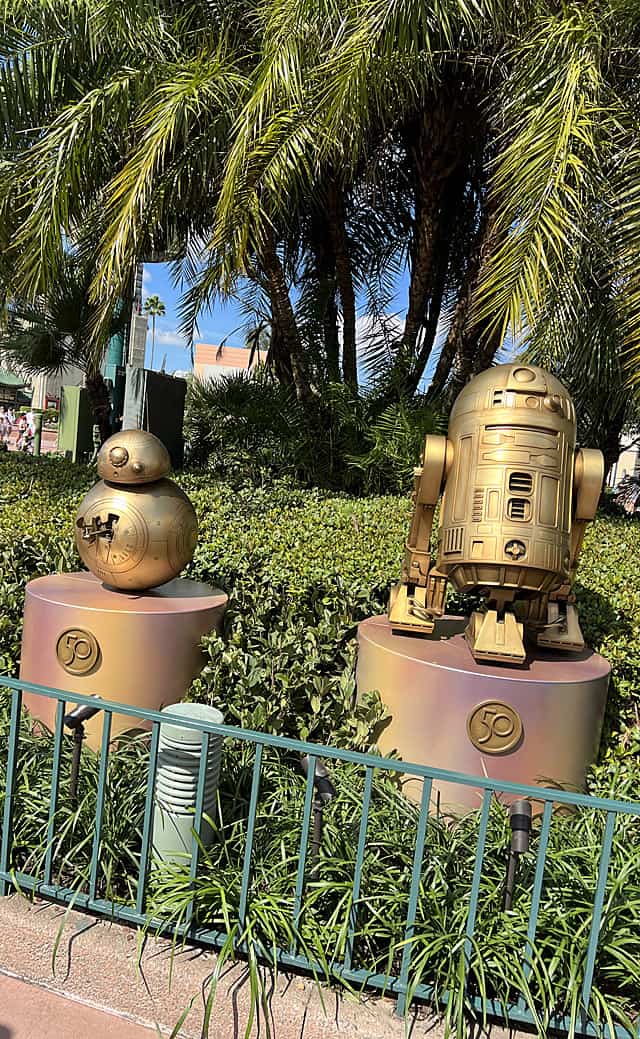 So, what is holding The Walt Disney Company up? The answer is simple: its theme parks. Back in May, quarter results revealed that Disney Parks, Experiences, and Products revenues increased to $6.7 billion compared to the $4.2 billion in the prior year. People are spending more on food (due to price increases), Genie+ and Individual Lightning Lanes, resort accommodations, and tickets/Annual Passes.
All of this to say, the parks may be doing well right now, but at what point do we see a downtrend in attendance and spending? We are already seeing a bit of a flip flop in wait times. Usually things really start picking up in mid-late June and peak around 4th of July. However, that is not the case this year. According to wait time data (not "feels like" data), the last several weeks have not been as busy as usual.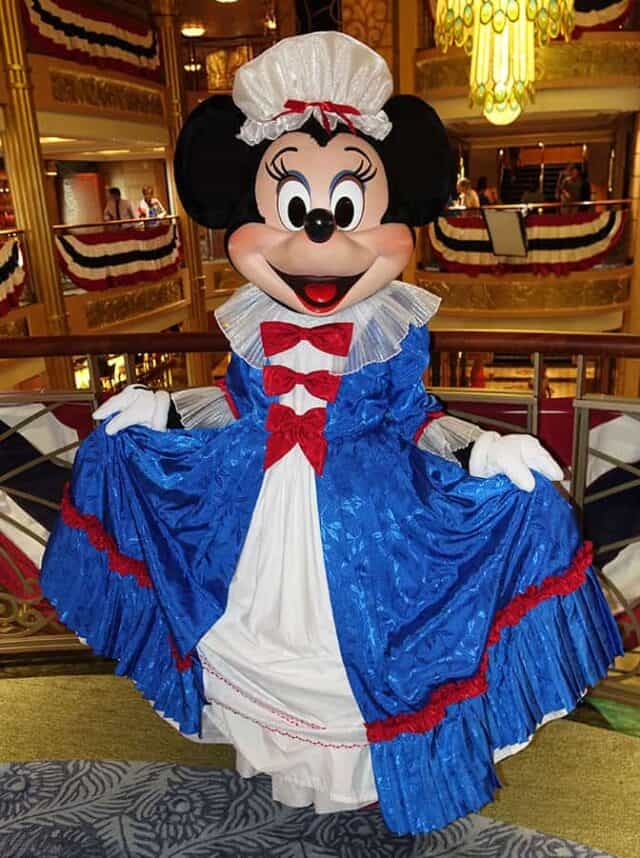 Kenny likes to track the overall posted wait time averages for each day. He did some research and found that the wait times were 14% higher during early April Spring Break than we saw for the 4th of July. This was one of the lowest July 4th averages we have seen in many years.
Perhaps people want to travel when the weather is cooler? Perhaps guests are finishing off their "rage" spending of the extra cash provided by governments during shutdowns? Perhaps people are looking at other entertainment options?
What happens when the theme parks don't hold the company up anymore? Are you concerned about what this could mean for The Walt Disney Company? Let us know in the comments below and on Facebook.