The Walt Disney World Store on International Drive is open and in full swing. You can take a photo tour of it right here to see if you want to squeeze in a visit on your next trip to Walt Disney World.
The Walt Disney World Store is Here!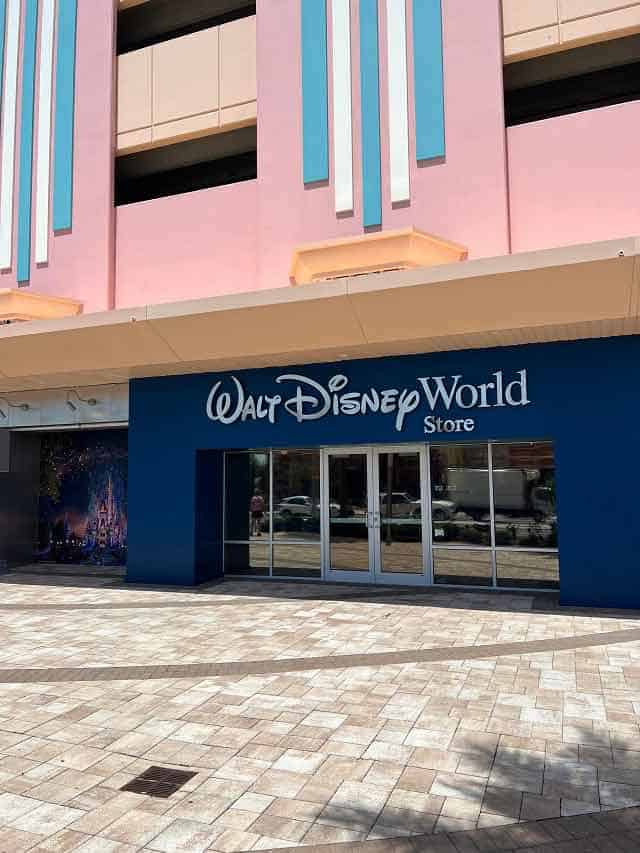 The new Walt Disney World Store is open and ready for Guests. Disney held the grand opening and ribbon cutting for its new merchandise location recently.
However, you may wonder whether the new store is worth a visit during your Walt Disney World Vacation. Or, are you better off sticking to the parks and Disney Springs for your merchandise?
Location and Hours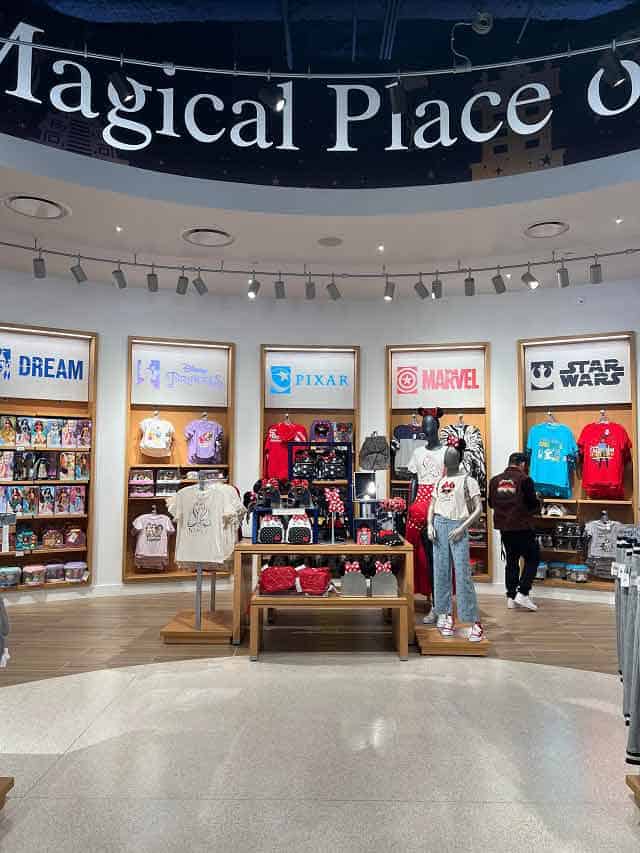 You can find the new Walt Disney World store at 8050 International Drive. It is several miles from Walt Disney World. For reference, it is about 7 miles from Disney Springs and would probably take 20 minutes to travel there by car depending on traffic.
The store has relatively limited hours. Guests can shop and purchase tickets from 11:00 AM-7:00 PM daily.
The Ambiance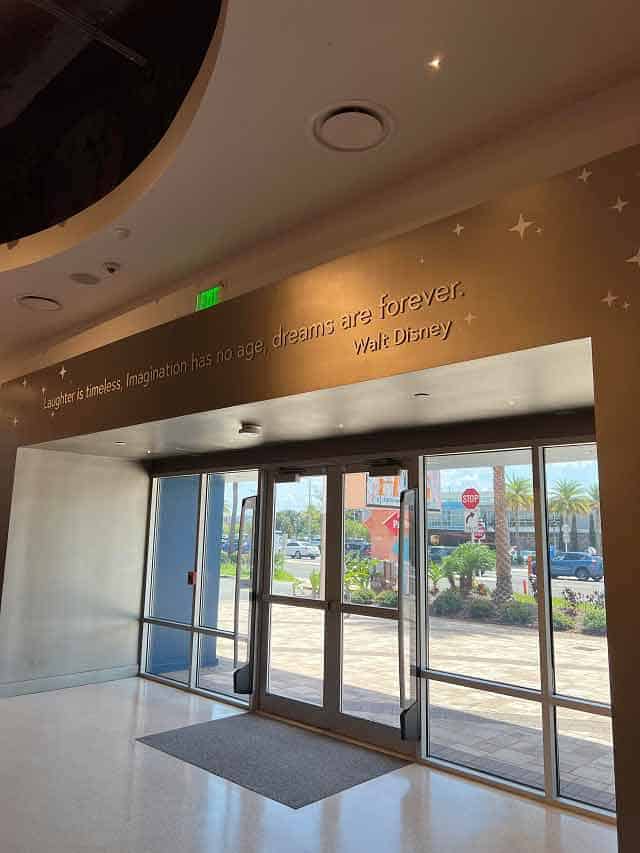 The store has a pleasant ambiance. Guests will no doubt notice the huge banner on the Hollywood Plaza garage depicting the golden 50th-anniversary statues. Guests can also hear Disney parks music as they approach, which always puts me in happy spirits.
There are also some nice decorative touches inside the store such as Walt Disney quotes on the walls.
However, some Guests have been surprised and underwhelmed at the size of the store once they arrive. It is relatively small compared to other shopping locations.
Merchandise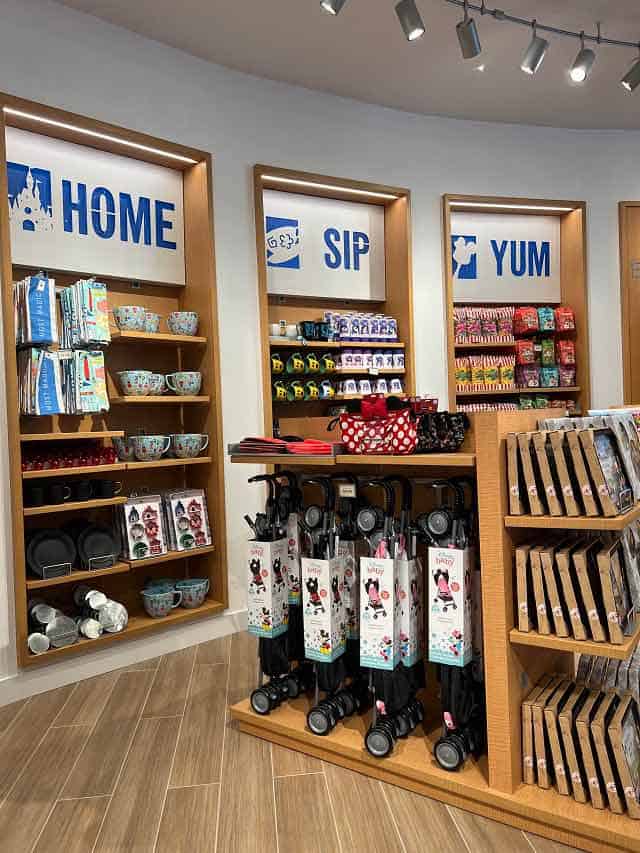 The Walt Disney Store offers a relatively limited merchandise line. However, it covers all the basics.
While hardcore Disney fans may find nothing new, a first-time or infrequent visitor will have plenty to choose from.
One of the practical things I noted is that there are plenty of strollers and stroller accessories available for those who did not bring the stroller and ended up wishing they had brought the stroller. (Pro tip: always bring the stroller.) For more on the great stroller debate, head over here.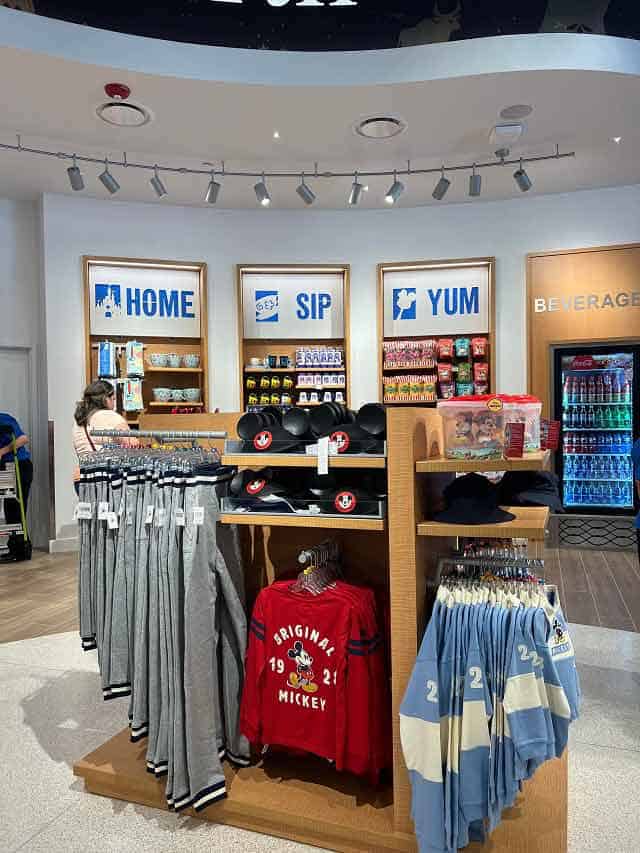 Naturally, there is a good amount of apparel. You can even pick up a classic set of Mickey Mouse ears.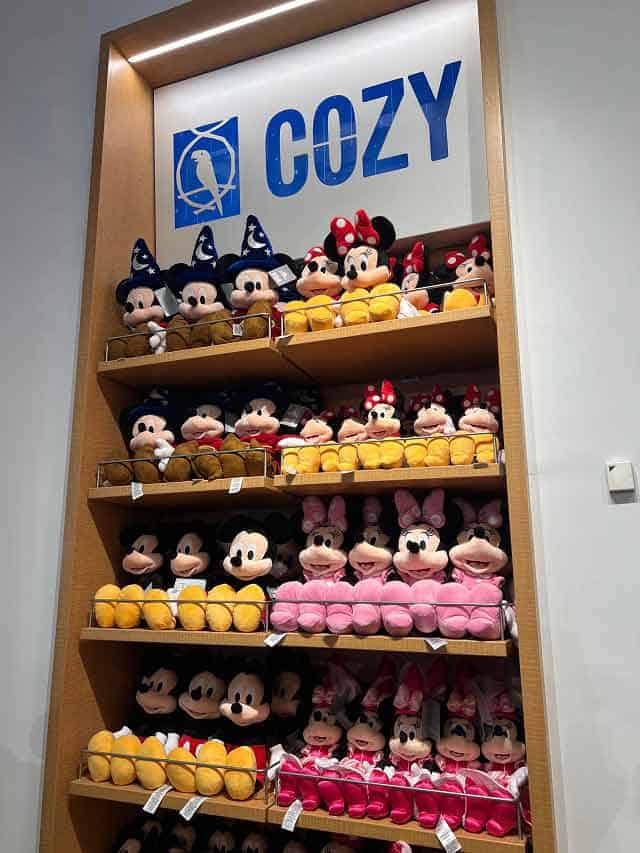 There is also a wall of plushies. Is there anything as endearing as a wall of plush Disney Toys (other than a pyramid of them, of course?)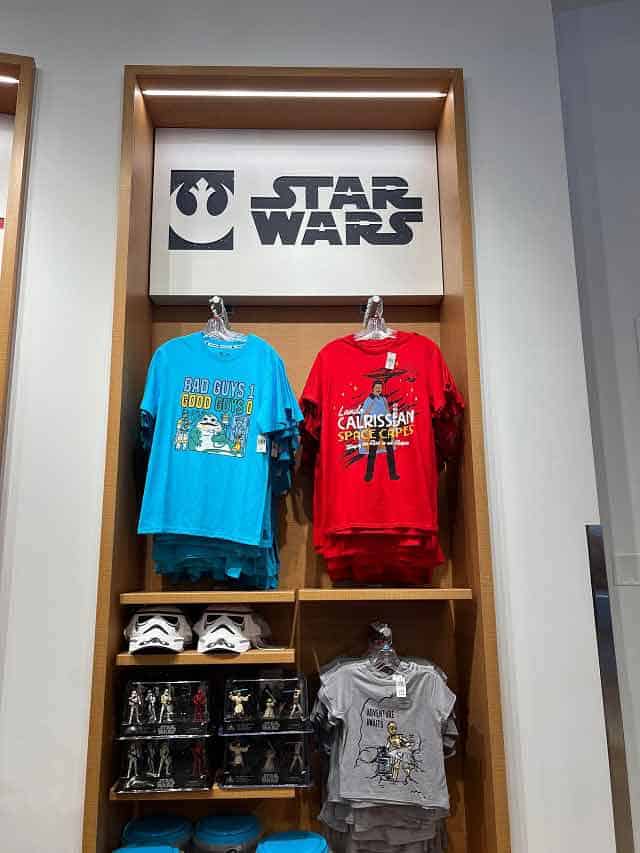 Since Star Wars is such a draw for Disney parks visitors, there is a selection of Star Wars merch as well.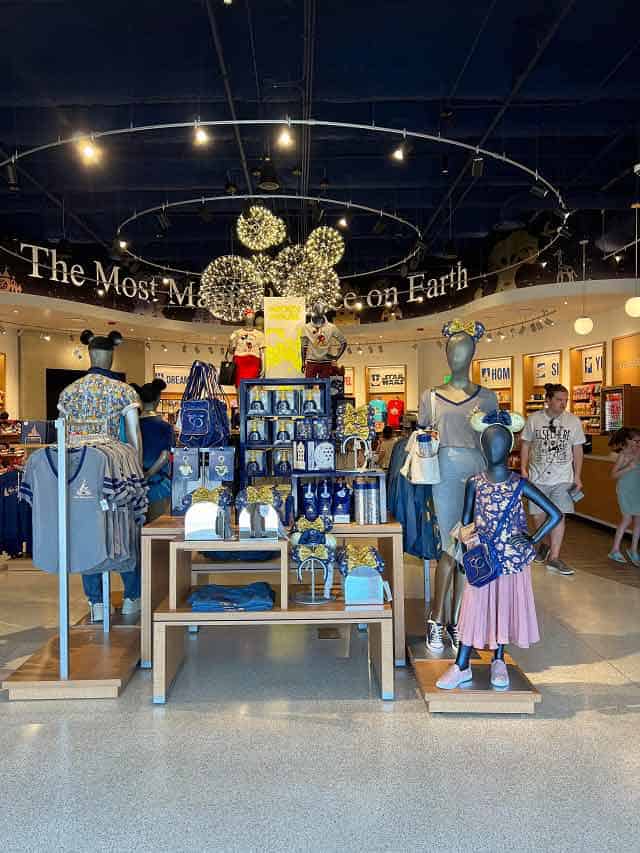 And, of course, there is 50th Anniversary merchandise to be had. After all, years down the line, it might be nice to pull on a piece of Disney clothing and remember when you visited during its 50th anniversary.
Ticketing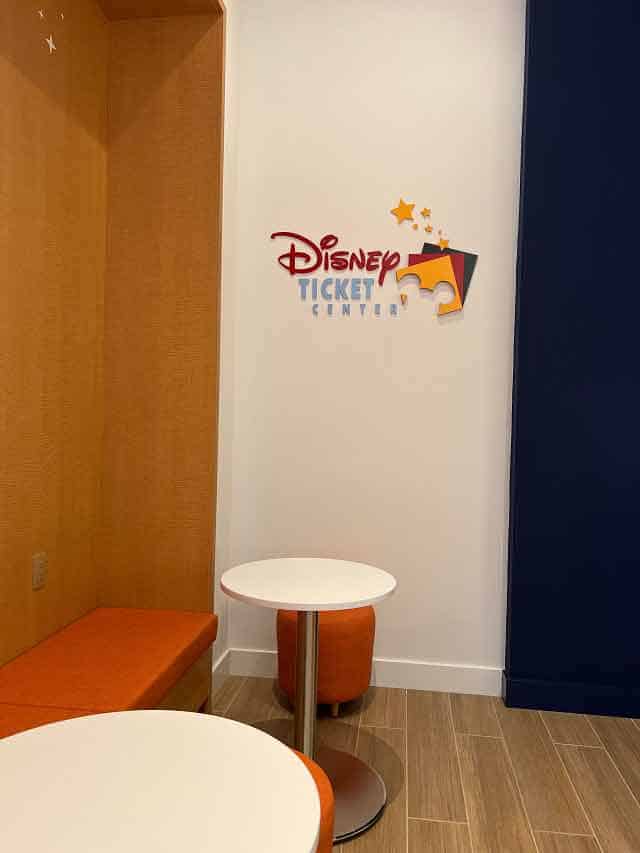 Moreover, the Walt World Disney Store serves as a place to purchase Disney tickets. While many of us do most of our ticket shopping online, it is great for those who still like to be able to go in person and ask their questions to someone in person rather than waiting to ask them over the phone or through an internet chat feature.
Honestly, there must be quite a few people who still like to purchase tickets in person. On the day these photos were taken, there were more Cast Members assisting Guests with tickets than there were for merchandise.
A Unique Feature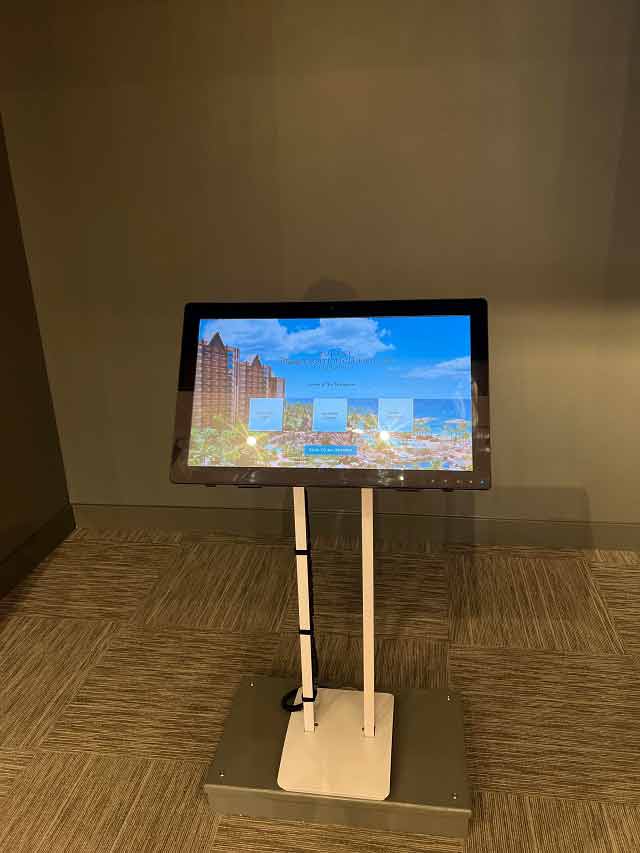 One unique thing about this particular shop is that it has the first-ever interactive Disney Vacation Club Virtual Discovery Station. Here, Guests can discover more about DVC ownership.
Moreover, they can explore Disney theme parks, various resorts, and Disney Cruise Line destinations worldwide!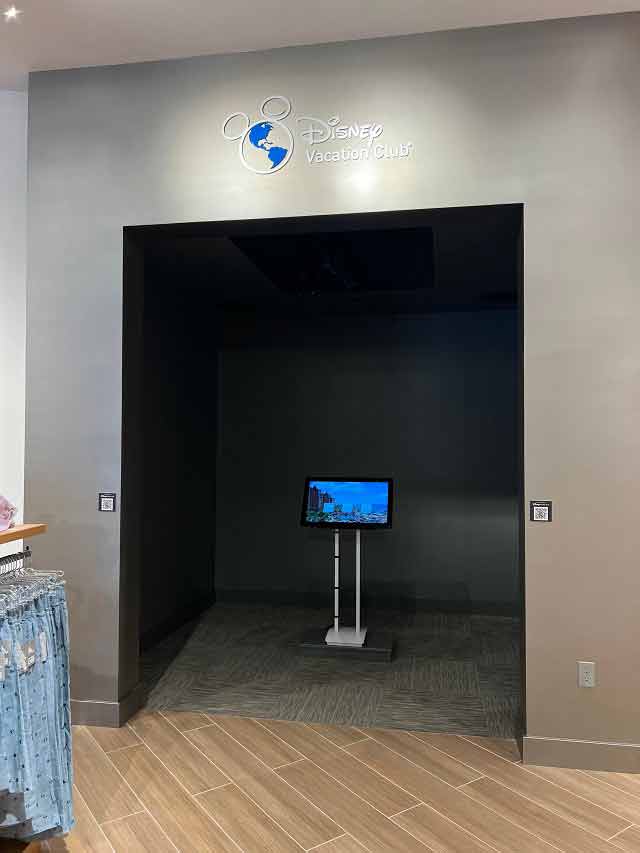 The coolest part about the feature is that as guests explore using the touch screen device, it projects images across a floor-to-ceiling screen.
Discounts!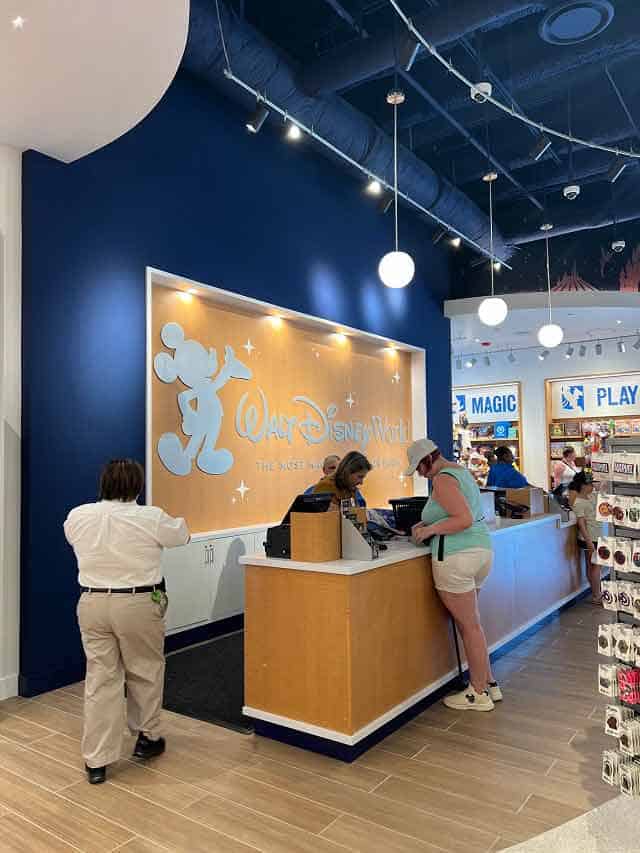 You may be wondering whether discounts are applicable at the new Walt Disney World Store. The answer is yes!
You can use the Visa cardholder discount on merchandise. You can also use your Annual Pass discount. If you have other discounts, it never hurts to ask whether you can use them.
Final Thoughts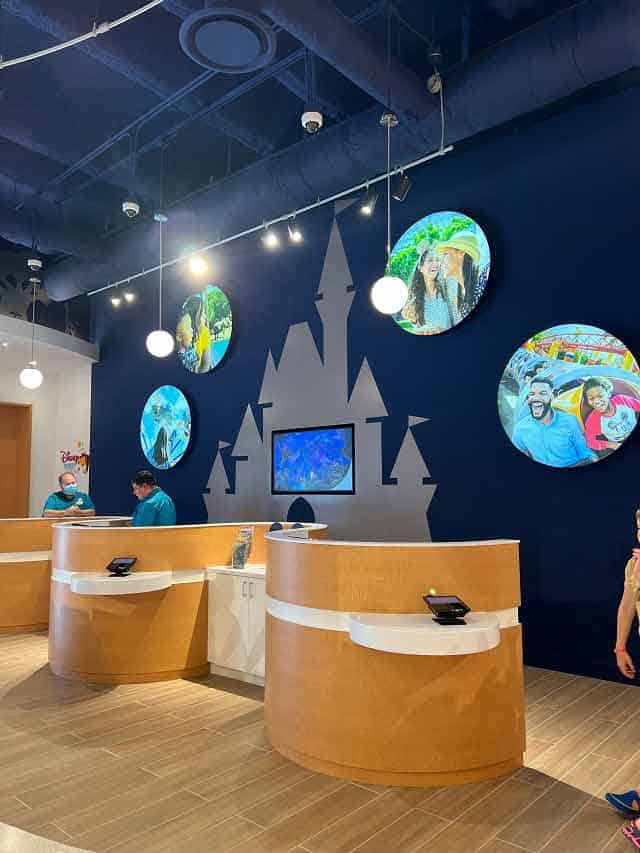 This store is a great place for Guests who are staying off property around that part of iDrive to purchase Disney tickets. It is also a good spot for them to pick up some souvenirs without having to enter the parks or without heading to Disney Springs.
However, if you are staying at Walt Disney World properties and already have your park tickets, it is probably not a great use of your precious "Disney time" to pay a visit to the new Walt Disney World Store. Similar if not identical merchandise is probably available at your resort hotel, and you will find a wider selection in the theme parks.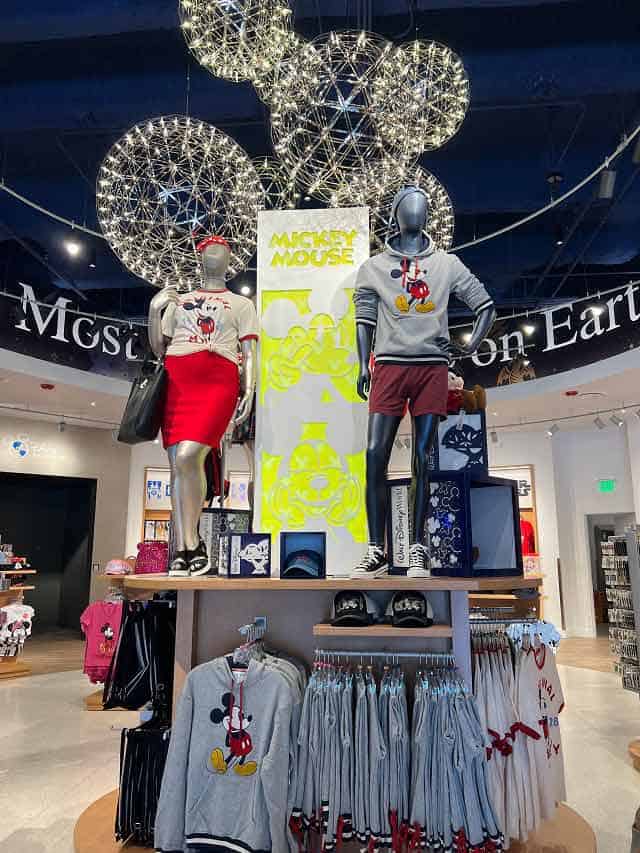 Have you been to the New Walt Disney World Store on International Drive? Please let us know your thoughts on the Kenny the Pirate Facebook page. Don't forget to join the KtP crew page, too!
Are you planning a vacation? Reach out to our trusted travel agency sponsor Authorized Disney Vacation Planner
Mouse Class Travel
!