Do you love walking along Main Street USA? Check out the newest refurbishment that is now taking place at the Magic Kingdom.
Refurbishments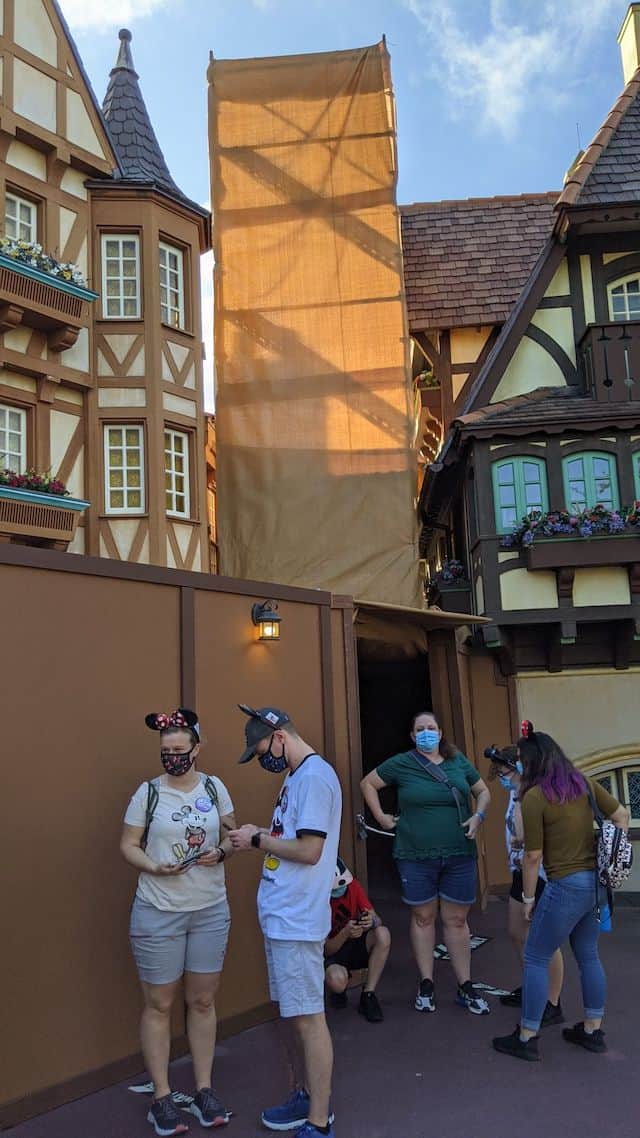 Nobody really likes to hear that their favorite attraction will be under refurbishment during their trip. Attractions, buildings, and even sidewalks need to be maintained, and refurbishments help the parks run smoothly. Almost every trip you take, you are bound to run into some type of refurbishment.
As the Disney Parks remain open year-round, refurbishments are a part of life at Disney theme parks around the world. It's not uncommon for at least one attraction or location to be closed at any given time. Currently, work is taking place right along Main Street USA.
Main Street USA
Currently, work is taking place on the side street near the Crystal Arts storefront. This tiny side street known as Center Street offers quaint seating locations and even offers Disney artists creating silhouette artwork.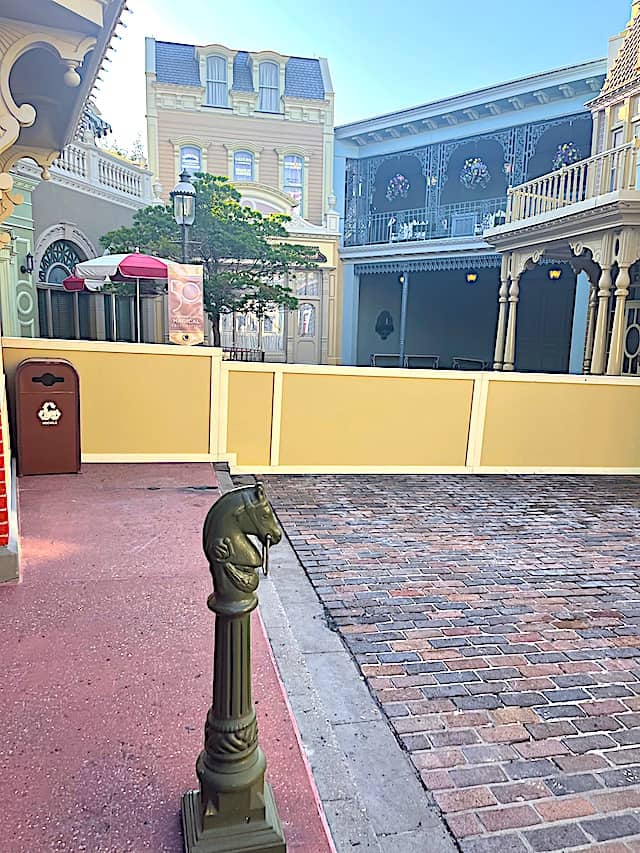 I (Donna) always love to walk through this area at park closing and hear the fun sounds coming from the shops located along this street. Construction walls have been erected near Uptown Jewelers. The good news is that a Cast Member shared that this is just a refurbishment for the bricks.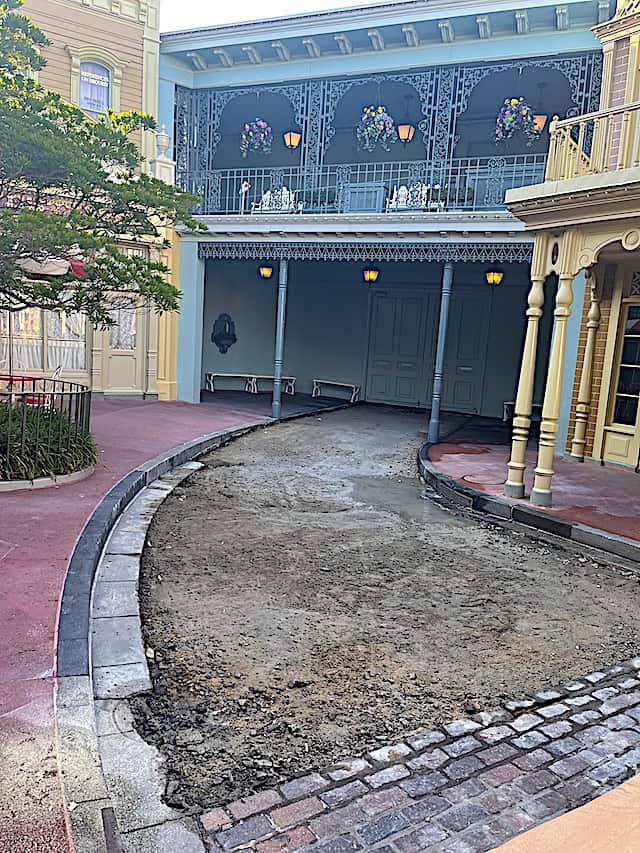 This Center Street will be completely reopened once work on the brickwork has been completed. The above photo is of the current work that is underway. At the time of this writing, construction work is not being completed during park operating hours. On a recent visit, the silhouette artist was not available at this location.
This Center Street will be completely reopened once work on the brickwork has been completed.
Center Street is one of those hidden gems in the Magic Kingdom where guests can enjoy a quiet moment and appreciate the beautiful theming of Main street USA.
What do you think about this current refurbishment? Have you traveled down Center Street on previous visits to Magic Kingdom? Which is your favorite spot to visit along this street? Share your thoughts with us on our Facebook Page.