Disney World has so much more to offer than just its theme parks. Did you know that Disney has some pretty impressive golf courses as well? Check out all they have to offer on The Most Magical Place on Turf!
Golf At Disney World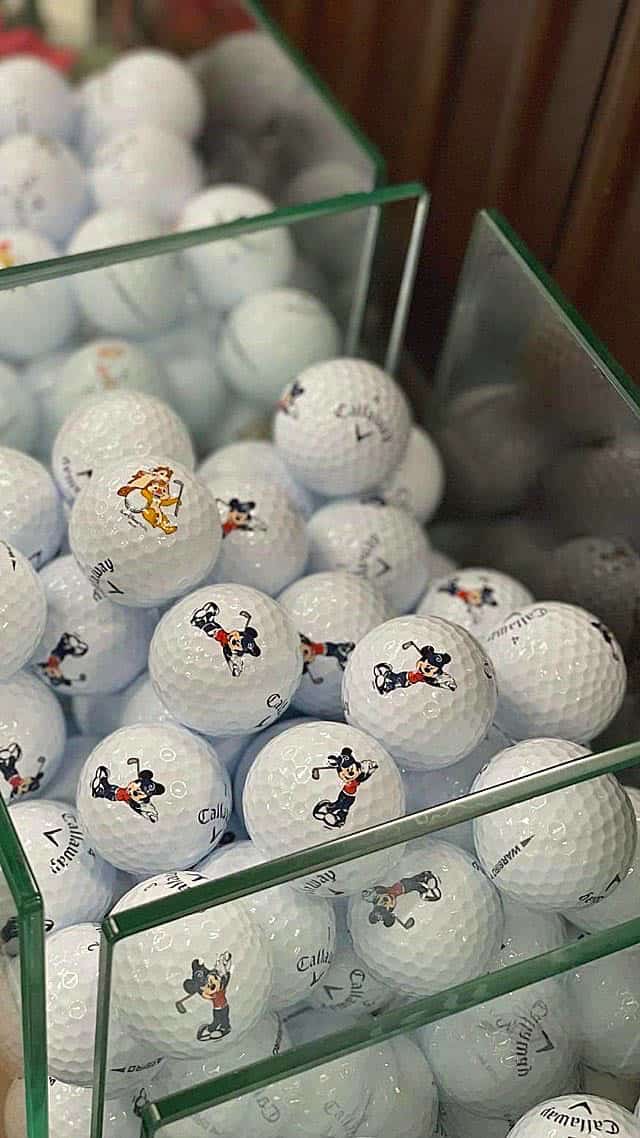 Disney is home to the Most Magical Place on Turf! Step away from the theme parks, and go for a round of golf. You will find four golf courses at Disney World. Three of them are 18 holes and one is a 9 hole course. The courses are Disney's Lake Buena Vista, Disney's Palm, Disney's Magnolia and Disney's Oak Trail.
IMPORTANT Warning: Alligators, snakes and other wildlife are present at many golf course areas and waterways. It is unsafe and illegal to feed wildlife.
Disney's Lake Buena Vista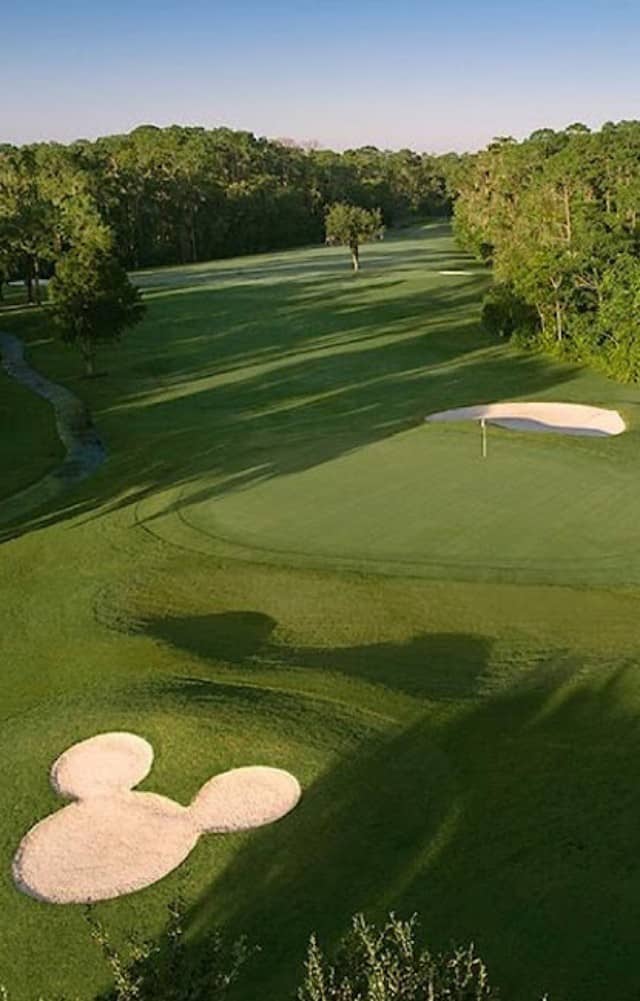 Disney's Lake Buena Vista Course has hosted several professional events including the PGA Tour, the LPGA Tour and USGA events. What better place to play than where the pros have!
This course features beautiful bunkered greens that force golfers to be accurate as they approach the green. It also boasts a difficult island green.
Disney's Palm
Disney's Palm was completely redesigned by the Arnold Palmer Design Company during the Summer of 2013. The renovations made this great golf course much more modernized with new bunker designs and new green complexes.
Ready to give yourself a challenge? This course has 9 holes with water hazards and 59 bunkers!
Disney's Magnolia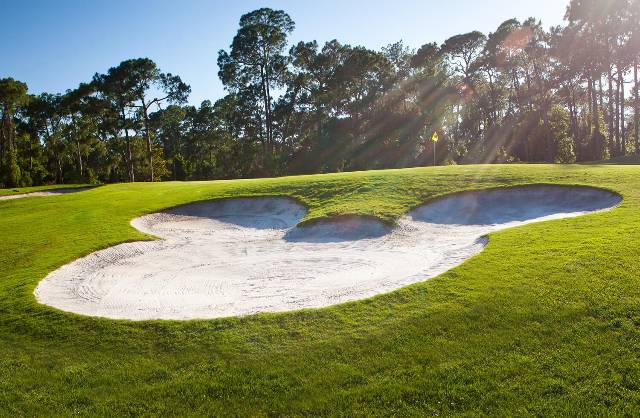 This is my (Heather) favorite golf course among the Disney golf courses. It is named after the beautiful magnolia trees. This course offers elevated tees and challenging water hazards! The water hazards are no joke as 11 out of the 18 holes have water hazards! But that's not the only hazards you have to watch out for. There are 97 bunkers along the course as well.
This course will challenge players at every level. It is also certified by Audubon International as a Cooperative Wildlife Sanctuary. This course is getting some major renovations. The Magnolia course will be closed indefinitely starting May 9 2022. For all the information read HERE.
Disney's Oak Trail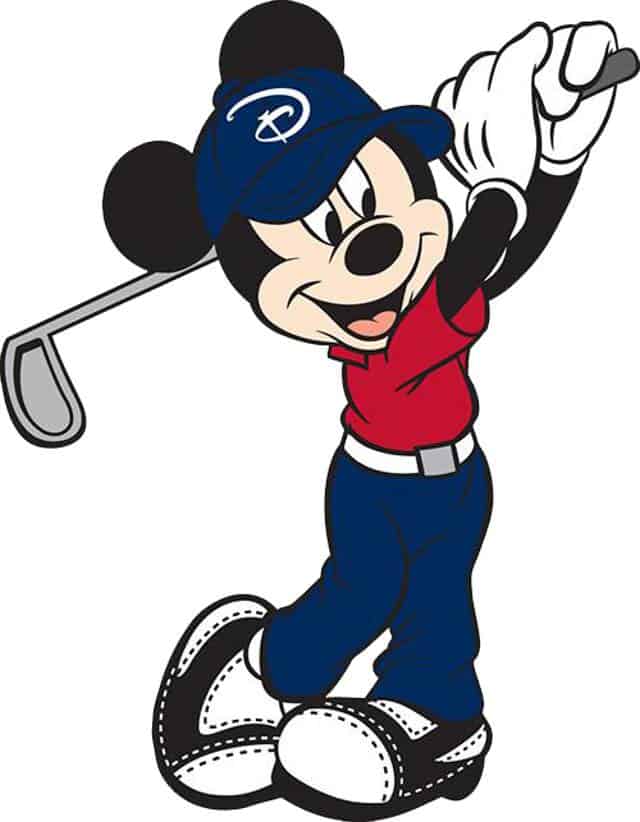 Disney's Oak Trail Golf Course is unique that it is only a 9-hole course. This course is Certified by Audubon International as a Cooperative Wildlife Sanctuary! The course is operated by Arnold Palmer Golf Management.
Want to test your skill? This course has holes ranging from 132 to 517 yards from the white tees! It's also a perfect course to take the younger golfers as it features junior tees.
This is a WALKING only course, and no carts are allowed. You are able to rent a pull cart or you can upgrade to the Club Car Tempo Walk Robo-Caddie! These are pretty cool and would be fun to try. Plus, they have GPS for yardage and helpful course information! Check out the instructional video below!
Golf Carts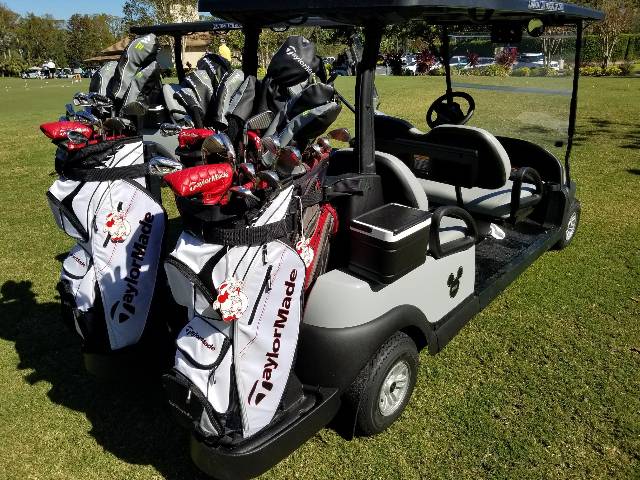 The Golf carts have GPS technology that shows you images of hazards, hole diagrams, pin locations and yardages! The best part is that your cart fee is included in the price of your greens fees.
To keep the pace of playing going, players are required to use a golf cart on the 3 Championship Golf Courses. If you prefer to walk, Disney recommends heading over to Disney's Oak Trail.
Non-Players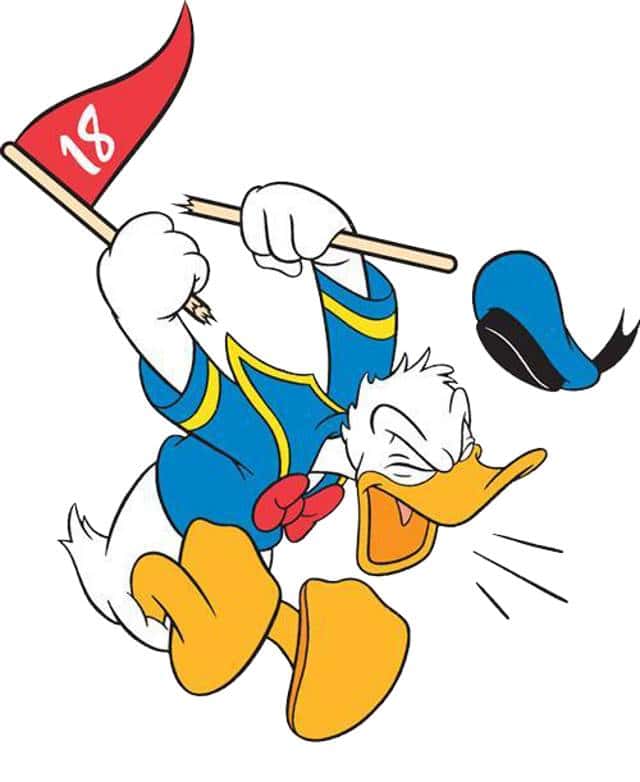 Did you know that others that are non-players are able to join you on your round? They are able to join you and can potentially ride (if space allowed) for a fee of $20. Spectators or non-players are always welcome to walk! A spectator may not be able to ride during high demand months of January and May.
Required Golf Attire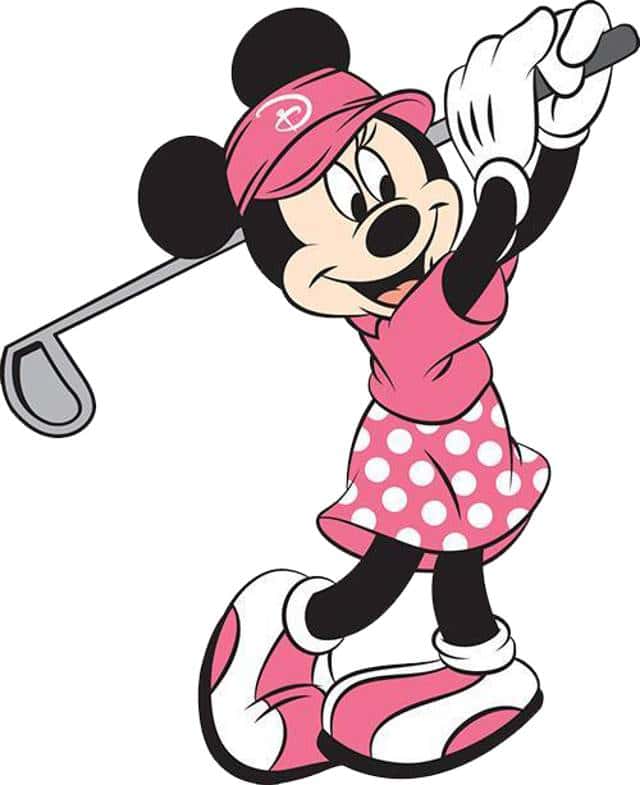 When golfing at Disney proper golf attire is required which means no denim jeans or shorts are allowed. Men may wear Polo-style shirts with collars, turtlenecks or mock turtleneck shirts, or slacks or Bermuda-length shorts.
Women may wear Polo-style shirts with collars, suitable shirts or blouses (with or without collars), slacks, skirts or Bermuda-length shorts.
Pro Shop and Rentals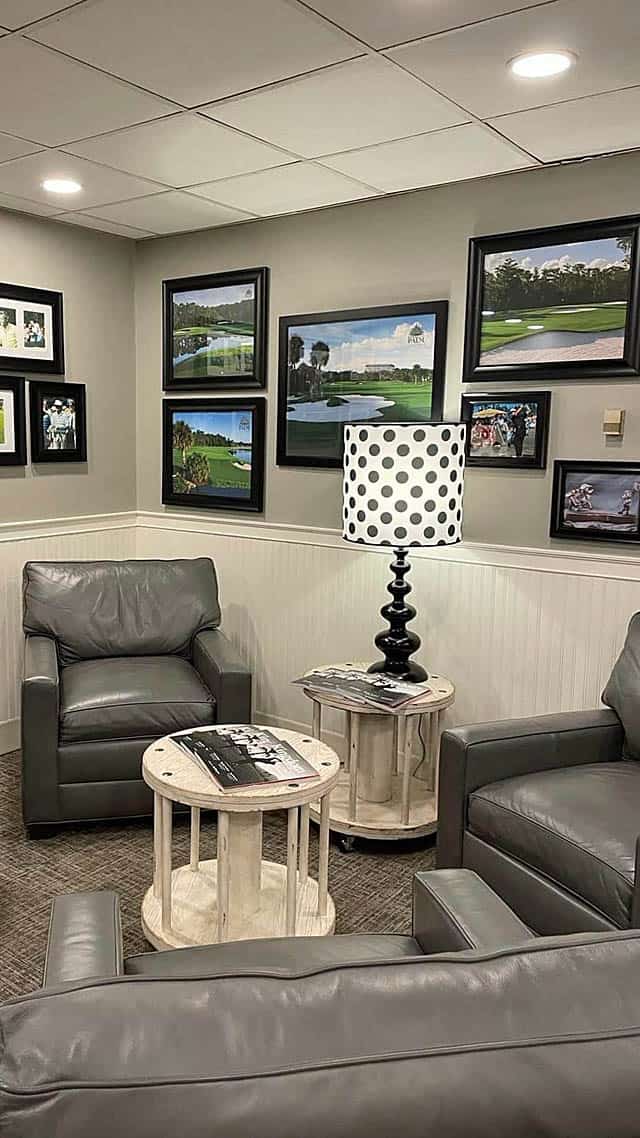 There are two Pro Shops. One for Lake Buena Vista and one for the Disney's Palm, Magnolia and Oak Trail courses.
Guests are welcome to rent clubs. You will find men and women and junior clubs available. You will also find both right and left-handed models.
You can also rent golf shoes! The shoes and the clubs DO NOT have to be reserved in advance! Packing just got so much easier!
Storing Golf Clubs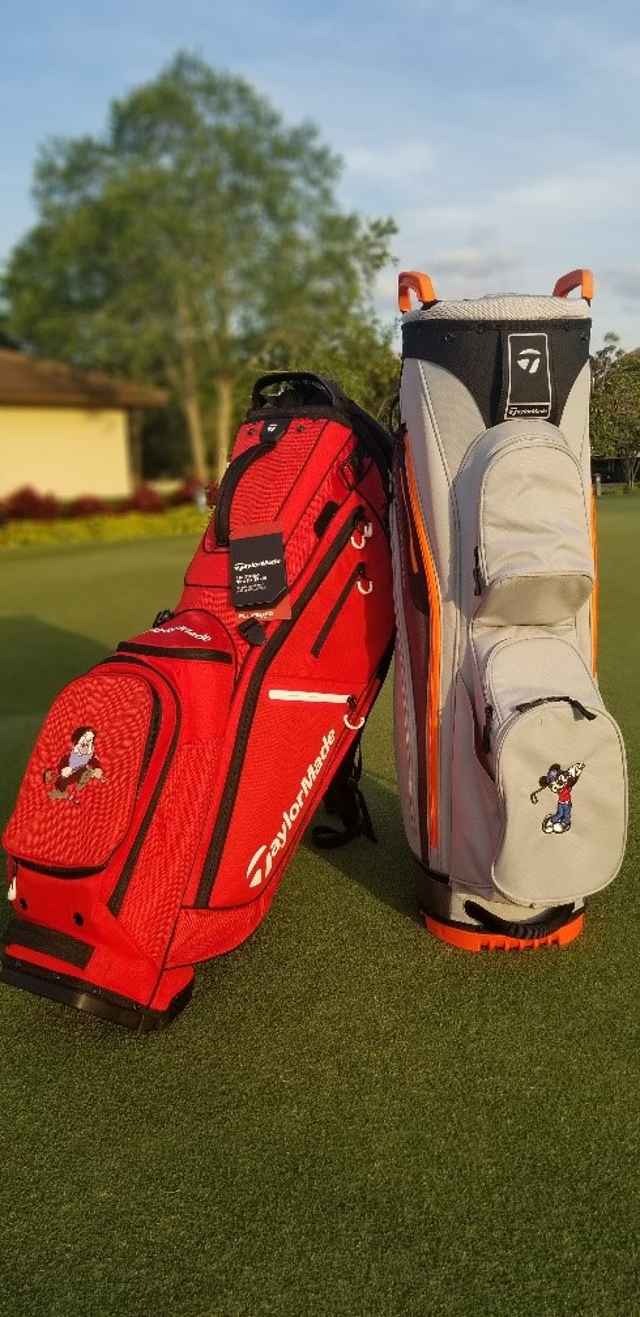 Did you know that Disney will store your clubs for you until your next round? Disney will store and TRANSFER your clubs from one Disney golf course to another!
I personally have done this and this service was amazing. We did not have a car, so not having to worry about lugging our clubs around made this experience so much better!
Transportation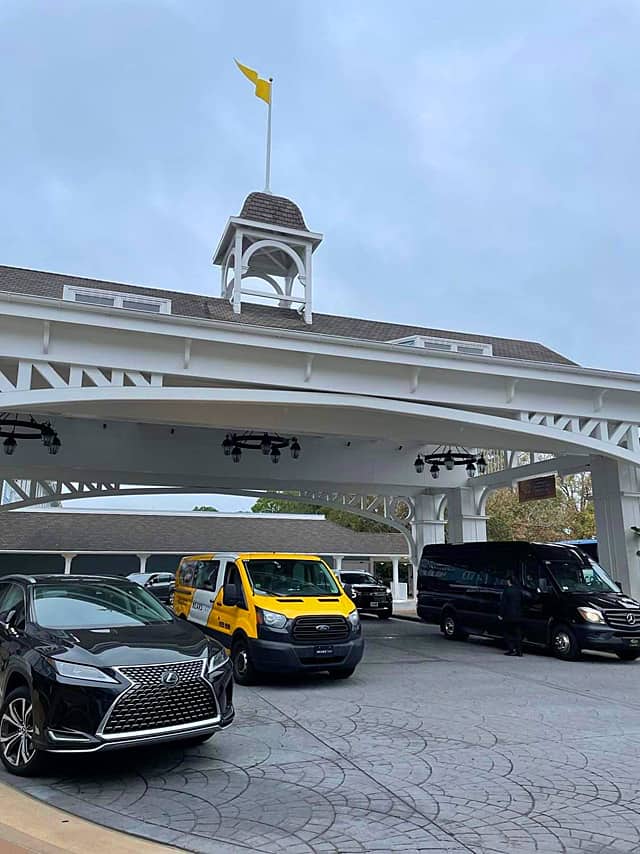 No car? No problem! Disney offers complimentary transportation by taxi for guests staying at Walt Disney World Resort Hotels.
In order to use this perk you request a ride at the Valet desk or Bell services. On your return from the golf course, you just need to speak with any golf operations staff member at the course!
Final thoughts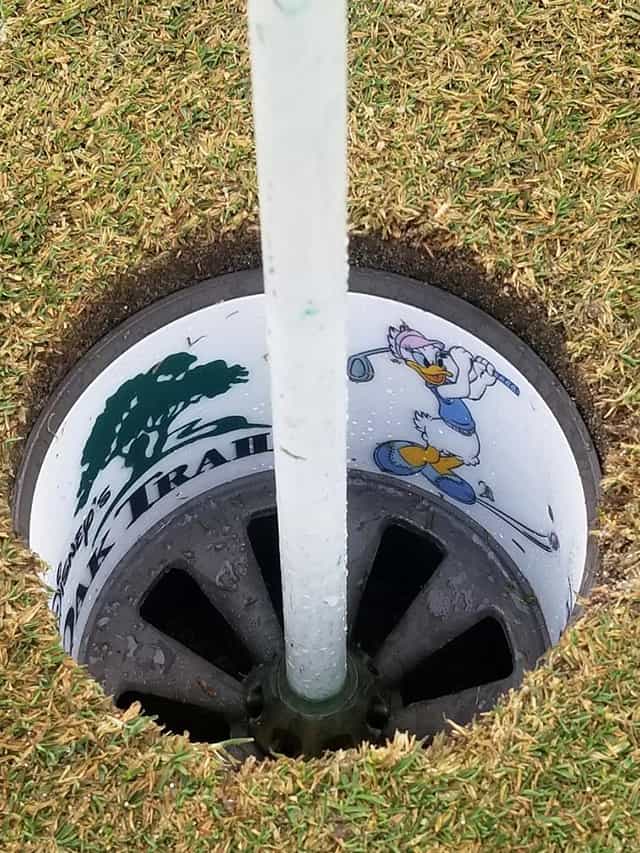 Disney has so much more to offer than just the parks. Sometimes you can forget all the extra things you can do without ever stepping foot in a theme park!
Don't forget to check on the specials that the golf courses offer. You can find deals for nine holes if you play early or later in the day. You can also find deals for Disney Vacation Club Members, Annual Passholders, United States Military Members, and AAA Diamond Vacation Participants.
Golfing at Disney is one of my favorite things. One of my favorite hobbies with my love for Disney is the combination for a perfect Disney Day!
What do you think of golfing at The Most Magical Place on Turf? Will you be heading out to try one of the courses on your next Disney vacation? Let us know on the Kenny the Pirate Facebook page. Don't forget to join the KtP crew page too!