MagicBand+ debuts soon! New details have emerged for the Star Wars and Fab 50 experiences that will be available with the next generation of MagicBands.
MagicBand+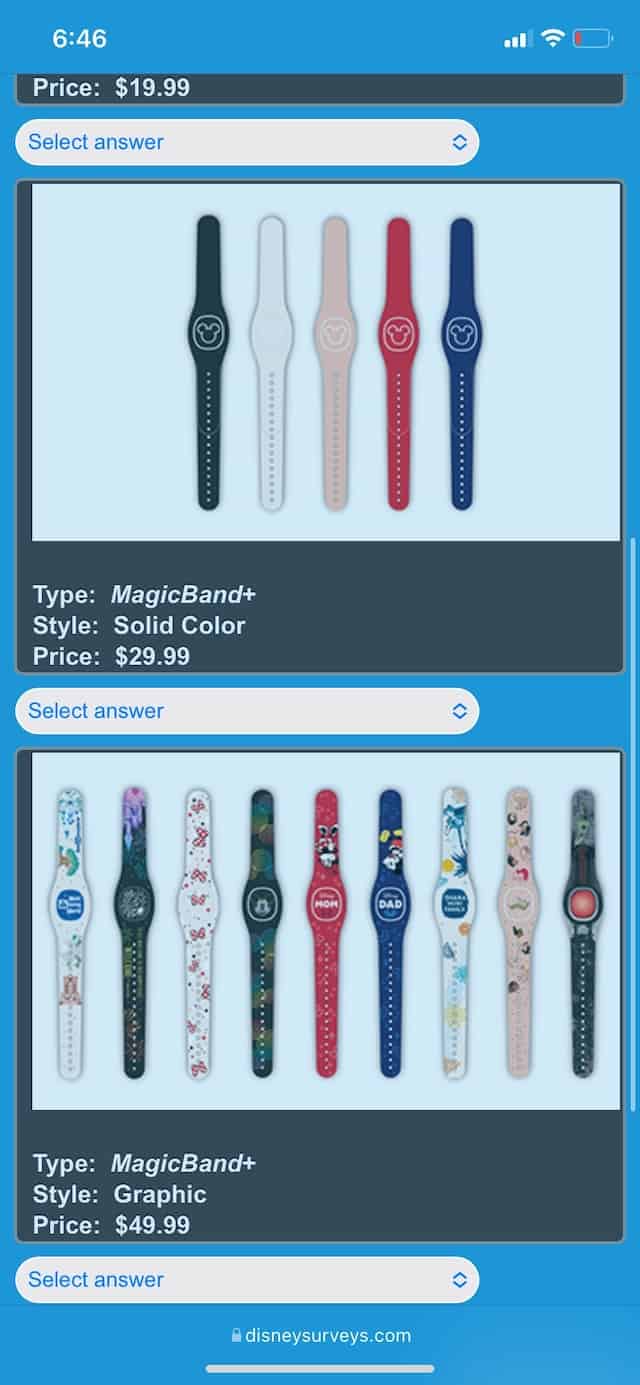 Disney's newest MagicBand, MagicBand+, is the newest piece of interactive technology that will take your trip to Disney World to the next level. This band will also light up and even vibrate depending on where you are located in the Parks.
Last week Disney shared that Guests can enjoy MagicBand+ sometime later this year. That is kind of a bummer because the 50th anniversary ends in the spring of 2023. However, someone over at Disney got really excited about MagicBand+ because it popped up in the parks on May 1. Disney pulled them for the time being, but they are expected to formally debut sometime in June.
Now, we have details on what exactly these new MagicBands can do!
Star Wars experience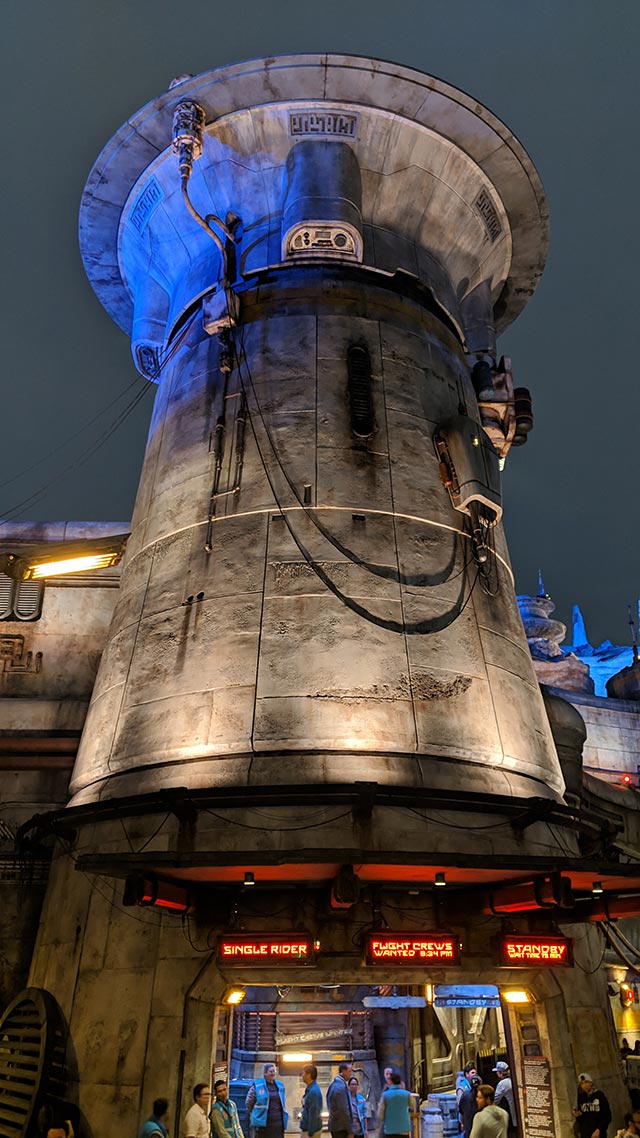 There is so much to see and explore at Batuu. Not only is there a fully-immersive 2-day experience, but Galaxy's Edge has attractions, restaurants, and shopping. Get ready to take it to the next level with MagicBand+.
"Using their MagicBand+ to find numerous virtual bounties hidden throughout Black Spire Outpost, guests will follow the band's light patterns and haptics to complete their mission.
Then they will return to the local guild master, who will reward them with galactic credits. Guests can also use the Play Disney Parks mobile app to help them reveal their virtual bounty using the app's built-in augmented reality thermal viewer."
Fab 50 statue hunt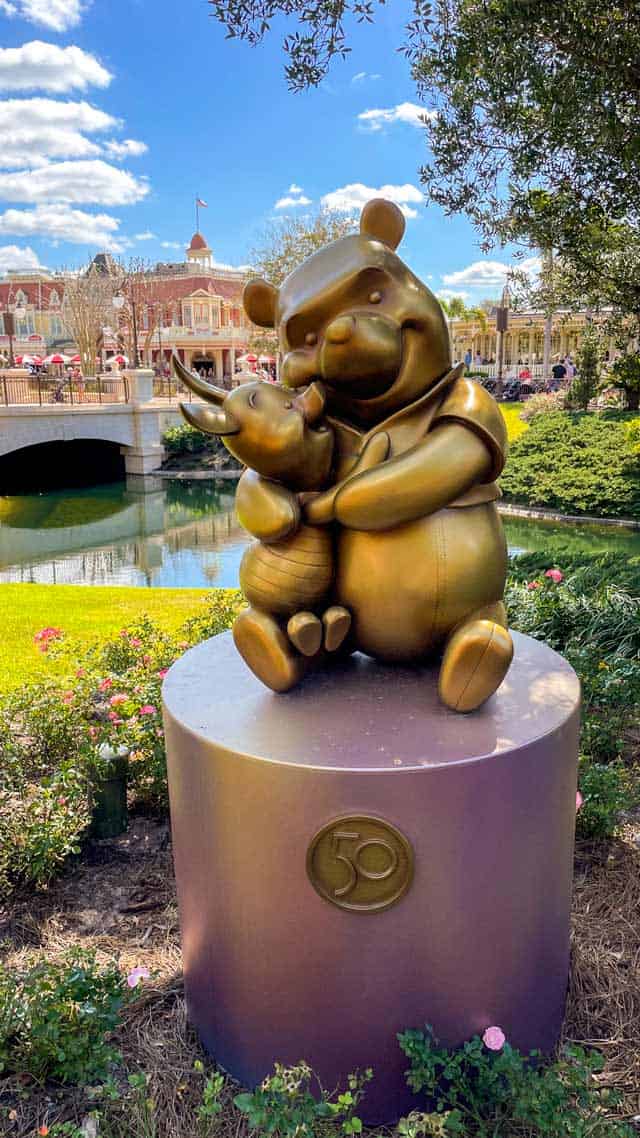 Disney installed 50 golden statues in honor of Disney World's 50th anniversary. Found in all four theme parks, you can locate your favorite characters in various locations.
Now, MagicBand+ users can go on a scavenger hunt "throughout the four Walt Disney World theme parks to help spread pixie dust and interact with the golden character sculptures. With the Play Disney Parks app, guests can dive deeper into the experience to find hints and keep track of sculptures that will unlock digital achievements, including an augmented reality feature."
Other Details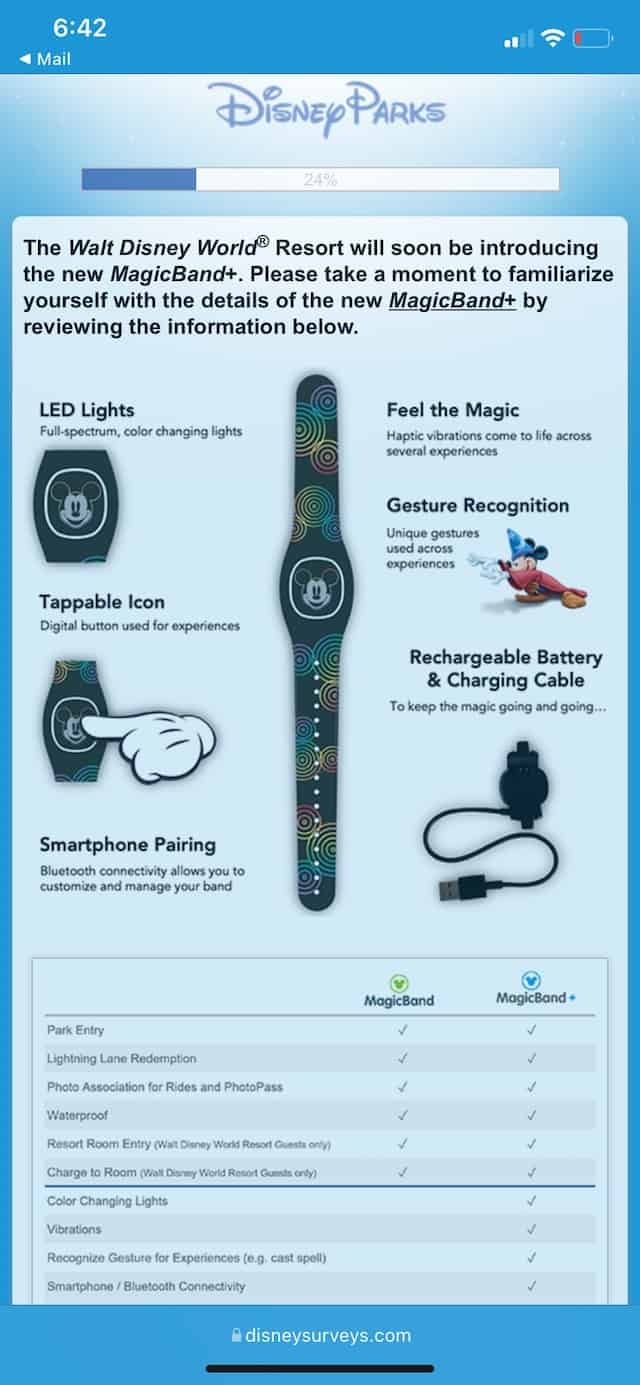 Don't forget your MagicBand+ will light up in sync with nighttime shows Enchantment and Harmonious. MagicBand and MagicMobile will still work in the parks, but you will not have the special experiences outlined above.
The MagicBand+ bands will be available on MDE for Guests staying onsite as well as Disney World passholders pre-arrival at a discounted price. The plain-colored ones we saw that were accidentally released earlier this week retailed for $29.99.
Will you purchase MagicBand+? Do you think the experiences make them worth the price? Let us know in the comments below and on Facebook.
Are you planning a vacation? Reach out to our trusted travel agency sponsor Authorized Disney Vacation Planner
Mouse Class Travel
!