Calling all Disney food fans! Have you seen these amazing new menu items Yak & Yeti is cooking up?
Yak & Yeti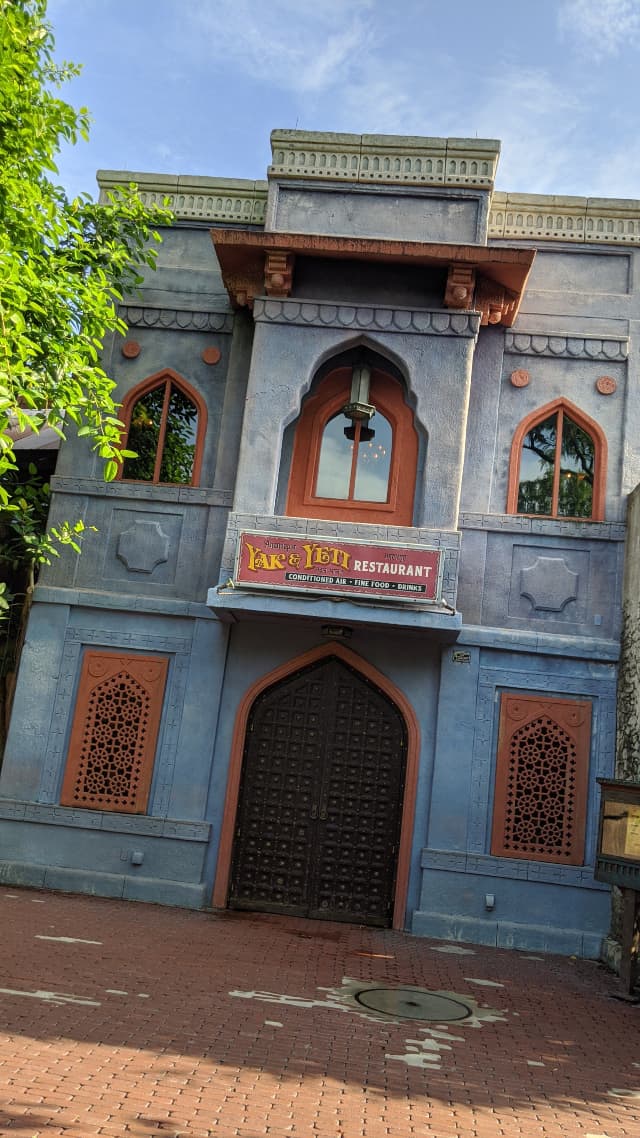 Located in Asia in Disney's Animal Kingdom, Yak & Yeti is one of Walt Disney World's better table service restaurants. It is a Landry's restaurant, but unlike some of its Landry's owned counterparts that can be hit-or-miss, this one has excellent food to go along with its theming.
The restaurant's website explains the fun backstory. "Here in the town of Anandapur lives a rich merchant, Arjun, who has fallen on hard times and has turned his large home into the Yak & Yeti Hotel. In the center of the hotel is the full-service Yak & Yeti Restaurant, which features local Pan-Asian cuisine. The hotel is the kind of boutique hotel that wealthier adventure travelers might seek out in India. The décor, as well as the furniture, at Yak & Yeti is an amalgamation of mismatched artifacts Arjun has collected through his years of travel in Southeast Asia."
While you are dining there, be on the lookout for Arjun! I (Katie) hope I can remember to ask my server about him the next time I dine there, which will be soon so I can taste some of these new offerings!
New Menu Offerings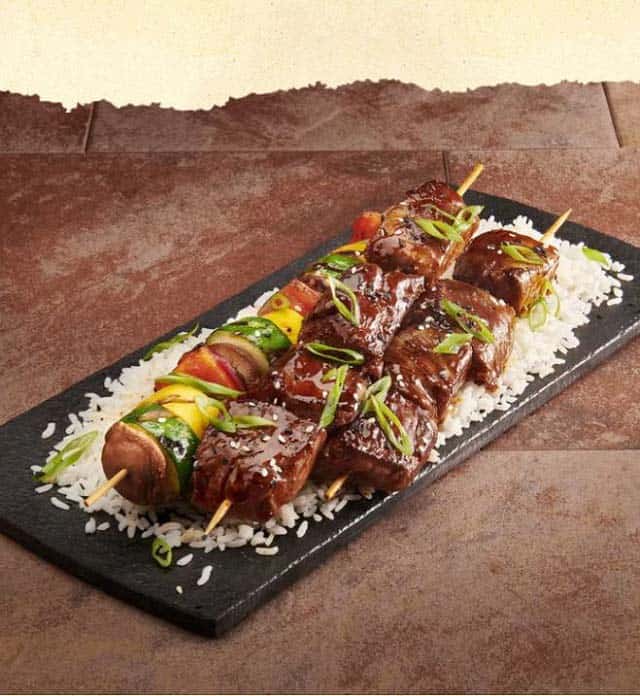 Yak & Yeti is set to offer some new choices this Spring in addition to its already robust menu of offerings. Four new dishes are available on its new "Taste the Riches" menu!
First up are the Kalibi Beed Kabobs. This dish is comprised of marinated grilled beef tenderloin finished with a Korean BBQ glaze. A grilled vegetable skewer and steamed Jasmine rice accompany the beef.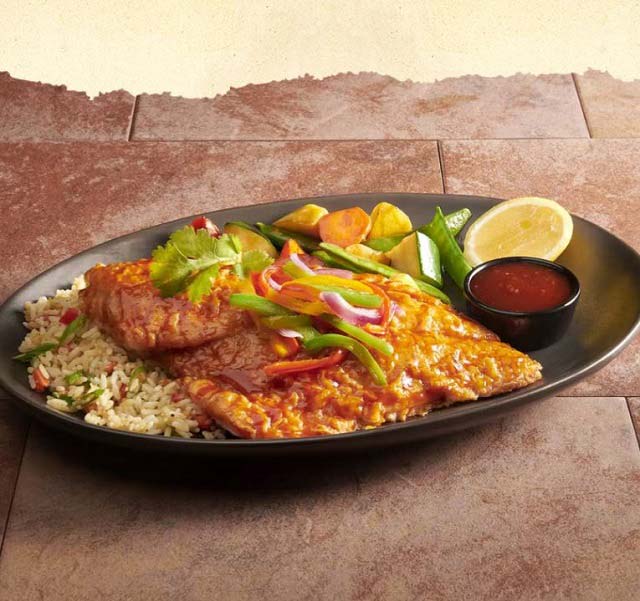 Additionally, a special Asian Snapper is on the menu. This creation is a Chef Jose Vargas recipe.
The fish is finished with a Sticky Gochujang Glaze and Sweet Pepper Relish. It is accompanied by Coconut Ginger Rice and Stir-Fried Vegetables.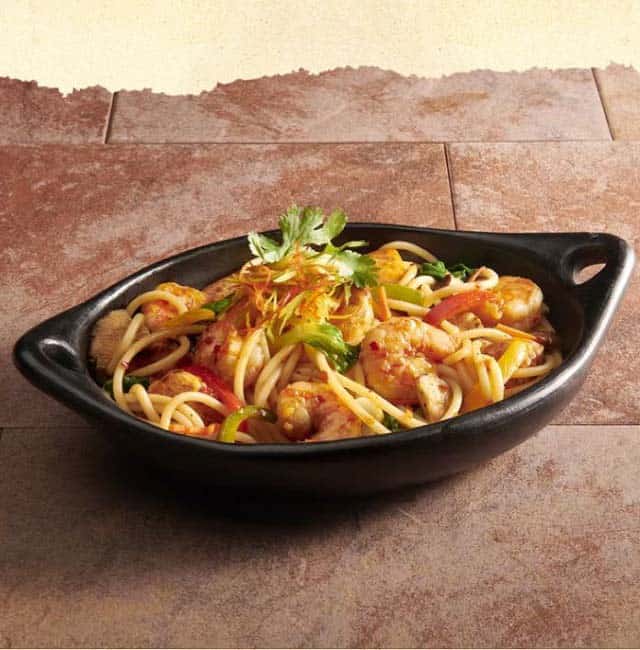 Next up is another Chef Jose Vargas creation. The Szechuan Chicken and Shrimp Noodles sound dreamy.
Stir-fried Chicken & Shrimp are prepared with Peppers, Shiitake Mushrooms, Bok Choy, and Noodles. Everything is tossed in delicious Szechuan sauce.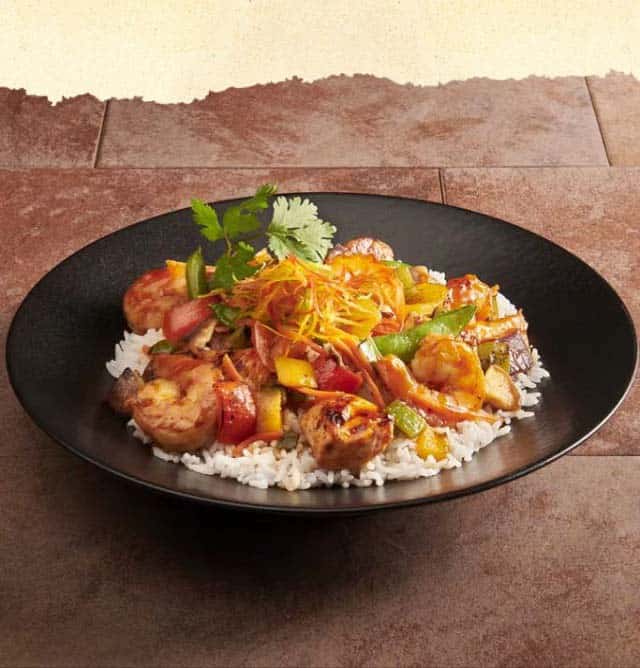 Rounding out the offerings is Sweet Teriyaki Chicken and Shrimp. It is a combination of stir-fried chicken & shrimp bell peppers, sugar snap peas, mushrooms, and onions tossed in sweet teriyaki sauce.
Limited Availability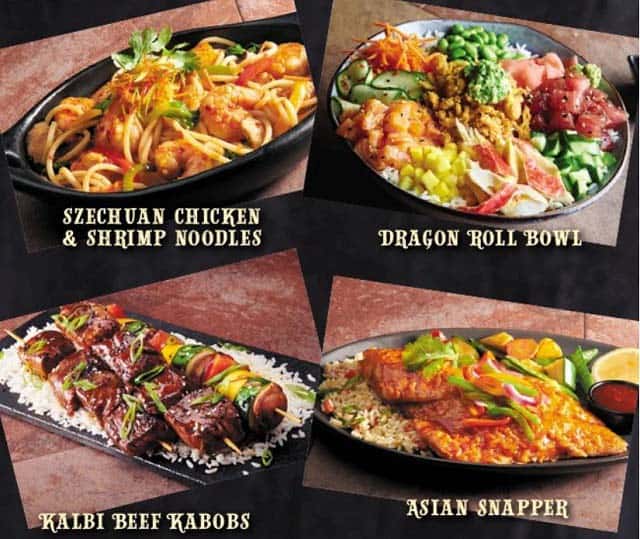 If you want to try these meals, you will need to act quickly. This is a limited-time-only menu according to the website. However, as it stands, there are no dates listed for when these dishes vanish. We will update this post if the dates surface.
The presence of these new items only raises one question. How is one to decide between old favorites and these new dishes?
Are you planning to try these dishes on your next trip to Yak & Yeti, or will you stick with an old favorite? Let us know in the comments or join our friendly crew to continue the conversation on Facebook.
Are you planning a vacation? Reach out to our trusted travel agency sponsor Authorized Disney Vacation Planner
Mouse Class Travel
!