LATEST VIDEOS
Subscribe to my Youtube!
LIVE - Just Mousing Around
LIVE - Just Mousing Around Tonight!
Disney World offers many dining options. Check out this more affordable option, and read if it's worth the trip to Fort Wilderness Resort.
Disney's Fort Wilderness Resort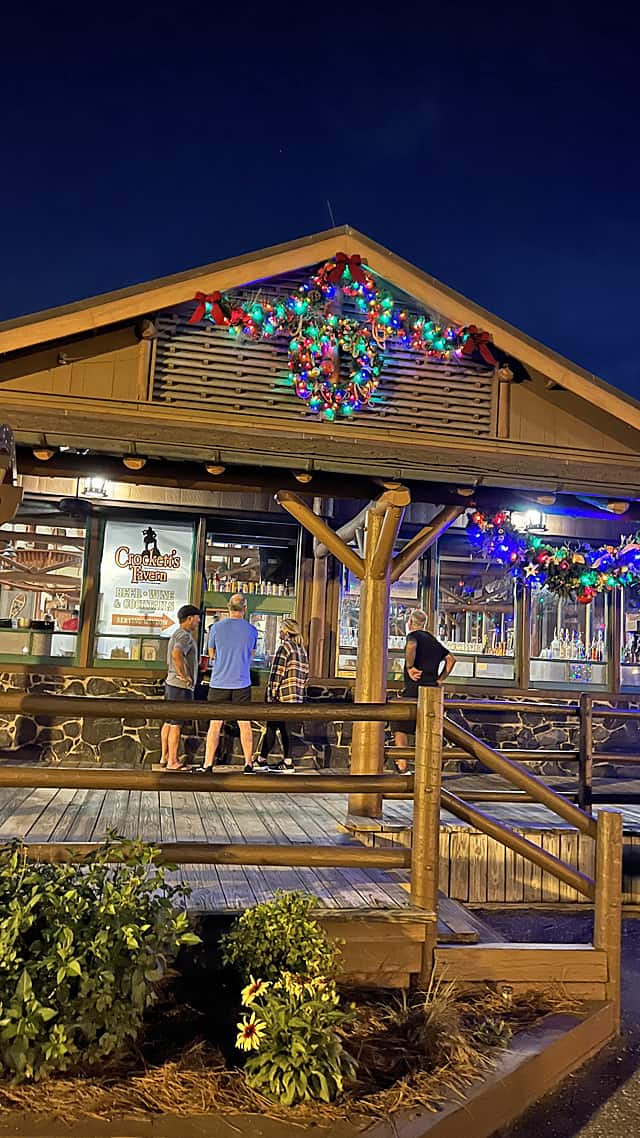 Nestled on 750 acres of forest, Disney's Fort Wilderness Resort and Campground gives guests the rustic feel of the American frontier. You'll see deer, ducks, armadillos, rabbits, and other wildlife roaming the resort which is so cool. Here, choose from traditional camping or renting a cabin.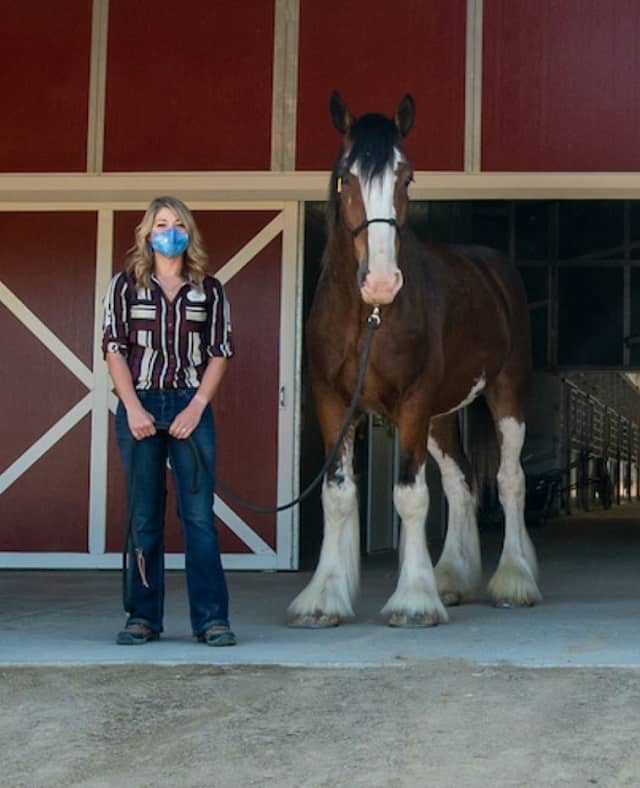 Another fun aspect at this resort is the guests decorating for holidays and renting golf carts. Don't forget to check out the horse ranch here if you have time. Be sure to check out the dining locations too.
Getting to Trail's End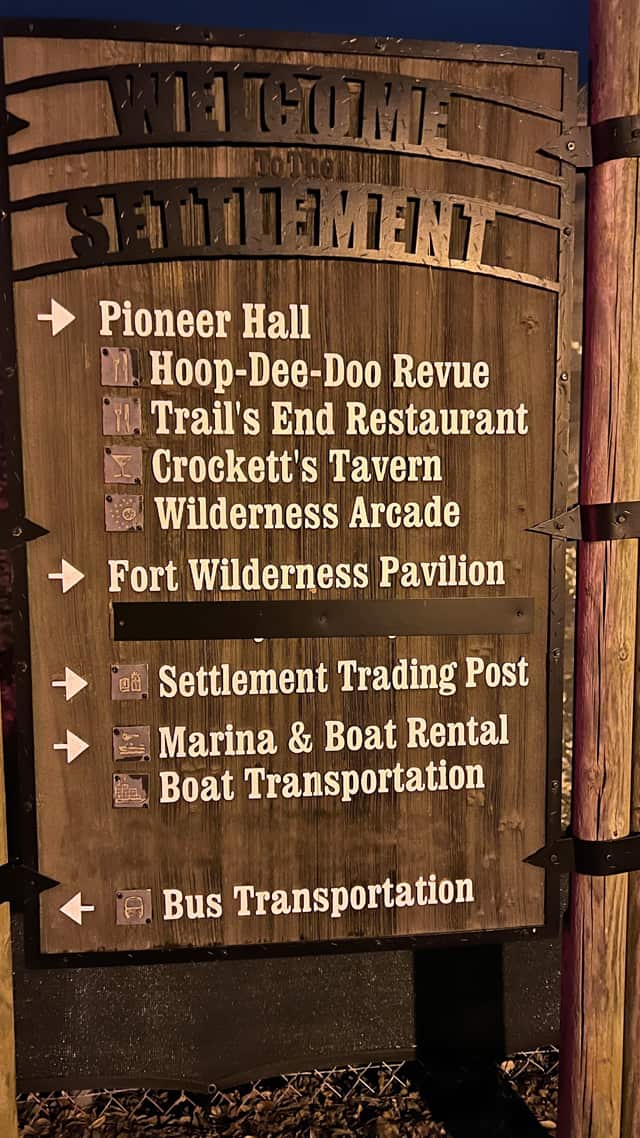 If you're leaving Magic Kingdom, look for the boat launch to Fort Wilderness Resort and Campground. Then, catch the water taxi, and Trail's End Restaurant is very close to the dock.
However, when arriving by car or bus there's an extra step. Park in the Reception Depot parking lot which is located on your right at the front after security. Next, you'll need to take the internal bus at the Outpost Depot to the Settlement Depot where Trail's End Restaurant is located.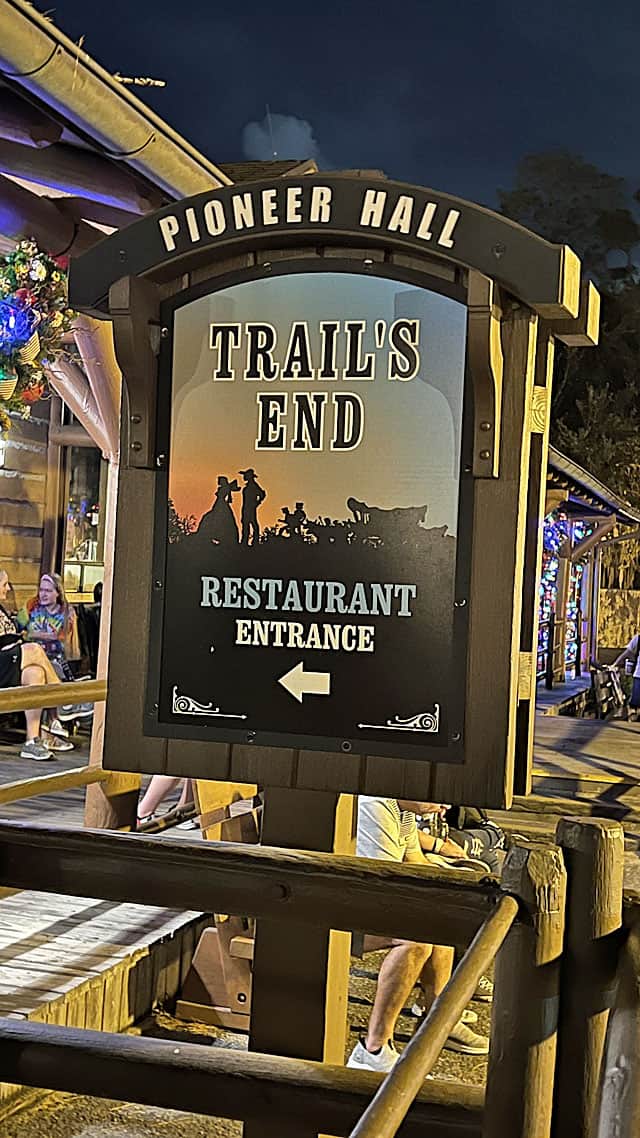 You can take the red or the yellow bus line back and forth between the Outpost Depot and the Settlement Depot, but they do make multiple stops along the way at different camping loops.  Allow extra time for taking the internal bus. We enjoyed sightseeing the resort on our way to dinner.
Trails End Overview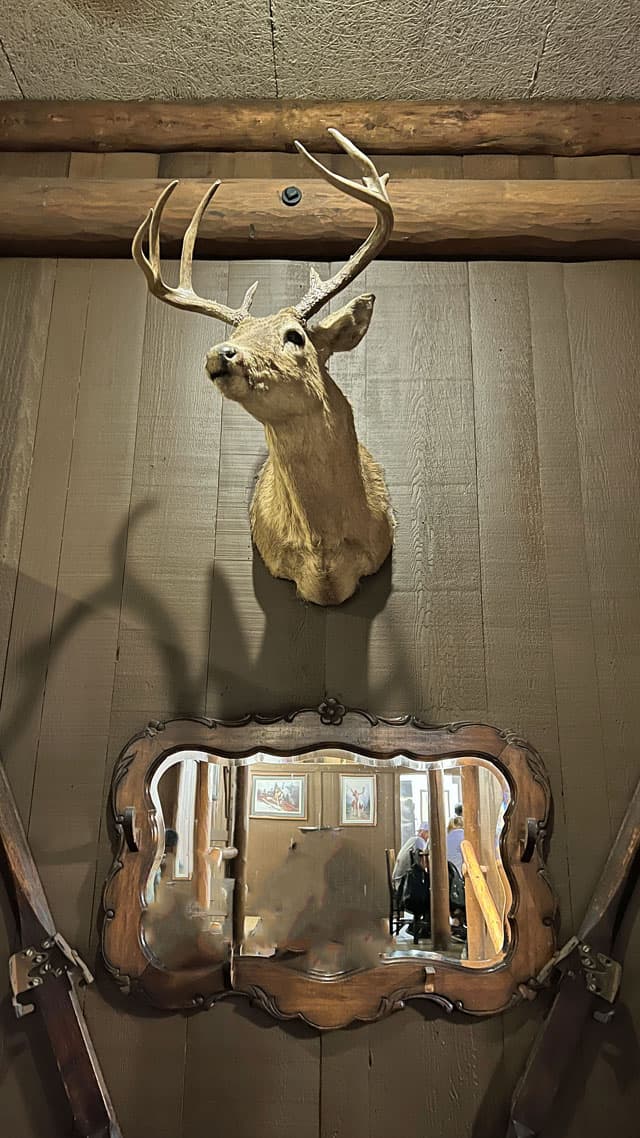 Inside Trail's End, you'll find beamed ceilings, split-log walls, mounted animals and a stove in a rustic, cozy setting. Here, you'll feel like you've been transported back to the frontier days in a country setting.
There are two seating areas. First, the main seating area is located up a set of stairs. This is the largest area where most guests sit.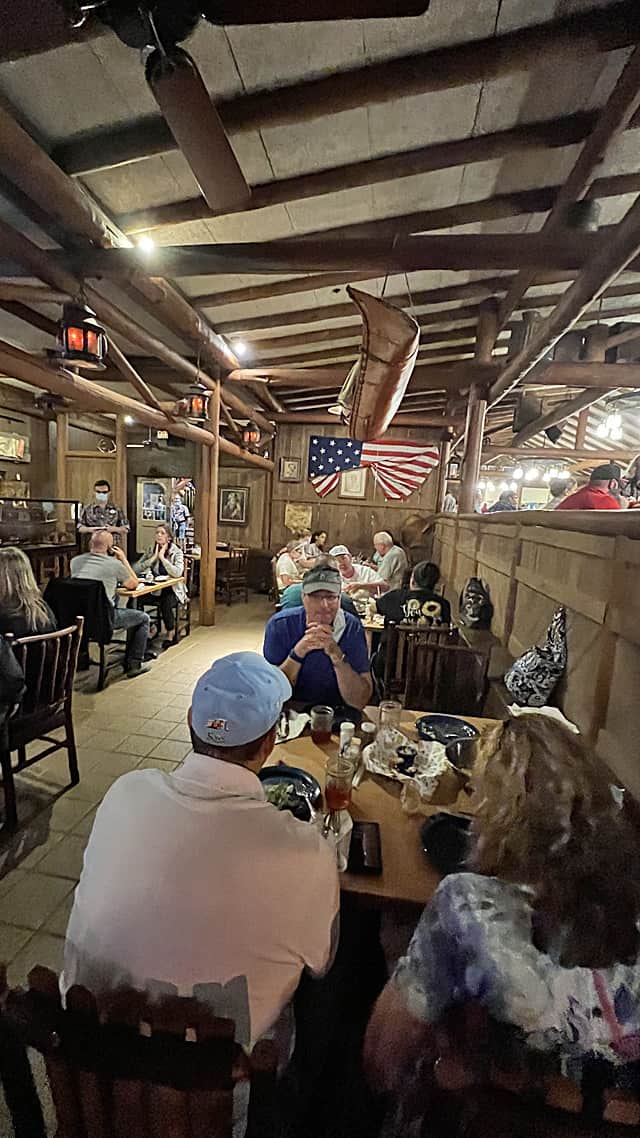 However, there's a second seating area in front of the bar. When walking it, turn right and you'll see it. We sat in the smaller area which was quieter than the main dining area.
Checking In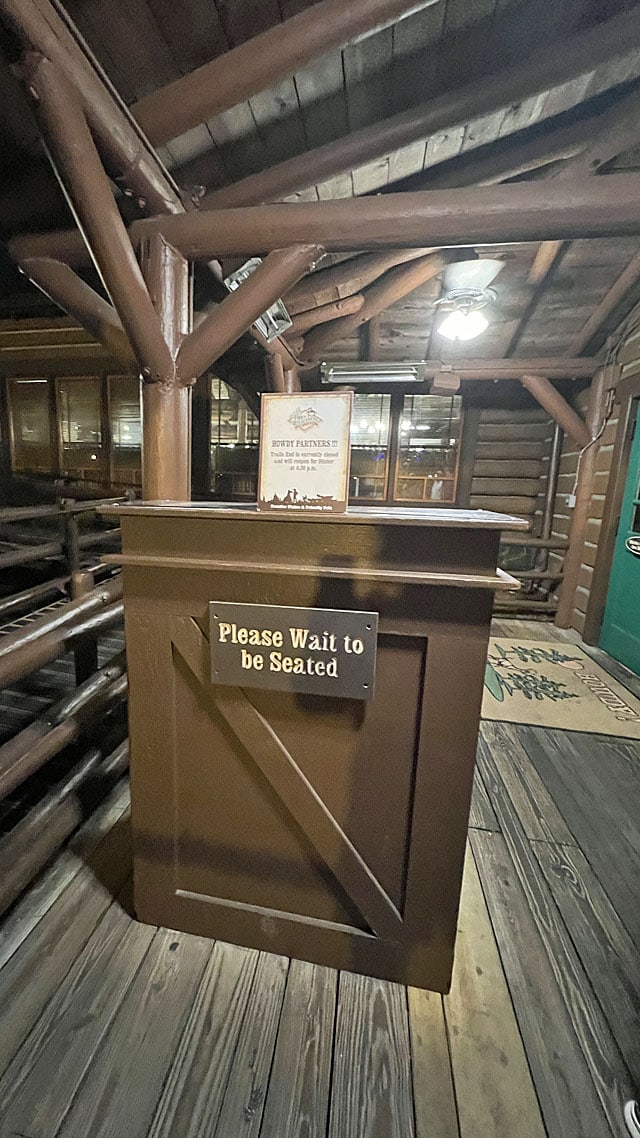 After arriving, I checked in using My Disney Experience on my phone. Then, we waited in the charming area outside. Our visit was during December and there were rustic Christmas decorations everywhere. It took about 15 minutes to be seated.
The Menu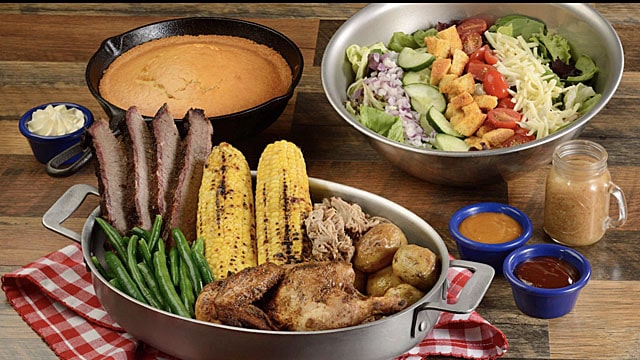 At breakfast, help yourself to a bountiful breakfast featuring Mickey waffles, fresh pastries, smoked brisket and eggs, cheesy potato casserole, and berry-granola yogurt parfait. For adults, breakfast costs $19.99, and for children 3-9 it's $11.00. Prices are before tax and gratuity.
Then, for dinner, enjoy all-you-care-to-enjoy skillets featuring pecan-smoked brisket, smoked chicken, pulled pork, sausage, roasted potatoes, corn-on-the-cob and green beans. For dinner, adults pay $29.99, and children 3-9 it's $17.99, not including tax and gratuity.
Breakfast and dinner are all-you-can-eat!
Bread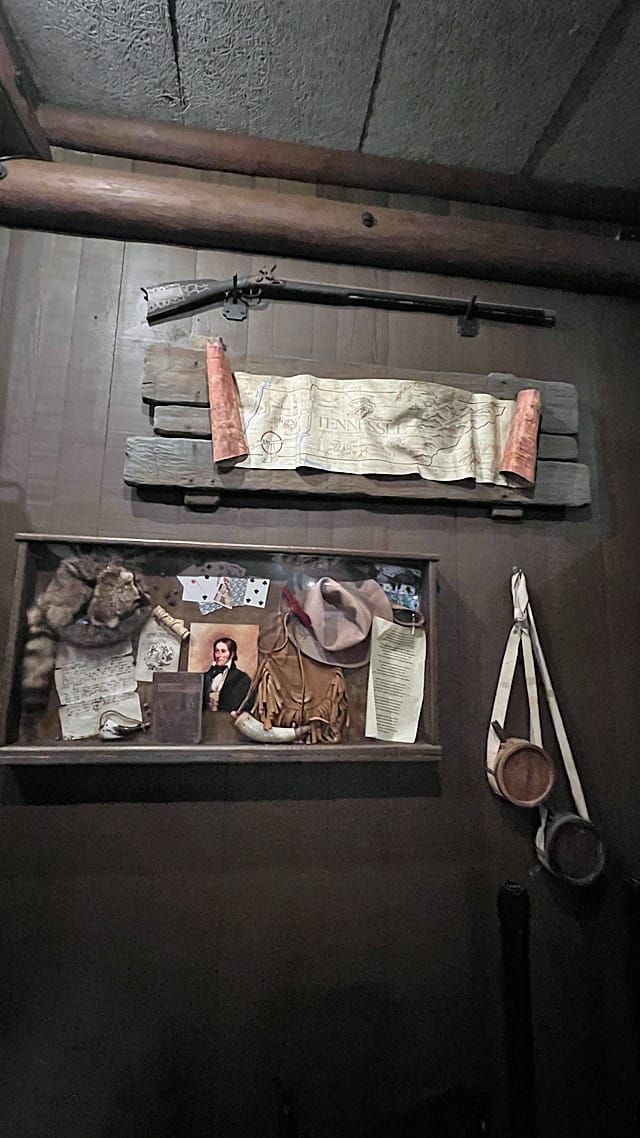 Fitting with the country theming, guests receive cornbread baked right in a skillet. Here, the cornbread is slightly sweet and not dry at all. You can top it off with delicious honey butter. Although it's great, I (Susan) held out asking for seconds to make sure I had room for the next courses.
Salad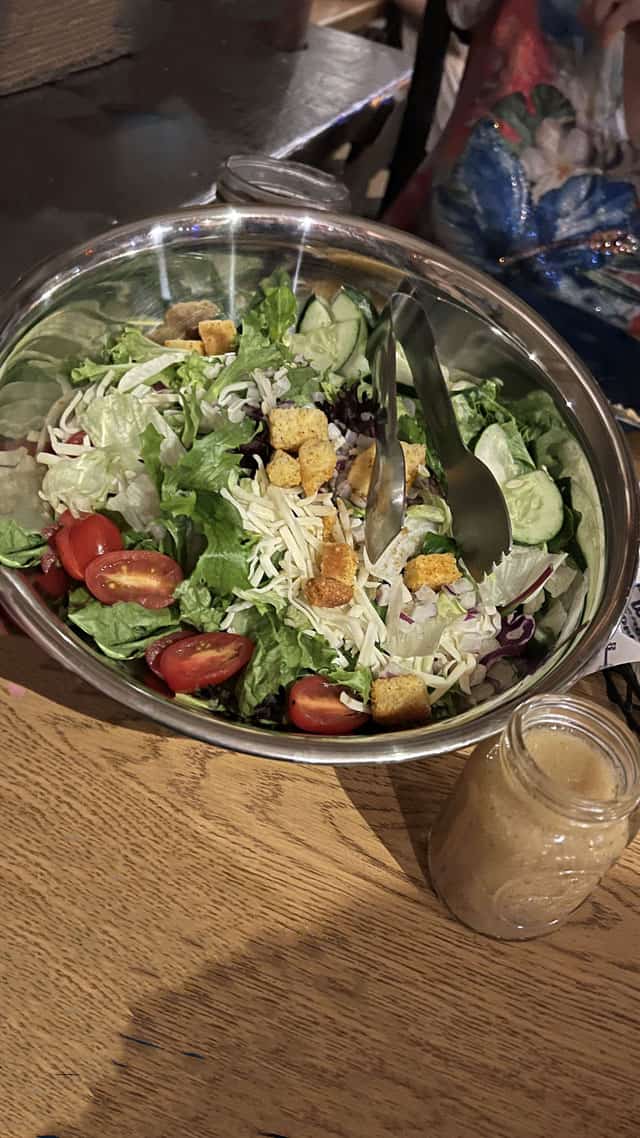 At Trail's End, the salad is pretty basic. It comes mixed greens, grape tomatoes, red onions, cucumbers, white cheddar and cornbread croutons. The deep fried cornbread croutons were a nice touch. And the warm bacon vinaigrette dressing balanced the salad well. It was tart and filled with flavor. All of the salad ingredients were fresh.
Skillets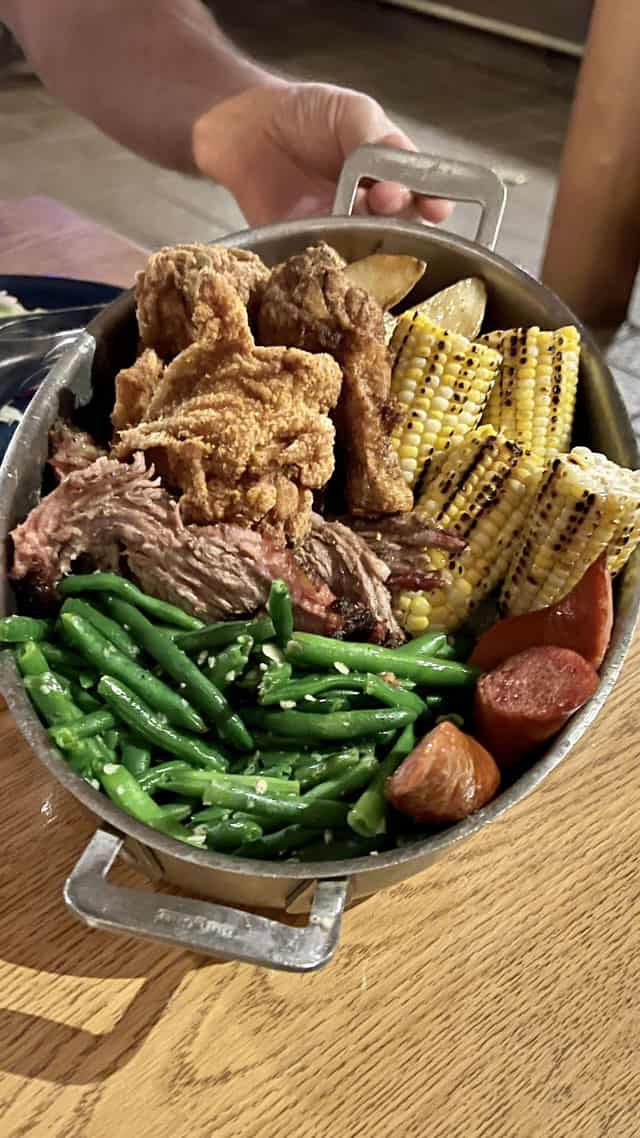 Next comes the main course. Servers bring a large skillet filled with all kinds of delicious meats and vegetables. The table agreed the pecan-smoked brisket was the best! The delicate smoked flavor along with the tenderness of the brisket was some of the best I've tried.
The traditional skillet comes with smoked chicken, but Kenny (KtP) asked for fried chicken instead. The fried chicken was perfectly cooked and had just the right amount of crispiness!
The last meat is pulled pork, and this was also a winner. To accompany the meats, guests receive 2 types of barbeque sauce: chipotle barbecue and Carolina mustard barb. I preferred the chipotle sauce for its unique spices giving it a slight kick.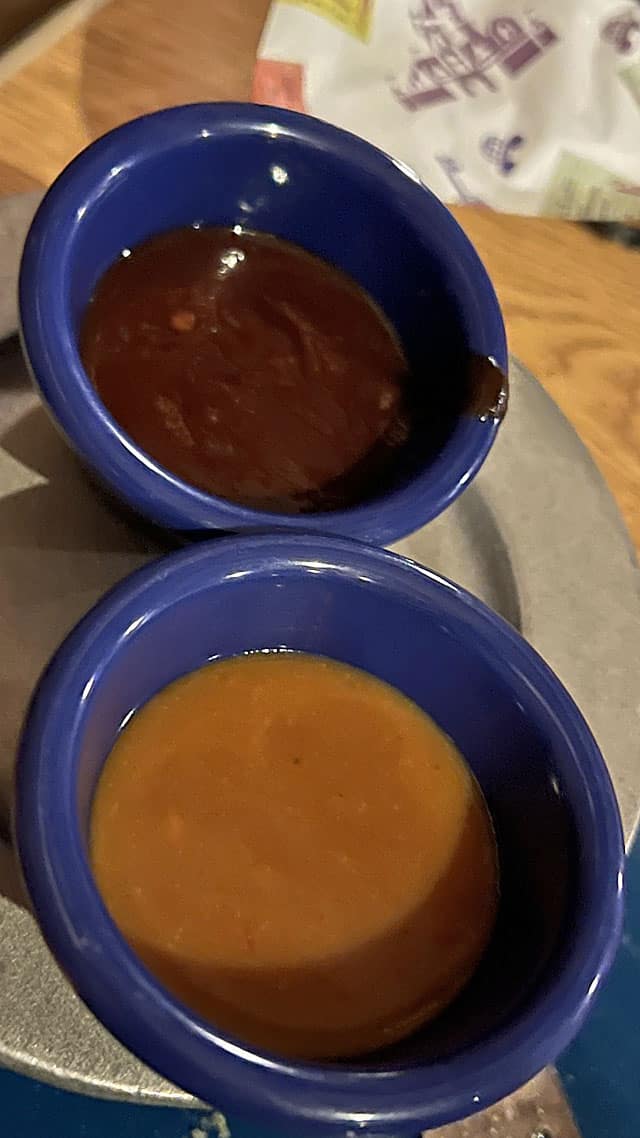 Along with the wonderful meats, guests receive green beans, roasted potatoes, and buttered corn on the cob. The green beans were sautéed in oil and garlic. We all agreed that the garlic really overpowered the green beans.
The buttered corn on the cob was tasty, but pretty standard fare. Last, the roasted potatoes were soft. Adding butter, salt, and pepper to them made them a great side to all of the meats offered.
Dessert Trio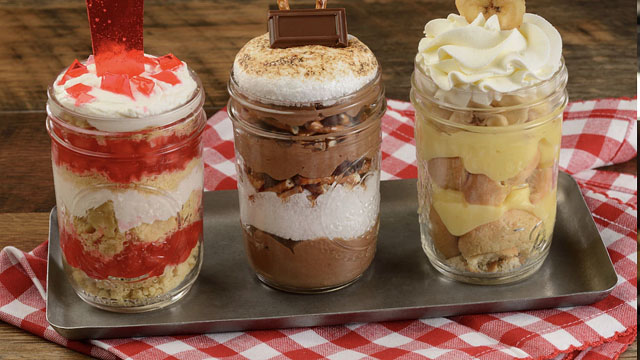 Recently, Trail's End changed its dessert from an enormous brownie sundae with chocolate bacon (served in a large cowboy hat shaped bowl) to a dessert trio. Now, guests enjoy Mason jar desserts of banana pudding, fort chocolate mousse and candied apple pie.
When we visited, they still had the brownie sundae. While it was delicious, the dessert trio sounds even better! Don't forget each course, including dessert, is all-you-can-eat! Be sure to save room to try each one.
Tip: There are also plant-based options for every course upon request.
Beverages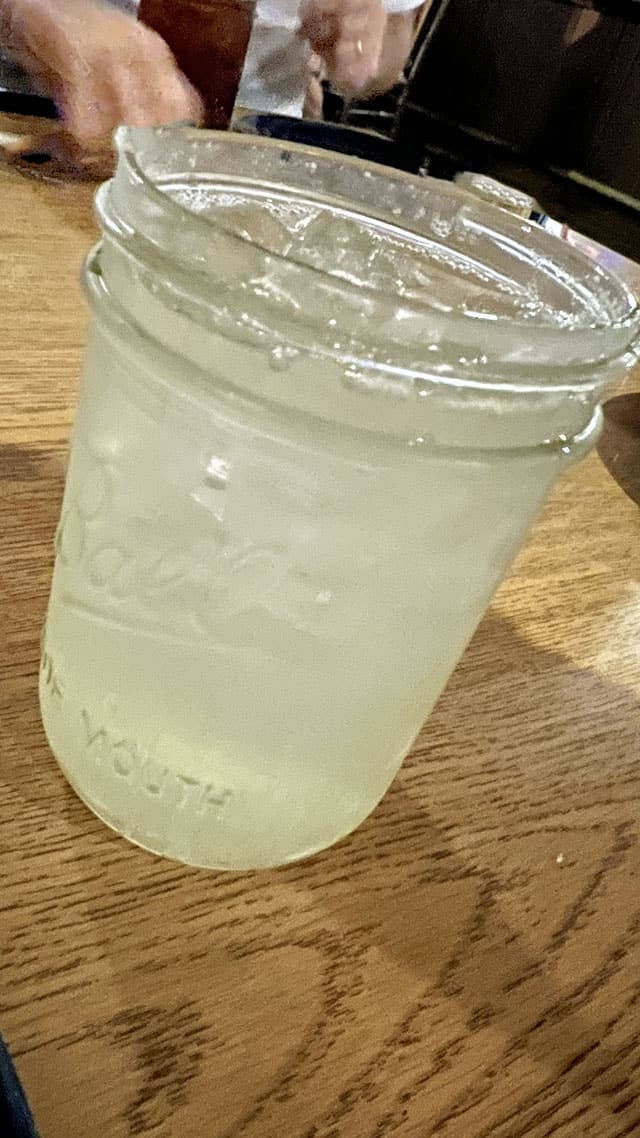 Soft drinks, lemonade, coffee, milk, juice, and tea are included with your meal. Guests 21 and over can order their choice of cocktails for an extra cost.
Final Thoughts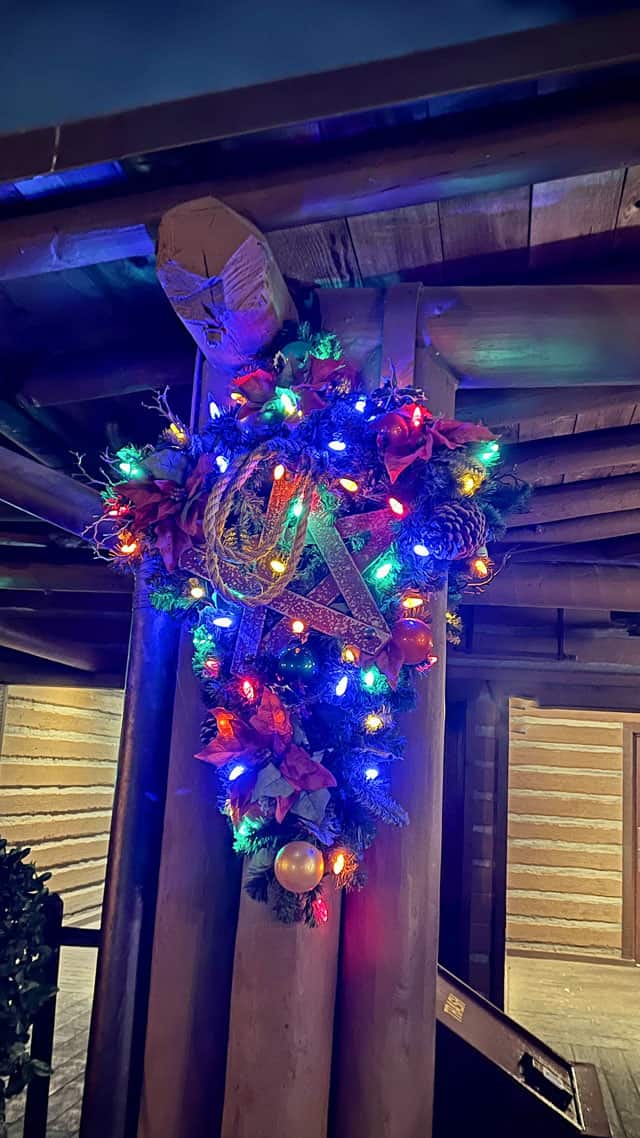 Since we drove to Disney's Fort Wilderness, it took awhile to arrive to Trail's End. Once we got there, it was so worth it! Even though it was December, the weather was very pleasant. Waiting for our table allowed us to explore the outside area nearby.
Also, driving around Wilderness Lodge allowed us to see the fun holiday decorations left by guests. Disney's Fort Wilderness is a huge campsite that looks so fun! There are golf carts everywhere, allowing guests easy access to the entire area.
The food was delicious and plentiful. And the service was top notch. The skillets coming out were perfectly timed without feeling rushed. Would I go back again? Definitely! Trail's End is a Disney hidden gem, and one of the best dining bargains in all of Disney! Next time you visit Disney World, I hope you'll give it a try!
Have you eaten at Trail's End? Or, will you try it on a future trip? Please share your thoughts in the comments below or on our Facebook Page.

Are you planning a vacation? Reach out to our trusted travel agency sponsor Authorized Disney Vacation Planner
Mouse Class Travel
!