LATEST VIDEOS
Subscribe to my Youtube!
LIVE - Just Mousing Around
LIVE - Just Mousing Around Tonight!
We're watching another major storm system move across the country this week. We'll start out hot in Disney World, but when can you expect the rain chances? Get the details on the forecast for this week in Disney World.
Weather Forecast Discussion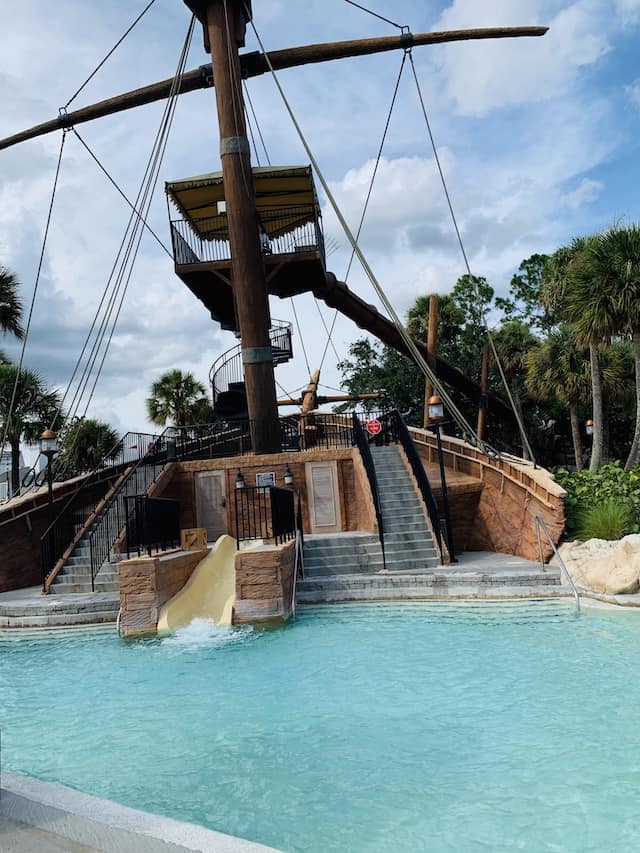 Another major storm system will bring the threat for severe weather to much of the county this week. The threat will begin in the Midwest and Southeast U.S. and then shift to the Mid Atlantic by Thursday. In Florida, we'll begin the week with high pressure in control as temperatures warm to the mid to upper 80's.
As the storm system moves across the country, strong southerly winds will push very warm air northward out ahead of an approaching cold front. By Thursday we should hit 90 degrees in Orlando.
Right now it looks like showers and thunderstorms associated with the front should hold off until late Thursday afternoon and Thursday night. On the surface map below you can see the front approaching Thursday morning.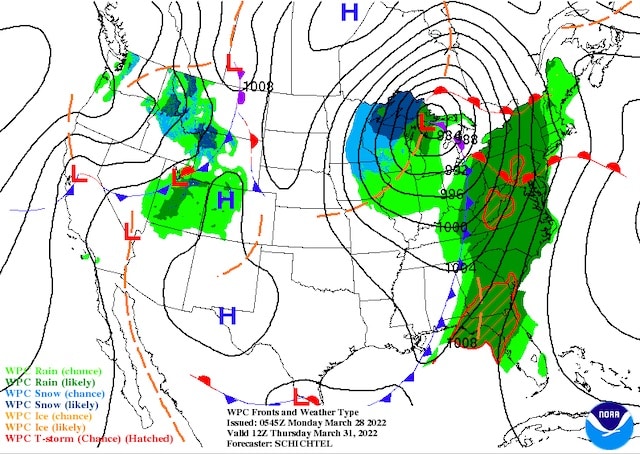 Showers and thunderstorms will continue on Friday as the front stalls over Florida. The stalled front will likely hang around into the weekend.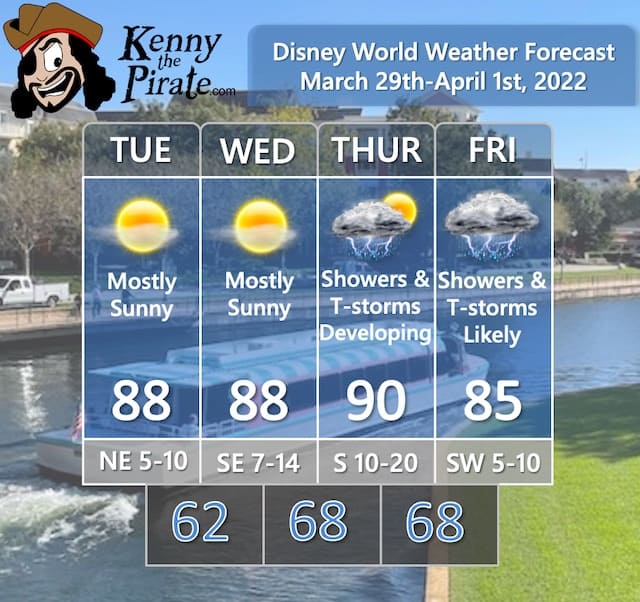 Severe Weather Chances For Florida
First off, the map below shows the outlook for Wednesday with a high probability of severe weather across Louisiana, Mississippi, and Alabama. As of now, it looks like that threat will mainly shift towards the Mid Atlantic and not to Florida on Thursday.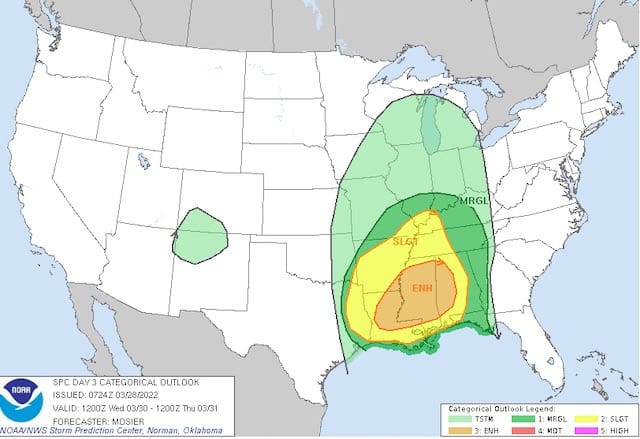 The thunderstorms expected on Thursday and Friday should remain below severe criteria. I will be sure to pass along any necessary changes to that thinking as we move through the week (see Twitter information below).
It looks like the main threat will be heavy downpours with these thunderstorms. Remember that any thunderstorm can produce gusty winds, frequent lightning, and heavy downpours. Follow any warnings and cast member directions to take shelter.
Flight Impacts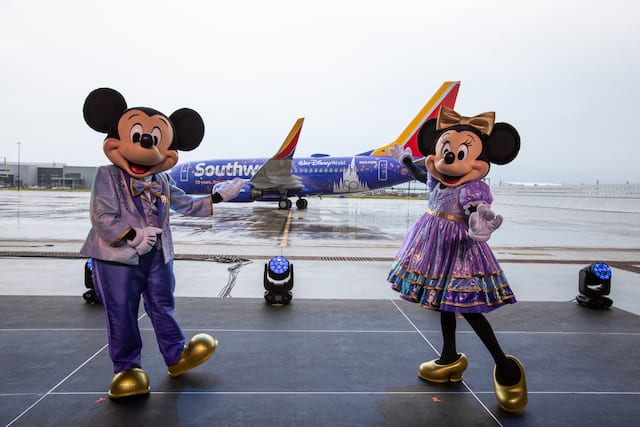 I added this category recently to point out any large-scale impacts on flights getting to and from Orlando. The struggles and impacts on the airline industry in the wake of the pandemic that led to flight cancellations have been well-documented. I'm focusing on the weather impacts.
I am expecting this storm system to cause flight disruptions this week. On Tuesday, delays are possible in the Midwest. On Wednesday, delays are again possible in the Midwest with additional delays in the Lower Mississippi Valley due to severe weather. The flight delays then shift to the East Coast for Thursday.
In terms of local Orlando-area airports, expect some delays for Thursday night and Friday with numerous showers and thunderstorms. Again, I'll be keeping an eye on this as we move through the week and I will pass along any updates on Twitter.
A Look Ahead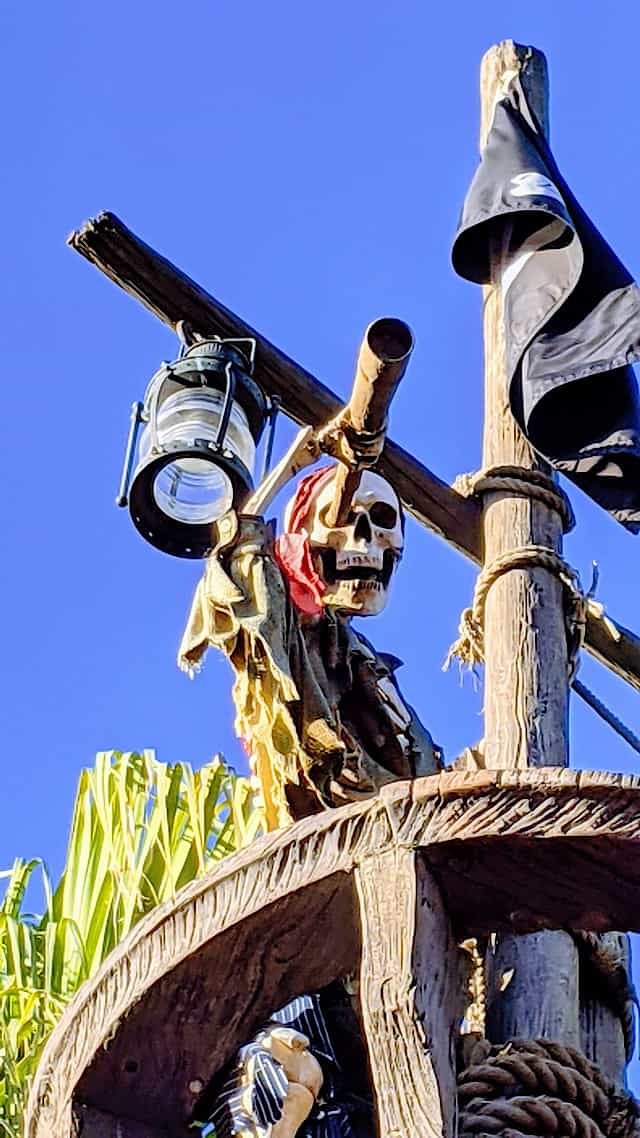 An early look at the weekend shows the stalled frontal boundary meandering just north of the Orlando area. This will keep things unsettled through the weekend as an area of low pressure is expected to develop along the front.
I (Joe) will be updating these forecasts twice a week. During any severe weather I will pass along any warnings for the Orlando area on my Twitter feed here. I'll have an update on the late-week showers and thunderstorms as well as any flight problems.
Are you headed to Disney World this week? How are you planning to navigate the Spring Break crowds, heat, and rain chances? Let us know in the comments below or on Facebook!

Are you planning a vacation? Reach out to our trusted travel agency sponsor Authorized Disney Vacation Planner
Mouse Class Travel
!