A brand new hands-on activity based on the new Disney Junior show, Alice's Wonderland Bakery, has made its debut. Read on to learn more about this sweet event and how kids can participate.
Alice's Wonderland Bakery Unbirthday Party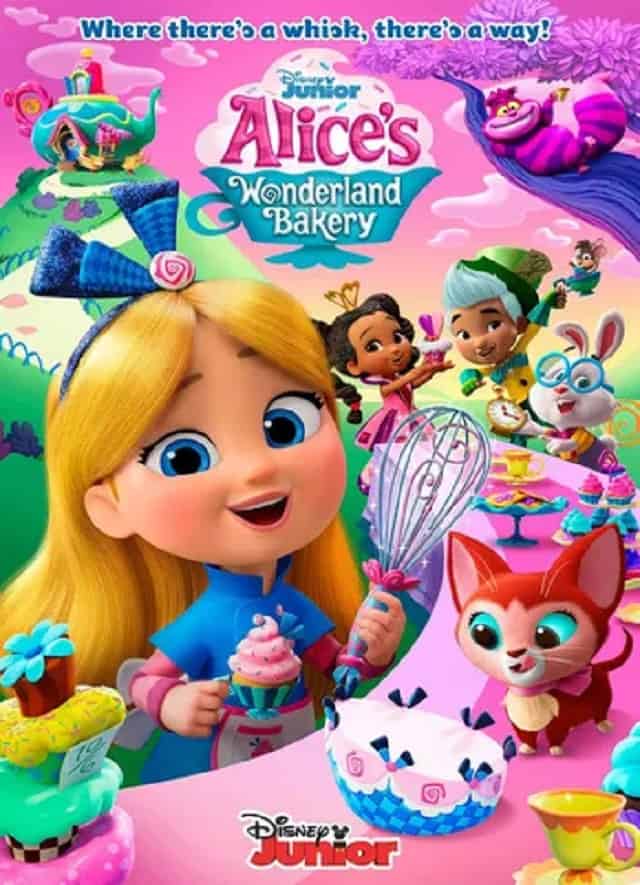 In February of this year, Disney Junior debuted Alice's Wonderland Bakery. The series revolves around Alice, the great-granddaughter of the original Alice, who is a young baker working at the Wonderland Bakery. Alice explores the kingdom on various culinary adventures with many of her friends.
Kids ages 3 to 11 are invited to step into Alice's bakery to create Wonderland magic with special visits from guest chefs in a deliciously fun, hands-on cupcake decorating class.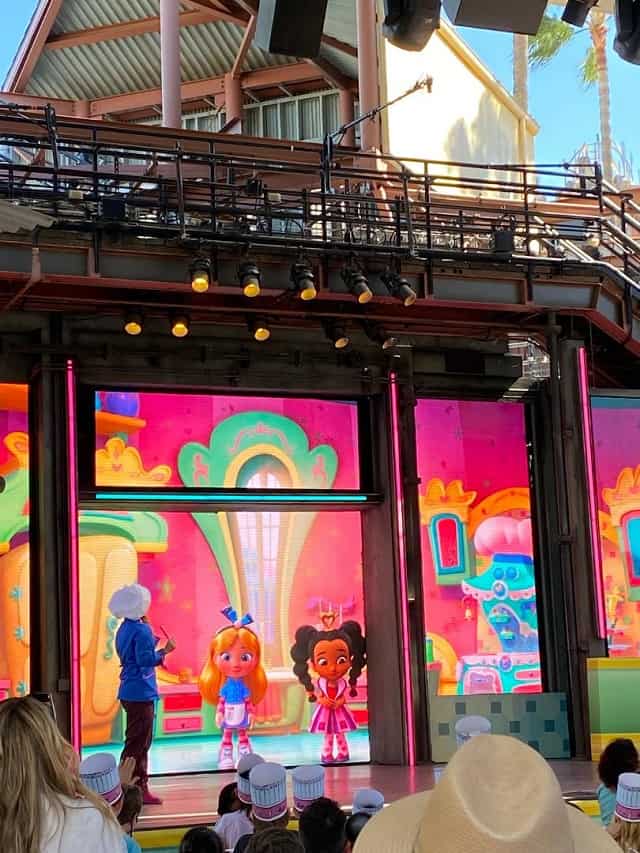 During the event, live host Rolly Pin and two animated characters from the series, Alice and Princess Rosa, invite the kids to practice their cupcake decorating skills.
At the beginning of the show, each child is gifted a paper chef hat which they wear while decorating a cupcake with pink and blue icing and magical sprinkles. Each kit is presented in a resealable container.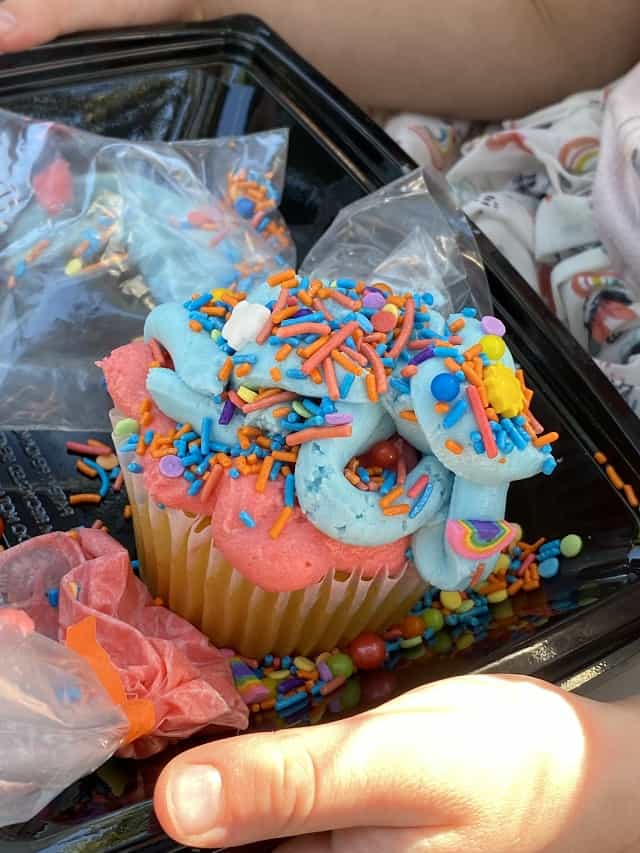 Towards the end of the 10 minute show, Minnie Mouse arrives on stage and waves to the Junior Chefs after they have completed decorating their cupcake. Rolly Pin invites Minnie Mouse to wave to the Junior Chefs as friends and family take pictures from the audience.
How To Sign Up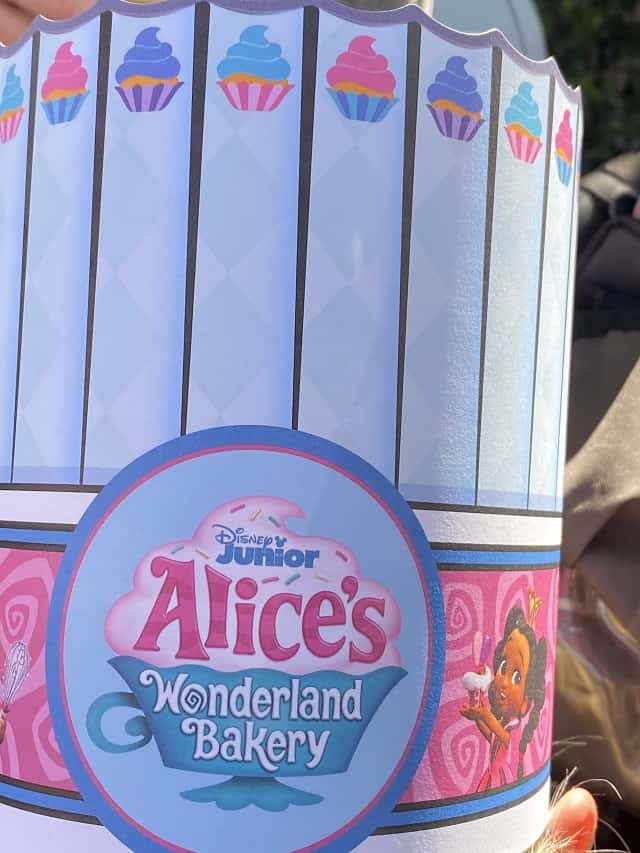 The activity takes place at the Hollywood Backlot Stage which is directly across the way from the Monsters, Inc. Mike & Sulley to the Rescue! attraction.
Space is limited for Alice's Wonderland Bakery Unbirthday Party. Participants may begin to sign up 45 minutes before each show time. There are two to three shows each day. Guests can visit the Disneyland Resort app for show times.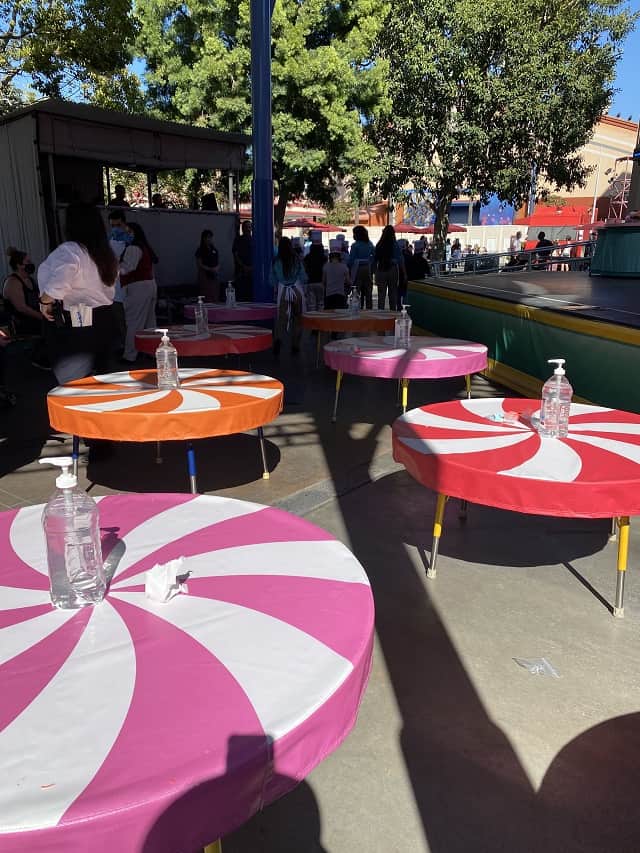 I would highly recommend arriving at least half an hour before sign ups even begin as this activity has quickly become quite popular. In fact, by the time I had arrived to sign up my youngest daughter, all spaces had been filled.
I also spoke with a parent who informed me that this was their second attempt of the day trying to sign their daughter up for the activity. Luckily, they were able to make it into the last activity of the day.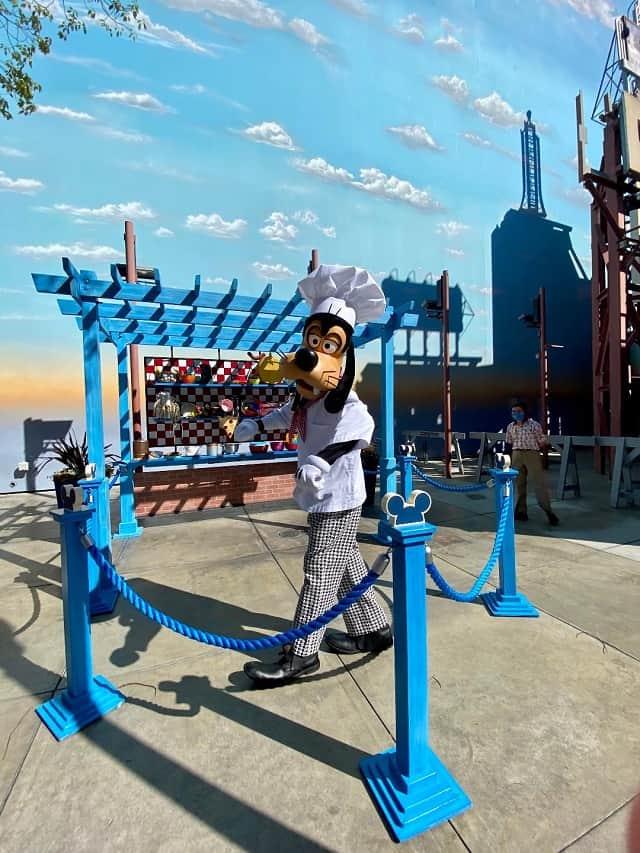 Lastly, just around the corner by the Hyperion Theater marquee, guests can find Chef Goofy in front of a festive culinary background. I witnessed many kids from the show taking pictures with Goofy as they wore their chef hats and held their cupcake creations. It made a very cute photo op.
"Alice's Wonderland Bakery Unbirthday Party," takes place from March 4 through April 26, 2022.
Would your child enjoy participating in "Alice's Wonderland Bakery Unbirthday Party?" Let us know in the comments on Facebook and in our Facebook group.