The Disney Imagineering project is getting ready for the next phase in the construction of the upcoming TRON Lightcycle Run attraction!
Tron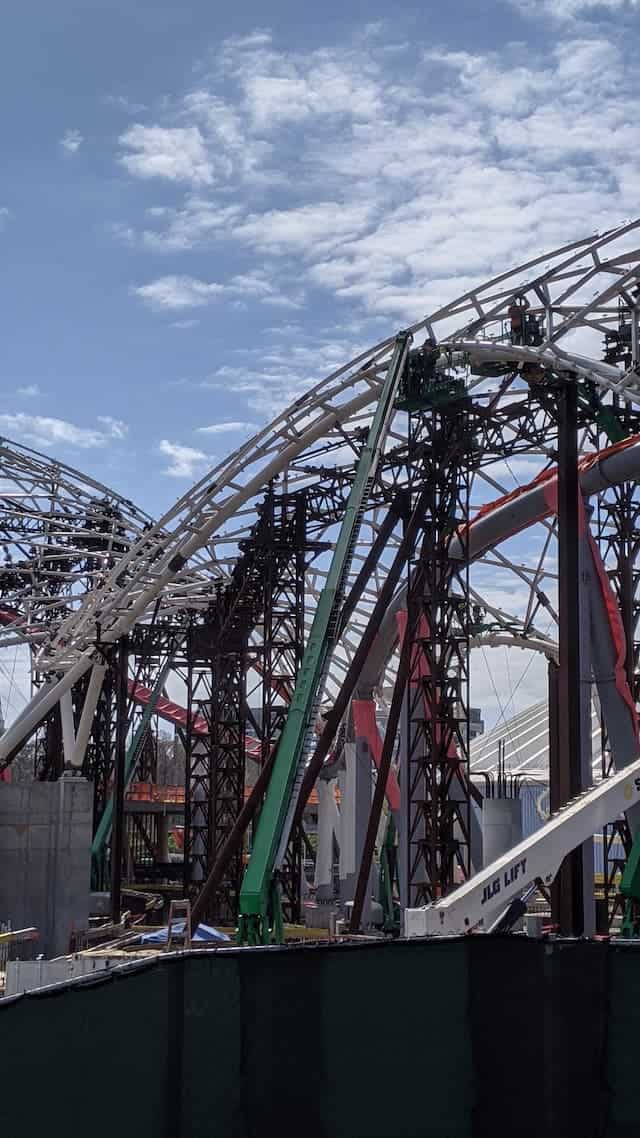 Tron Lightcycle Power Run roller coaster was first introduced to guests at Shanghai Disneyland Resorts. In this thrilling attraction, riders hop aboard motorcycle style ride vehicles as they speed through the dark ride. It is all the more thrilling because it is one of the fastest indoor coasters in the history of Disney's parks.
The attraction is based on Disney's 1982 film TRON. The movie has the distinction of being the first film to combine live-action sequences with computer-generated and animated elements. Check out a recent construction update video HERE.
Opening Timeline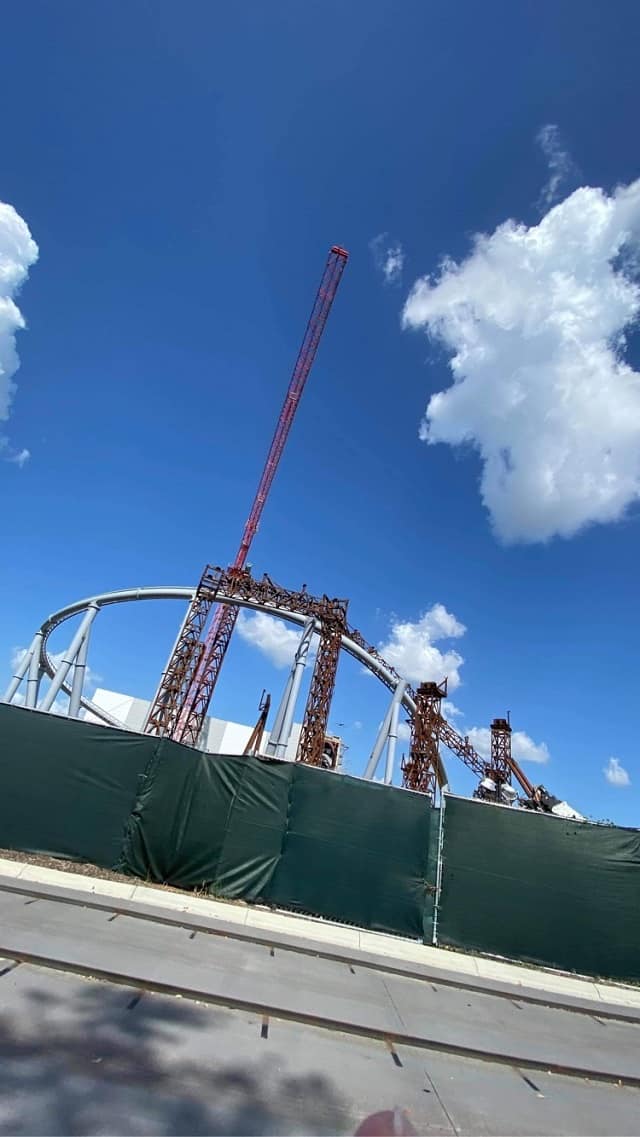 Originally announced in 2017, we were all hoping to ride TRON before the 50th anniversary of Disney World. Unfortunately, it likely won't open until later into 2022 or even 2023. Disney has remained relatively quiet on the progress.
Latest Progress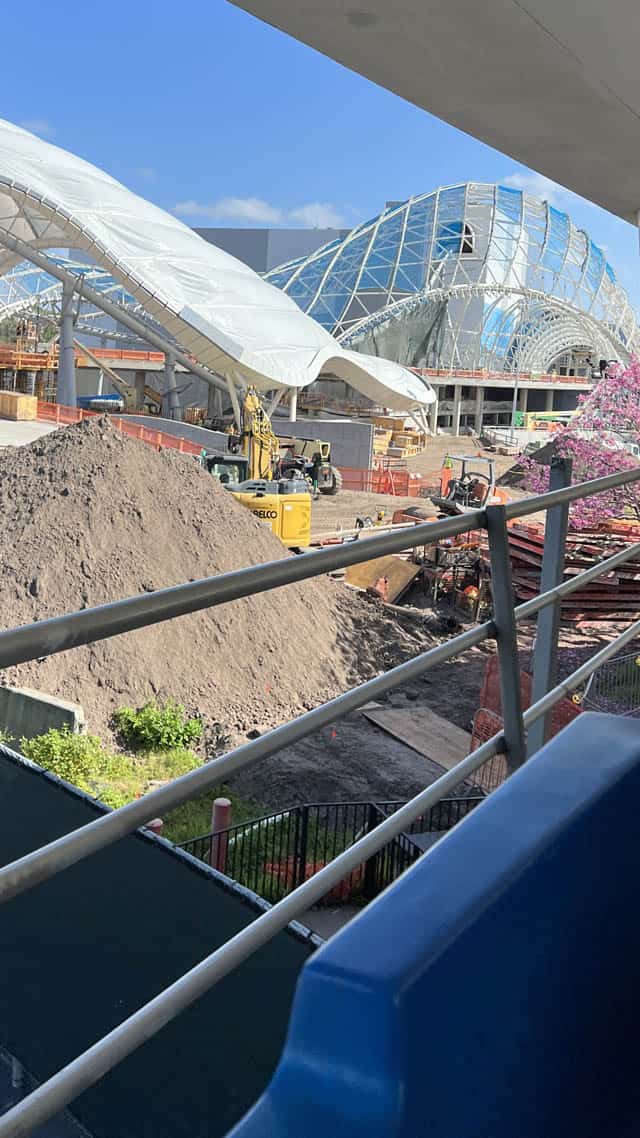 Disney begins a "push/pull" phase of construction soon. During this process, sections of the seven-vehicle train are slowly moved through the entire ride track. Once the track is completely ready, trains will begin launch tests at incremental speeds, with the team eventually working their way up to full-speed launches.
All of this progress will be visible to guests in Tomorrowland at Magic Kingdom Park as trains make their way out of the launch zone and underneath the attraction's huge canopy. This is so cool! (Picture above shows canopy as of March 2022.)
Check out this new video for a behind-the-scenes look from Executive Ride Engineer, Jerold Kaplan, as the team prepares for this important milestone.
I (Susan) love seeing this Tron Progress. What about you?
What do you think of the construction progress so far? When do you think Tron will open? Please join the conversation in the comments below and on Facebook.
Source: Disney Parks Blog