Low pressure brought showers to the Orlando area on Monday. Get the details on when conditions will improve and when the next chance for rain will be.
Weather Forecast Discussion
Low pressure that brought showers to the Orlando area on Monday will slowly pull away from the Florida peninsula on Tuesday. Clouds will be decreasing as the day wears on leading to comfortable conditions.
High pressure will take control of the weather for the rest of the week. Onshore flow will develop around the high bringing moisture in from the Atlantic Ocean. Shower activity, however, should remain confined to the coastal areas. As a result, I kept the forecast dry for Orlando. Overall, it looks like a good week to be in the theme parks.
Official KtP Weather Forecast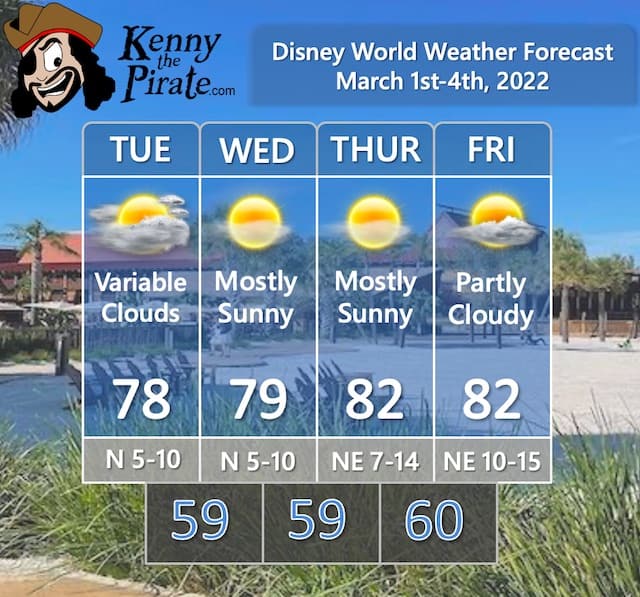 Severe Weather Chances For Florida
No severe weather is expected with dry weather forecast through this week. If we get some shower/thunderstorm activity this weekend (more on that below), those thundershowers are not expected to be severe.
Flight Impacts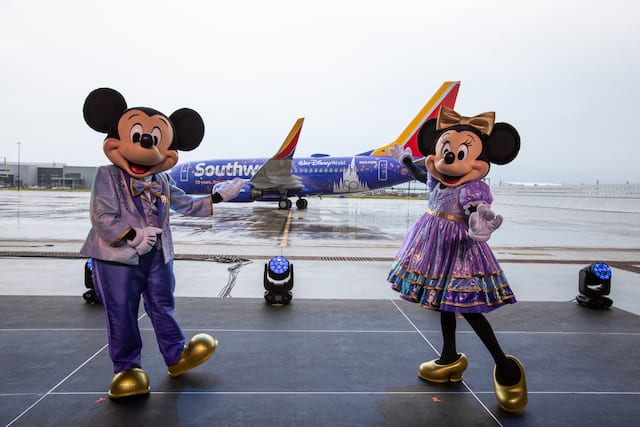 I added this category recently to point out any large-scale impacts on flights getting to and from Orlando. The struggles and impacts on the airline industry in the wake of the pandemic that led to flight cancellations have been well-documented. I'm focusing on the weather impacts.
This week will be quiet for the most part in terms of flight delays. Some delays are possible as a storm system moves from the Rockies to the Upper Midwest on Wednesday and Thursday. The flight delay threat will shift to the Great Lakes, Ohio Valley, and Northeast this weekend. More on the weekend forecast below.
A Look Ahead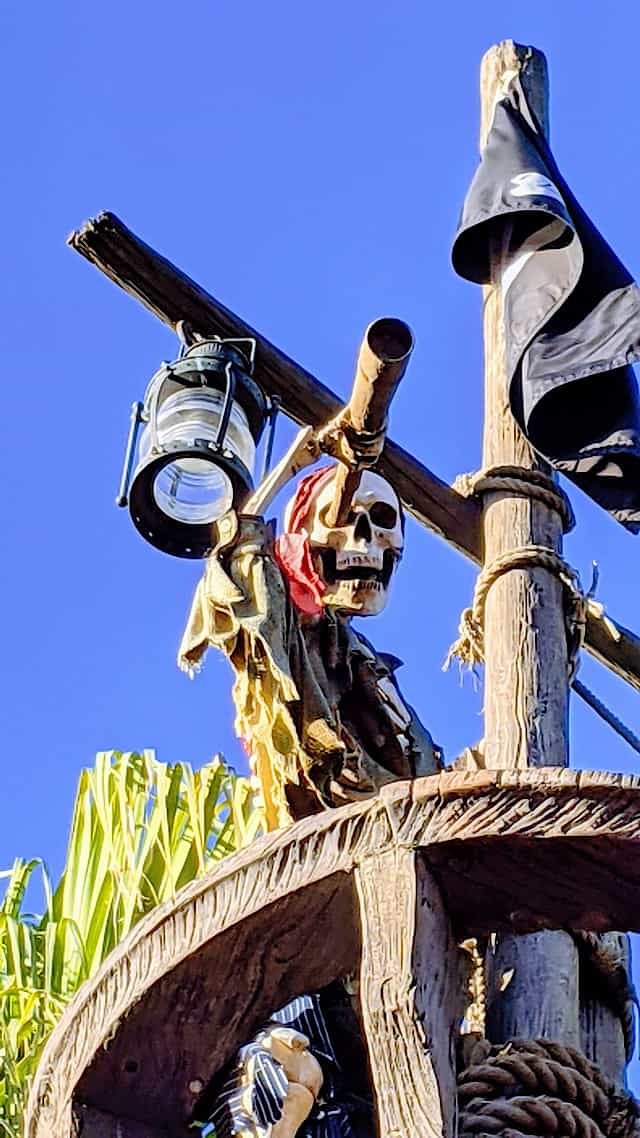 An early look at the weekend shows low pressure moving from the Upper Midwest into the Great Lakes region. You can see the expected surface map for Saturday morning below.
Across Florida, High pressure remains in control for the weekend and temperatures should head to the upper 80's again. Onshore flow will bring the chance of isolated showers or thunderstorms.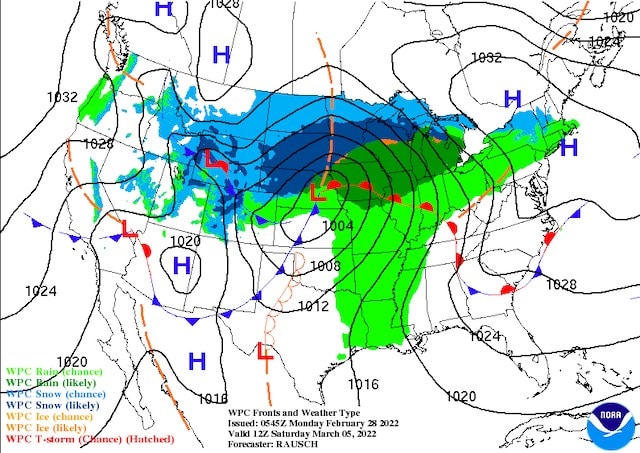 Are you headed to Disney World this week? Are you happy about the quiet weather? Let us know in the comments below or on Facebook!