If you're lucky enough to live in these new houses, you can live out your wildest fantasies of living at Disney. Disney is developing new communities across America and getting their feet wet in the housing market.
Storyliving Communities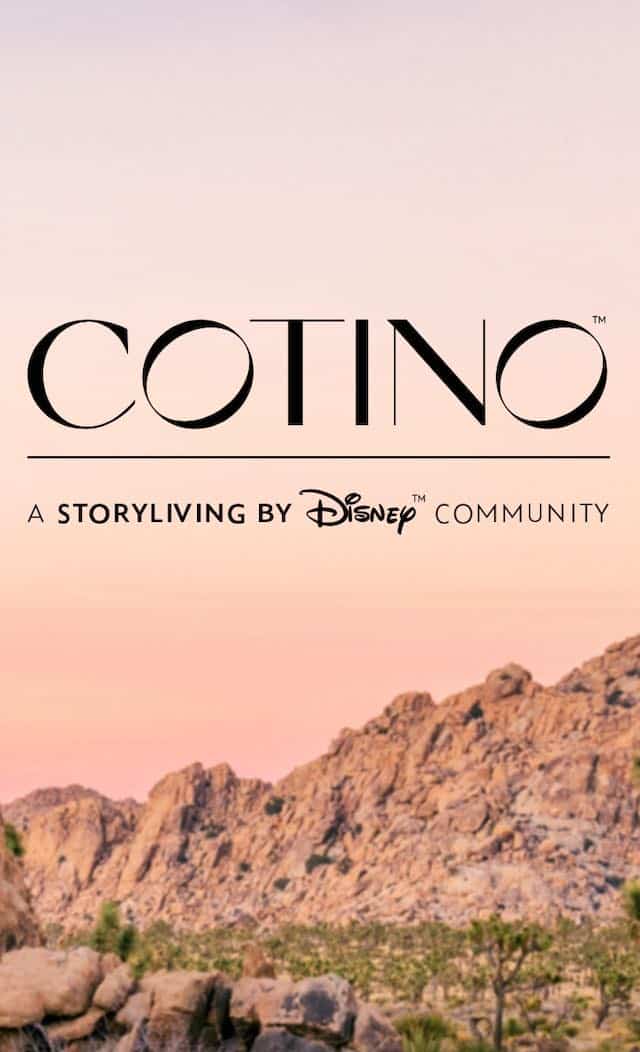 Have you ever left Disney World (or Disneyland) at the end of the day and just wished you could live there? Wouldn't it be great to live in the Disney bubble and never leave?
If so, you will be happy to read what we are sharing today! Disney is testing a new community type in California that does just that! Called "Storyliving by Disney", this community is ran by the same division that oversees the theme parks and cruise line. It includes 1,900 houses and is located just outside Palm Springs, California in a place called Rancho Mirage. Disney promises more communities to come!
"There is incredible demand for all things Disney. Our fans continue to look for new ways to engage with us, to keep Disney as part of their lives," says Josh D'Amaro, chairman of Disney parks, experiences and products. At the branded communities, he adds, "you can be part of Disney all of the time."
If you want to learn a bit more, check out the video above featuring Josh D'Amaro and Imagineers explaining this new venture.
What do Storyline Communities include?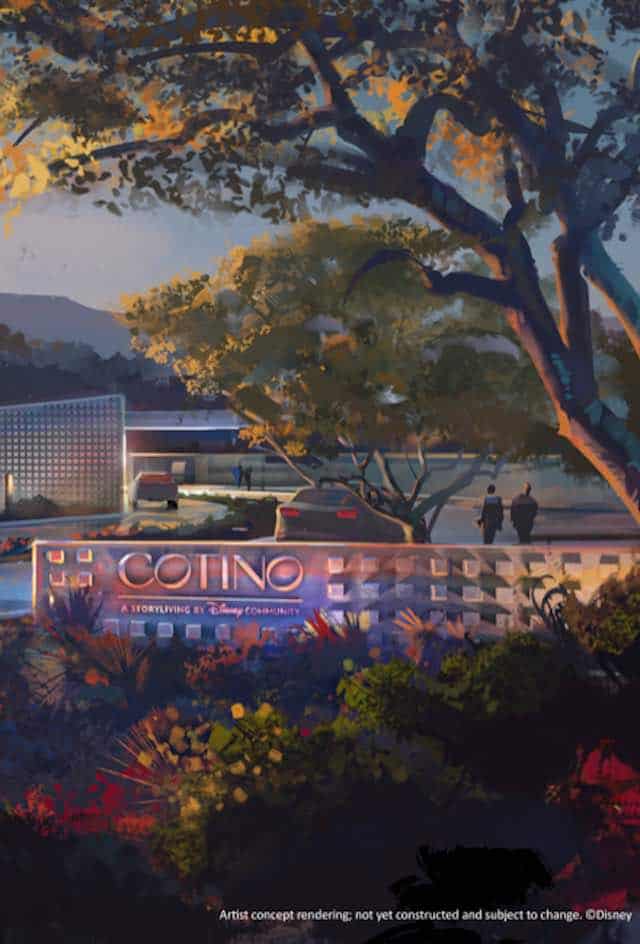 By looking around on the website, the focus relies heavily on putting the residents right into the Disney story. It will include the history, culture, food, and experiences of whatever community Disney built.
"Every single element of these communities will be steeped in a story," D'Amaro notes. The residents, he says, will be active participants in the stories.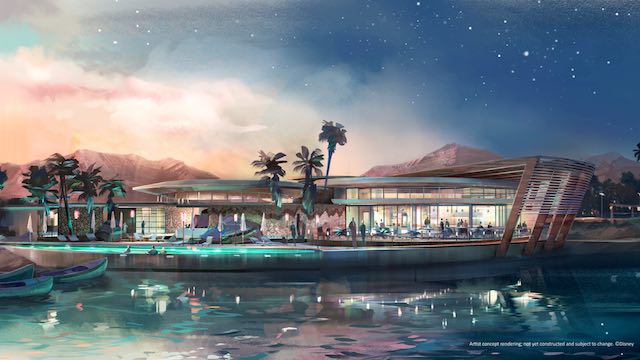 According to the website, Palm Springs was one of Walt Disney's personal retreats. He was said to call it his "laughing place". The concept art and details kind of remind me of Walt's original vision of Epcot – to be a prototype community of tomorrow. Disney is finally bringing Walt's Epcot plans to life in these communities.
The community offers a range of home types to choose from, including condominiums and single-family homes. In addition to the residential component, the Cotino community has zoning approvals for the development of a hotel and a range of shopping, dining and entertainment offerings. Experiences, events, and more will be at the heart of this community.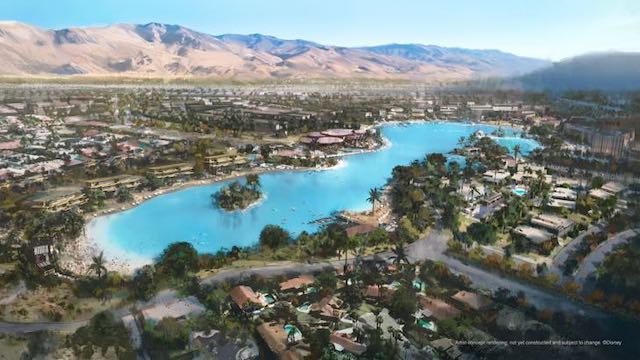 It is anchored by an approximate 24-acre grand oasis featuring the clearest turquoise waters with Crystal Lagoons® technology and a promenade area offering vistas of the oasis and the Santa Ana mountain range in the distance.
Additionally, a portion of the oasis will include a professionally managed beach park with recreational water activities that can be accessed by the public through the purchase of a day pass.
More to come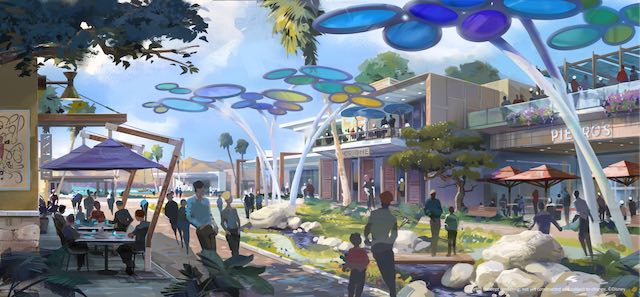 Currently there is only the one community it Palm Springs. Fortunately, they are exploring more places across the U.S. to create new communities! D'Amaro stated in the video above that Disney will be at the heart of each community, but each will be different in that it focuses on the local landscape, culture, and history.
He also shares that more information will come in the weeks, months, and years ahead. While we don't have any timeline or pricing details just yet, you can be sure that these communities will be marked with the costly Disney price tag. I am getting some Golden Oak vibes but even more Disney-fied.
Are you intrigued by these new communities? What do you think of Storyliving by Disney based off what we shared so far? Join the conversation in the comments below and on Facebook.
Source: USA Today, Storyliving by Disney