Freeze Warnings to flip-flops! It was downright cold in Disney World this past weekend but good news is on the way in the forecast for this week.
Weather Forecast Discussion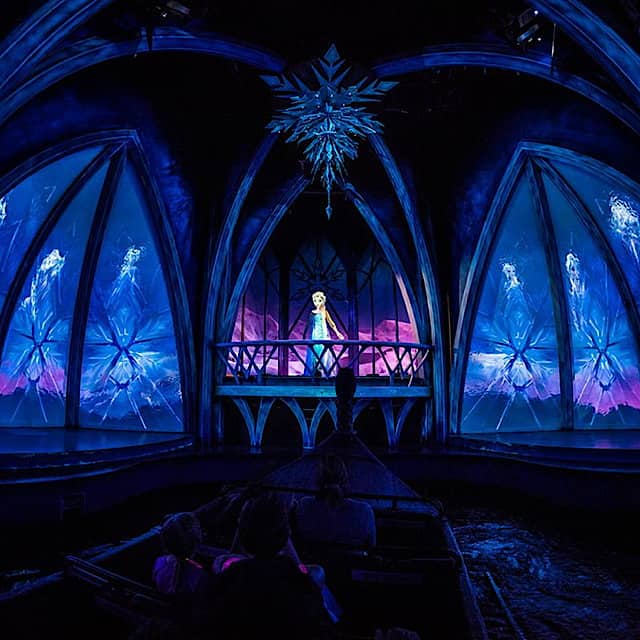 Over the past few days we have experienced cold temperatures that the Orlando area hasn't seen in years in the wake of a strong cold front that passed through Florida. Most areas dropped to around 30 degrees Sunday and Monday morning. The National Weather Service in Melbourne, FL issued Wind Chill Advisories and Freeze Warnings, as I expected in our last update. Not unprecedented, but certainly not typical.
Thankfully some good news is on the horizon if you are hoping for a warm up. For the first few days of February, a large storm system will head from the Midwest into the Northeast U.S. Pictured below is the expected surface map for 8AM on Thursday. Out ahead of this system, a strong southerly flow will bring a much warmer airmass across the Southeast ahead of an approaching front.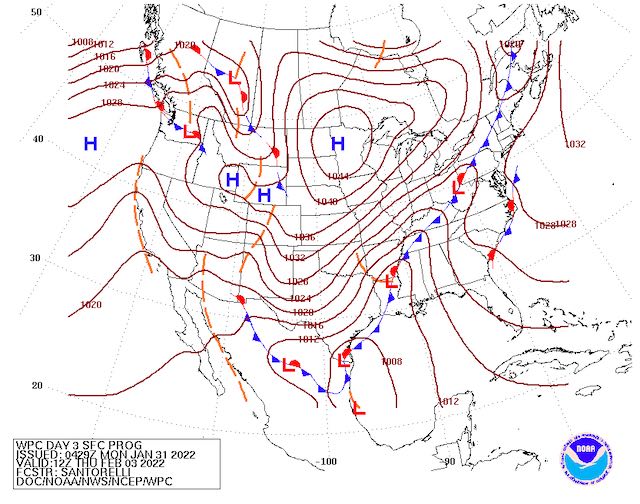 I have some shower chances listed for Friday as the front nears the region, but computer models continue to scale back the amount of precipitation so it just looks isolated at this time. In the meantime, enjoy the warm up. The freeze warnings will be behind us and you can break out the flip-flops for a trip to Typhoon Lagoon.
Official KtP Weather Forecast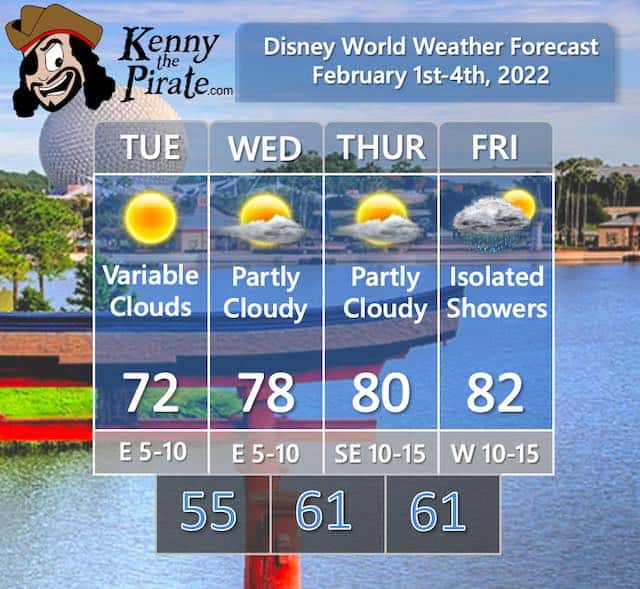 Severe Weather Chances
No severe weather is expected through the forecast period. The showers expected Friday could have an isolated thunderstorm. While any thunderstorm can produce gusty winds, frequent lightning, and heavy downpours, any thunderstorms that would develop Friday are expected to remain below severe criteria.
A Look Ahead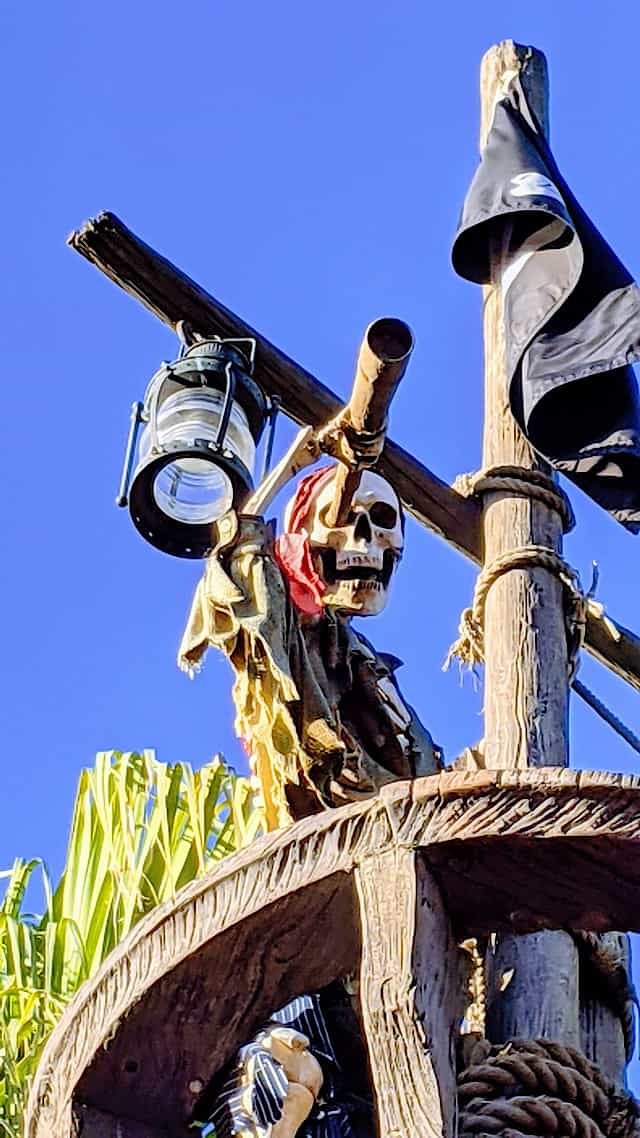 An early look at the weekend beyond the forecast graphic posted above shows temperatures cooling down slightly as the frontal boundary eventually makes its way through Florida. A few showers are also possible. We should see highs near 70 for the weekend.
Are you headed to Disney World this week? Are you excited about temperatures warm? Let us know in the comments below or on Facebook!