Are you headed to Disney's Polynesian Village Resort in January? Here is a look at the Recreation Activities you can find at the resort during your stay as we kick off 2022.
Disney Resort Accommodations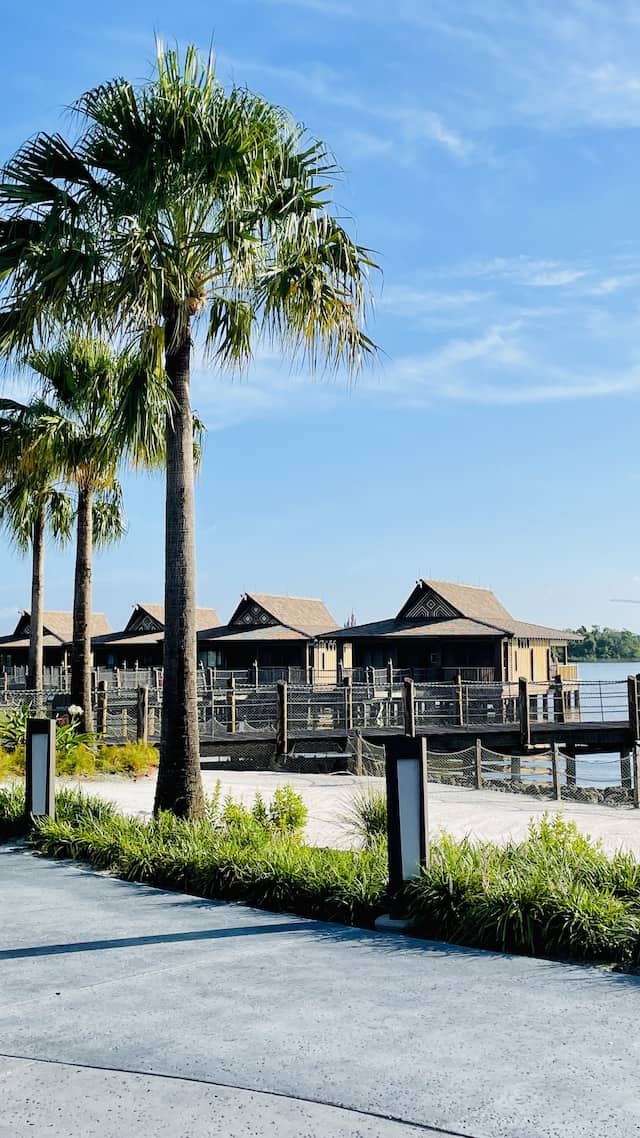 The theme parks are the main draw of a Disney vacation, but many guests enjoy spending some time at their resort. It can be nice to take a "day off" from the parks or enjoy some time in between park visits to enjoy a resort's accommodations.
Disney resorts also offer many recreation options for guests to take advantage of, and many are free! There are a variety of activities offered that appeal to all ages as well.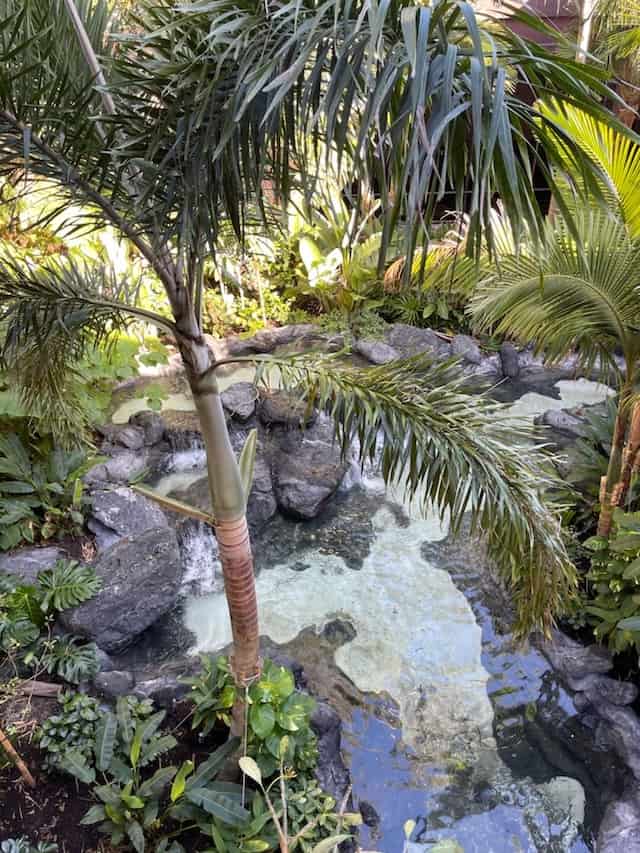 The last year and a half has featured many refurbishments around the Polynesian resort. There are new Moana rooms, DVC refurbishments, and club level enhancements. In addition there was a new arrival experience and water features (like the one pictured above) added to the front entrance. The links above can get you caught up.
Here is a look at the January recreation schedule for Disney's Polynesian Village Resort. Welcome to 2022!
January Polynesian Recreation Activities
Lawn Games– On Sunday, Tuesday, Thursday, and Saturday from 12:30-1:45pm resort staff will lead guests through various games on the Great Ceremonial House Lawn. Also occurring on the Great Ceremonial House Lawn on Mondays and Wednesdays from 7:00-8:00PM, guests can enjoy "Aloha After Dark." This nighttime party features glow-in-the-dark games and dancing.
Lava Pool Party– Every day from 3:00-4:00PM, guests can enjoy a fun hour of games and dancing. The events take place both in and out of the Lava Pool.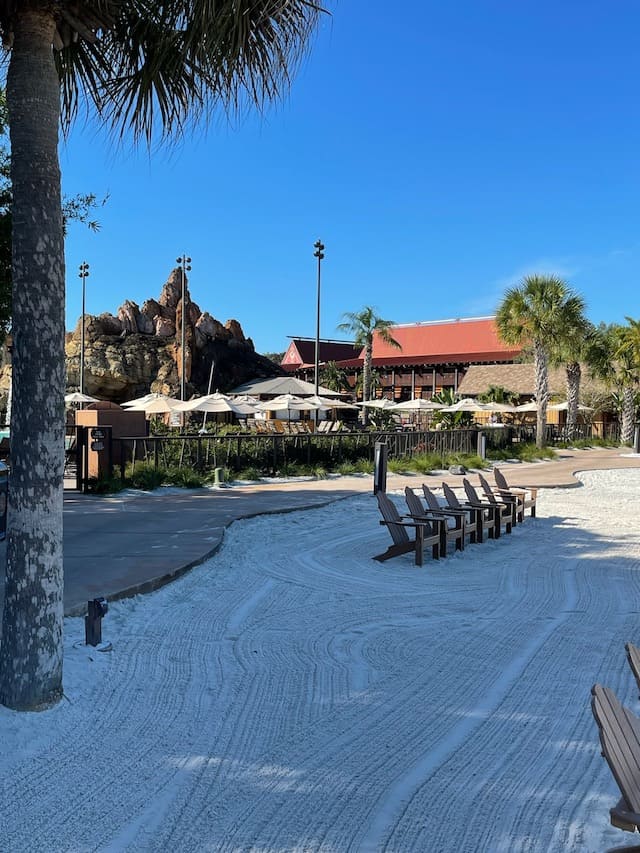 Video Game Dance Party– On Sunday, Tuesday, Thursday, and Saturday at 7:30PM guests can show off their dancing skills on the Great Ceremonial House Lawn's movie screens during a game of "Just Dance."
Trivia at Oasis– Visit the Oasis Pool Bar & Grill Fridays from 7:00-8:00PM to show off your Disney trivia knowledge. Your Disney knowledge can even win you some prizes!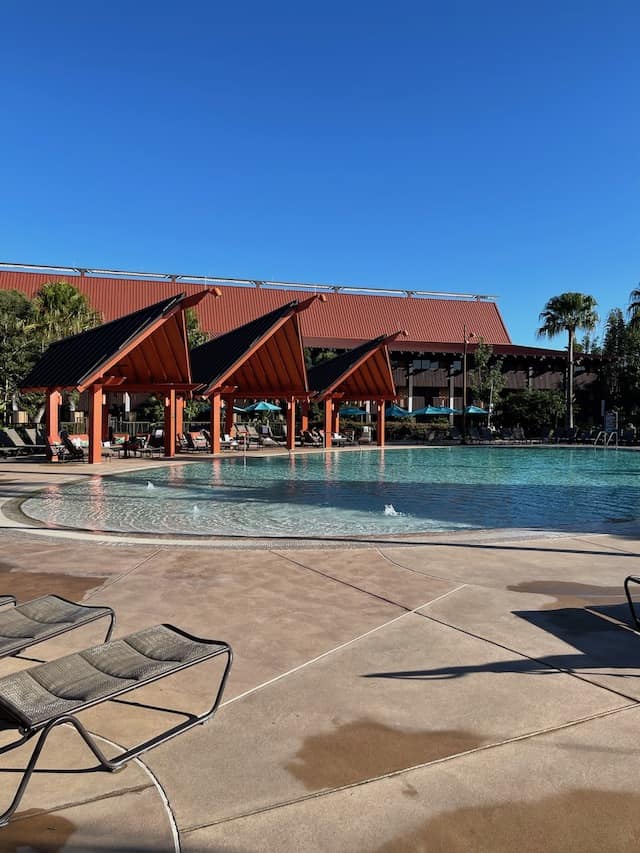 Campfire– On Mondays, Wednesdays, and Fridays from 5:00-6:00PM guests can take in views of the Magic Kingdom and Seven Seas Lagoon with a campfire on the Polynesian beach. Free, unlimited marshmallows are provided, and S'mores kits are available for purchase.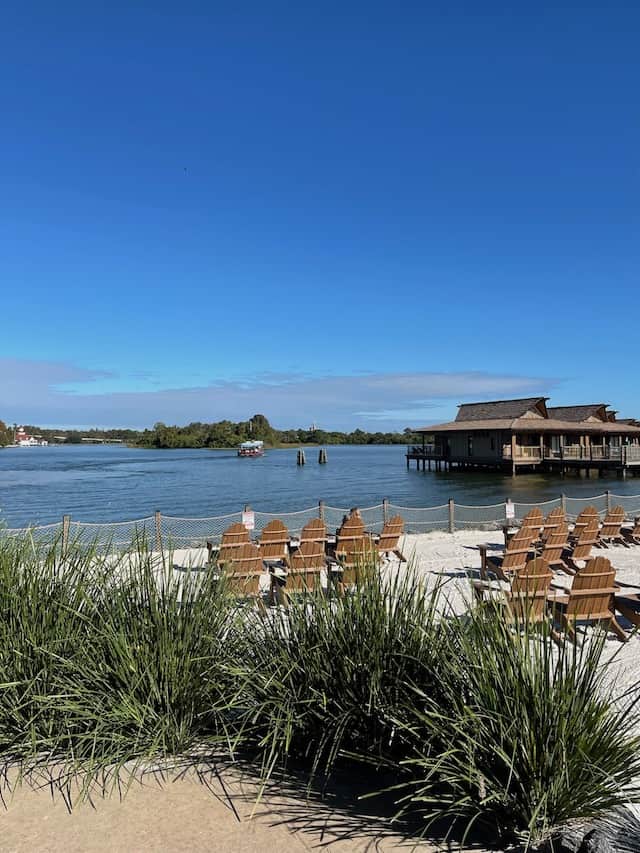 Looking for a nice way to unwind and end your day? Enjoy a Movie Under the Stars on the Great Ceremonial House Lawn featuring a Disney classic. Movies start at 8:15PM according to the following schedule for January:
Sunday: "Raya and the Last Dragon"
Tuesday: "Monsters, Inc."
Thursday: "The Little Mermaid"
Saturday: "One Hundred and One Dalmations" (1961)
Creative Activities for Purchase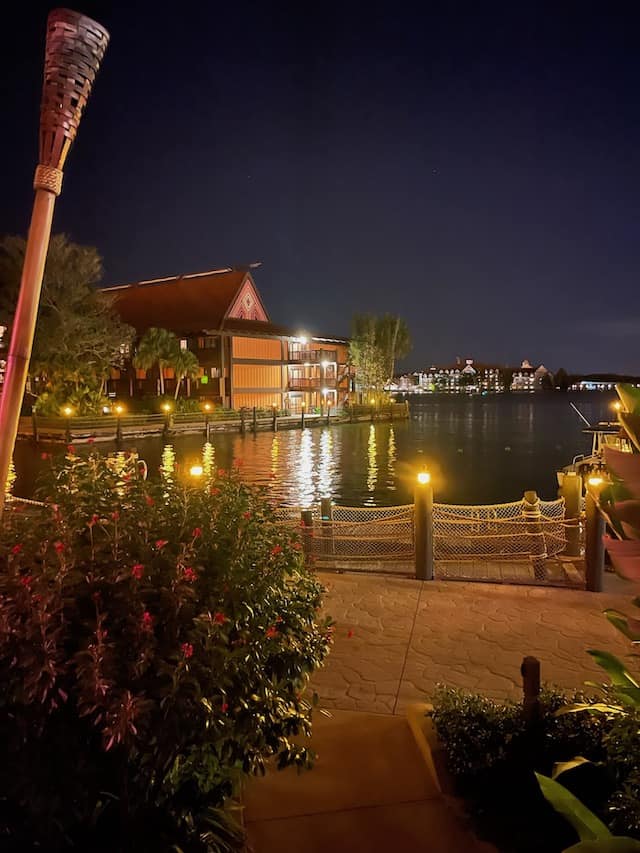 During the month of December guests can enjoy three activities for an additional fee. Contact guest services for prices for January. On Monday and Wednesday from 12:30-2:00PM guests can design and create your own Kukui Nut Lei to celebrate Polynesian Culture.

On Fridays from 12:30-2:00PM guests can create their own Wooden Tiki Mask. Both the Lei and mask activities occur in the Great Ceremonial House Lobby.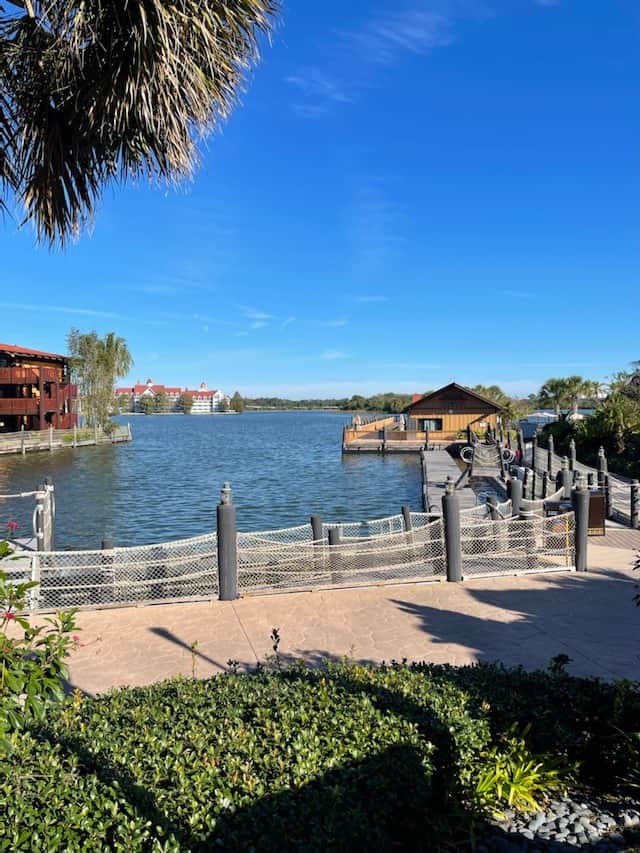 In addition, on Sunday, Tuesday, Thursday, and Saturday from 4:30-5:30PM guests can make their own Mickey Tye Die shirt. This arts and craft favorite (with a Disney twist) is located at the Seven Seas Marina next to the Lava Pool Deck. In the event of inclement weather this activity would be moved to the lobby.
Are you headed to the Polynesian in January? Does your family usually utilize any of these activities at your Disney resort? Let us know in the comments and on Facebook!