Getting to Magic Kingdom just got easier for guests! See details here on new improvements for transportation.
Staying in the Bubble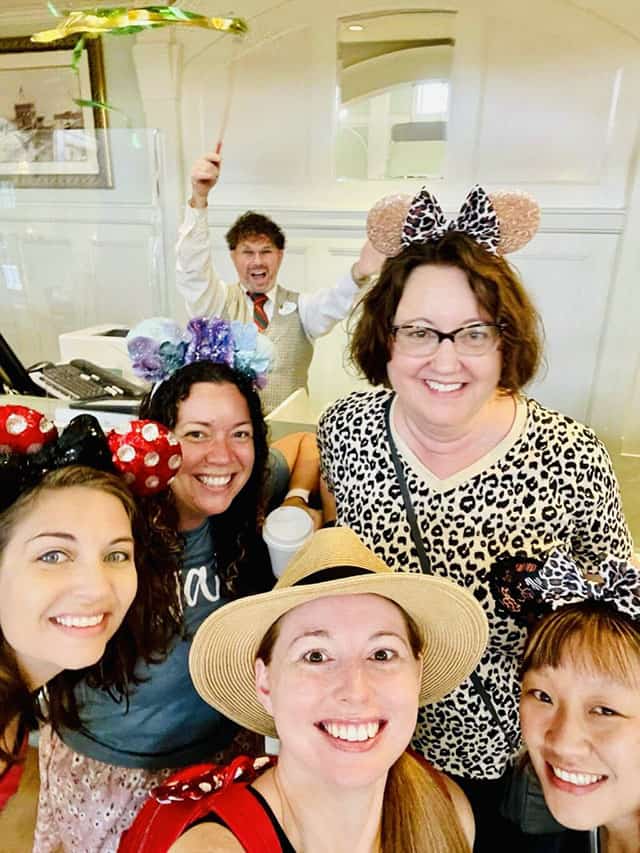 Are you like me (Susan) and love to stay in the Disney "bubble?" If guests choose to never leave Disney once they arrive, Disney makes this so easy for onsite guests. One of my favorite perks is taking Disney transportation to and from the theme parks and Disney Springs. Recently, we shared that the last Disney Resort will soon reopen, making it easier to book a Disney room or suite.
Not only that, but Disney onsite guests get pixie dust benefits not offered to other theme park goers. This includes such things as Disney resort character greetings, extended park hours, and more!
Disney Transportation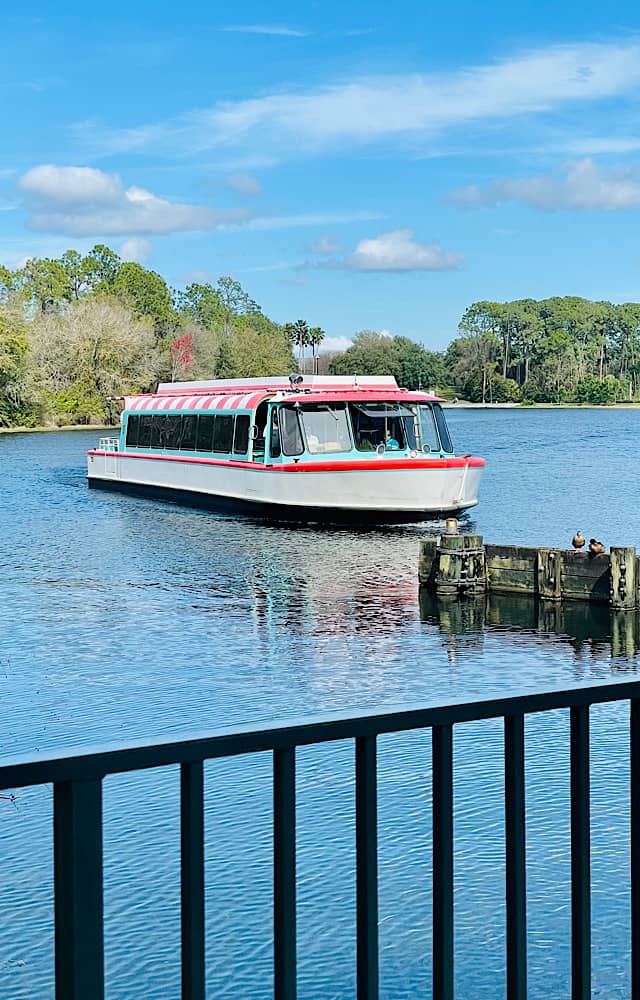 If you want to avoid the heavily congested I-4 highway to get to Disney, consider staying on Disney property. All Disney Resorts offer bus transportation to at least some parks.
In addition, Riviera, Pop Century, Caribbean Beach, Art of Animation, and the Epcot Resorts all offer skyliner service to Epcot and Hollywood Studios.
Not only that, but resorts on Crescent Lake and Bay Lake offer my favorite way to get around, boat transportation. Check out everything you need to know about Disney boat transportation HERE.
Ferry Boats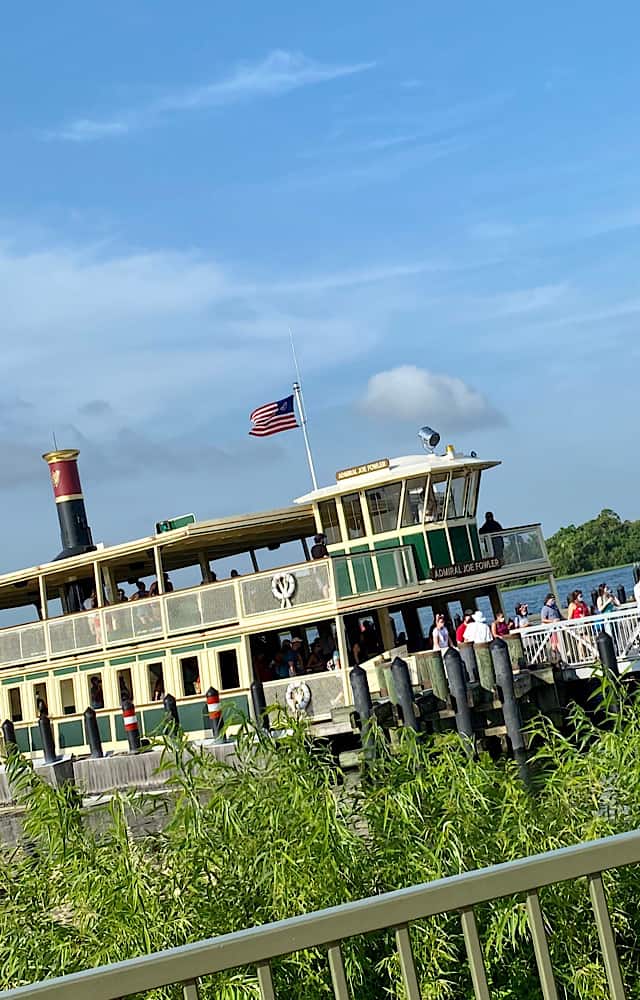 Disney offers 3 identical ferries transporting guests between Magic Kingdom and the Transportation and Ticket Center. Catch either the Richard F. Irvine, Admirable Joe Fowler, or Captain Joe Potter ferries daily. All of these are named in honor of people that helped plan and develop Disneyland or Disney World.
These large ferries transport up to 600 guests at a time, which is amazing. They arrive to Disney's Transportation and Ticket Center and Magic Kingdom about every 10 minutes. However, at park opening and closing as well as when other types of transportation shut down, guests still experience wait time to ride. But that's recently improved drastically!
Loading Improvement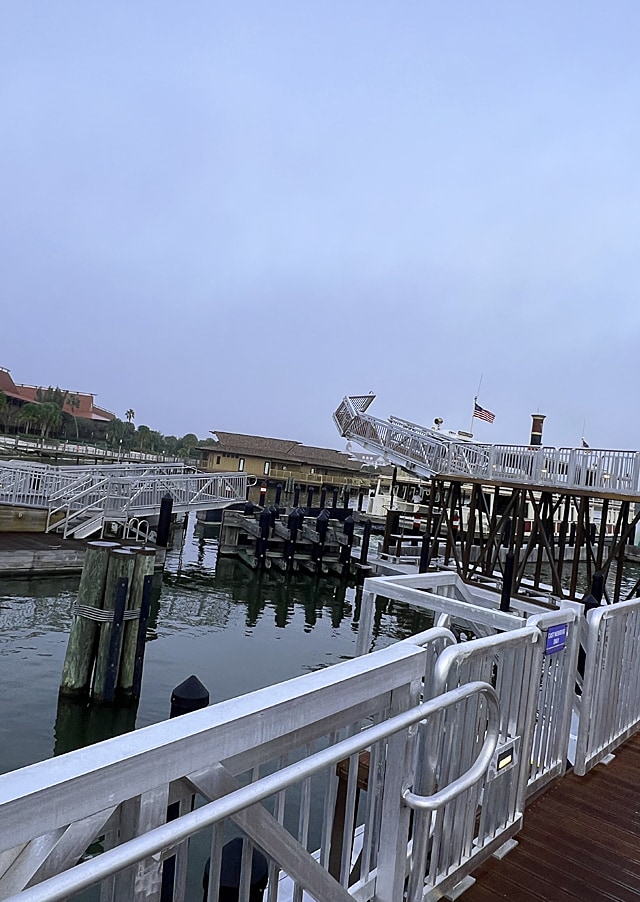 Construction is finally completed on the new loading for Disney's ferry boat docks, and they are amazing! Now guests can load directly to the top and bottom floors at the same time! When I (Susan) arrived to the Transportation and Ticket Center's ferry boat dock, our group was instructed to wait to the left of the rope.
Note that guests with strollers and scooters must load on the bottom floor.
I was a little confused since we were at the head of the line. Then, Skipper Cast Members shared that we would be going first and to the top level! It's not only fun to enter at the top but cuts loading time in half!
Cast Members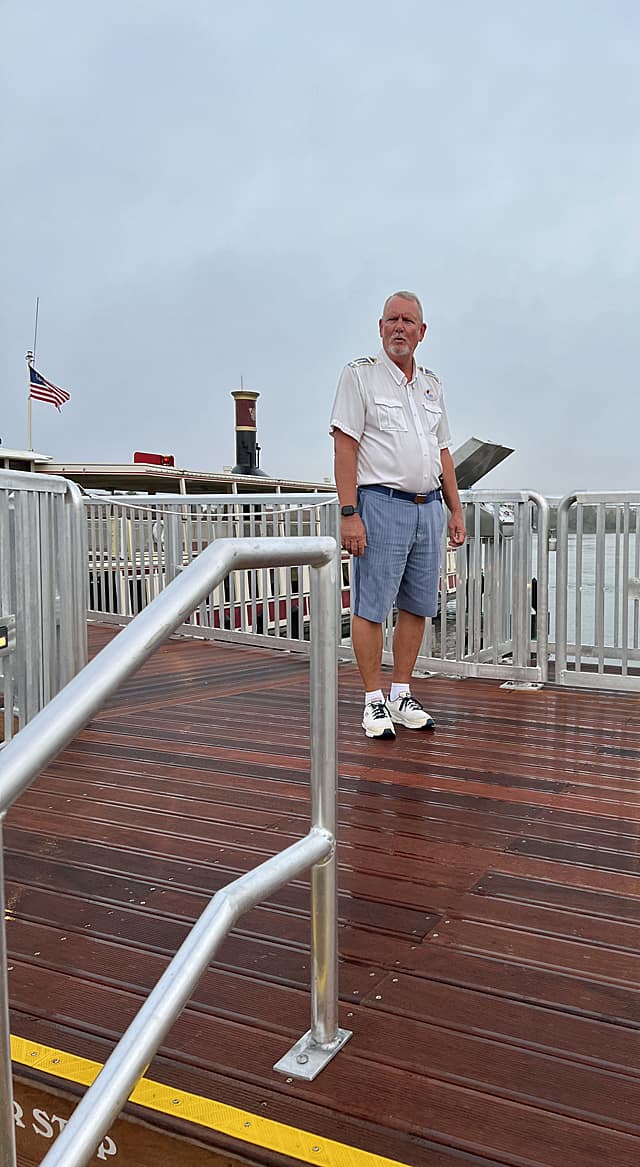 Cheerful Skippers greet guests and instruct them to proceed to the new walkway. Not only that, but Disney added Cast Members at several locations on the new dock. We really enjoyed being greeted along the way.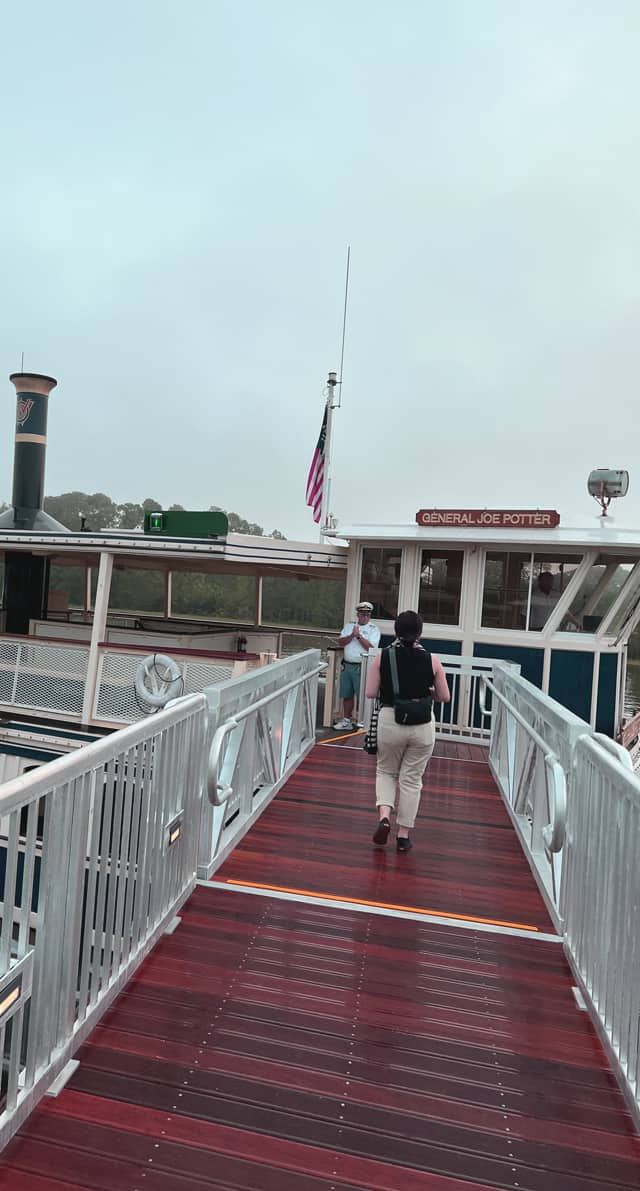 No worries about going the wrong way! Cast Members are here to make sure everyone follows the right path. Also, the new wooden floor and metal docking is beautiful!
Increased Loading Capacity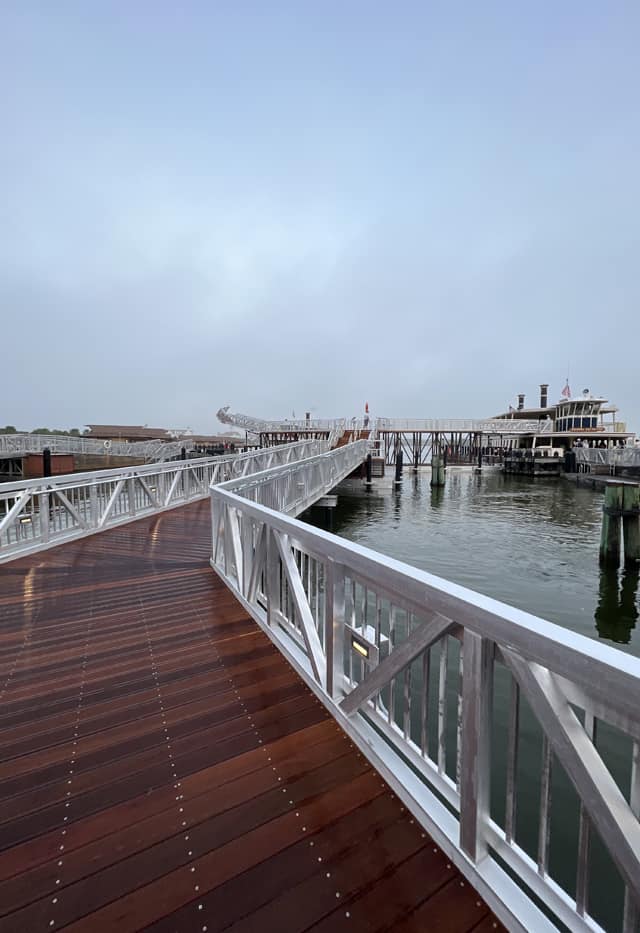 Not only can guests now load on the top and bottom simultaneously, check out the picture above showing another way Disney made ferry boats more efficient. Now, Disney docks load two ferry boats at a time! This is so exciting especially when hurrying to make morning park visits.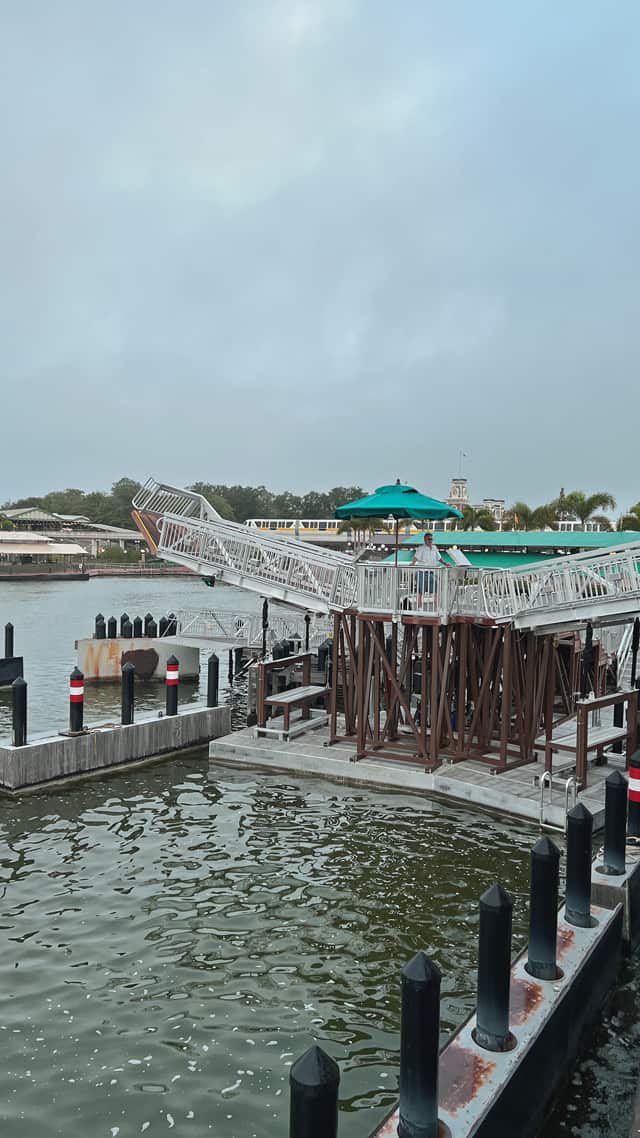 Check out the cool docks that rise and lower as needed by Skippers.
Magic Kingdom Docks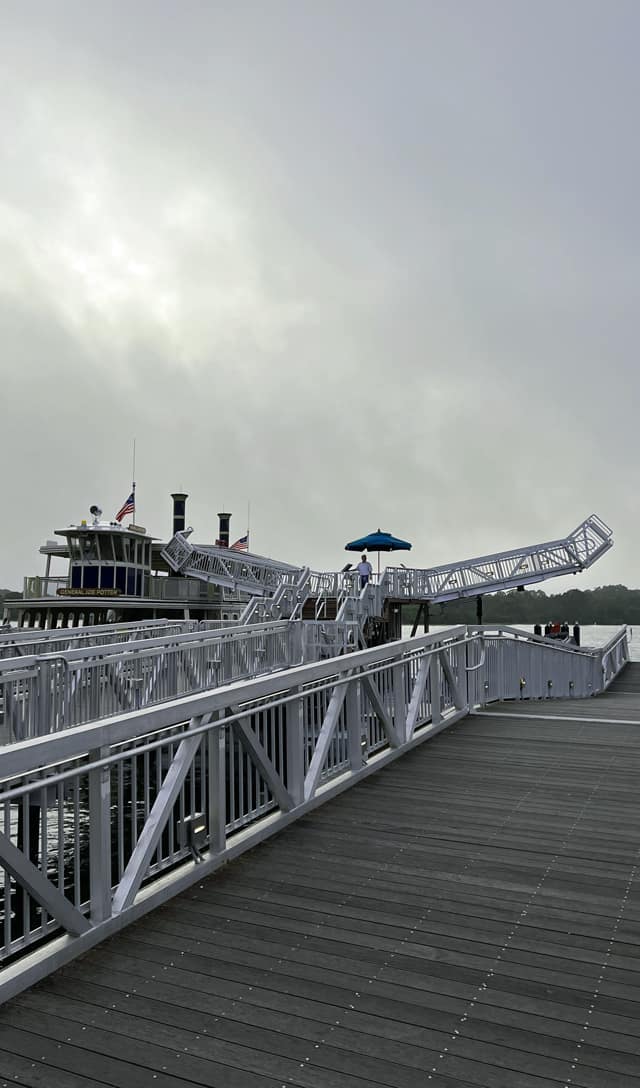 The morning we (Susan and family) went to the Transportation and Ticket Center, we planned to ride the monorail into Magic Kingdom. However, the monorail had long lines. We heard Cast Members sharing with guests that the ferry boat was much quicker.
Although I wasn't sure about this, I'm so happy I followed their advice! What a new adventure seeing the new dock additions. When we arrived to Magic Kingdom, the set up was the same as at the TTC. Check out details in the photo above.
Unloading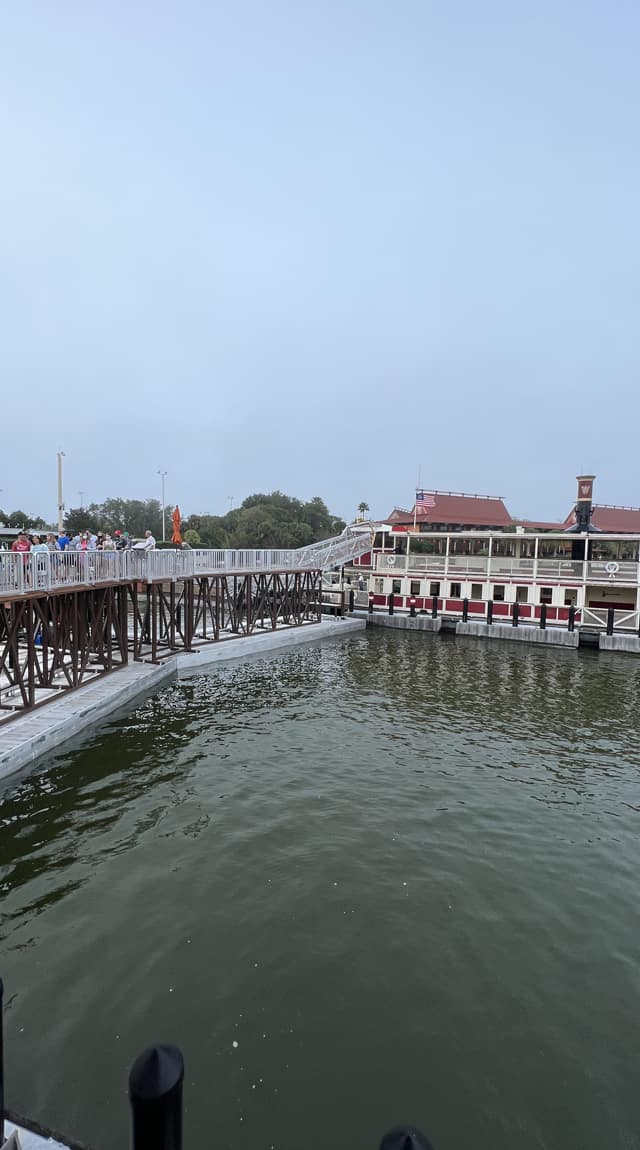 It was so cool walking above the water! Just like entering the boat, we left from both the top and bottom levels. Not only that, but we disembarked so much quicker. We were so happy to enter Magic Kingdom just a little earlier that morning.
Are you excited about the new dock and loading procedures? Do you plan to use the ferry boats on your next trip? Please let us know in the comments below or on Facebook.