A Disney World restaurant just received a new sponsorship. Let's talk about how it affects the menu. Vegetarians will be happy with this change!
Restaurantosaurus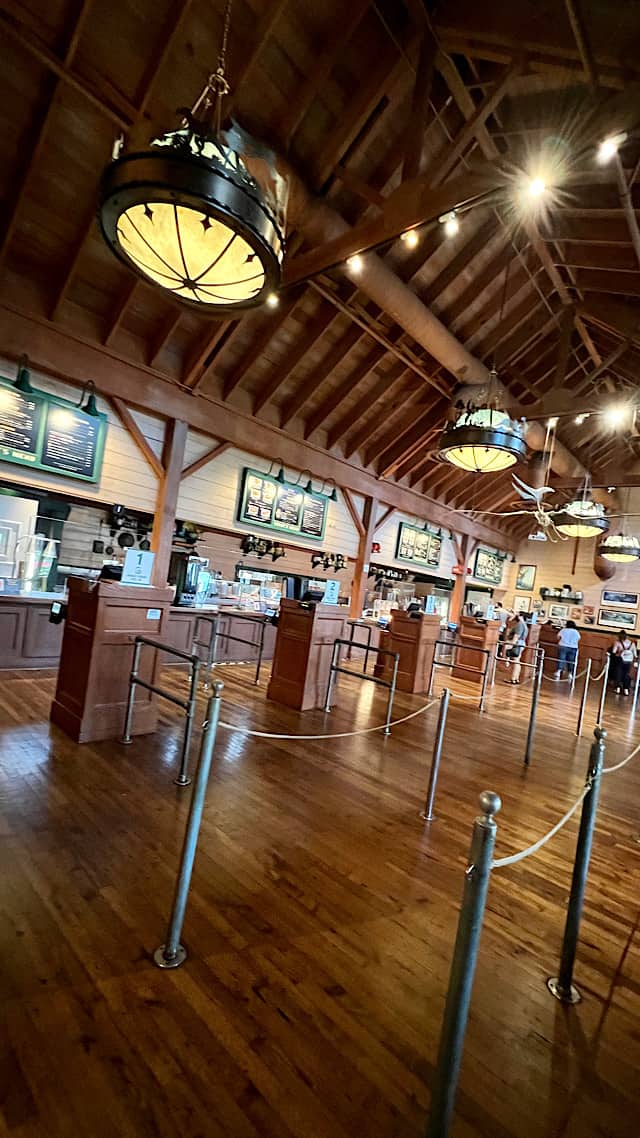 Formerly used as a relaxation station in Disney's Animal Kingdom, now Restaurantosaurus is reopen as a quick-service location with lots of dinosaur theming. Here, the menu consists of basic entrees such as burgers, chicken nuggets, and fried shrimp. If you're looking for a lighter option, go for the Cobb Salad served with Green Goddess dressing.
Restaurantosaurus located in DinoLand USA in Disney's Animal Kingdom offers a large indoor dining area as well as outdoor seating. This is a fun restaurant that gives a sort of "red-neck" vibe. Just check out the chairs on top of the roof and the silver RV when you arrive.
New Addition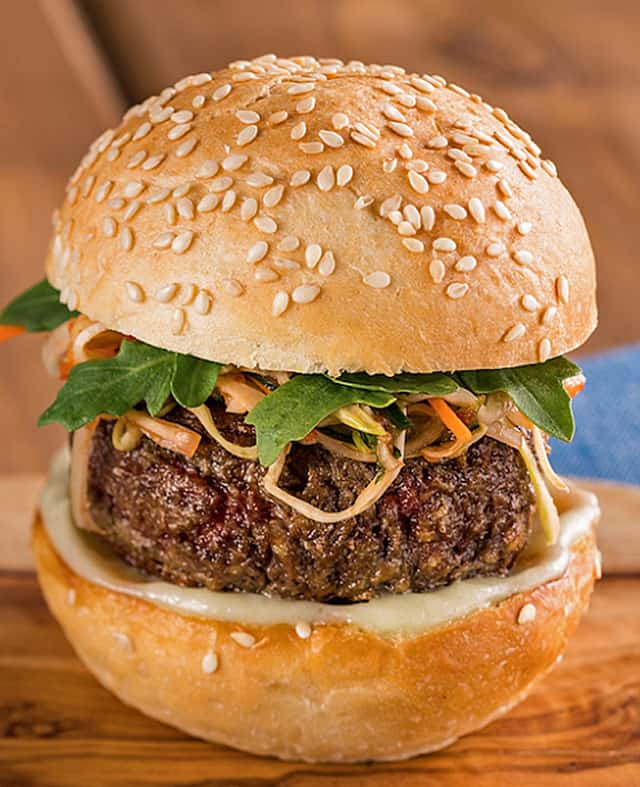 When you think of a dinosaur themed restaurant, you think of a major meat themed menu. And that's what you'll find at Restaurantosaurus. But, there were plant eating dinosaurs as well. So, they just added a new plant-based menu item, the Impossible burger! Before, this location served the Beyond Burger, which is another plant-based option.
Why the Change?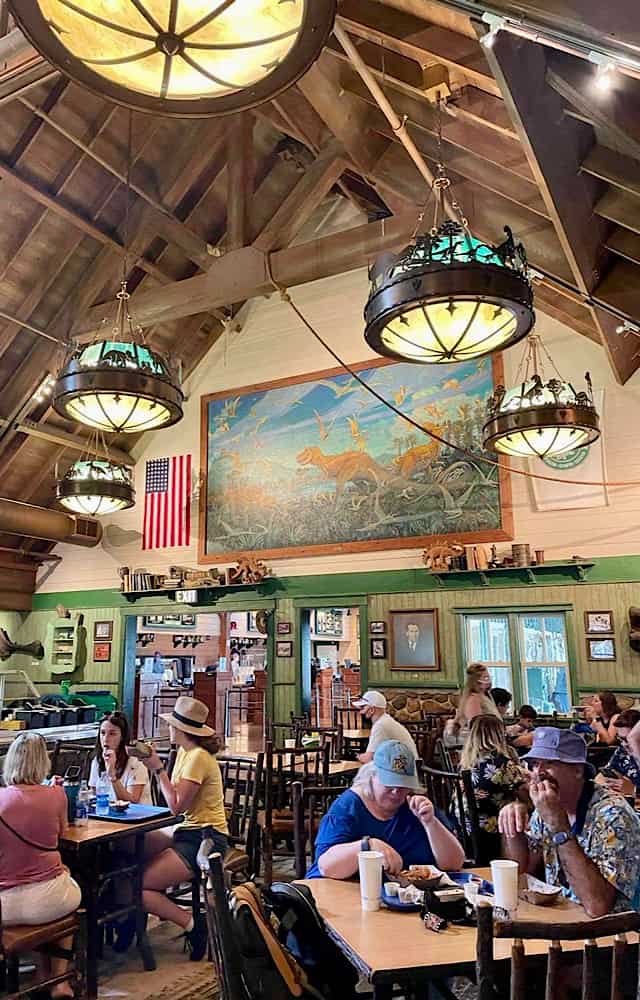 While the Beyond Burger is popular, the restaurant just added a new sponsorship. If you guessed Impossible Burger as the new sponsor, you'd be right! So, now the menu features this vegan item.
Note: My (Susan) daughter is a vegetarian and shared that the Impossible Burger is her favorite!
At Restaurantosaurus, guests can order Spicy Southwestern Plant-based Burger Patty with "Pepper Jack", Chipotle Sauce, Lettuce, and Tomato. However, if you're not a fan of southwestern or spicy foods, I would skip mobile ordering and go directly to the counter to order an Impossible Burger without all these toppings. Disney usually accommodates guests dining requests when possible.
What is an Impossible Burger?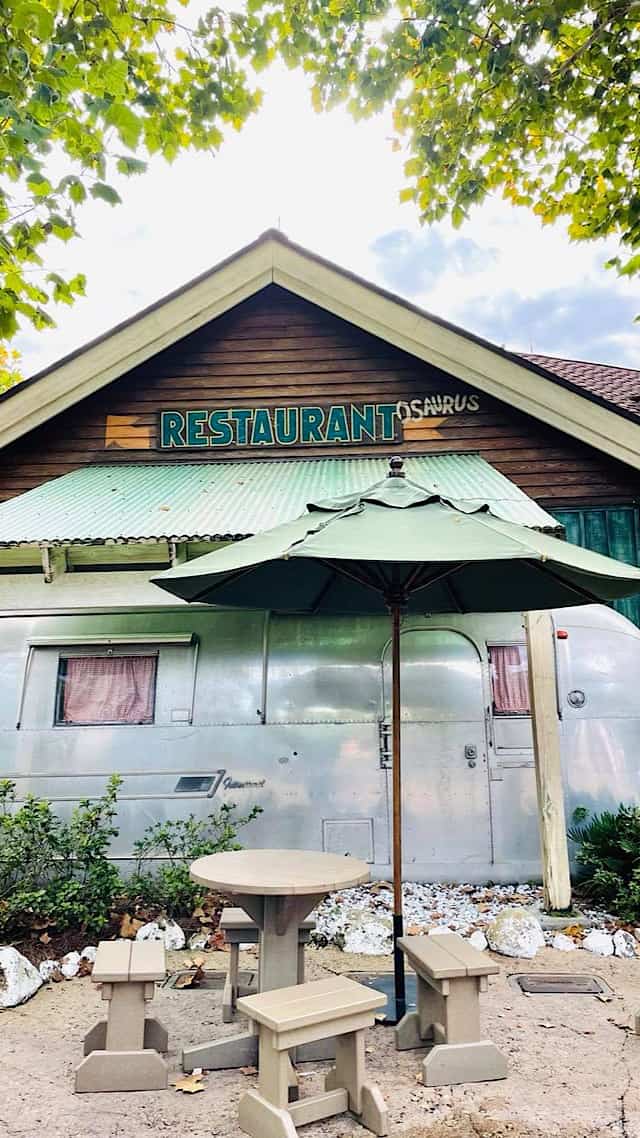 According to impossiblefoods.com, the Impossible Burger is made from plants for people who love meat. Anything you can make with ground beef you can make with Impossible Burger. It's packed with protein and nutrients, has 0 mg cholesterol (14g total fat, 8g saturated fat per serving). Soy and potato proteins give both a that meaty bite and needed nutrition. Check out the new signage below.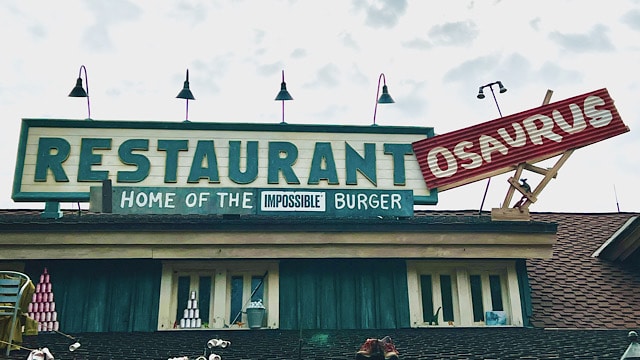 Have you tried Impossible Burgers? Would you be willing to give it a try on your next Disney trip? Please let us know your thoughts on our Facebook page or share comments below.
Source: impossiblefoods.com