For the first time in the attraction's almost two year history, Rise of the Resistance is utilizing a traditional standby line. Here is what that looks like and our best tips for riding without a long wait.
Standby line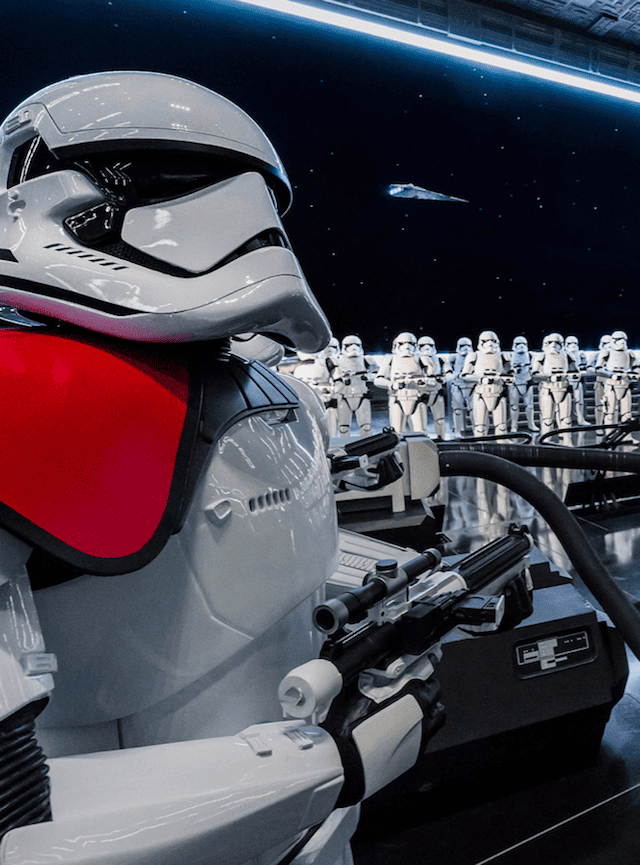 When Rise of the Resistance opened in December 2019, it utilized a virtual queue which had never been introduced in the parks before. The process has changed a lot in the almost two years of its existence, but one thing remains: Rise of the Resistance is a very popular ride.
It is stressful trying to grab that boarding group, and what happens if you don't get one? Well you can try again later in the day, try on a different day, or give up altogether.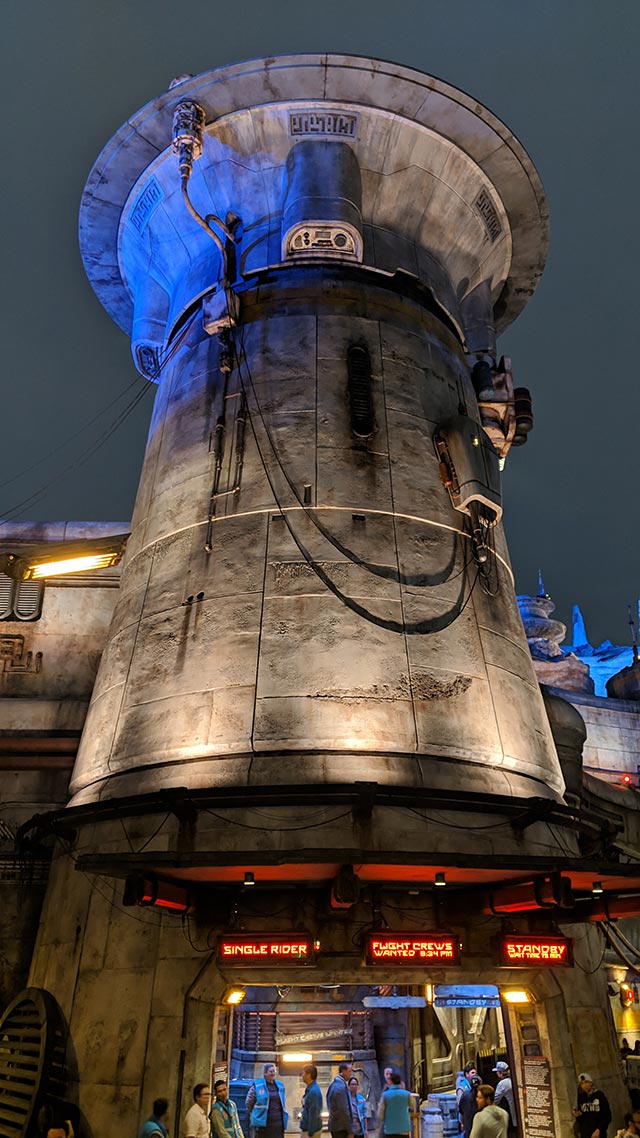 Disney is equalizing the game, so to speak, and giving everyone the opportunity to ride…if they are willing to wait…or pay. The virtual queue process has been replaced with a traditional standby line. Rise will also participate in the Individual Lightning Lane Selections which will cost an additional price.
Our own Kenny the Pirate is at Hollywood Studios the morning, and here is what he is experiencing. From rope drop to riding, here is what you can expect to see during your next visit.
Rope Drop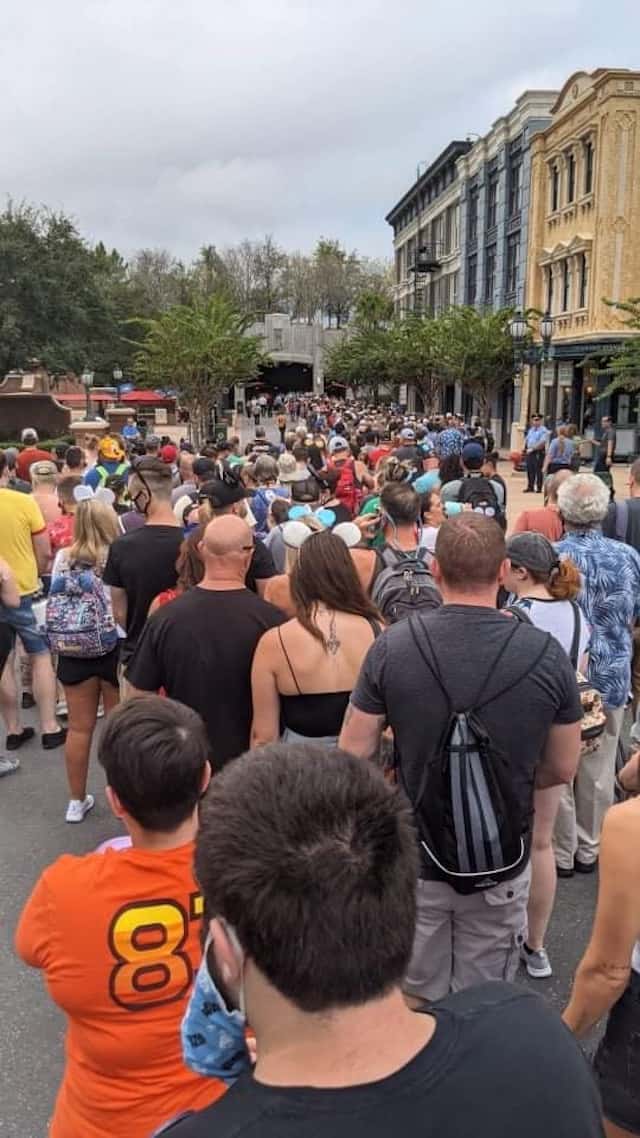 Kenny wanted a guest experience, not a super-planner-get-there-hours-early experience. so he got to Hollywood Studios at 8:10 am for a 9 am opening. This is to help gather enough data to determine the best strategy.
With a 9:00 am posted opening time, crowds were already taking shape around Echo Lake near the Indiana Jones attraction by 8:15 am.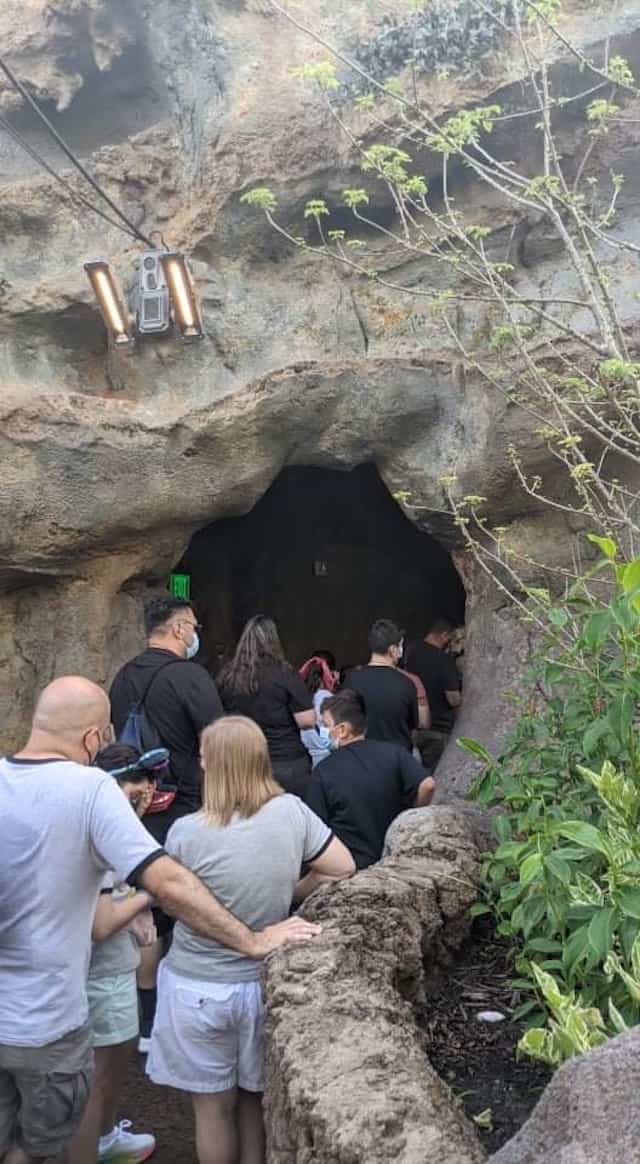 By 8:30 am, Guests were being led through Grand Avenue and the tunnel to Star Wars: Galaxy's Edge.
They did keep Guests together and in an orderly fashion starting at Star Tours and then narrowing down even more after passing through the tunnel. It seems Cast Members did an excellent job making sure the process ran smoothly. The line narrowed from like 20 people wide down to 2×2 "Noah Style" after formally entering the land.
After entering the main queue entrance, the line wrapped back up into the Muppet extended queue, which is a bit deceiving because it appeared that he was in the actual line when he got under the actual entrance sign.
At 9:15 am (so 45 minutes after the rope drop line started moving), Kenny entered the show building, pictured above. The line was free flowing until he got to this point, and then it stopped and began to back up a bit. As he said, the line "actually met some resistance."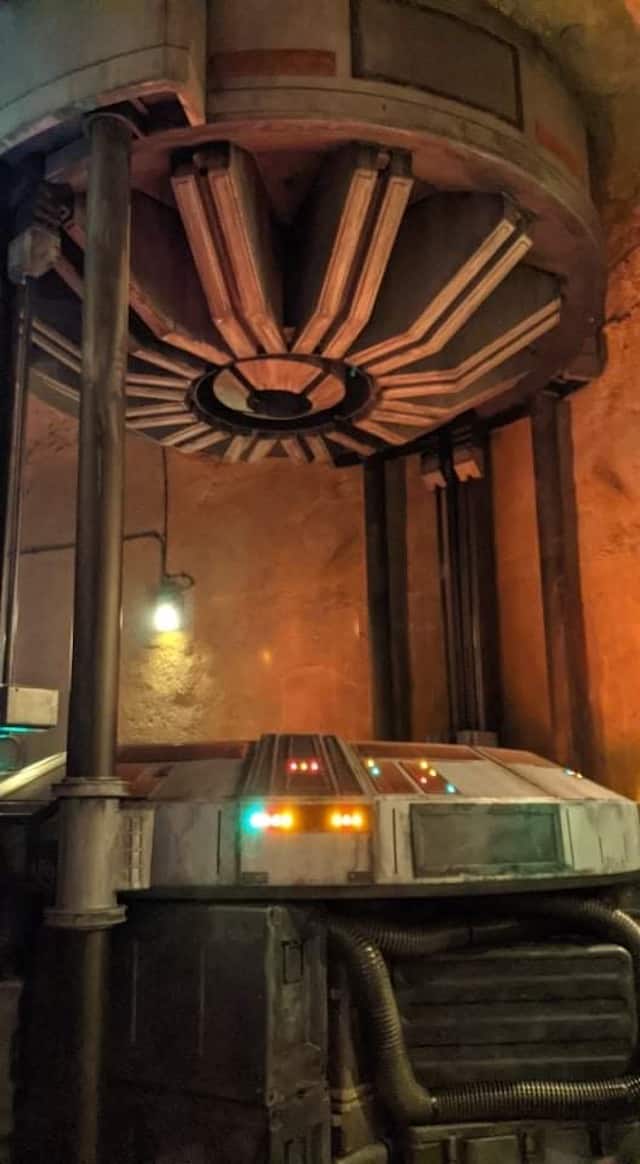 At 9:30 am, one hour after the standby line started moving towards the attraction, Kenny arrived at the "Ready Room" inside the attraction. This is the point that the actual Rise of the Resistance experience begins.
He completed the ride shortly before 10 am, which is 1.5 hours after the rope drop crowd began moving. He then got back in line to repeat the process and see how long it would take arriving after opening.
A second round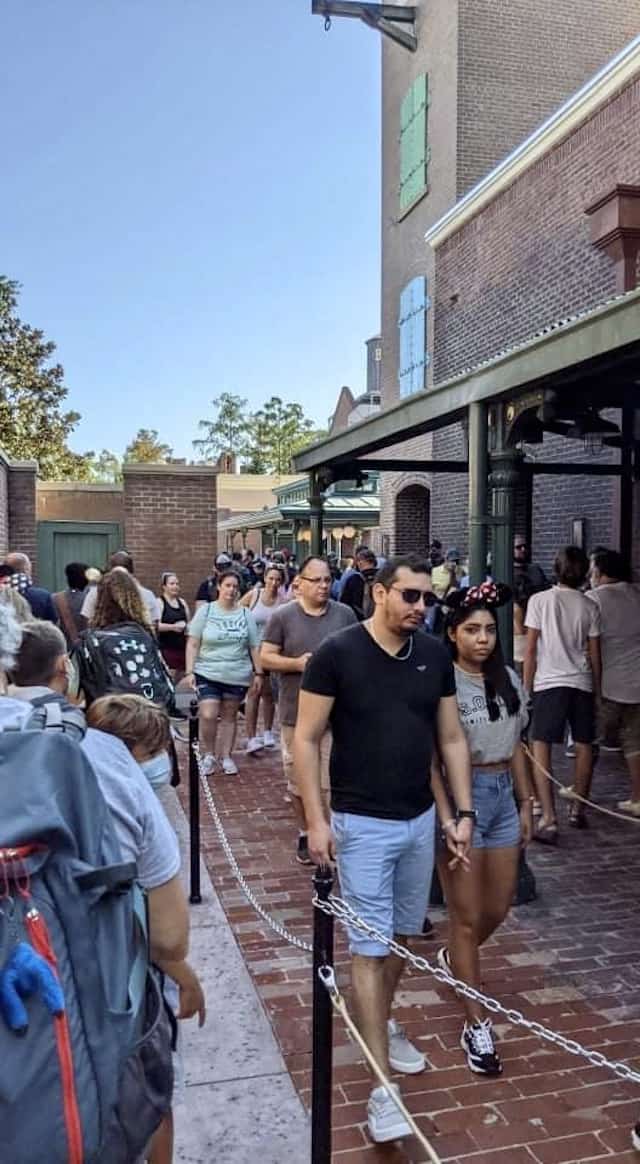 Kenny got back into the queue at 9:50 am with a posted wait time of 150 minutes. By 10:15 am, he notes that the line appears to be getting shorter. The extended queue in the Muppet area closed at 10:15 am signifying the line was getting smaller.
It took him 40 minutes to get into the cave area and notes that the 120 minute wait time is inflated. If you are familiar with the way Galaxy's Edge is set up, Rise of the Resistance is located towards the front of the land.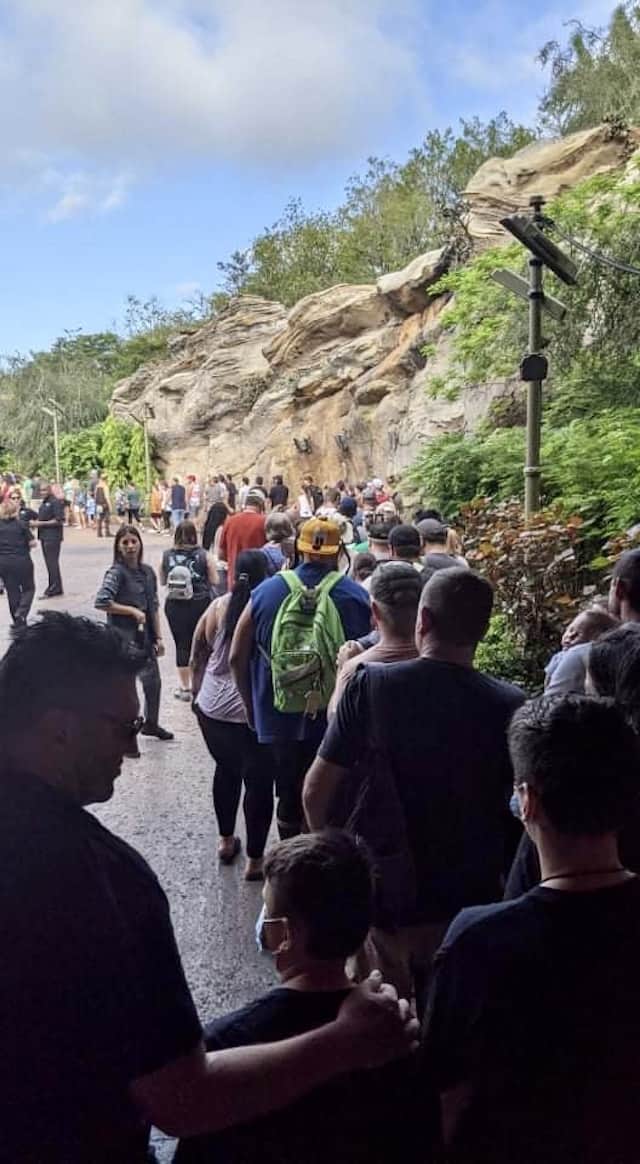 By 10:45 am, the entire queue was contained inside the attraction's main queue area. Additionally, they are using only one "Ready Room." He was in that room at 10:44am.
Kenny completed the ride a second time at 11:05 am – about 75 minutes after he got back in the line and about 100 minutes more quickly than the posted wait time.
Wait Times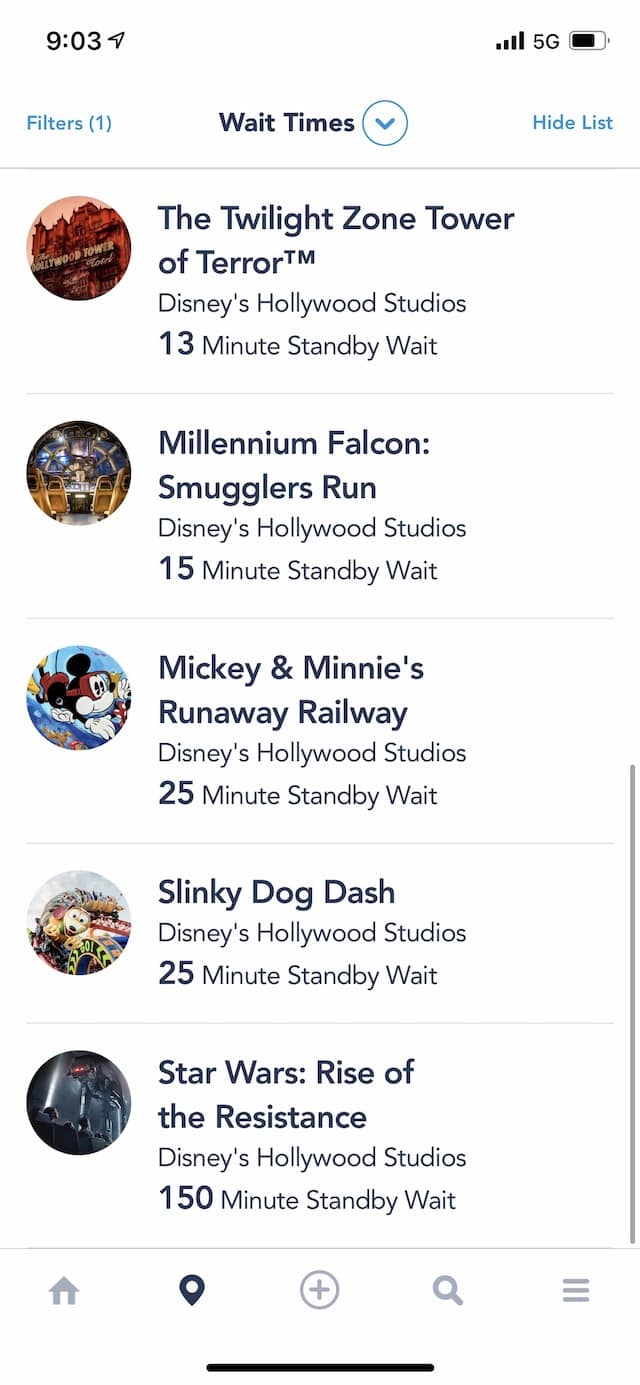 At 9:02 am, the first wait times popped up in My Disney Experience. Mickey and Minnie's Runaway Railway had a wait time of 20 minutes while Slinky Dog Dash had a wait time of 25 minutes. Usually, Slinky Dog Dash would already be up to 60 minutes! At that point, Rise was not on the list.
At 9:03 am, Star Wars: Rise of the Resistance listed a posted wait time of 150 minutes! 2.5 hours! Cast Members are directing crowds to the right to experience the ride. There are also line markings on the ground to direct people on where to go.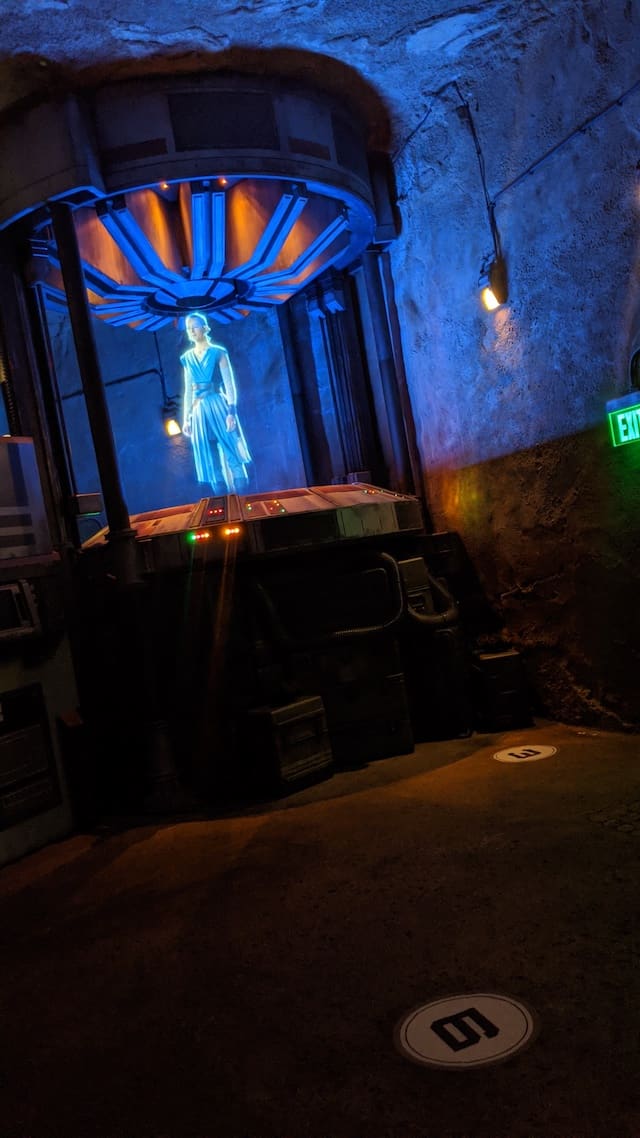 Everything else was essentially a walk on – especially rides like Rock 'n' Rollercoaster, Tower of Terror, and Millennium Falcon: Smuggler's Run.
Moving on to 9:15 am, the posted wait time climbed to 180 minutes with Mickey and Minnie's Runaway Railway and Slinky Dog Dash in the 40-50 minute range. Everything else was 25 minutes or less. Kenny believes that the wait times for all the rides were grossly over inflated though.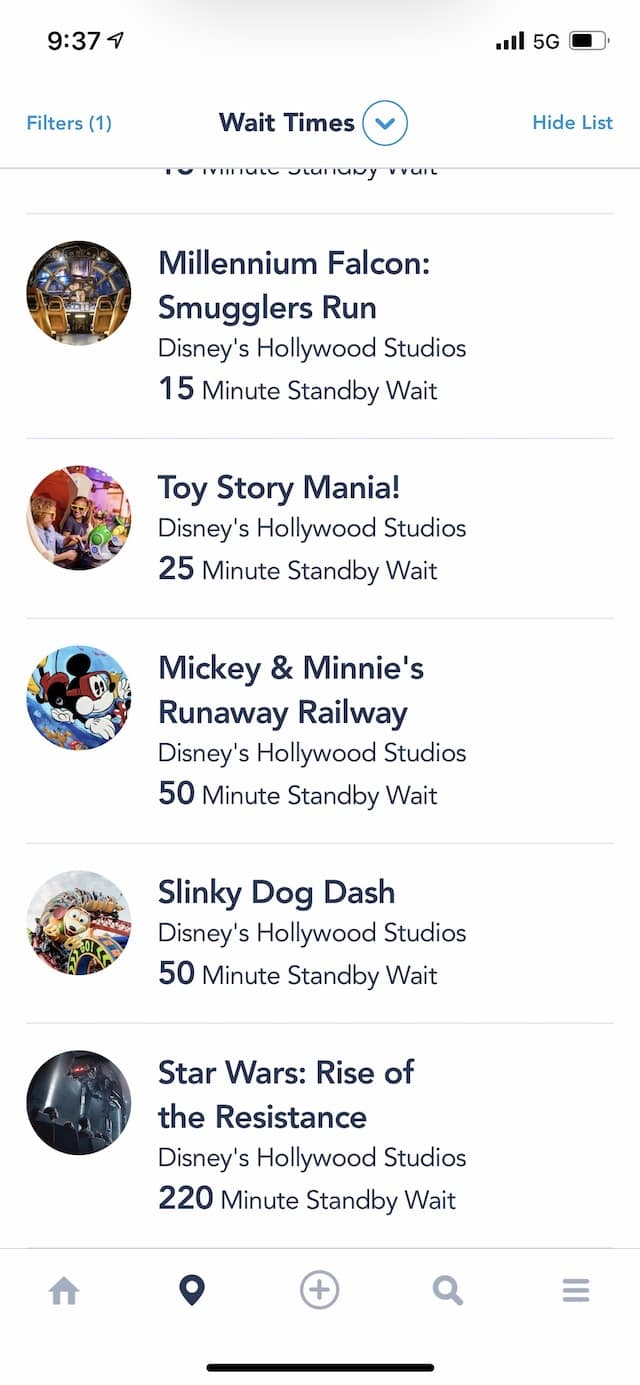 20 minutes later at 9:37, people who enter the line at that point were told they would be waiting 220 minutes. That's over 3.5 hours!
At 9:55 am, the standby wait time dropped to 180 minutes and then to 150 minutes at 10:00 am. Now that the rope drop crowd completed the attraction, the wait times evened out a bit.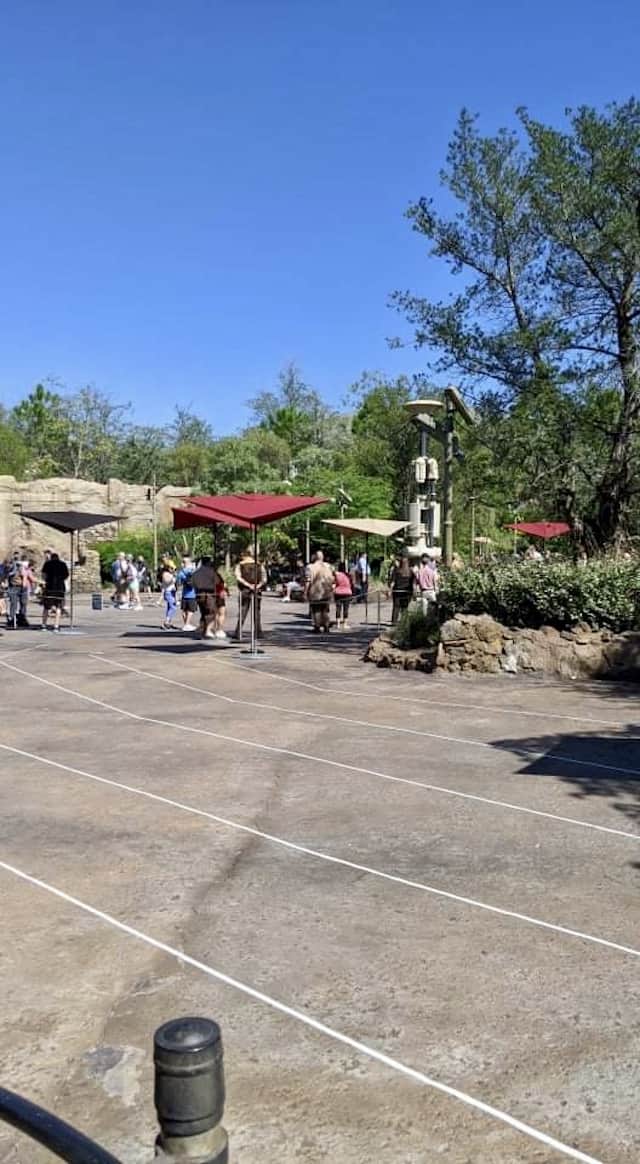 By 10:37, the wait time dropped to 100 minutes. That's a 50 minute decrease in the last 40ish minutes so it would appear that not many more people are joining the line. Just five minutes later, at 10:42 am, the wait time dropped to 75 minutes. This is the lowest I saw it all morning.
Our last update for the morning (11:45 am) concludes with a wait time of 105 minutes. We can expect it to remain in the 60-120 range for the majority of the day.
Best Tips for Riding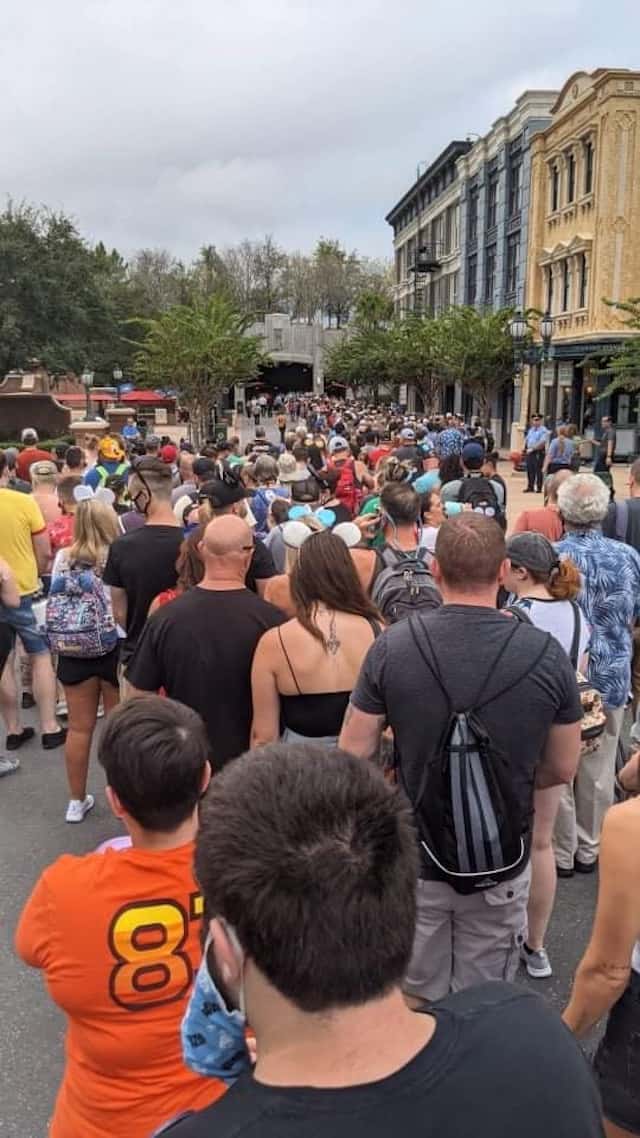 As I (Monica) mentioned above, Kenny is gathering data using different techniques to build a plan that minimizes time spent waiting. While we don't have specifics yet, be sure to subscribe to Character Locator for the most up-to-date and accurate information. In the meantime, there are still some great tips to share that can help a little.
First, choose the right day. Follow Character Locator to figure out the best time of year to go followed by the best day of the week. You will still find yourself in a crowd of people, but by choosing a good time to go hopefully that crowd won't be too big.
Currently, it is "off-season" at Disney, so expect busier times to produce higher waits.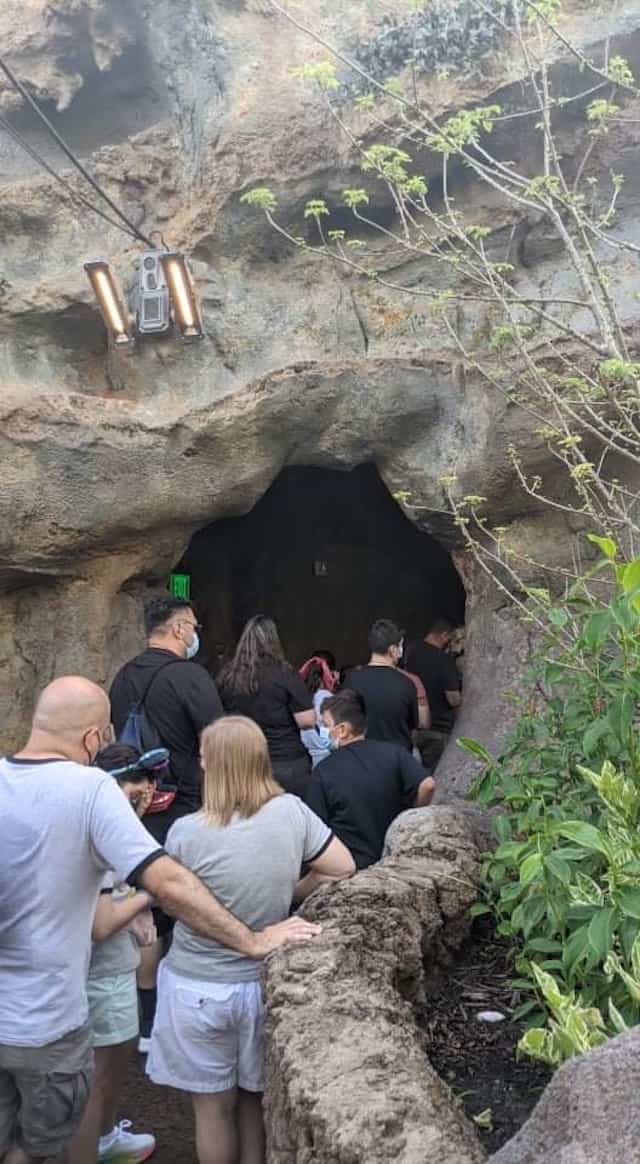 Second, be there early. If you can walk to Hollywood Studios, that will get you at the very front of the crowd. Skyliner, buses, and personal vehicles follow in terms of advantage. Staying at a hotel like the Boardwalk Resort is a great advantage, if you want to walk on when the park actually opens.
Hint: Hollywood Studios opens earlier than the official time!
Kenny arrived at 8:10 am to see what the average Guest would experience. But, if you are reading this you are probably not the average Guest! You will definitely need to show up earlier if you want to be towards the front of the crowd, or just come back later in the day after doing the other headliner attractions.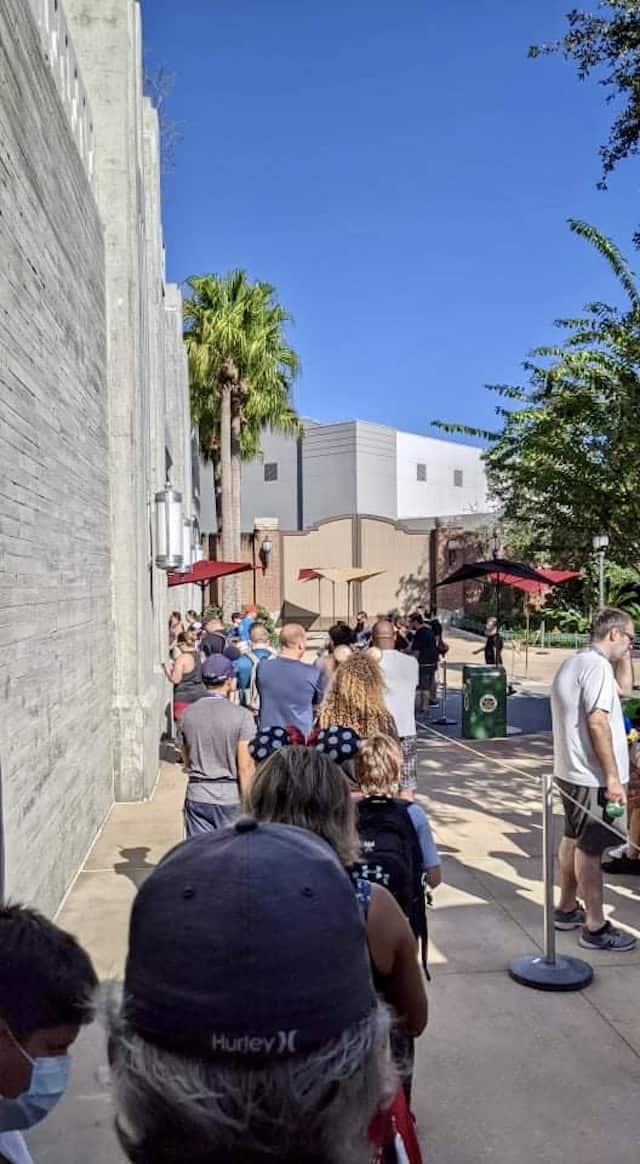 Alternatively, if you can't make it to the park 90 minutes ahead of park opening, you could ride some other headliners and get in line mid-morning. With a 75 minute wait at 10:45 am, that's much better than 220 minutes shortly after park opening.
Ultimately, there will be crowds no matter when you go so having a strategy will be the most beneficial.
Would you wait in this standby line or would you skip it to do other attractions? Let us know in the comments below or on Facebook.
Are you planning a vacation? Reach out to our trusted travel agency sponsor Authorized Disney Vacation Planner
Mouse Class Travel
!