Oogie Boogie Bash hosts the first dessert party since the parks reopened. This special dining experience at Disneyland was a sweet experience!
Oogie Boogie Bash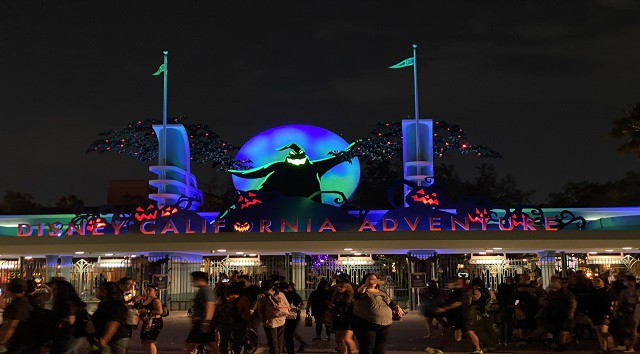 The Oogie Boogie Bash- A Disney Halloween Party is the Disneyland Resort's yearly Halloween event. This is a separate ticketed event that is held at California Adventure Park.
The Oogie Boogie Bash runs select nights from September 9 through October 31, 2021 from 6-11pm. Guests may begin to enter Disney California Adventure park beginning at 3 pm.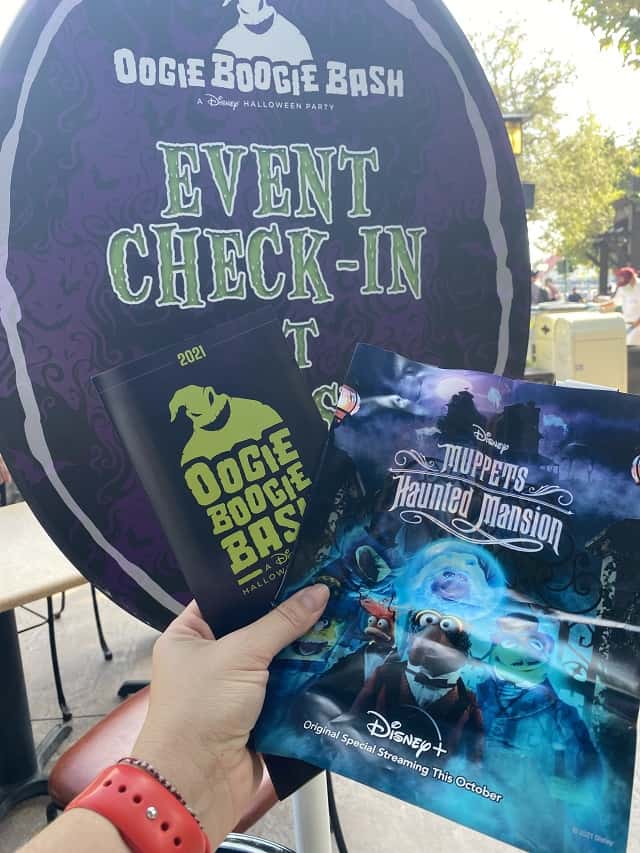 You can read HERE about my experience from the first night of the Halloween Party.
Sonoma Terrace Oogie Boogie Bash Dessert Party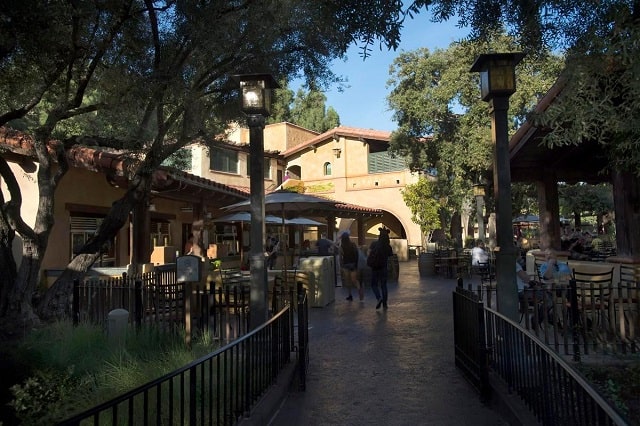 The Sonoma Terrace Restaurant is located in Pacific Wharf at Disneyland California Adventure Park.
During its normal operating times, guests can enjoy this lounge which offers meatball sandwiches, Bavarian pretzels and cheese cups. There is also an assortment of delectable California wines and craft brews.
Sonoma Terrace is a quick-service location which also accepts Mobile Orders. However, Sonoma Terrace during the Oogie Boogie Bash transforms itself into a dessert party! As noted on the Disneyland website:
Dig into some deviously delectable Halloween-themed desserts and beverages, then enjoy preferred seating to the Frightfully Fun Parade when you add this package to your Oogie Boogie Bash ticket.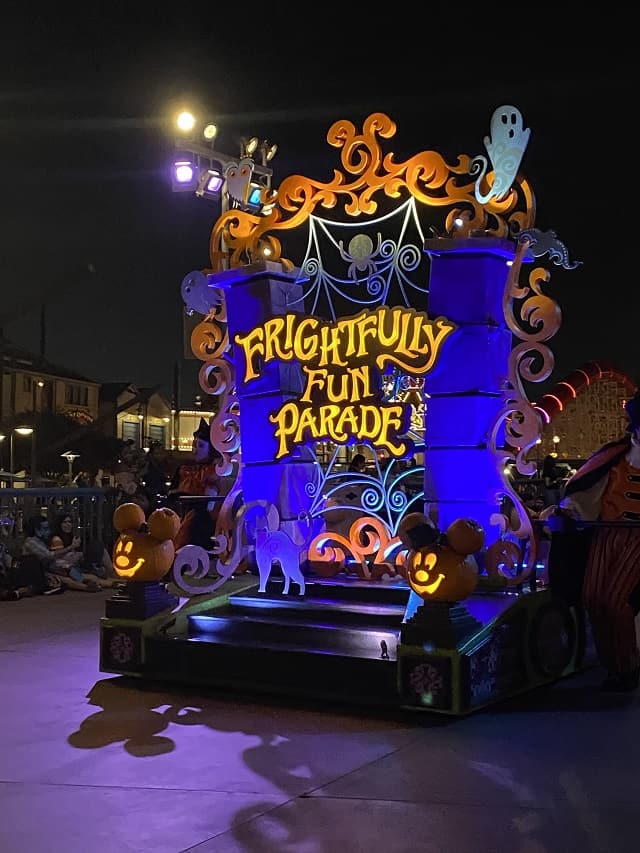 Each guest in your party must purchase a package in order to enter the preferred seating area. The package includes:
An exclusive selection of haunting Halloween-themed desserts
Beverages
Reserved seating in front of Sonoma Terrace/Golden Vine Winery for Frightfully Fun Parade on Oogie Boogie Bash party nights
When I first purchased my ticket for the dessert party, I noticed that the full prepaid price was due upon booking. The price of the dessert party is $84.00.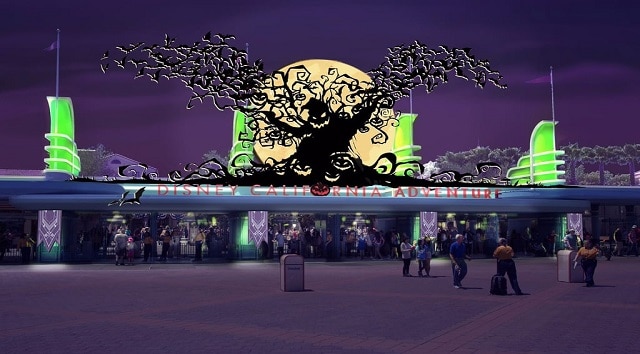 The price includes tax and gratuity. It is also important to note that children ages 2 and under are free, provided that they sit on the lap of an adult.
The cancelation policy is at least 1 day prior to your reservation. If guests do not show or do not cancel, no refund will be provided.
Checking Into the Party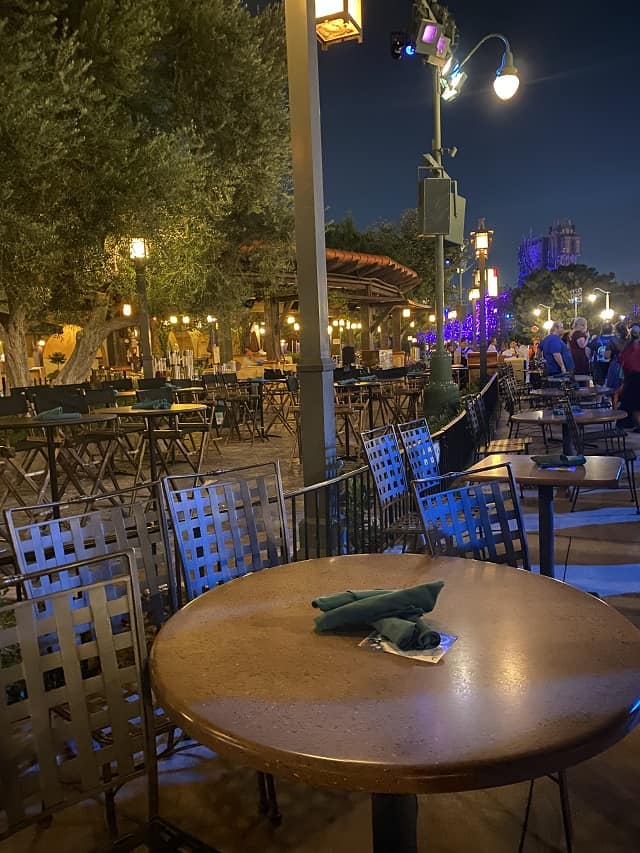 Same-day reservations can be made on a limited basis and are subject to availability according to the Disneyland website.
The dessert party begins 45 minutes prior to the start of the Frightfully Fun Parade. There are two parades during the event: 7:50pm and 10:05 pm.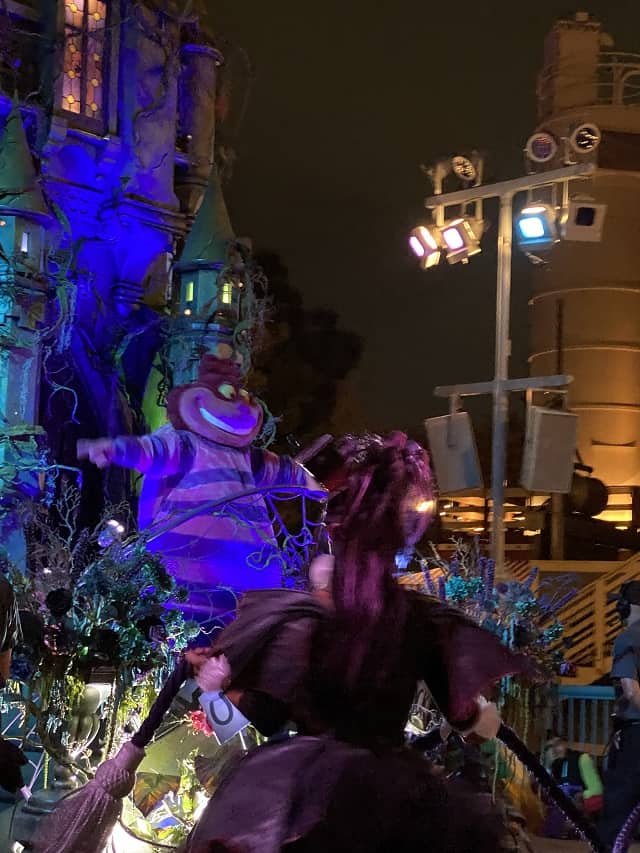 Check in is located at Sonoma Terrace. When I arrived, I was escorted to my seat where I would watch the parade.
I was able to enjoy the desserts and beverages leading up to the parade and through the end of the parade.
Frightfully Fun Parade Viewing Area
To be honest, one of the reasons that I booked the dessert party was for the parade's viewing area. I'm not a huge sweets person, but I do love Disney parades!
I enjoyed watching the three hitchhiking ghosts moving around freely instead of being on an actual float like in the past!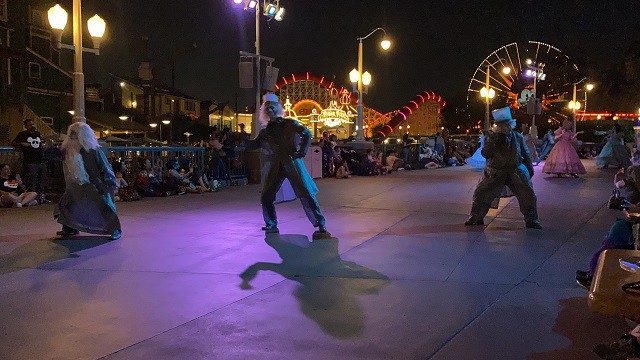 The seating for the dessert party was directly at eye level with the parade route, which was nice because no one was in front of me and I had a great view.
I was by myself, so I was seated next to one other person at the table.
What I ate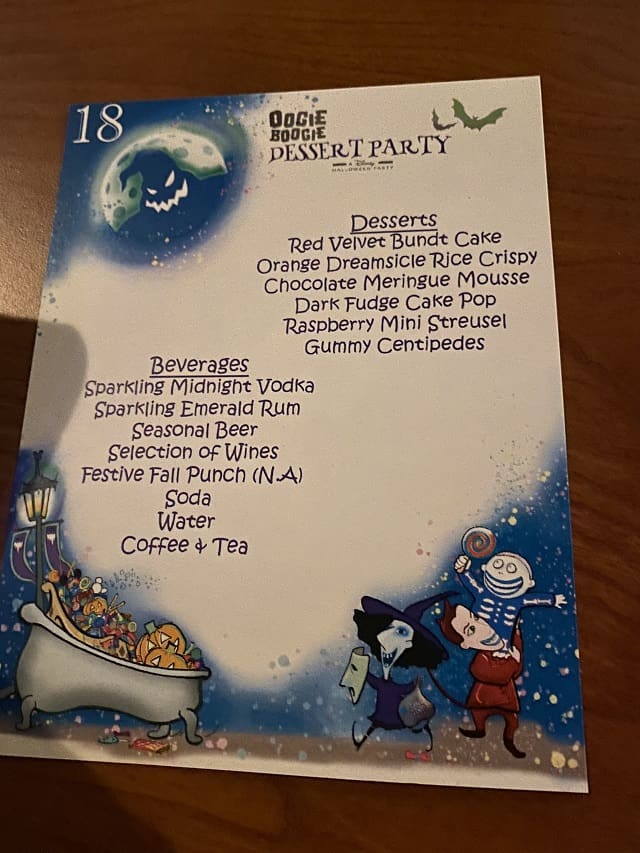 A menu of the dessert items that we would receive were presented on the table. In the past, dessert parties used to be buffets. However, at this dessert party a plate with all the desserts was presented.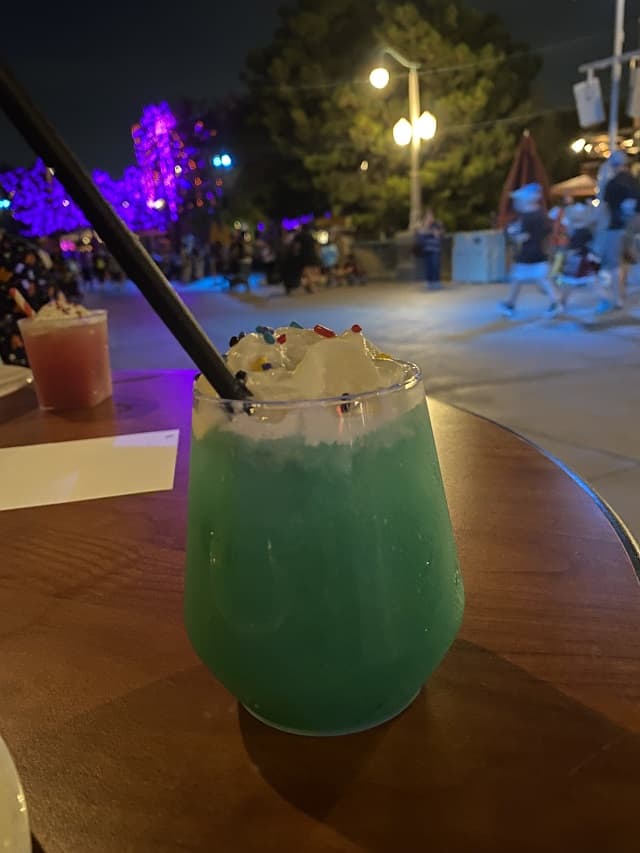 The menu also included drinks that guests could select. I opted for the Sparkling Emerald Rum and a Diet Coke. I was actually surprised that I was given the entire can of soda!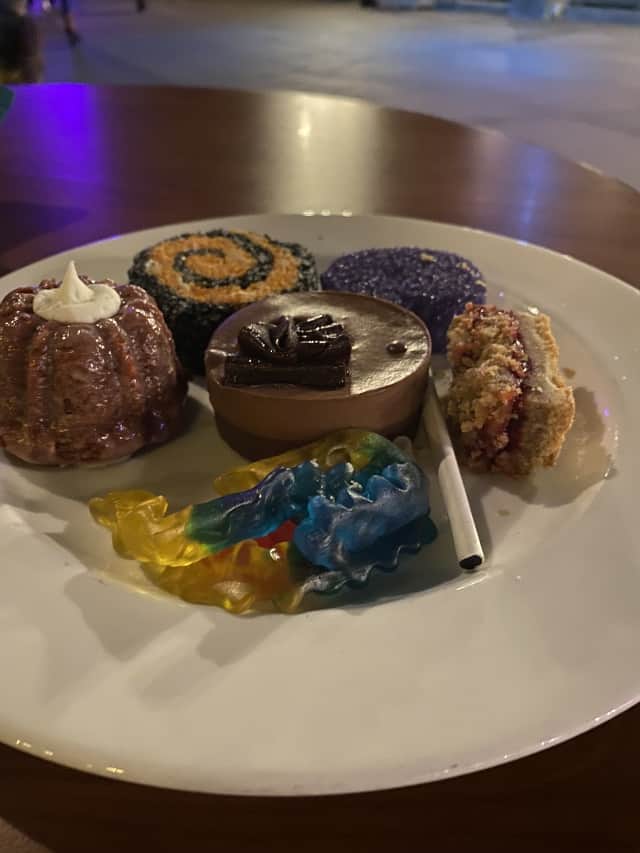 I do have to say that I very much did enjoy the Raspberry Mini Streusel! I ate all of that dessert.
My least favorite dessert was the Dark Fudge Cake Pop. I took one bite and immediately knew that it was not for me. It tasted so sweet, and the entire outside of the cake pop is pure sugar.
Was it Worth It?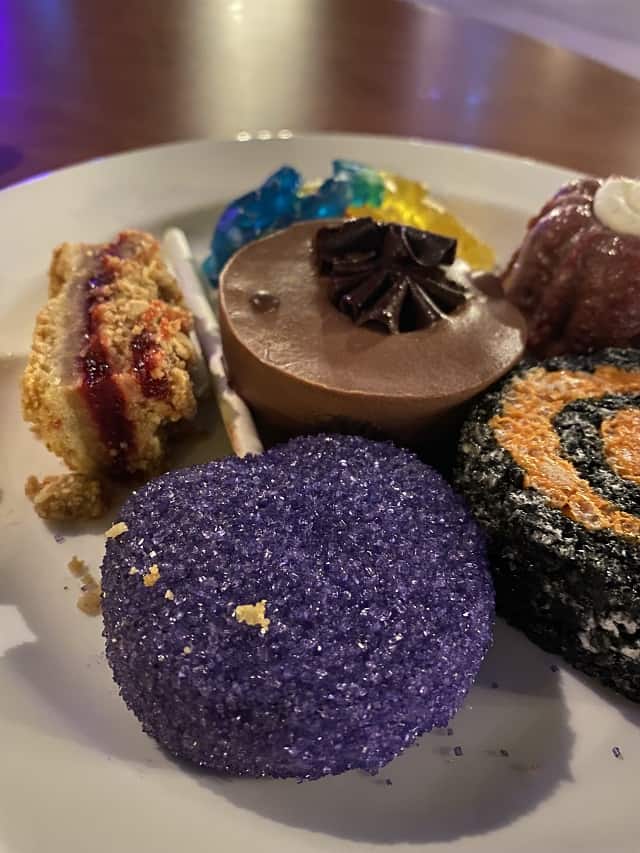 To be honest with you, my tablemate was not too excited to find out that she would be sitting with one other person. Cast Members asked if she would like to be moved, but she answered that she would be okay.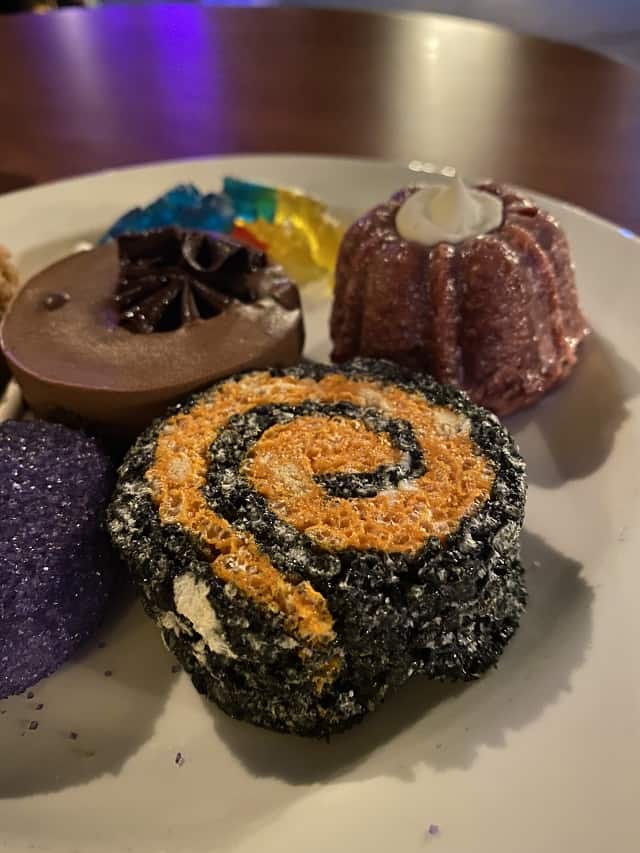 In fact, she warmed up to me when I began a conversation with her about her thoughts on paying $84 for the party. Both of us concluded that it was not worth it especially when next door guests were enjoying a 3 course meal for only $55 and it also included seating for the parade.
We could not figure out why we were paying more to eat 6 pieces of dessert.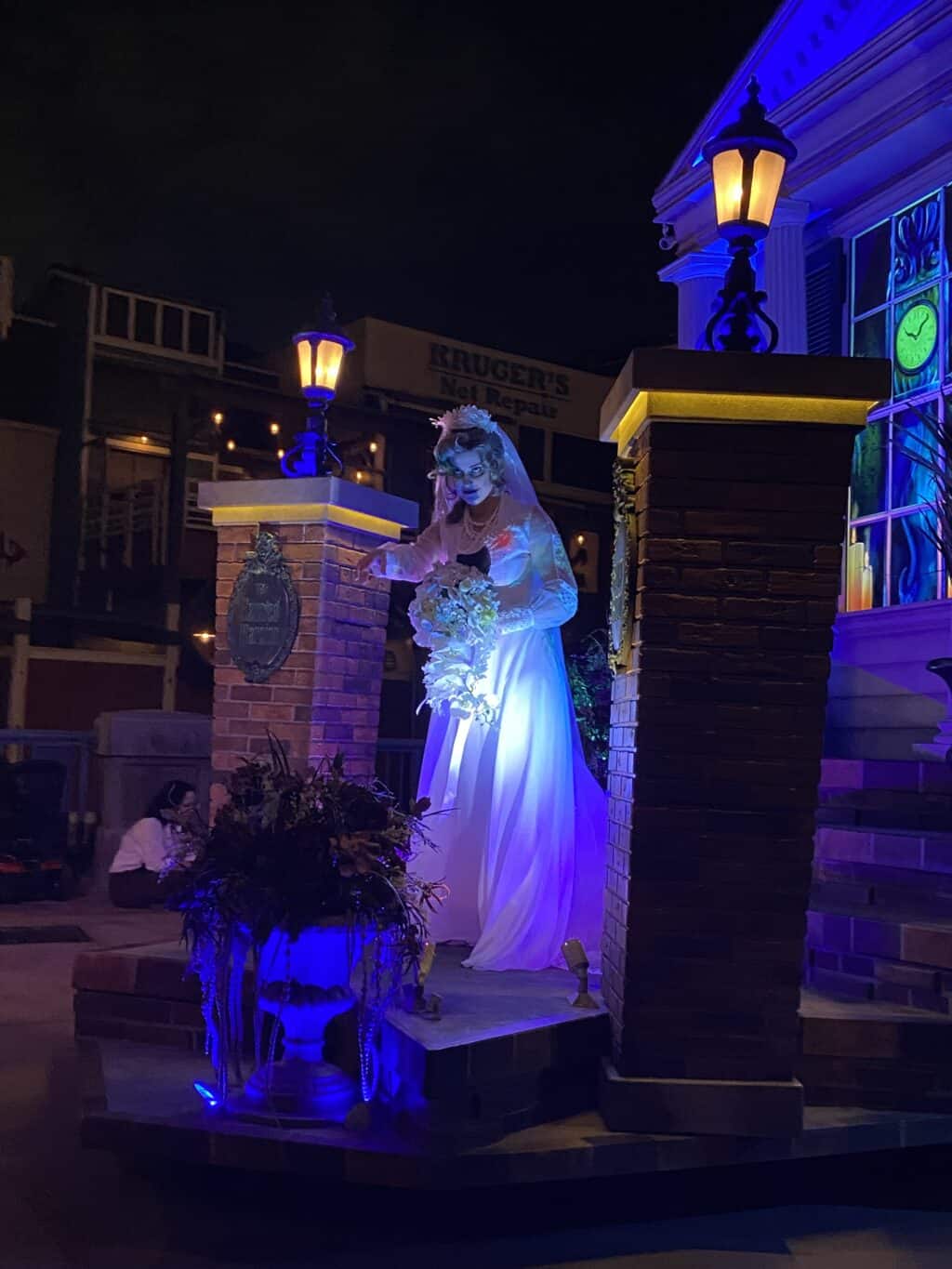 We also discussed the fact that we could have easily found a spot for the parade directly in front of us at least 15 minutes prior to the beginning of the parade and could have saved the money as well.
Granted, we would have been sitting on the ground, but it was still a good location to watch the parade.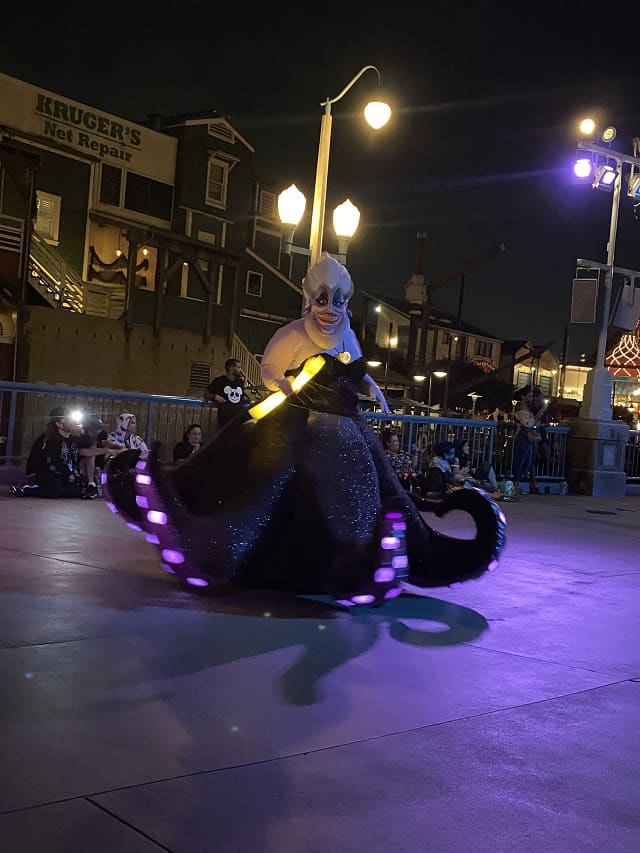 I definitely know that I will have to pass on the next dessert party. Although it was nice being able to attend the first dessert party from a Disney park post-pandemic, it was truly the ticket price and then realizing that there was no buffet but a plate with your desserts that did me in.
Our waitress did, however, provide us with a to-go bag that I could take back to my hotel.
Do you think the Sonoma Terrace Ooogie Boogie Dessert Party is worth $84? Why would you purchase the dessert party: for the sweets, the location, or the Frightfully Fun Parade? Let us know in the comments on Facebook and in our Facebook group.