LATEST VIDEOS
Subscribe to my Youtube!
LIVE - Just Mousing Around
Just Mousing Around - LIVE
LIVE - Just Mousing Around
New permit filed signaling an amazing new treat shop is in the works for Disney Springs. Check out all the details here.
Details on Permit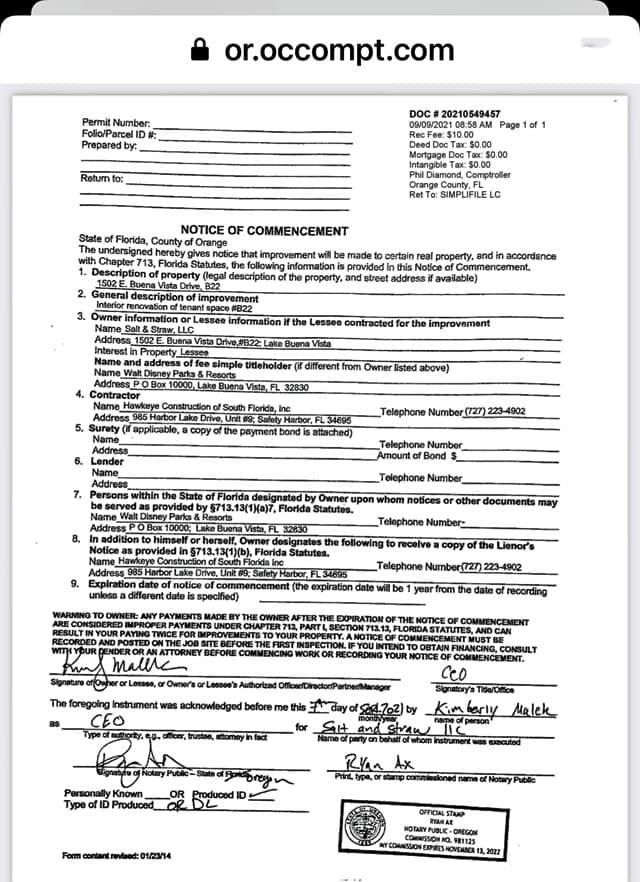 According to the Orange County Comptroller, a new permit was filed on September 9, 2021. General description of this permit states interior renovation of tenant space #B22.
This is the location of the former Ample Hills Creamery at Disney Springs. Expiration of this permit happens one year after the filing date. Hopefully it will be open in time for next summer.
What is Coming?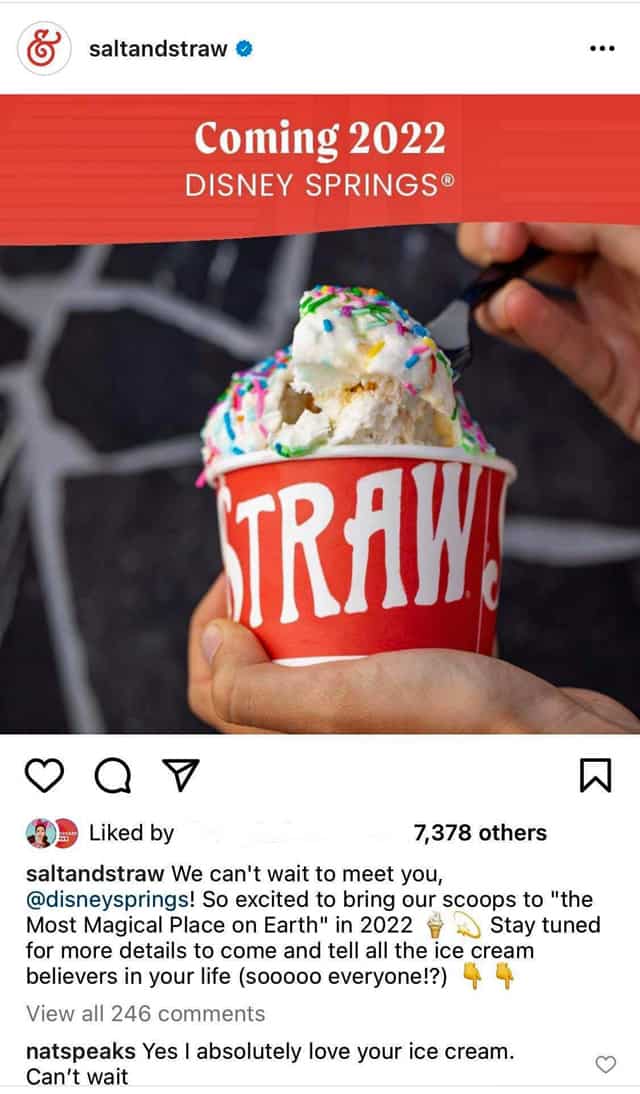 The closing of Ample Hills Creamery left a gap in ice cream offerings at Disney Springs. After all, who doesn't love ice cream on a hot Florida day? Well, now we're excited to share a new ice cream store, Salt and Straw!
A new ice cream story is coming to Disney Springs: Salt and Straw!
Their Story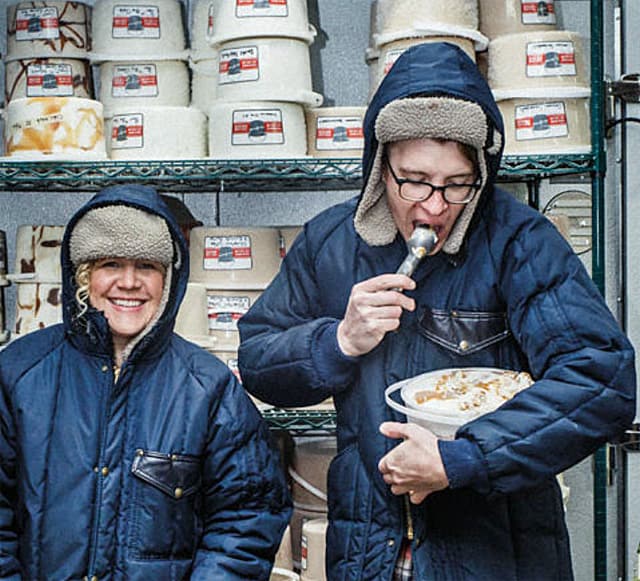 Kim Malek, one of the owners, dreamed of a place where family and friends could get together. She decided an ice cream shop would be the perfect place to gather. Recruiting her cousin, Tyler, they got to work planning!
In the beginning, they used 4 used ice cream makers and spent countless hours creating unique flavors. While he was creating wonderful ice cream combinations, Kim purchased an ice cream cart. Then, they began their fabulous adventure, sharing their love of ice cream and community.
In addition, Salt and Straw is committed to diversity. "When I think of the most important value at Salt and Straw, it is Human Kindness. People are the source of our strength, and we always believe the best in them. We know we're strongest when everyone can participate equitably in our communities. Our scoop shops and kitchens are safe spaces where everyone can be respected and able to put down their armor, come as they are, and feel welcomed." ~ Kim Malek
Locations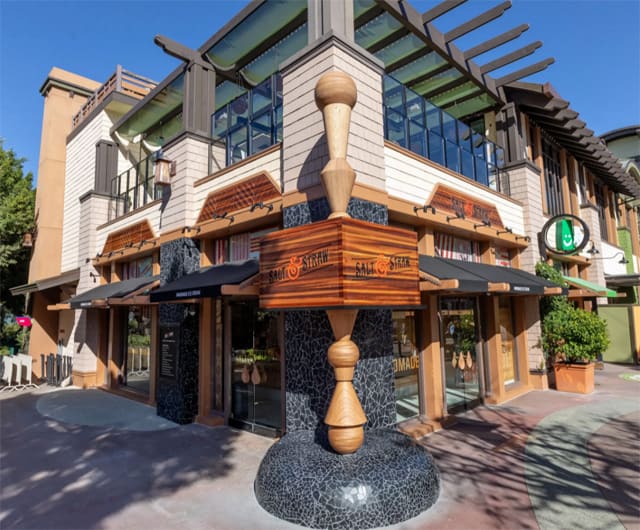 Even though neither of them had previous ice cream making experience, their dedication and creativity caused their business to grow. Now, they have locations in Portland, Los Angeles, Anaheim, San Francisco, Bay Area, Seattle, and Miami. In Anaheim, guests can delight in these tasty flavors in Downtown Disney. We're so happy that they will be expanding to Disney Springs soon!
Flavors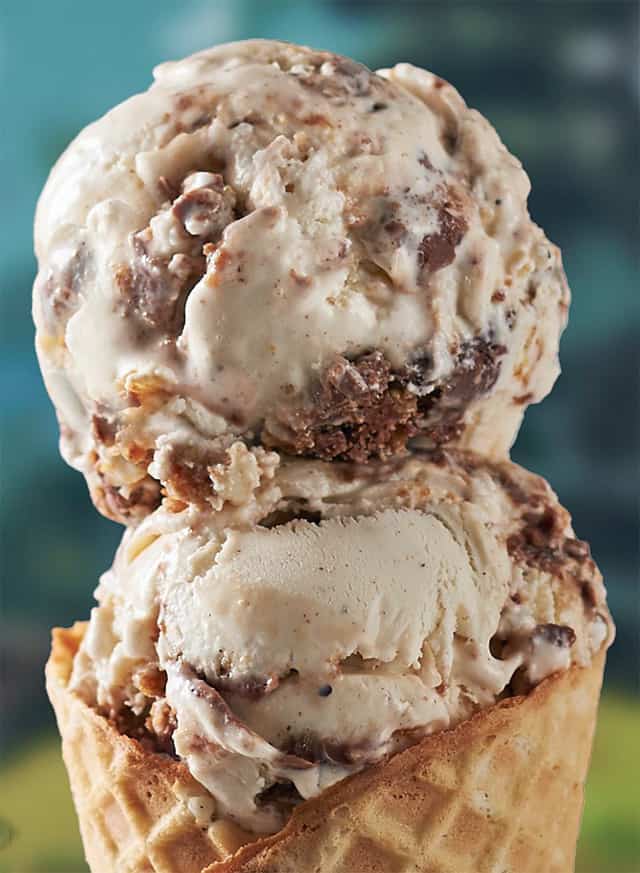 According to Salt and Straw's website, some flavors rotate monthly while others are consistent (classic flavors). In reading the descriptions, each is based on bringing community together.
For example, check out the description of cowboy coffee grinds and bourbon, "There's an inherent grit to cowboy coffee. By brewing straight in the campfire, there's no filters or fancy methods – just you and your beans. Coava's Kilenso grinds bring a wake-up worthy kick to our housemade fudge, while chunks of chewy brownies double the chocolate factor. We sneak in a nip of Eastside Distilling's Burnside Bourbon for an extra hit of that off-the-grid woodsy-ness."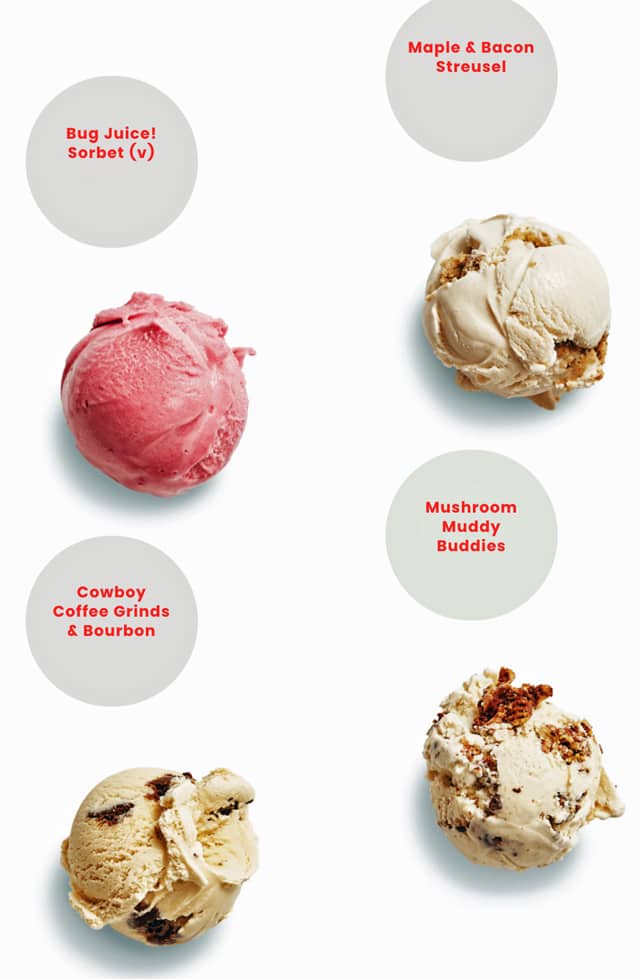 Some of the classic flavors at their Portland locations include: sea salt with caramel ribbons, double fold vanilla, honey lavender, and strawberry and coconut water sherbet.
Note: Salt and Straw always has at least 3 dairy-free items on each menu. However, all of their products contain sugar.
Are you excited about this new ice cream location? Have you tried any of the Salt and Straw locations? Please share your thoughts in the comments below or on our Facebook page.
Sources: Orlando Comptroller, saltandstraw.com
Are you planning a vacation? Reach out to our trusted travel agency sponsor Authorized Disney Vacation Planner
Mouse Class Travel
!