When walls go up at the Disney parks, fans can not help themselves as they try to guess and figure out what is occurring. Over the last couple of days a painted sign that read "Pelican's Landing" was discovered, and we finally know what it means.
Pelican's Landing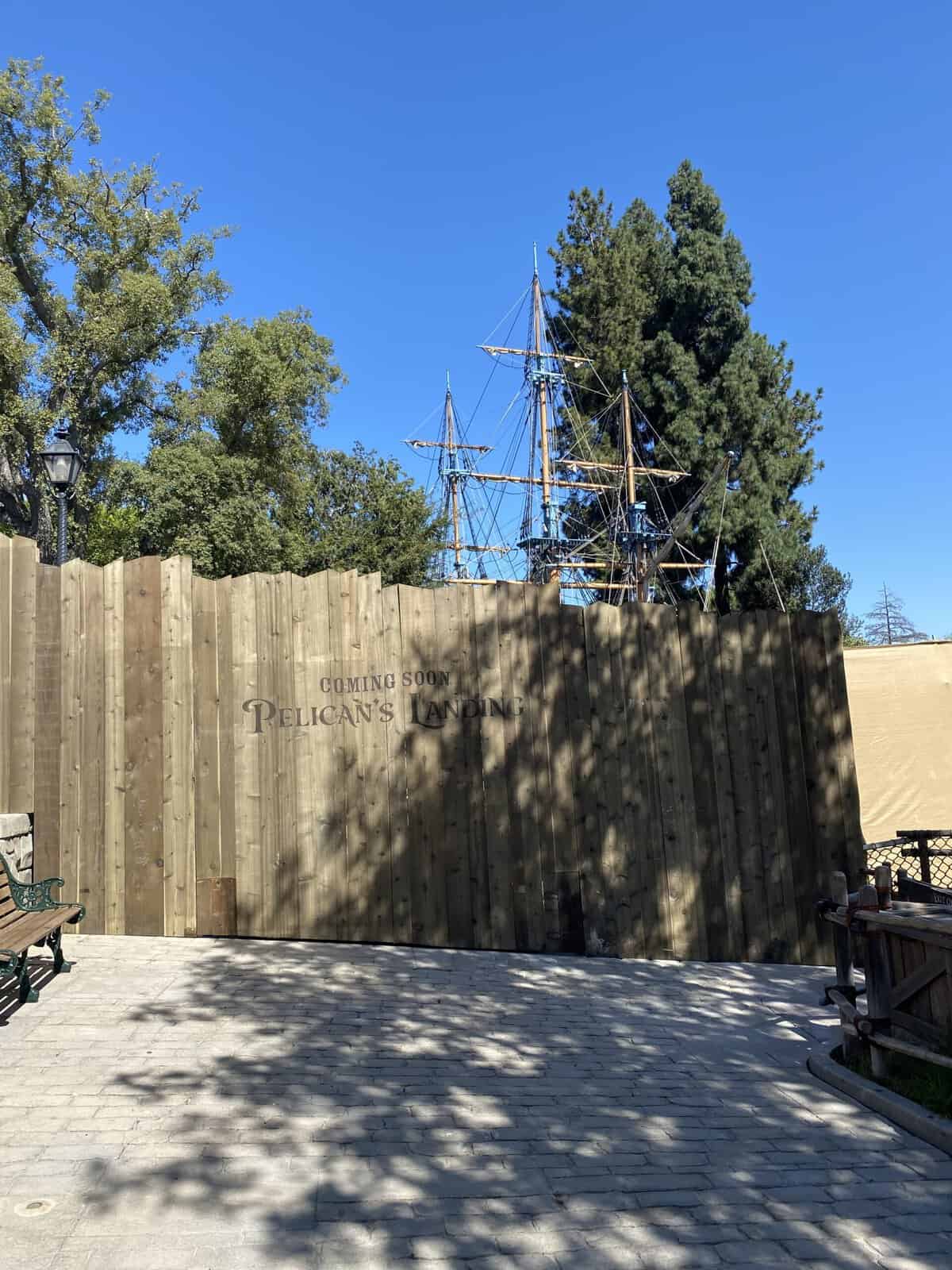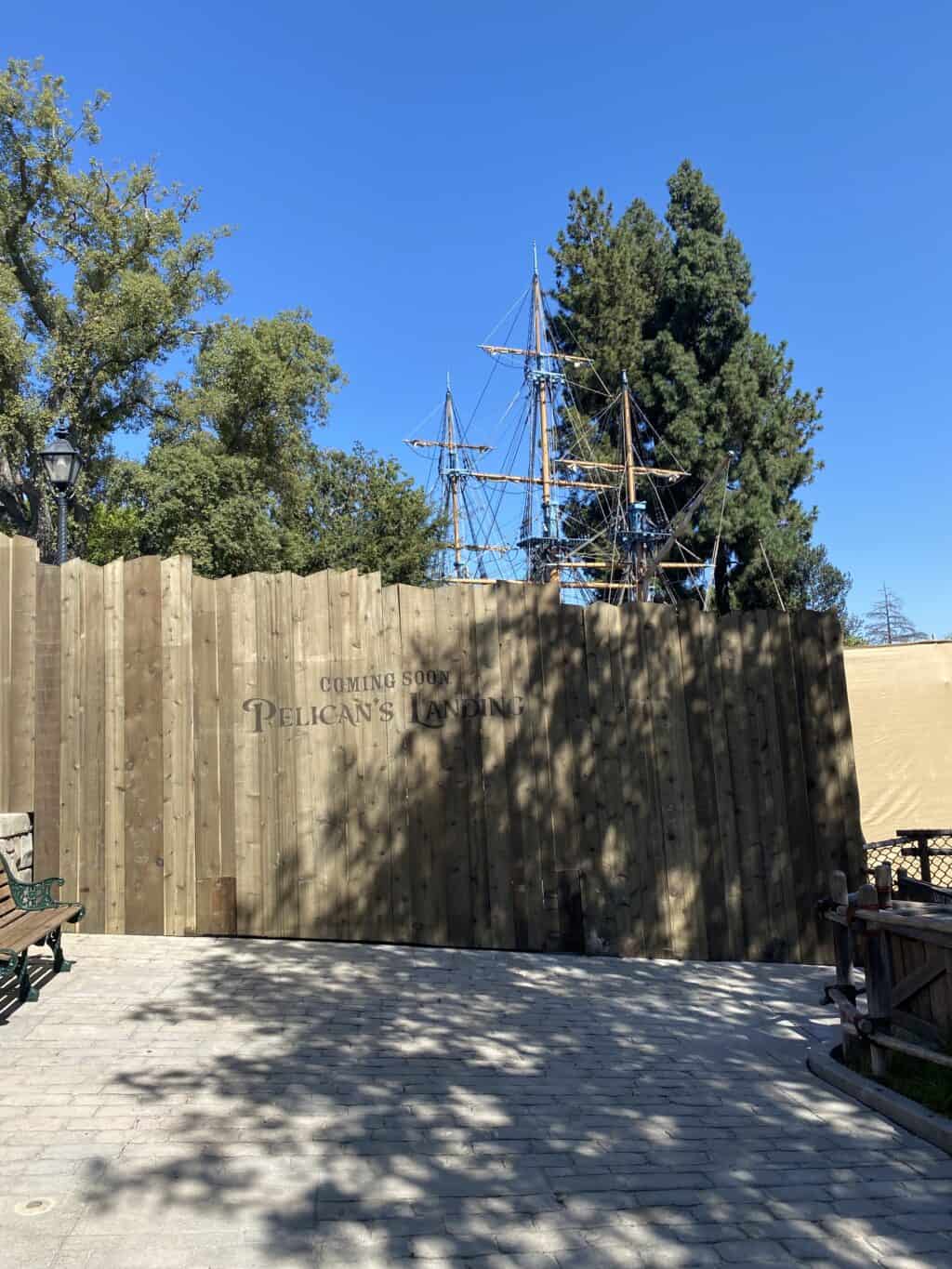 Tarps and construction walls were sighted on the riverfront of Disneyland Park, and many inquiring minds wanted to know what was happening.
Was it a restaurant, lounge, or attraction? The guessing game became quite a fun one as guests minds wandered aimlessly.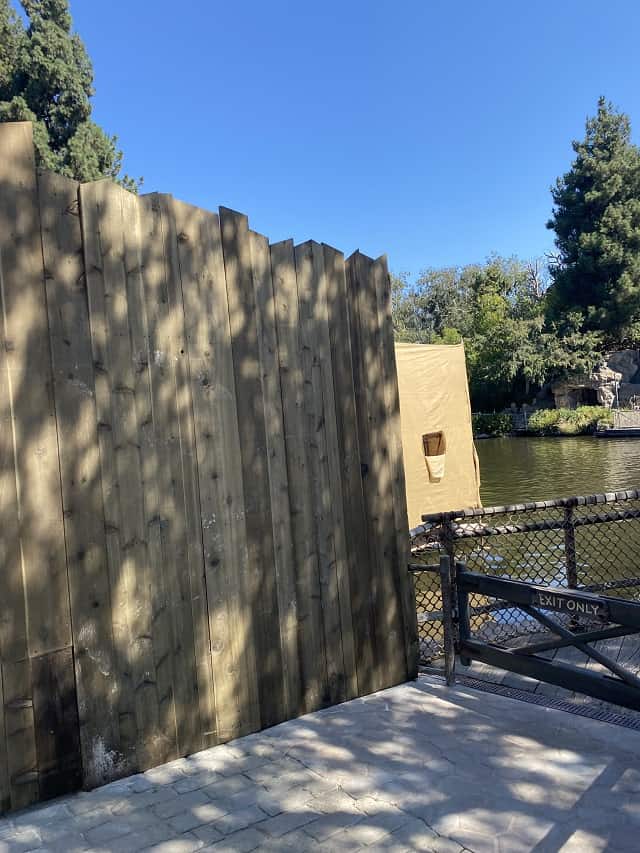 During my visit to Disneyland on Saturday, I came across the construction wall.
Later during the day Disney announced Pelican's Landing will become an extension dining area for dining at Harbour Galley.
Pelican's Landing will be an extension of Harbour Galley's seating area.
Harbour Galley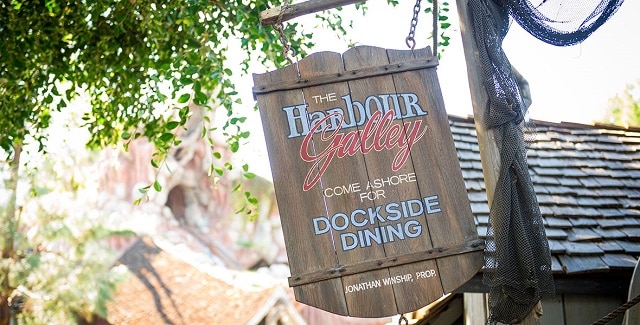 Harbour Galley is located in Critter Country and offers lunch and dinner.
Some of the menu items include a lobster roll, soup in a sourdough bread bowl and a tuna salad sandwich.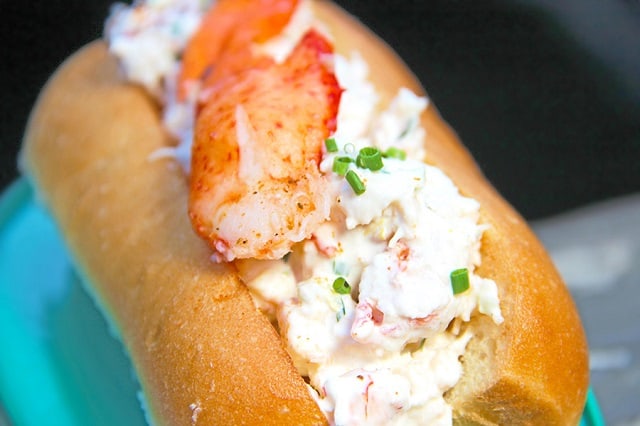 Sounds pretty yummy, doesn't it? To be honest, I've never eaten at this dining location!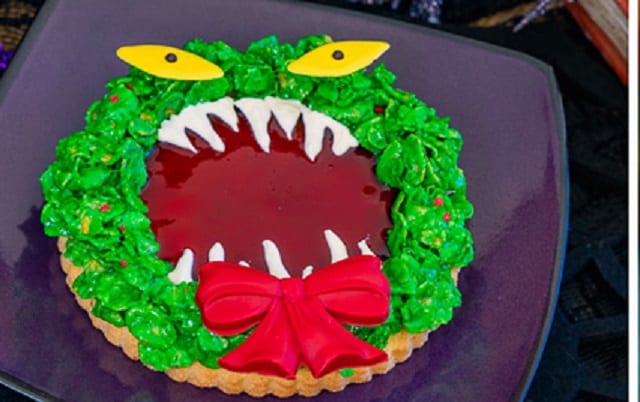 Currently, the seasonal offerings include the Haunted Mansion Holiday Wreath Cookie and the Jack Skellington Premium Sipper.
Multi-Level Seating Area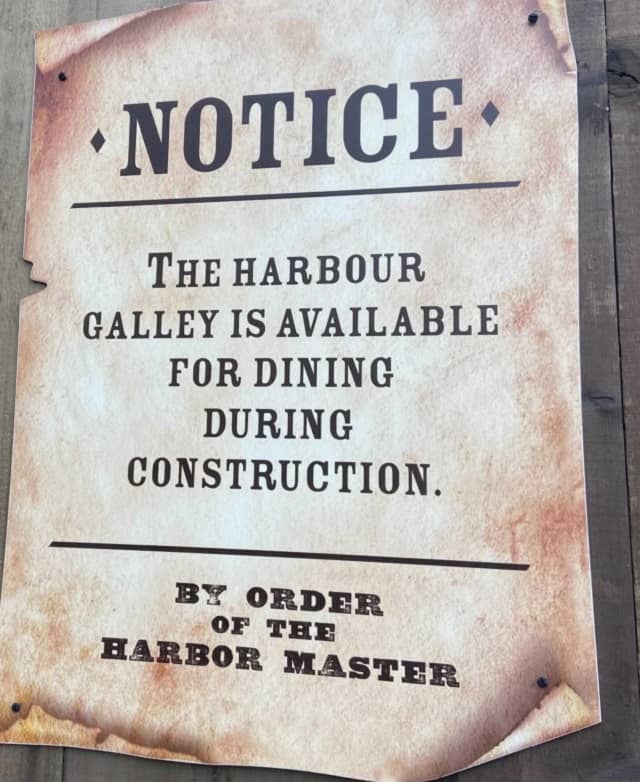 The new dining area will be a multi-level seating area part of a new dock and is expected to open later this year.
One thing is for sure and that is that Pelican's Landing will offer a scenic view of Rivers of America while dining.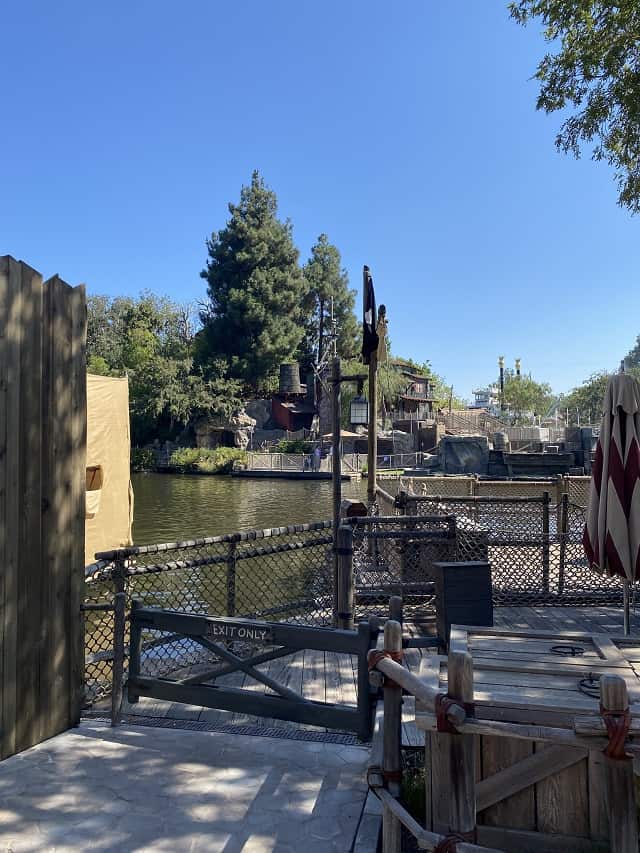 How amazing would this be for Fantasmic when it returns! Guests will be staking out their seats for hours if this is the case!
What are your thoughts regarding Pelican's Landing extended multi-level dining area? Will you be enjoying this new dining location? Let us know in the comments on Facebook and in our Facebook group.