I know that we are still 126 days away from Christmas, but all I want for Christmas this year are many pieces from this year's Loungefly Holiday Disney Collection. Join me for an exclusive look!
Loungefly Alice and Wonderland Collection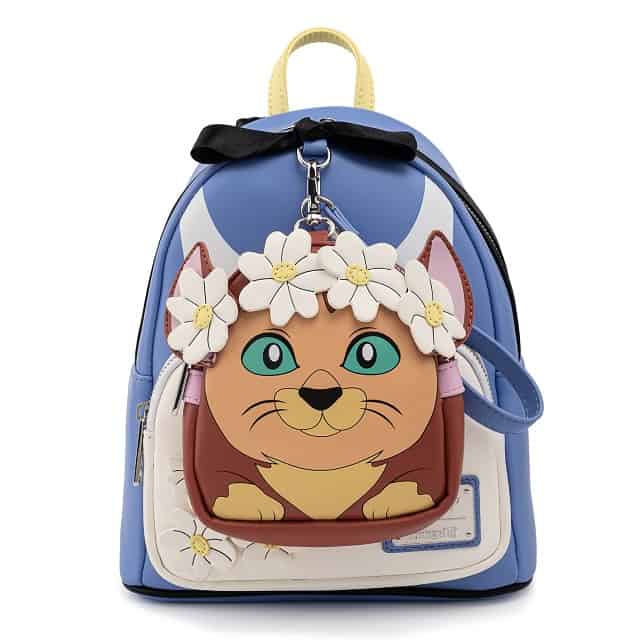 I recently shared with you the brand new Alice in Wonderland Collection that Loungefly has created for the 70th anniversary of the fan favorite animated film.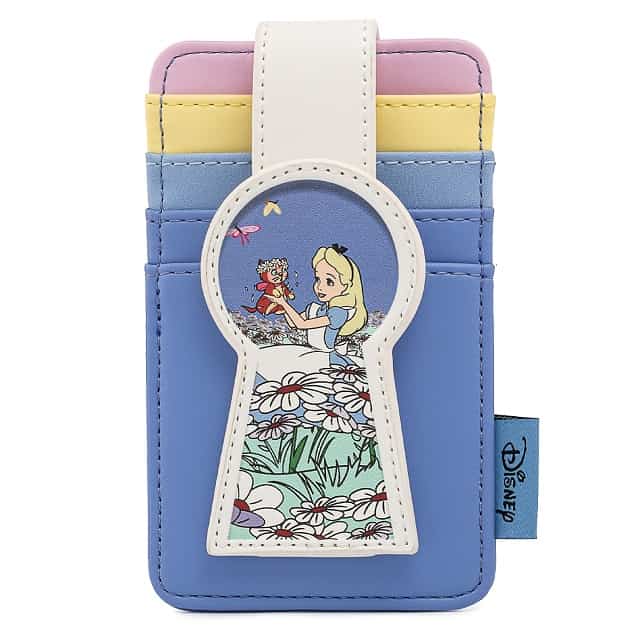 You can read more about it HERE.
Loungefly Holiday Collection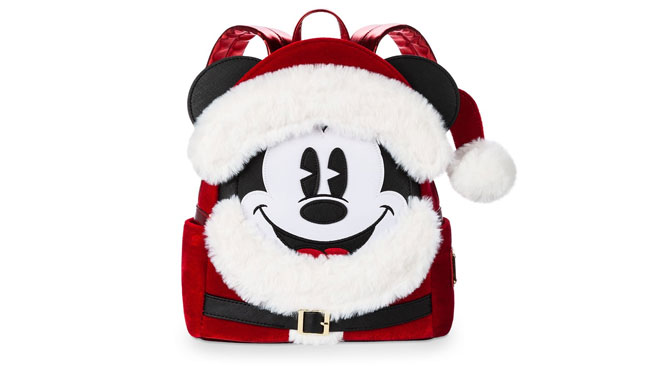 When I first received the sneak peek pictures of the holiday collection my heart fluttered a beat as the backpack with Mickey and Minnie as snow people just called out to me… "Marisol… you need me… you need me…"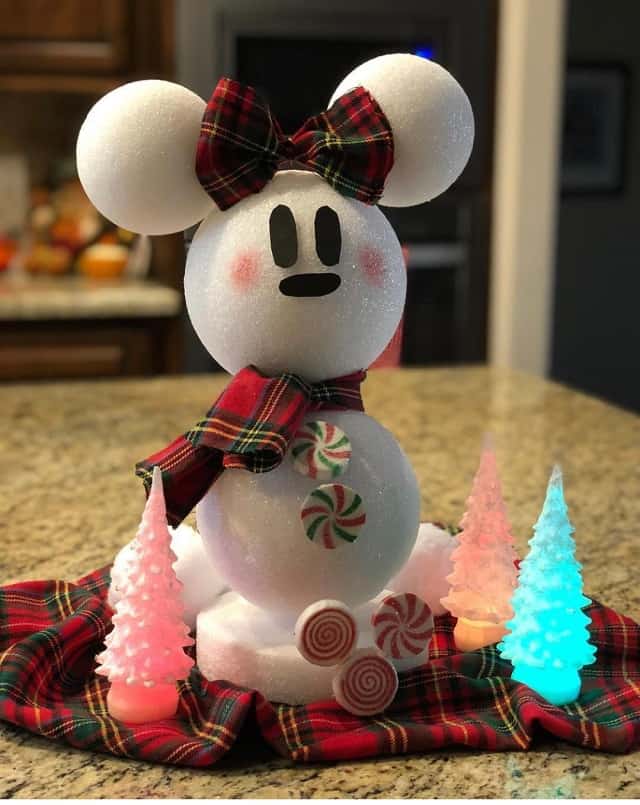 As a HUGE fan of the Disney parks at Tokyo Disney and their holiday Mickey and Minnie snow people merchandise I knew this is the backpack for me! I even created them as a DIY project at home a couple years back!
This years holiday collection consists of 7 pieces and 2 different types of Mickey ears.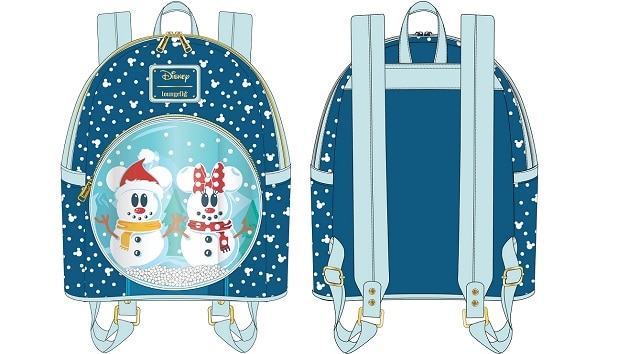 The first piece of the collection is the mini backpack that I have already mentioned above. It features the Mickey and Minnie Snow people inside a snow globe.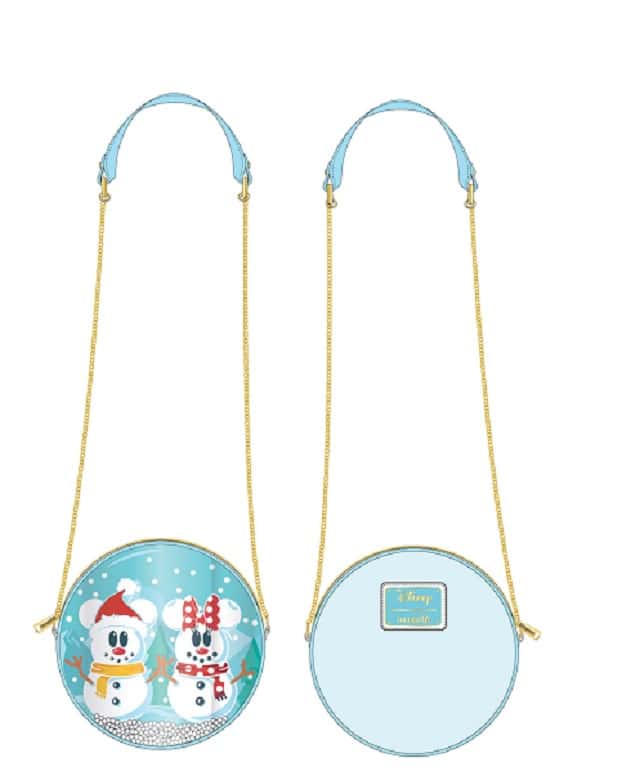 The second piece features a crossbody bag. It will sell for $65.
I would have to say that this is my favorite piece of the three from this collection. It is simply adorable!!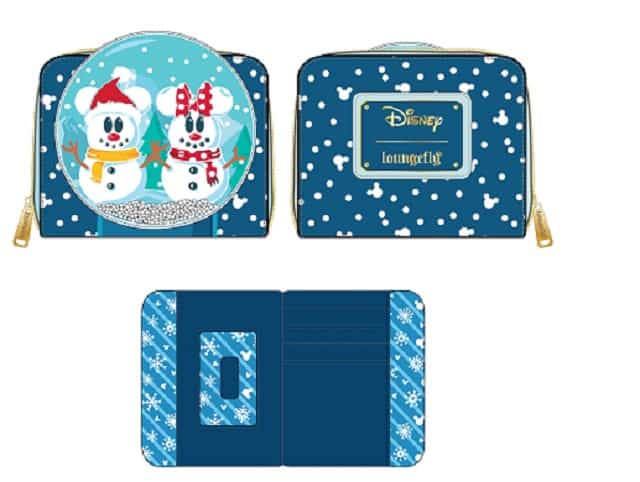 Lastly there is the wallet which retails for $40.00. Goes perfect with the mini back and crossbody!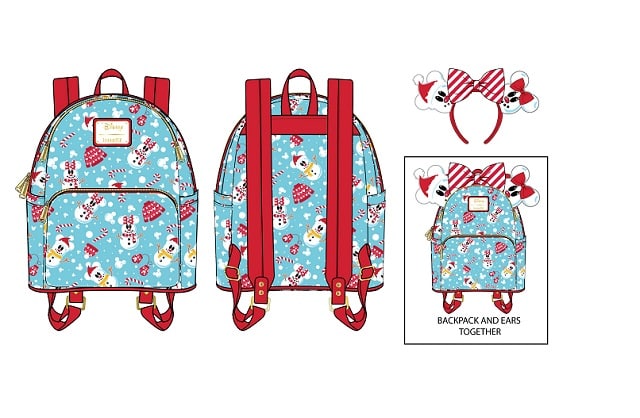 Want to add another pair of ears to your collection? Even better, what if they snapped to your mini backpack! Well, Loungefly has done just that!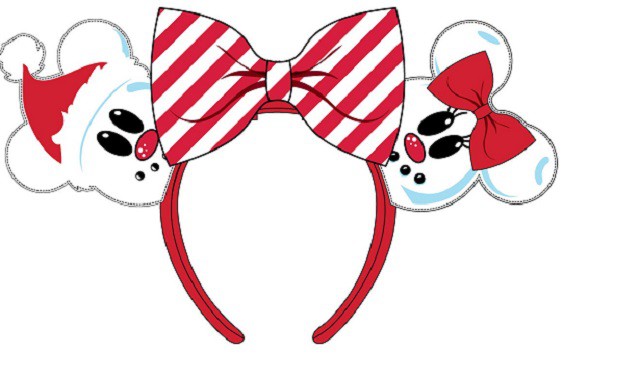 The backpack with ears retails at $100. Ears can be purchased separately for $30.00.
Gingerbread Collection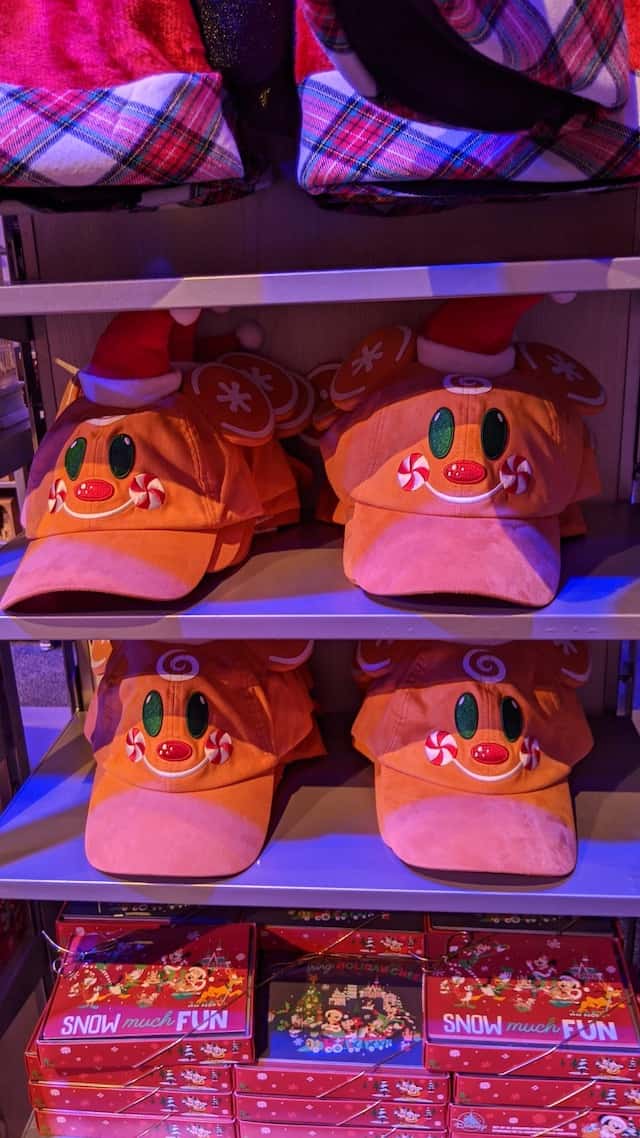 There is one other collection for the holiday season and this print is especially popular among Disney fans!
The Disney Mickey and Minnie Mouse Gingerbread collection is an extension of Loungefly's popular and beloved Parks line, which quickly generated fan excitement and sold out shortly following its release.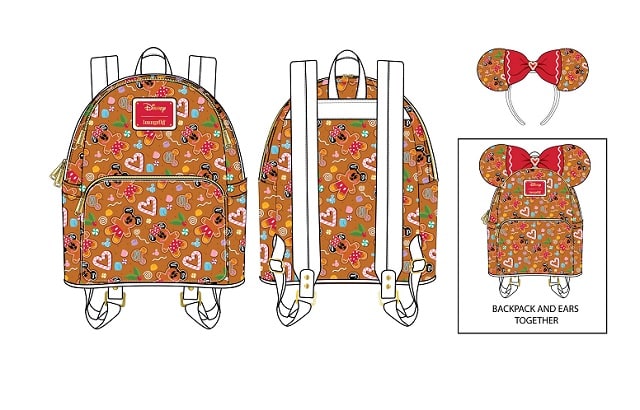 How adorable is this combo of the snap on gingerbread ears and mini backpack!
The backpack with ears retails for $100. Ears can be purchased separately for $30.00.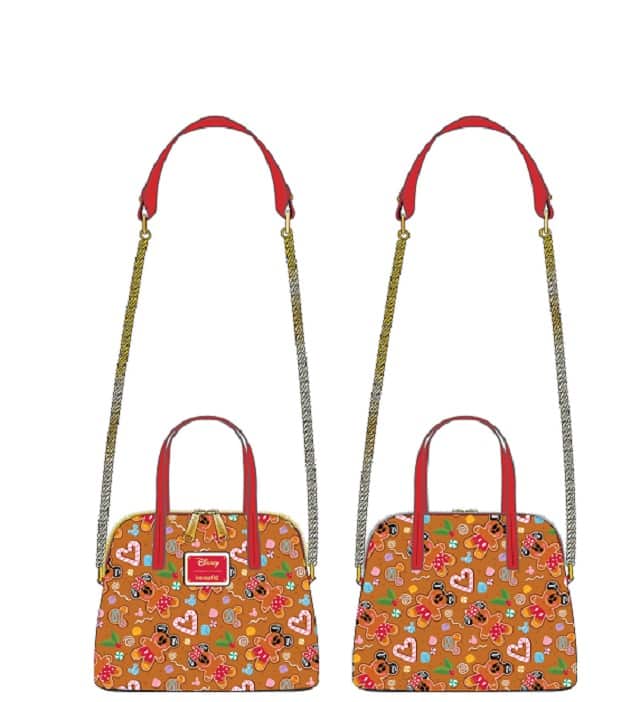 Interested in a crossbody with those whimsical gingerbread Mickey and Minnies? This one is for you! It will retail for $65.00.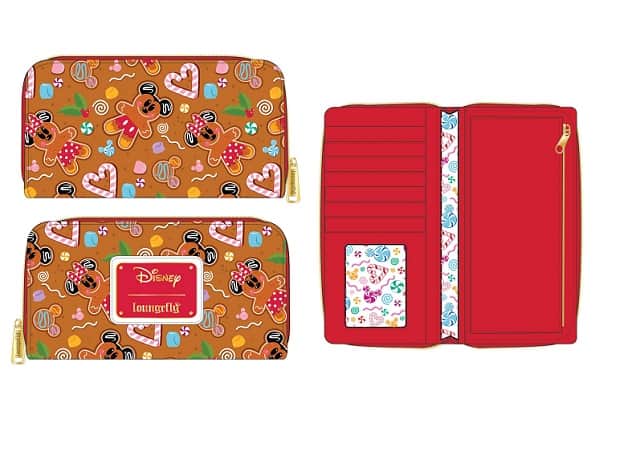 And last but not least the matching wallet which retails at $40.00.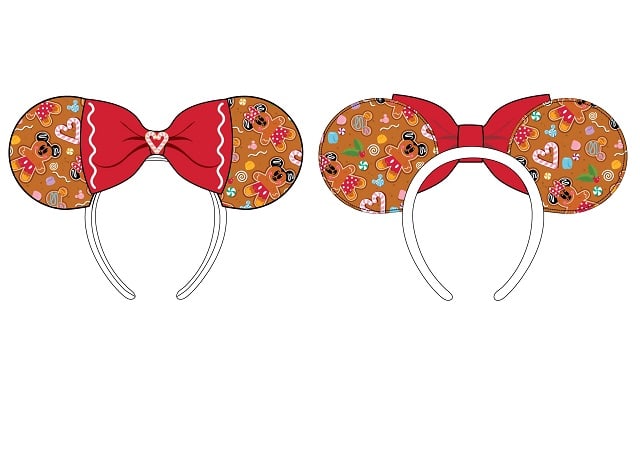 Beginning fall 2021, Loungefly will release the whimsical collection on Loungefly.com. Although we do not have an official date, make sure to check back with us for when we do!
Which piece from the holiday collection are you wanting to receive under the Christmas tree this year? Let us know in the comments on Facebook and in our Facebook group.