Playing around on the My Disney Experience app, we noticed something new! Is this possibly an indication of the new Annual Pass pricing for Walt Disney World?
When Disneyland announced the return of Annual Passes earlier this month, they assured us that the announcement for Disney World passes would be coming! The passes will be available in time for the 50th anniversary of Magic Kingdom on October 1, 2021. But what about pricing?
Annual Passes Temporarily Unavailable
Disneyland and Disney World Annual Passes were not for sale during the closure period for either park. For Disney World, you could continue your passholder status and even renew your pass, but they still are not selling new Annual Passes.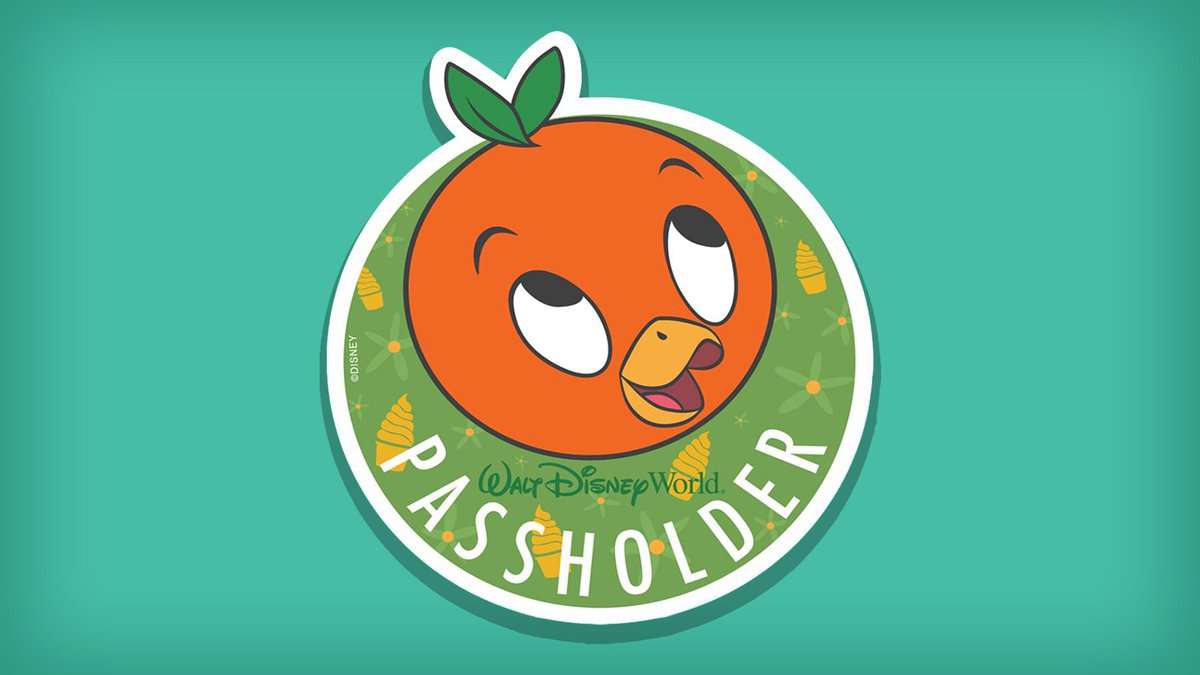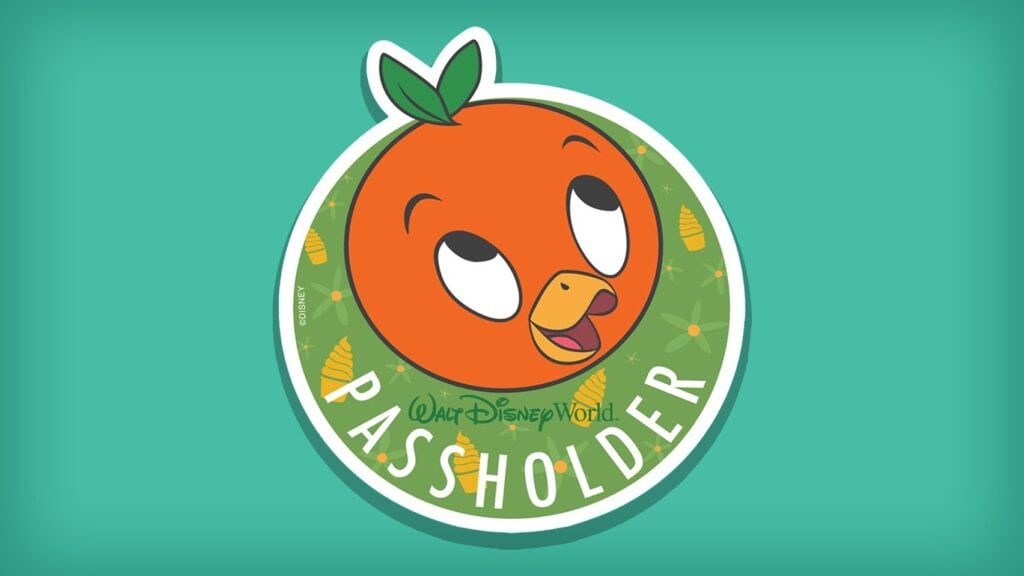 A few months ago, if you had a WDW Annual Pass that expired during the closure period or that you canceled because of the pandemic, you could request the chance to buy another pass.
According to reports from various would-be passholders, this practice has been halted while the new passes roll out.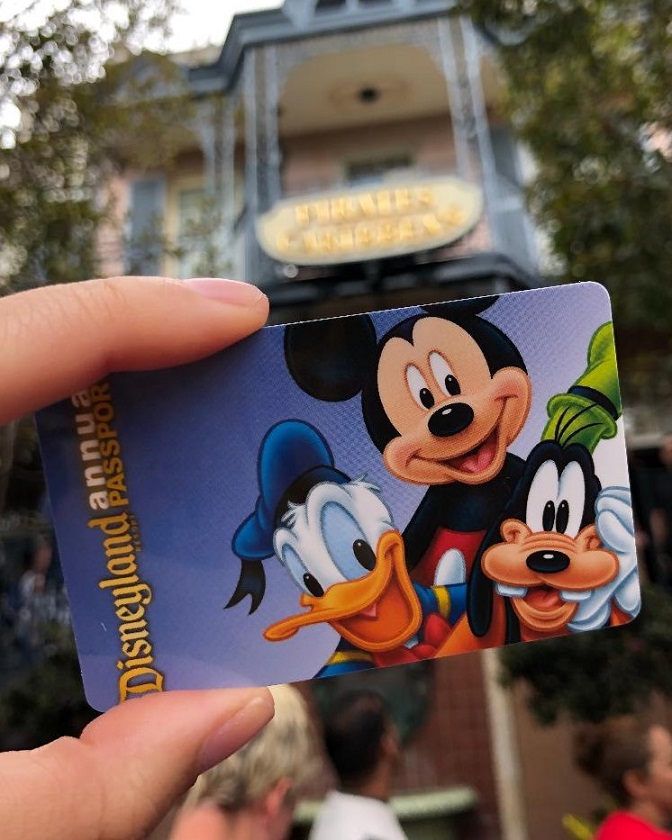 In contrast, the Disneyland Passholder program was completely disbanded and previous passholders were given legacy status. The legacy status allowed them to still receive merchandise discounts.
The Return of the AP
As stated above, the parks on both coasts have committed to restarting their Annual Pass program.
We saw some major changes to the types of passes available on the West Coast, and the pricing was more than it had been previously.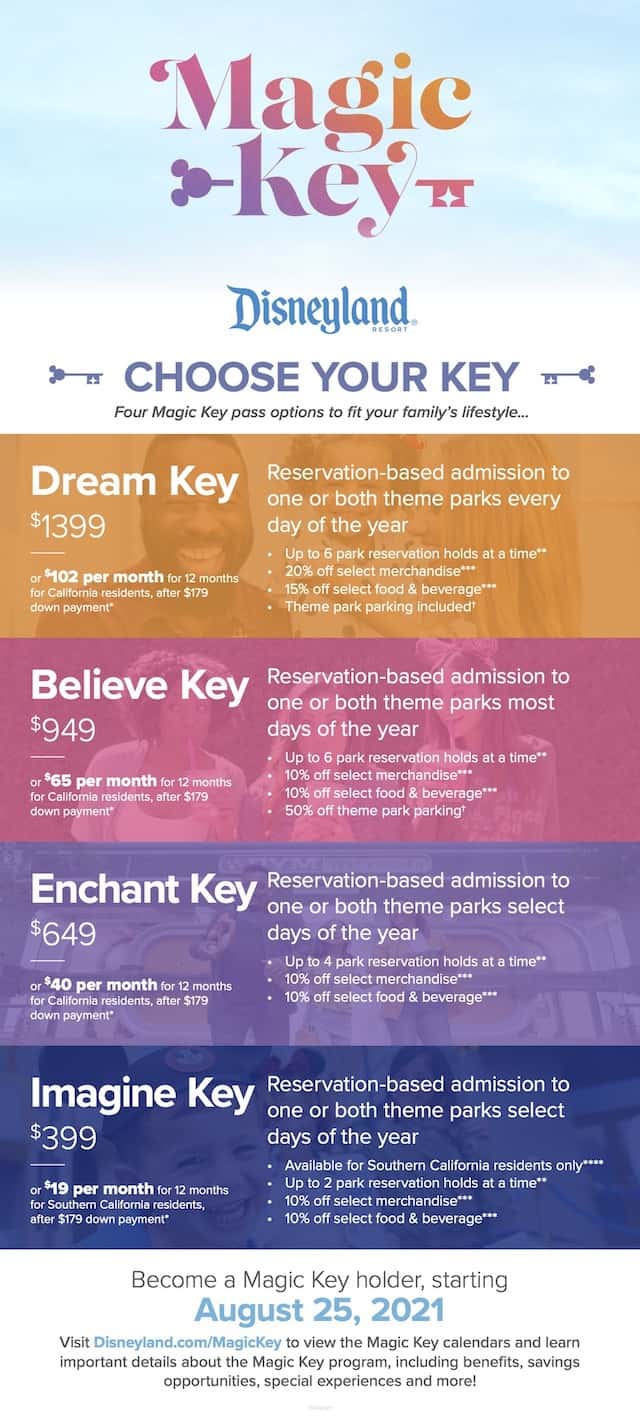 Hint at Possible Pricing?
Over at Walt Disney World, an official announcement with dates and pricing for Annual Passes has not come out yet.
Non-Resident
However, today we noticed something in the My Disney Experience app: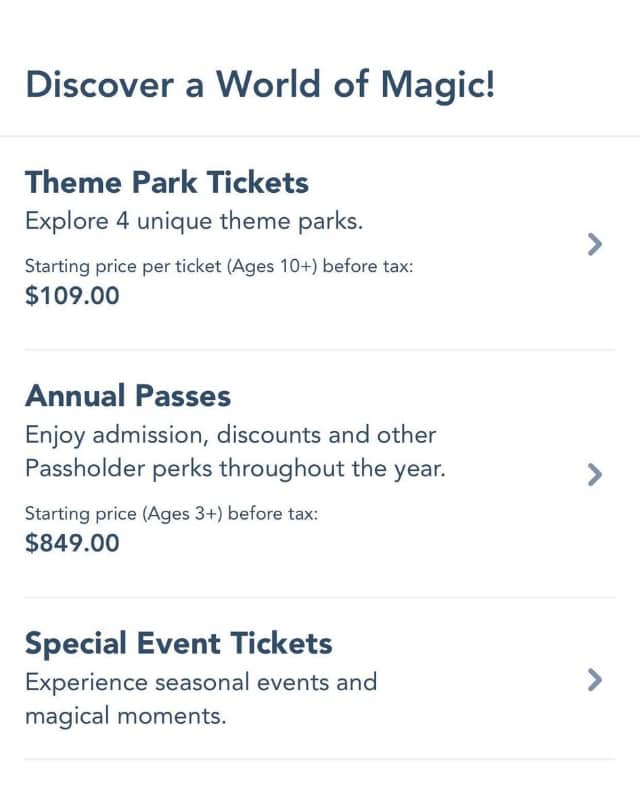 The link connects to a page that says APs are not currently available. Which we knew, of course, but the price is both new and perplexing to me.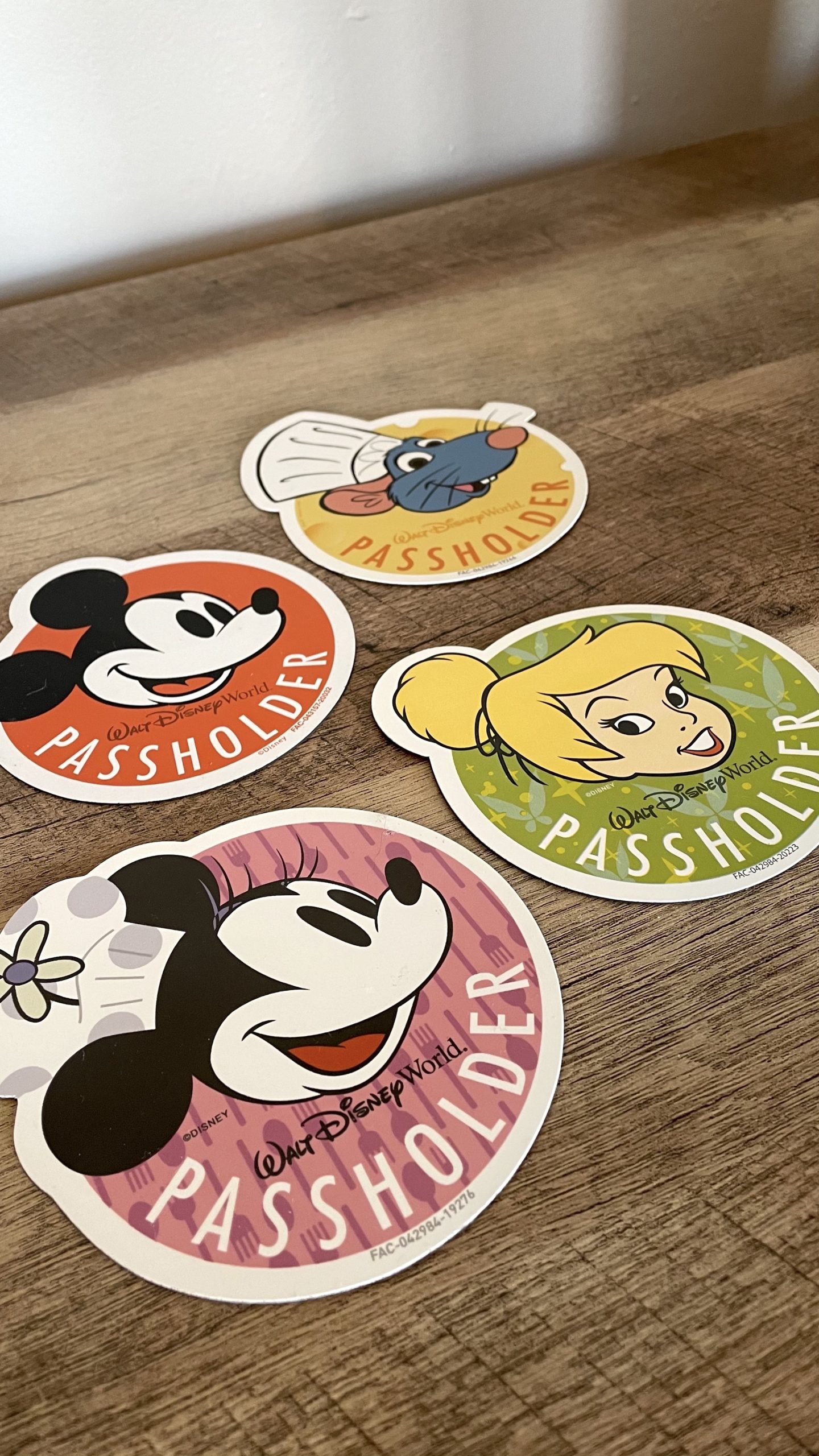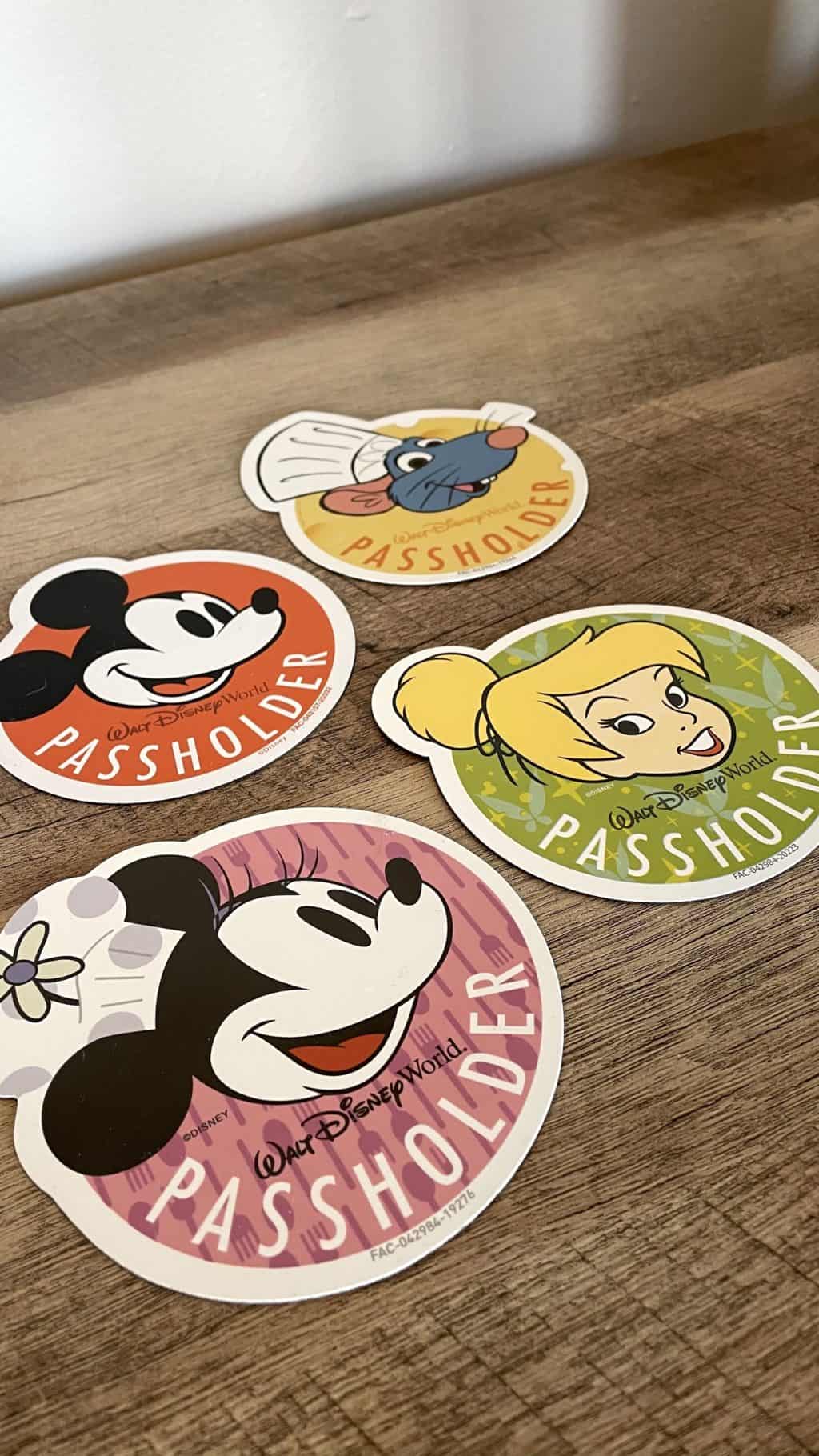 Last month, our Platinum Plus Annual Passes expired and had to be renewed. Disney no longer sells water park APs of any kind, so we downgraded to platinum upon renewal. My (Rebecca) renewal cost over $1000. so what is going to be starting at $849?
Keep in mind the only passes available to out-of-state guests were Platinum (and the now-unavailable Platinum plus).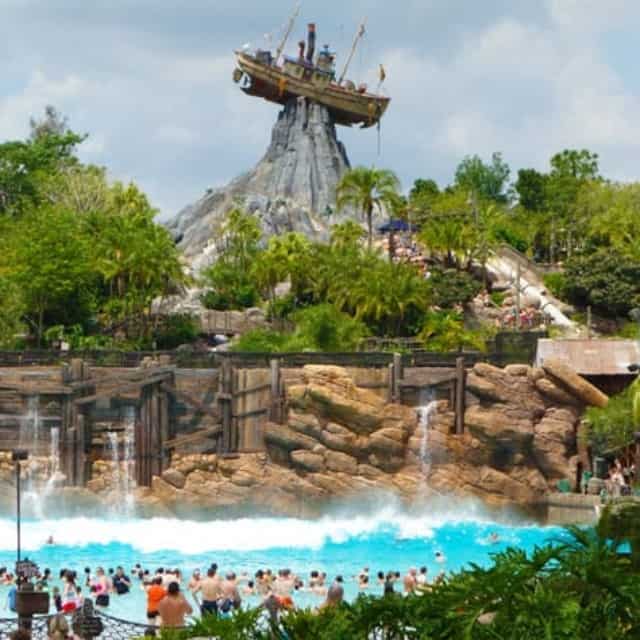 Prior to the pandemic, Platinum passes were $1195 for out of state guests, with a renewal rate of $951 before tax. This is the price I (Rebecca) believe we paid last month for the renewal.
Florida Resident
Curious to see if this $849 price was referring to out of state or in state guests, I asked a friend of the blog what her app told her they would start at. She has a Florida Resident Silver AP. Her app looked like this, as of this morning: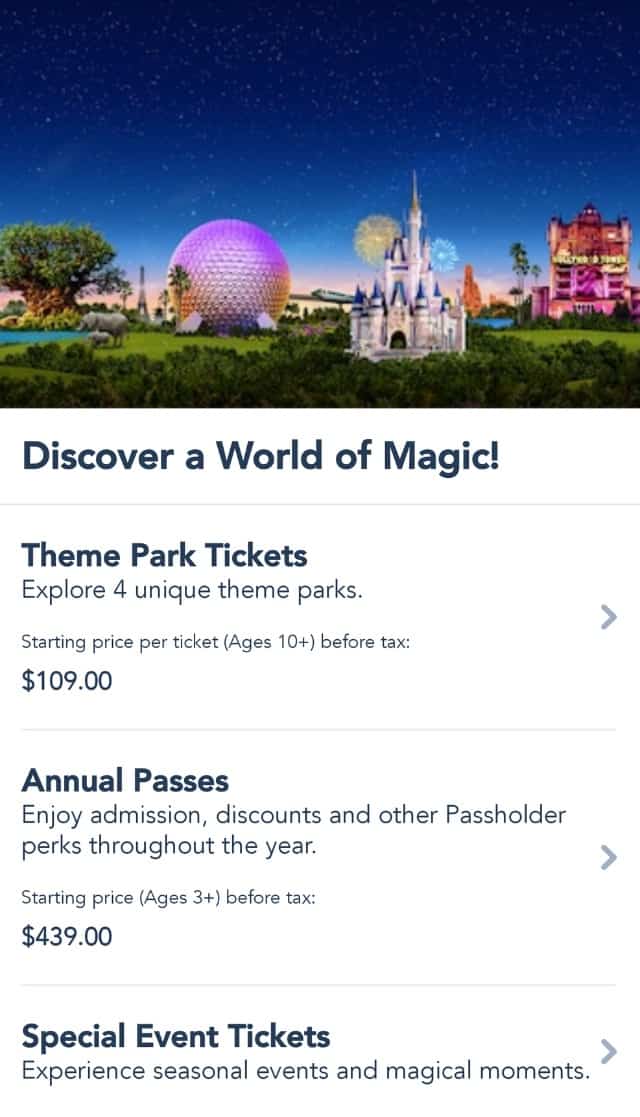 So, given that we know the pricing of Florida Resident Annual Passes prior to the pandemic, we can see that the $439 quoted to my friend is in line with what her Silver renewal should be under the old pricing structure.
Pre-Pandemic Resident AP Prices/Renewal rates (pre-tax)
Silver $539/$441
Gold $719/$594
Plat $899/$764
So does this mean that Disney World passes will be priced similarly to their old pricing? I sure hope so!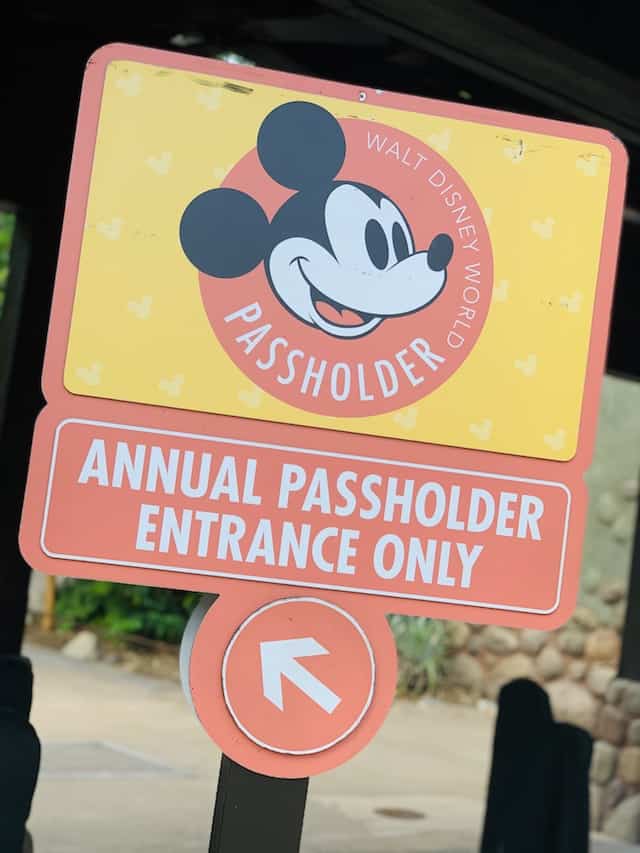 Usually Disney raised the AP prices once a year, but a couple of years ago there were 2 price increases in between the time I bought and the time I renewed. So, we have seen plenty of price increases.
What do you think? Is this a system glitch of sorts or are they getting ready to roll out the APs? Let us know in the comments on Facebook.
-Rebecca W Davis