Do you love everything about the Walt Disney Company? Join me on a tour of the Walt Disney Archives that just opened their magical doors in a very interesting location.
Coming to Graceland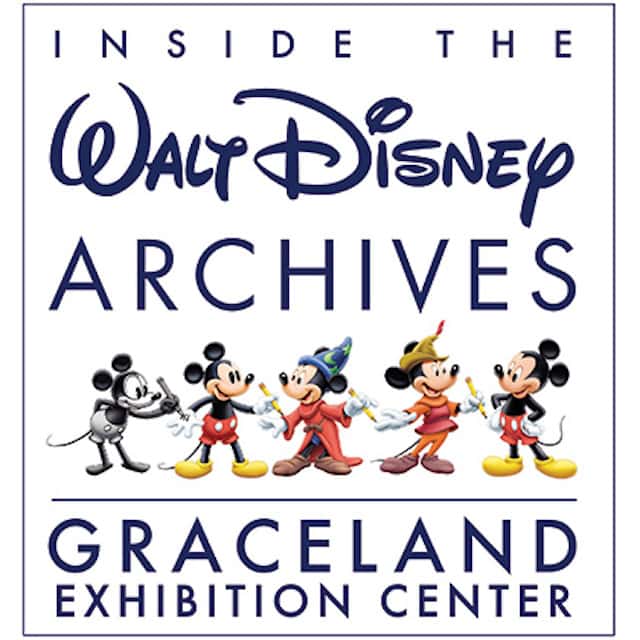 The Walt Disney Archives is a 10,000 square-foot traveling exhibit that includes "450 objects, including artwork, costumes, and props that tell the story of the Archives, the Walt Disney Company, and Walt Disney himself."
"From nostalgic classics such as never-before displayed sketches for Fantasia and ghosts from the Haunted Mansion attraction, to modern-day favorites like a maquette from Frozen to a Wolverine costume."
This unbelievable exhibit will be traveling to the home of Elvis Presley this summer. That's right, put on your blue suede shoes and get ready to enjoy the magic of Disney at the Graceland Exhibition Center. You can check out a full list of event dates and also fun Disney themed events as well HERE.
Calling All Mouseketeers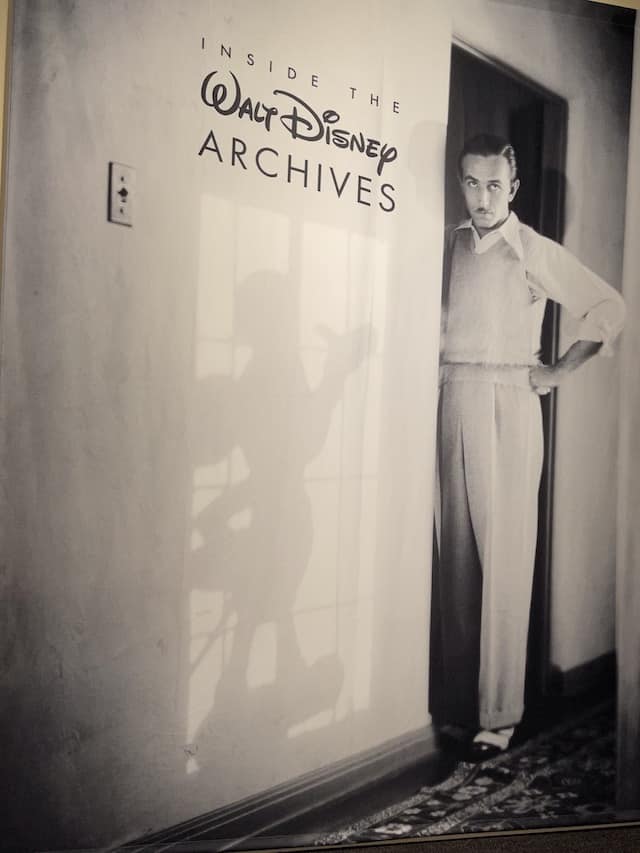 I am a HUGE Walt Disney fan and so naturally I was quite excited for the Walt Disney Archives exhibit to open that was close enough to visit. The exhibit officially opened on July 23, 2021 and it will welcome Guests until January 2, 2022.
A day prior, I was able to attend a D23 Preview event of this exhibit. I can't wait to share more about that event in the near future. In this article, I wanted to share a few of the items that I enjoyed the most.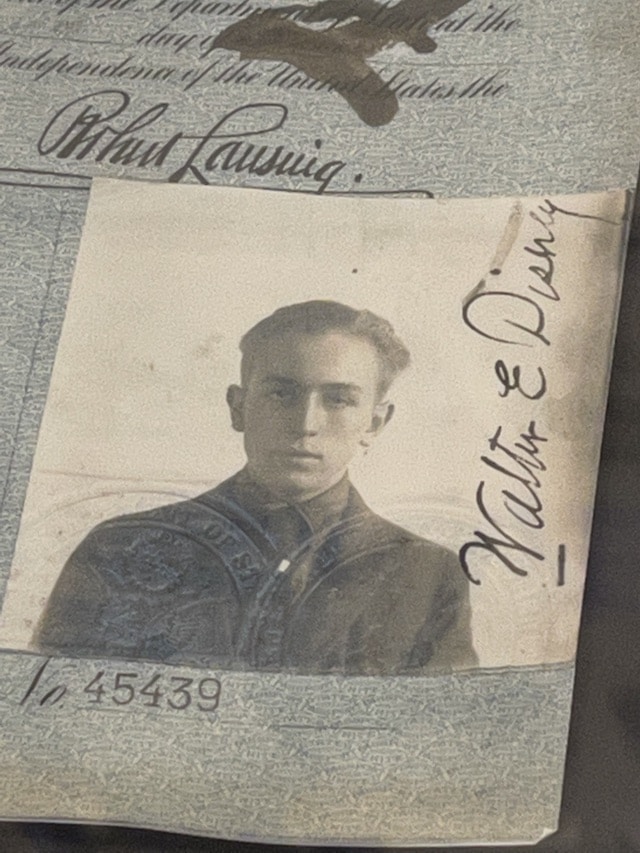 There are truly so many items in this exhibit that it was hard to share just a small sampling. I loved that this exhibit spans over the 100 years to include a few of never-before-seen items from Walt Disney.
For example, check out this passport of a young Walt Disney from 1917. Also included in this unique exhibit is this autographed copy of "Lady and the Tramp" by Walt Disney.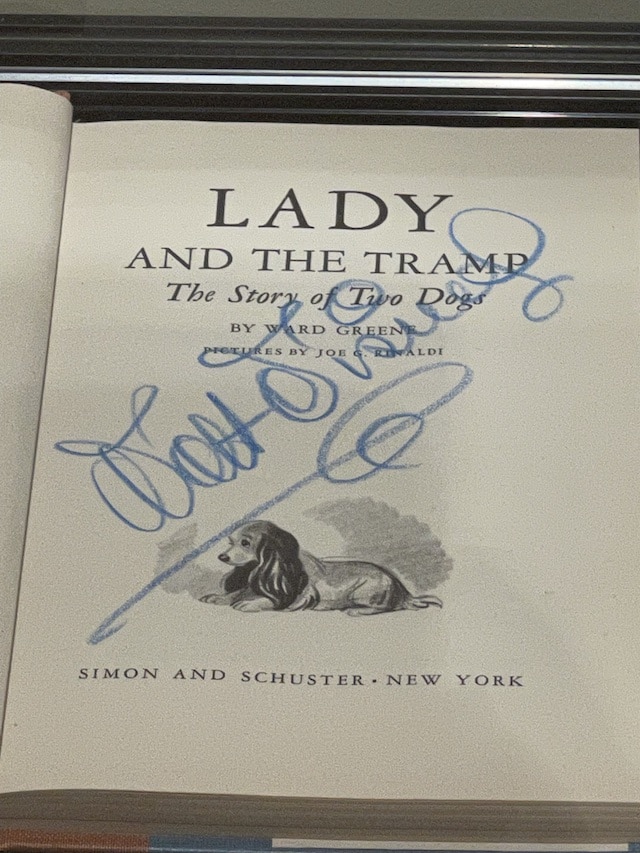 You can even check out this tie that was worn by Walt Disney himself. I may have been a bit star-struck by all of the great relics from Walt Disney.
He was truly a legend that inspires each of us to believe that "All our dreams can come true, if we have the courage to pursue them."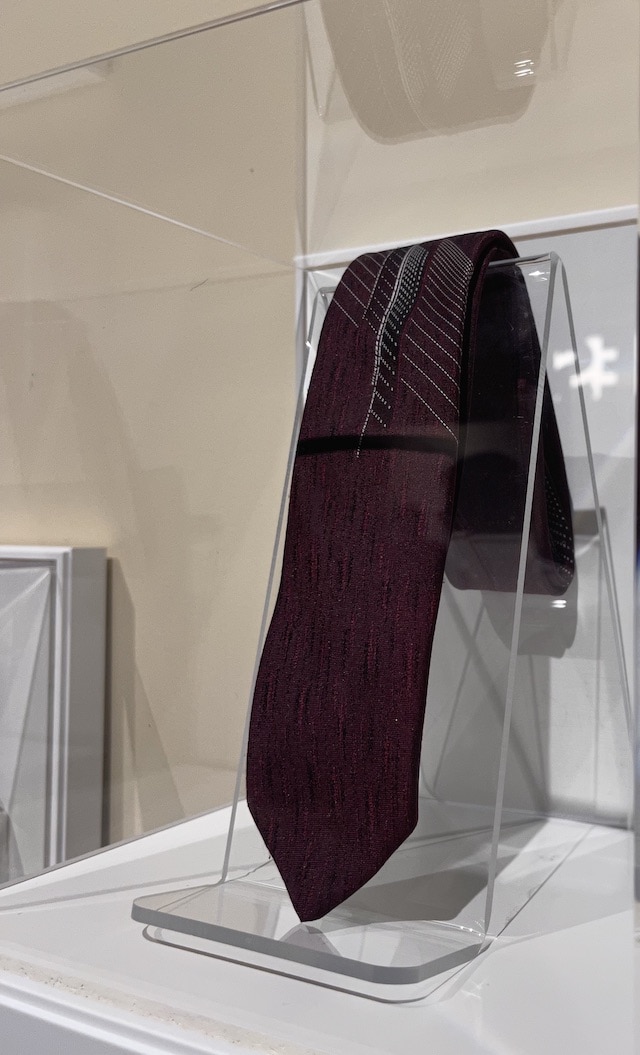 Of course, Walt Disney had a partner in creating the magic and that was his brother, Roy Disney.
On display is the Disneyland identification badge for Roy O. Disney.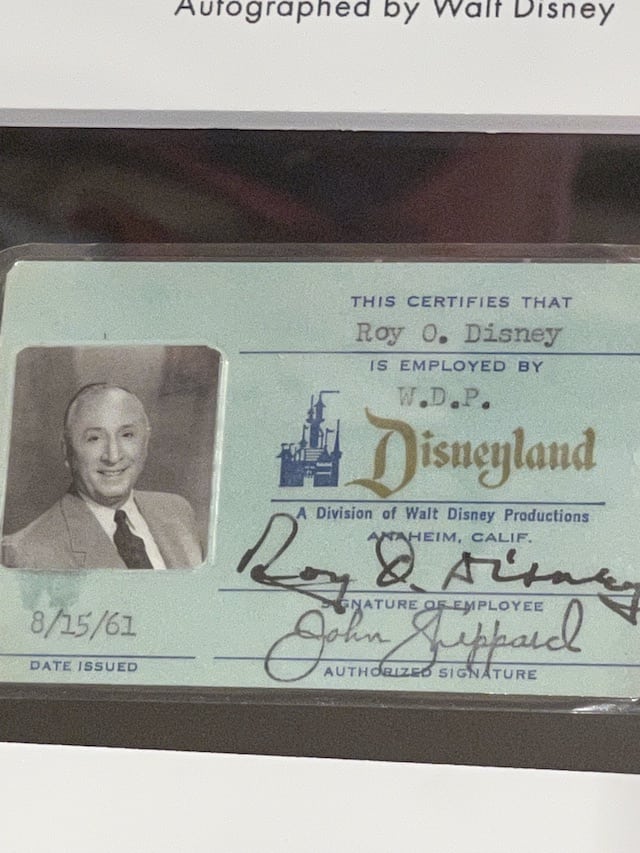 Who wouldn't want to get a photo with Walt Disney himself? Take a quick selfie with this cut-out of Walt Disney before traveling into the "Research Area" of the Walt Disney Archives.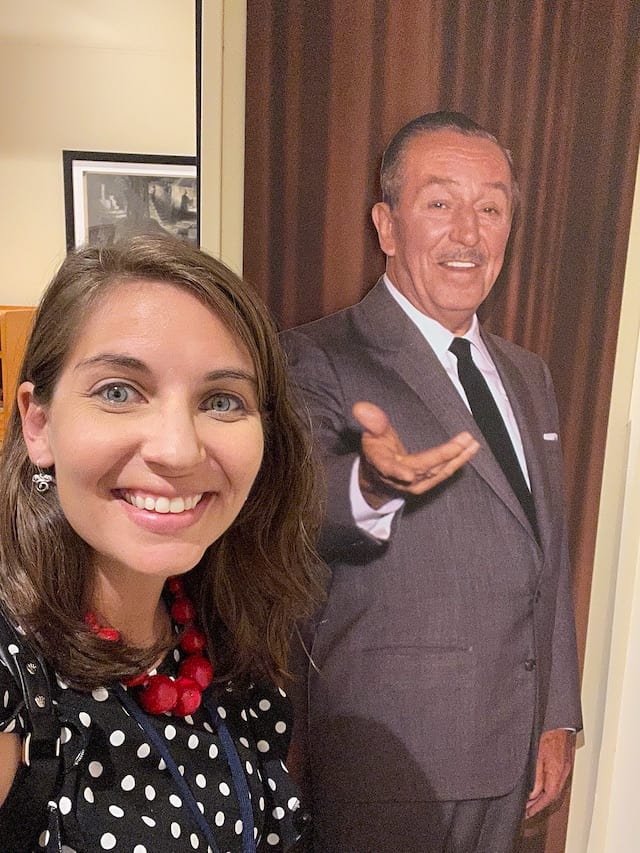 This exhibit spans over the 100 years to include a few of never-before-seen items from Walt Disney.
Research Area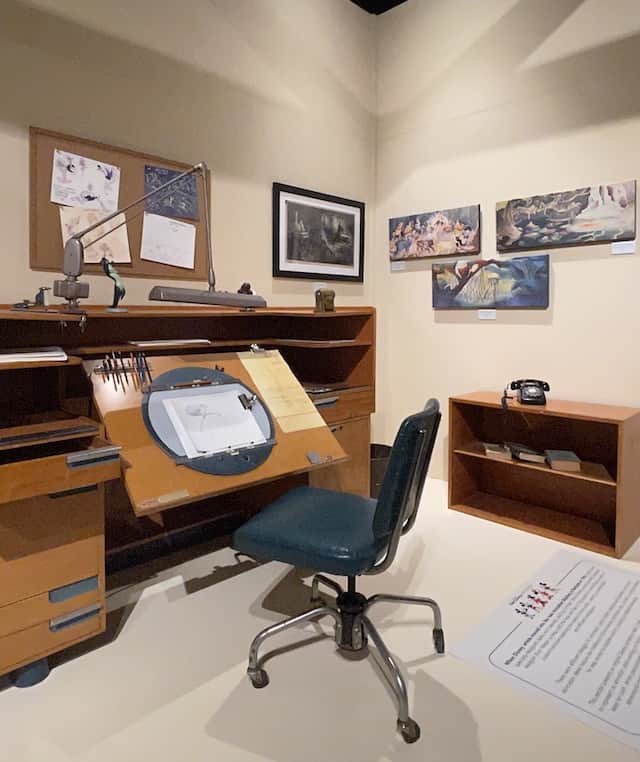 As you enter into the "Research Area" of the exhibit, you are able to see what a typical animator's office space would have looked like. In the 1940's the new Animation Building opened.
It appears that the animator at this desk was working on the 1940's film Fantasia. This is such a creative way to experience what it may have been like for a Disney animator.
Attraction Relics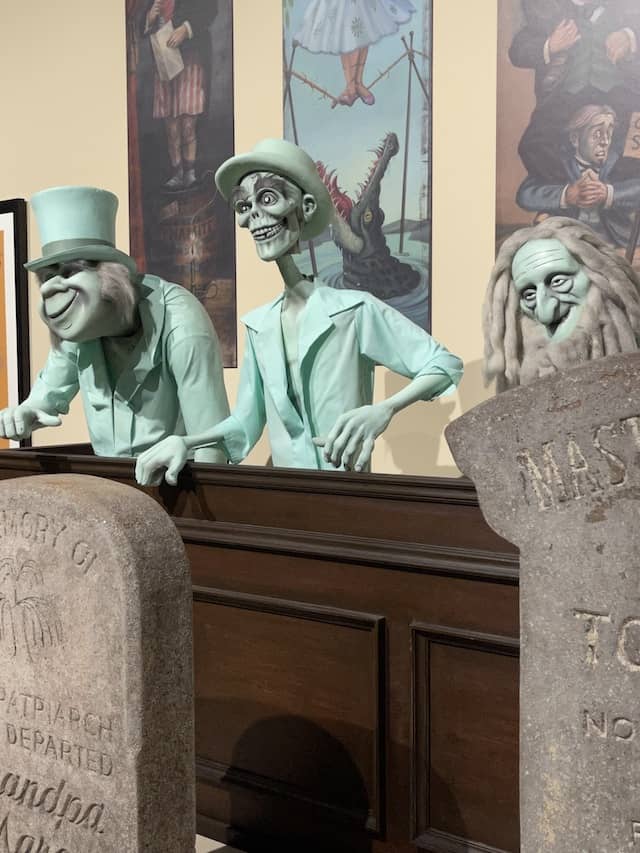 Have you ever wanted to see the Grimm Grinning Ghosts from the Haunted Mansion with the lights on? Check out this iconic trio including the tombstones as well.
These "Hitchhiking Ghosts" attraction figures were from the Walt Disney World Park.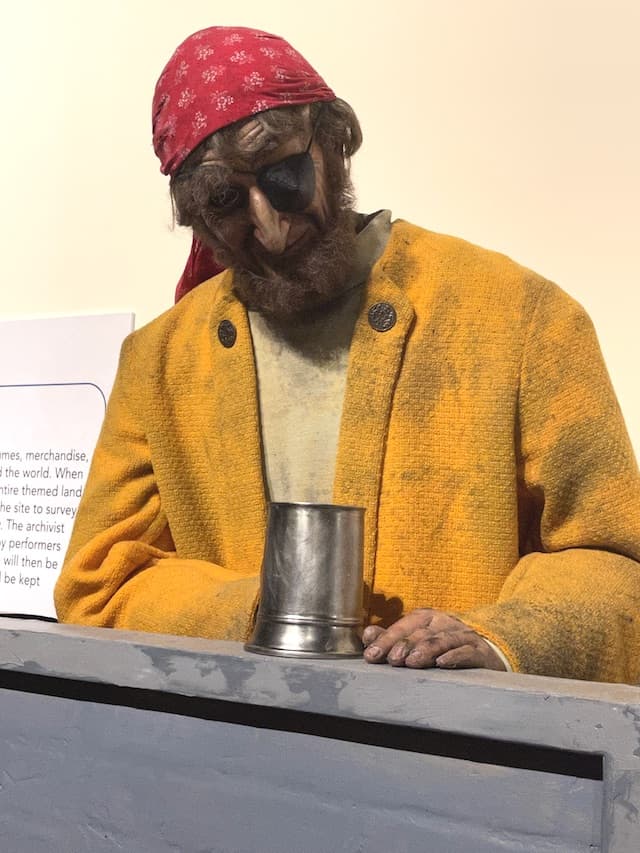 Of course all of the Kenny the Pirate Crew will love to get a close up view of this pirate from the Pirates of the Caribbean attraction.
Movie Props and Costumes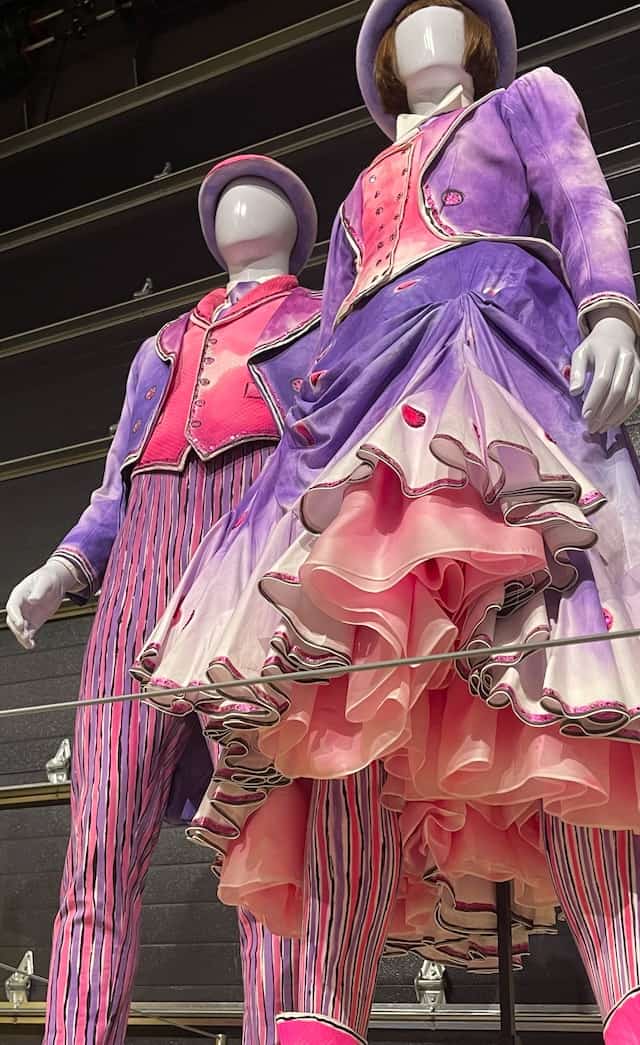 A larger sampling of costumes is on display at the Heroes and Villains: The Art of the Disney Costume at the Museums of Pop Culture in Seattle, Washington. The Walt Disney Archives exhibit did include a nice assortment of costumes from many of our favorite films.
I was very excited to see the outfits displayed from Mary Poppins Returns that were worn by Emily Blunt and Lin-Manuel Miranda. In the film, it appeared that these costumes were true works of animation. It was amazing to be able to see these in person.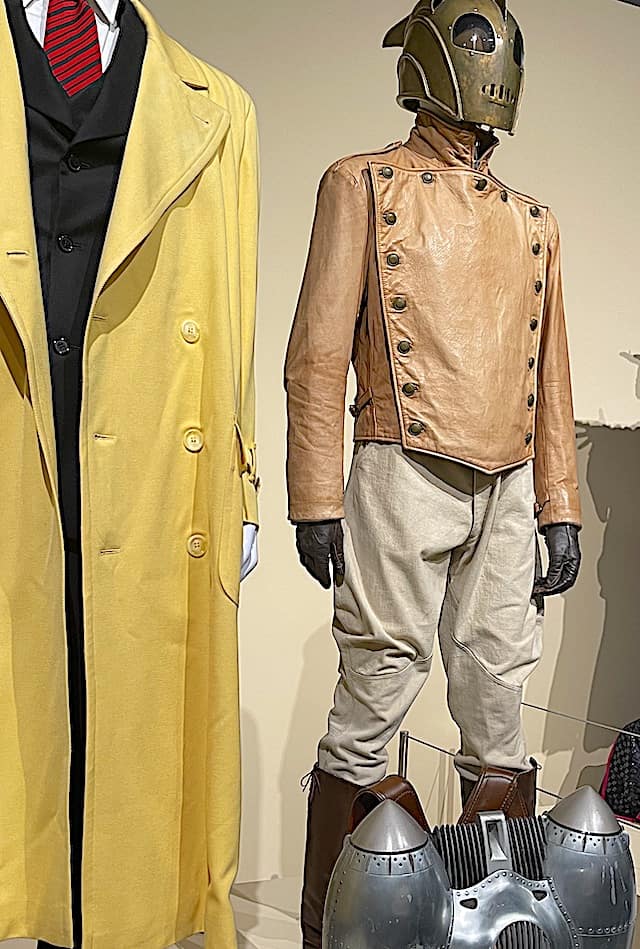 There were were also breathtaking costumes as worn by Julia Roberts in Pretty Woman and the iconic ballgown worn by Emma Watson in Beauty and the Beast.
As a child of the 1990's, I loved the costume from The Rocketeer complete with the Jetpack as well. Unfortunately, it was missing the wad of gum that was used in the movie.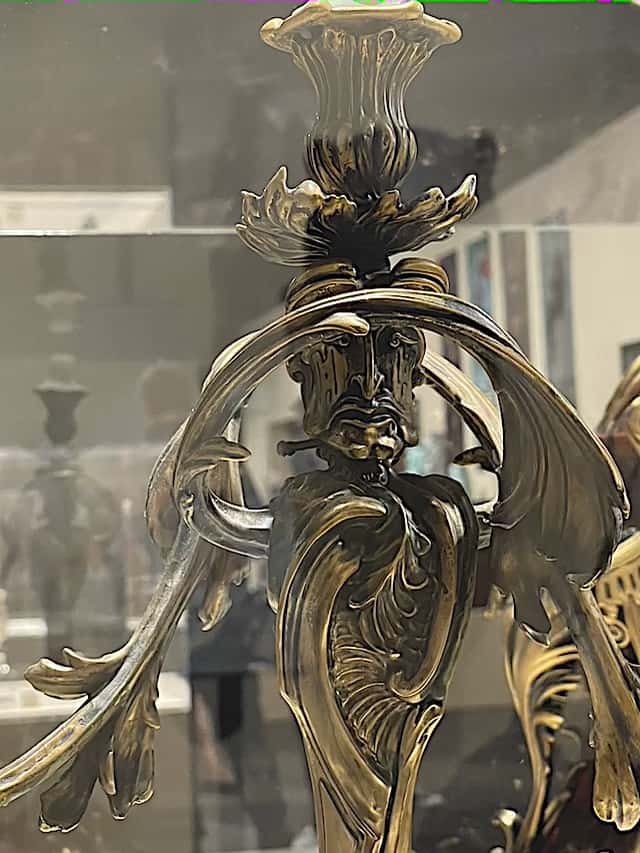 From the recent live action remakes, I loved seeing the Lumiere candelabra that was used in Beauty and the Beast. Also on display was Cogsworth as well. The attention to detail on each of these pieces was truly amazing.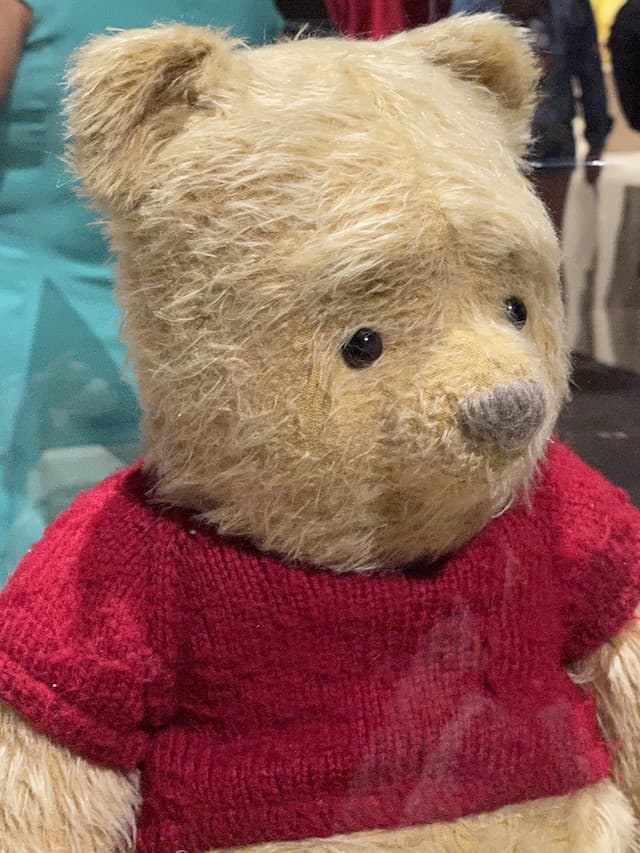 I found myself as a child as I went from each exhibit. I squealed with delight as I saw this Winnie the Pooh bear that was used as a "stand-in" for the live action film "Christopher Robin."
Doesn't he just look so cuddly?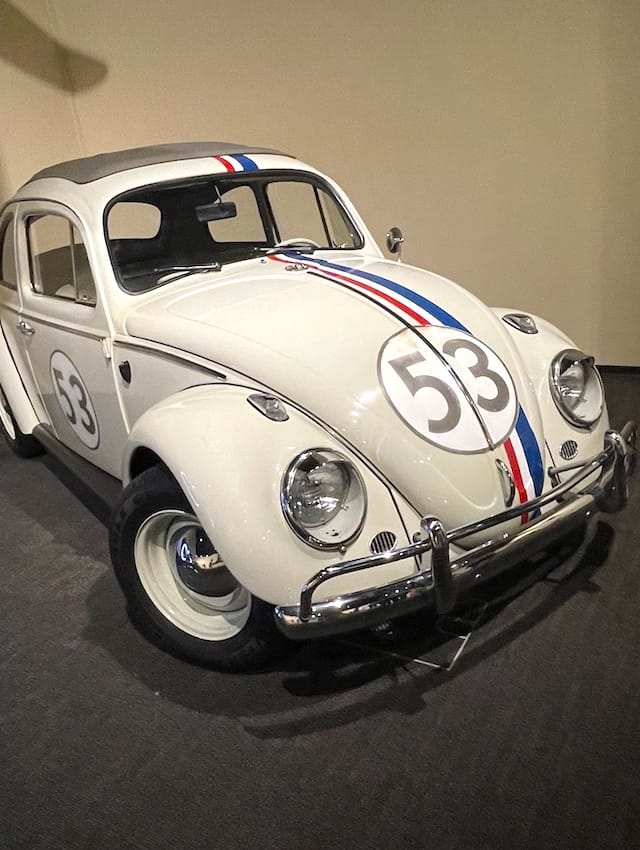 There were even large transportation vehicles as part of this traveling exhibit. From a Tron Lightcycle to an attraction vehicle from Mr. Toad's Wild Ride and even my favorite love bug, Herbie, this exhibit had it all. It was so neat to see these in person.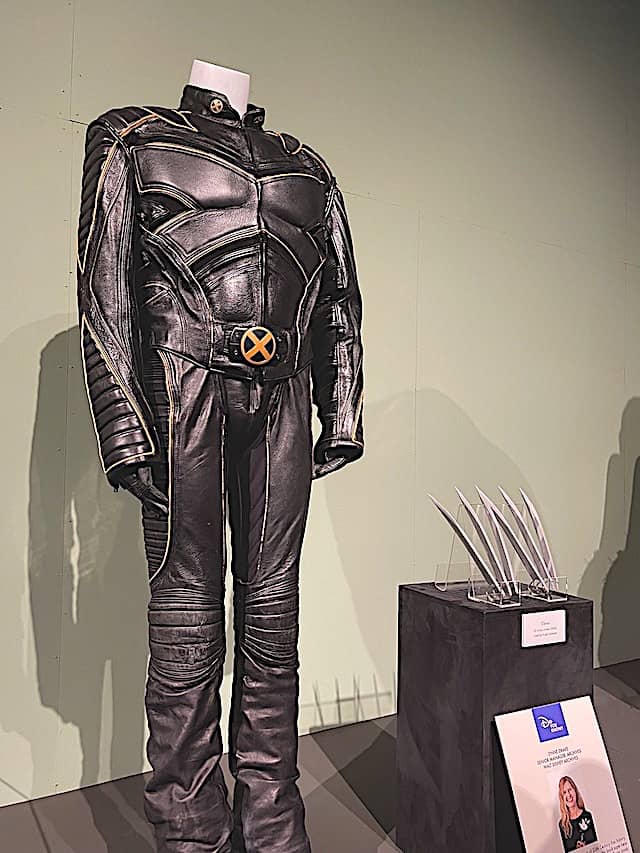 As the Walt Disney Company acquired 20th Century Fox, a few new items were added to this traveling exhibit. One really cool addition is this costume as featured in The Wolverine.
It all Started with a Mouse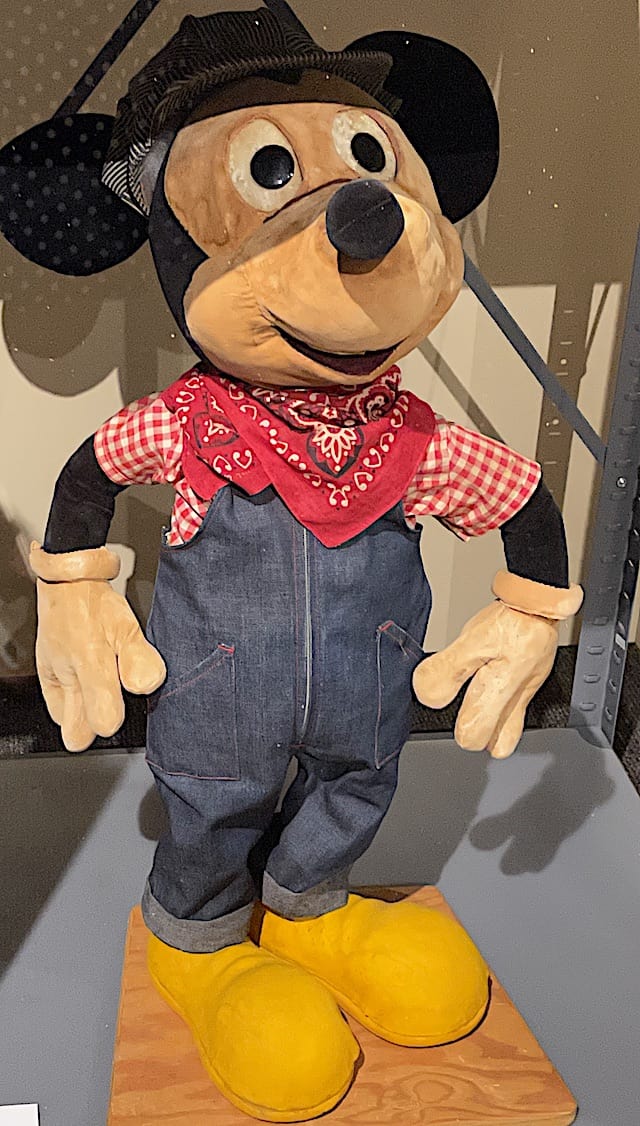 Of course Walt Disney wanted us to always remember "I only hope that we never lose sight of one thing- that it all started with a mouse." There are plenty of Mickey Mouse merchandise and plush that are featured in this exhibit.
One of my favorite items was this Engineer Mickey Mouse. This was the same Mickey Mouse that Walt Disney could be seen holding as he dons his engineer cap aboard the Disneyland Railroad.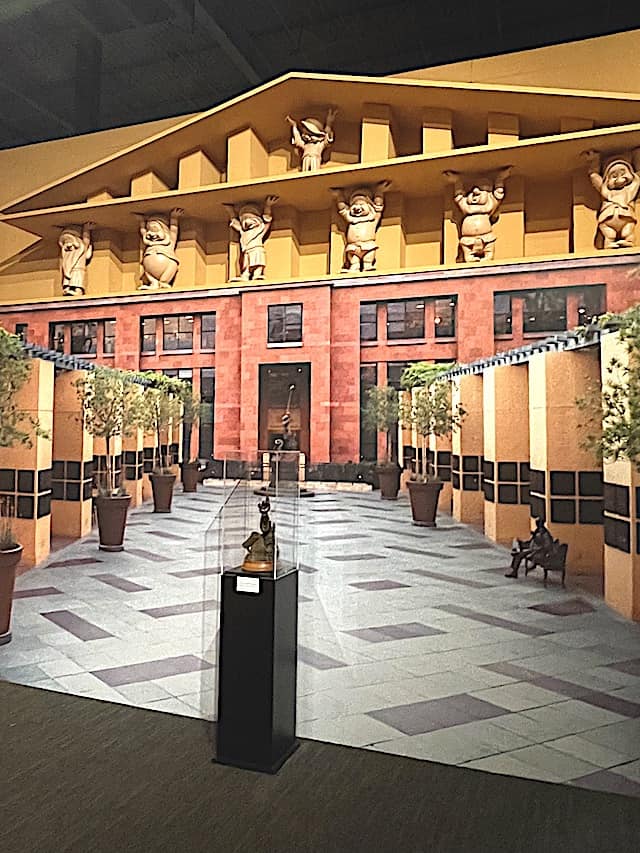 Before exiting the exhibit, take in the replica of the Disney Legends exhibit complete with the iconic statue replica. There are also replicas of the handprints of many of the great Disney Legends as well.
This six month long exhibit opened to the general public on July 23, 2021 and will remain open until January 2, 2022.
There were so many more great treasures located in this exhibit. It is definitely worth a trip to Graceland in Memphis, TN to be able to enjoy these great Disney treasures.
Do you think you will be visiting the Walt Disney Archives exhibit at Graceland? Which item featured in this article is your favorite? Have you visited the Walt Disney Archives before? Share your thoughts with us on our Facebook Page.
Are you planning a vacation? Reach out to our trusted travel agency sponsor Authorized Disney Vacation Planner
Mouse Class Travel
!