Disneyland Foodies, Assemble! The all-new Avengers Campus opens on June 4th, and we've got a look at some new food options of both epic and mini proportions coming to the Pym Test Kitchen. One item's price tag left us a little stunned though!
Pym Test Kitchen Featuring Impossible
Avengers fans will remember that Ant-Man and the Wasp use "Pym Particles" to grow and shrink almost anything they need to in the films. So why not use them on food?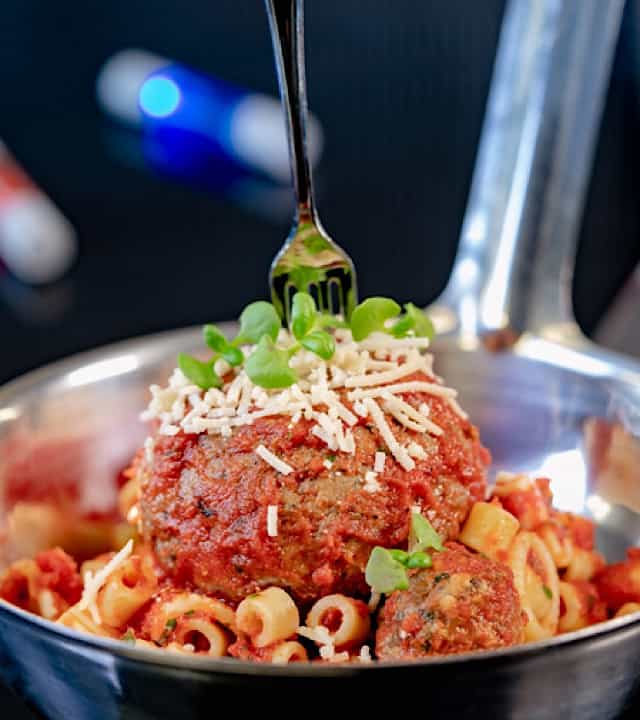 At the all-new Pym Test Kitchen Featuring Impossible, guests will become the taste-testers in this innovative food science experiment, savoring hero-sized meals and tiny treats while watching the Pym food scientists at work in the kitchen lab.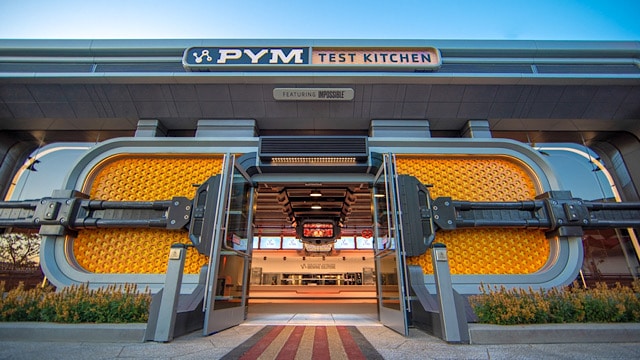 Snacks and Sips
You'll find some really creative snacks and drinks at the Pym Test Kitchen including a Quantum-sized Pretzel that you'll definitely need buddy to help finish!
Quantum Pretzel
453.8 grams, Bavarian-style pretzel with sharp cheddar-beer sauce.
Atomic Fusion Pretzel
Buffalo-style pretzel loaded with chicken, hot sauce, ranch dressing, blue cheese crumbles, celery, and dill-pickled carrots.
Pingo Doce
Refreshing lemon-lime with a vanilla kick! This distinctly green beverage from Avenger lore available exclusively at Avengers Campus.
Proton PB&J Punch
Minute Maid Lemonade with peanut butter and strawberry flavors, PB-infused whipped cream, and PB pretzel spheres.
Red Particle Specials
The red "Pym Particles" are responsible for shrinking and you'll find the Pym science lab has successfully used these particles to create some tasty mini-meals.
Teeny Pym-ini
Toasted ham and provolone sandwich with marinara dipping sauce.
Subatomic Chicken Sandwich
Crispy breaded chicken breast on a soft roll.
PB&J Flavor Lab: Assemble Your Own Experiment
Smooth peanut butter, strawberry jelly, and Pym particle bread.
Mini Pasta & Impossible Meat-balls
Rigatoni and ditalini pastas, plant-based meat-balls, tomato sauce and dairy-free Parmesan served with coconut milk yogurt and small DASANI water.
Blue Particle Specials
If you want to Quantum-size your food, look no further than these super-sized foods enlarged with blue "Pym Particles".
Pym-ini
Salami, rosemary ham, Provolone, sun-dried tomato spread on toasted focaccia with marinara dipping sauce and arugula salad.
Not So Little Chicken Sandwich
Fried chicken breast, teriyaki and red chili sauces, pickled cabbage slaw on brioche with crispy potato bites.
PB3 Superb Sandwich
Warm PB&J with banana, candied bacon on Pym particle bread, with micro banana smoothie and crispy potato bites.
Caesar Salad + Colossal Crouton
Hearts of romaine, Kalamata olives, pickled onions, Caesar dressing, garlic crouton and Parmesan crisps
Impossible Spoonful
Rigatoni and ditalini pastas, plant-based meat-balls, tomato sauce, dairy-free Parmesan, and micro basil.
Choco Smash CANDY Bar
Dark chocolate, peanuts, caramel, nougat, and chocolate brownie.
A $99 Sandwich?
All of these food offerings looks absolutely delicious, but upon scanning over the prices online one item in particular caught our eye. The Quantum-sized Pym-ini Sandwich is priced at a whopping $99.99!
This sandwich serves 6-8 guests and comes with Salami, Rosemary Ham, Provolone and Sun-dried Tomato Spread on Toasted Focaccia, served with Marinara Dipping Sauce and Arugula Salad.
While the portions are clearly enough to feed a large group, you'll have to decide just how many people in your party want to eat this particular sandwich.
If you plan to feed just 6 guests, the price per person would come to $16.66. That is more expensive than if everyone separately ordered the regular-sized Pym-ini at $14.49.
However, if you have 8 people in your party that all want to eat the same thing, (and kudos to you if you do), than the price per person jumps down to $12.50 saving everyone a few dollars.
Regardless of what you try at Pym's Test Kitchen Featuring Impossible, you are bound to find some really creative and delicious treats! I personally, can't pass up a giant pretzel with beer cheese sauce so that has my name written all over it!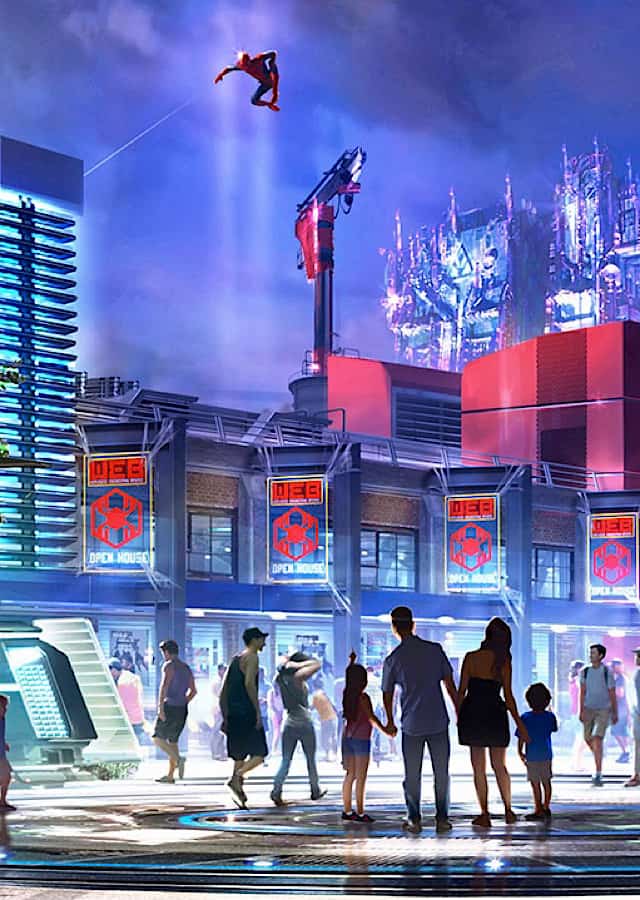 What do you think of the Pym's Test Kitchen food offerings? Would you and your party purchase the $99 Pym-nini or do you think that is too expensive for a quick service meal? Let us know in the comments or on Facebook!
-Christina