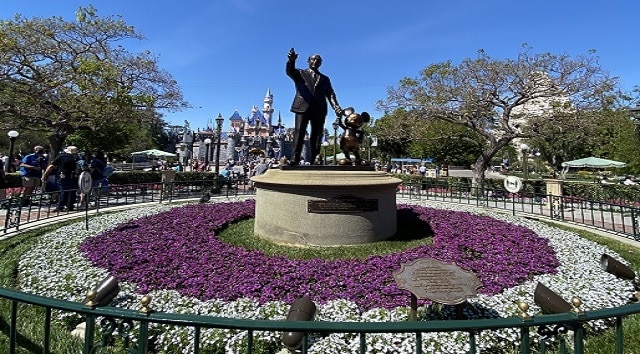 April 30, 2021 is a day that will go down in history as it was the reopening of the Disneyland Resort in California after 412 days of being closed. Join me as I take you through my full experience of reopening day!
Reopening Day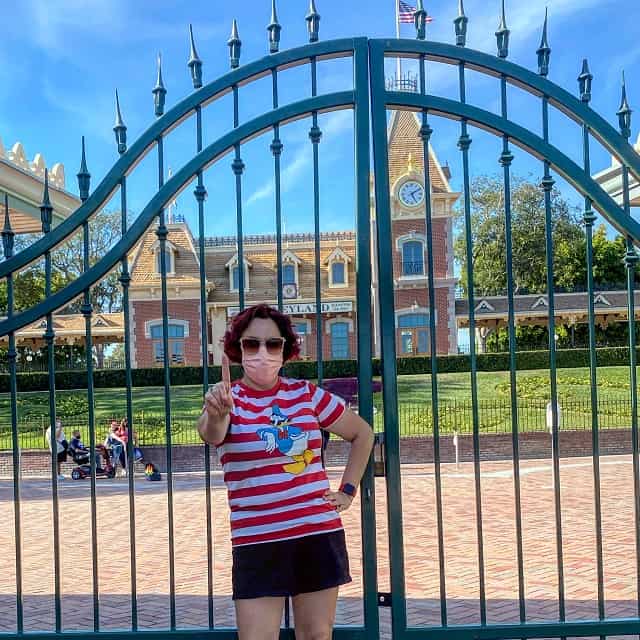 When I first heard that Disneyland would be reopening, I was ecstatic as an Annual Passholder visited the parks twice a month! That was the beauty of living so close and having annual passes.
Therefore, knowing that I could step foot inside the Disney parks after visiting Downtown Disney since its reopening in July and then visiting twice for Touch of Disney, I needed to have some Disney magic INSIDE Disneyland.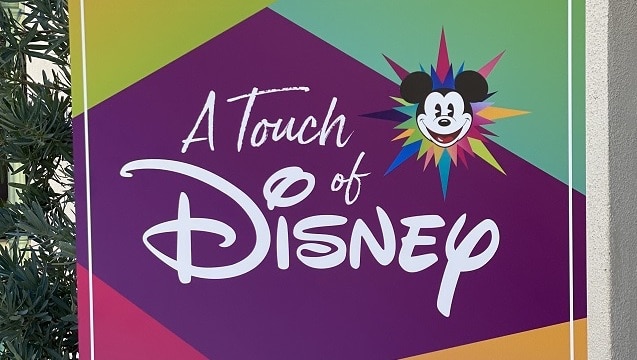 I wanted to walk down Main Street and smell the different aromas that bring back so many different childhood memories.
The only problem was securing an opening day pass!
The week of the closure in March 2020, my parents had pre-purchased the tickets that one can buy at Target and various grocery stores. Unfortunately, due to the closure they were never able to activate their tickets.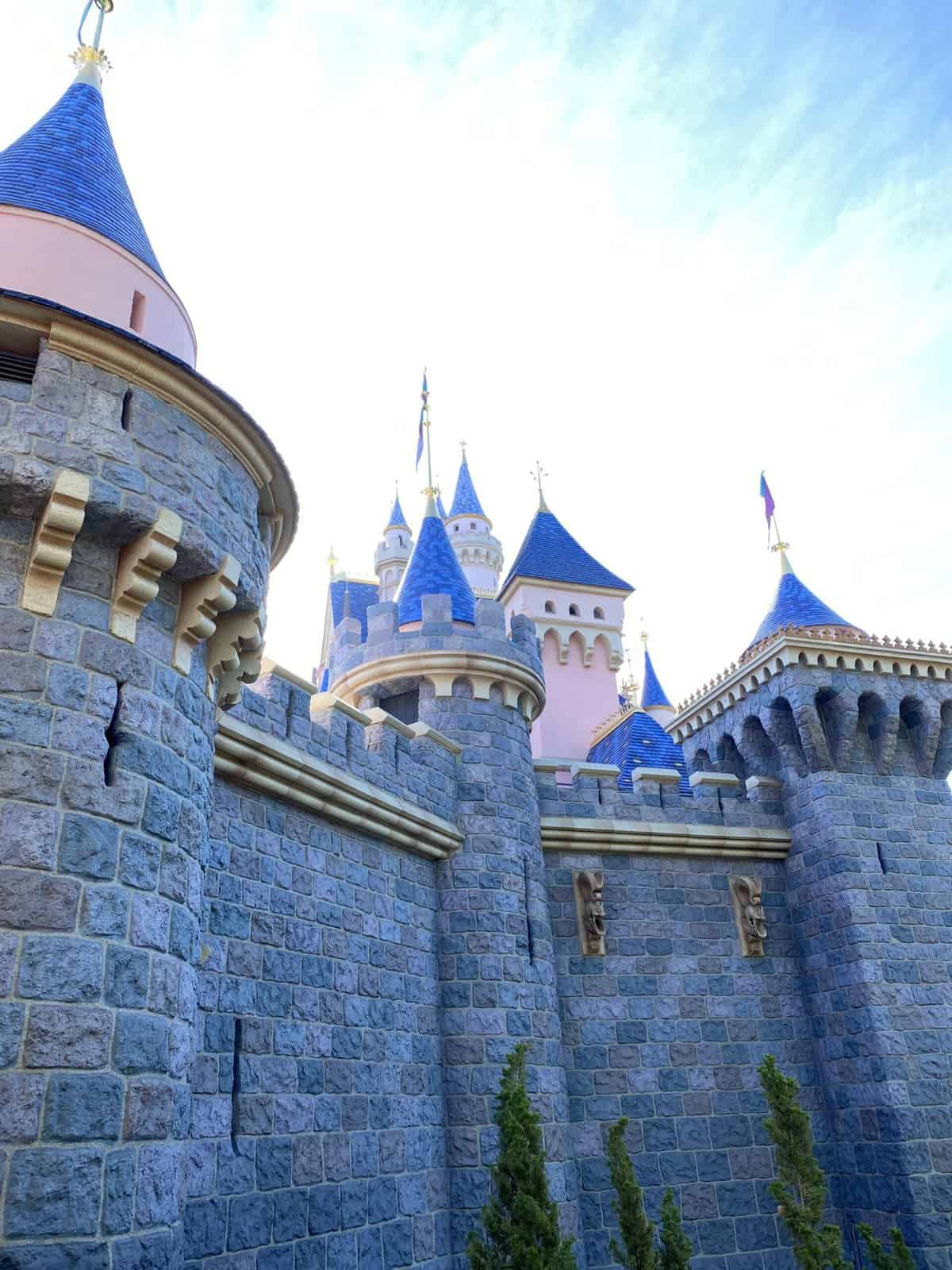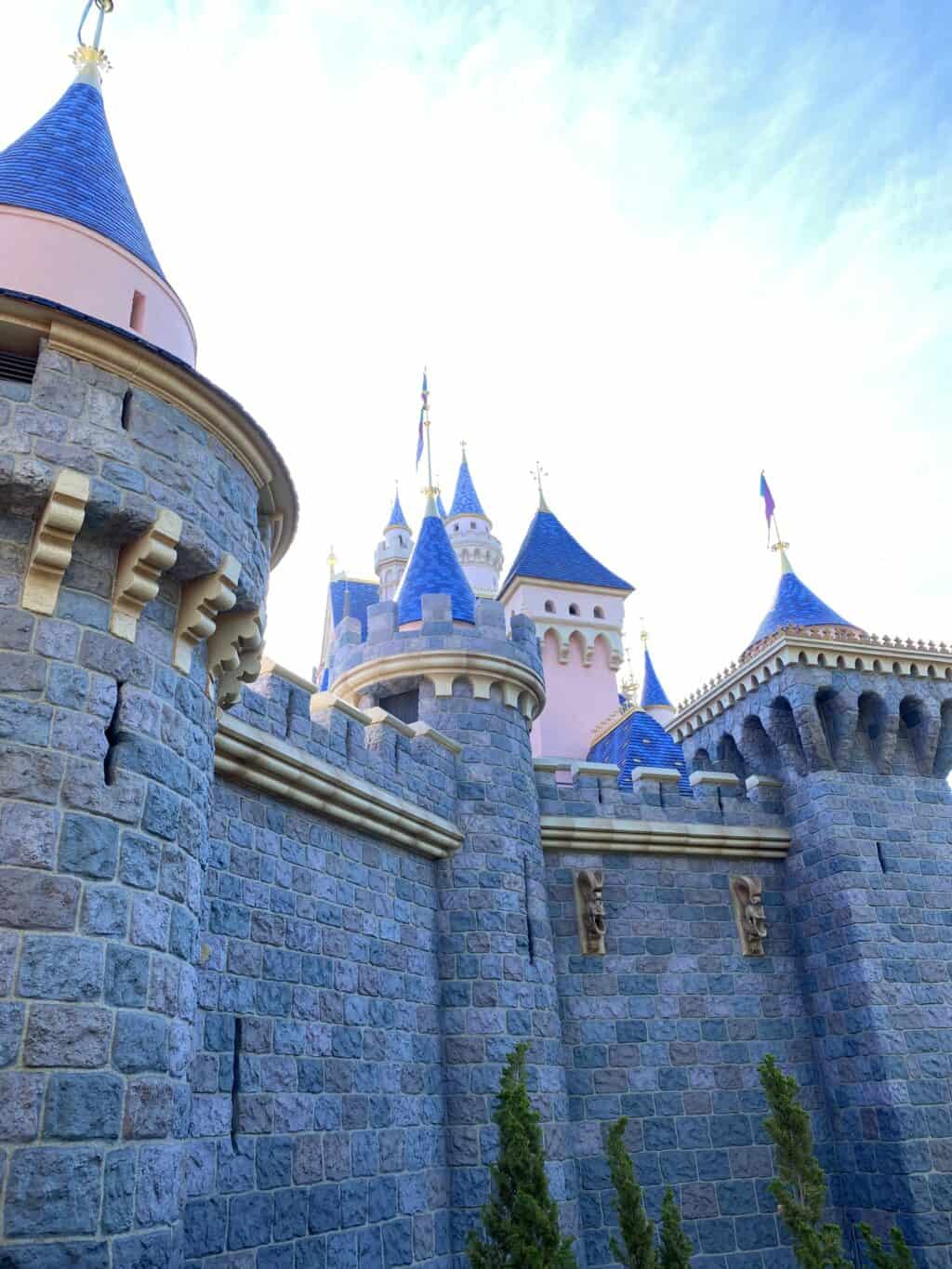 However, these tickets turned out to be the Holy Grail as they were the first round of availability to book tickets for the reopening of the parks. I was lucky to secure an opening day pass for myself and my youngest daughter.
You see, this little one is truly my mini-me. For many years now, she has dreamed of becoming Disney's CEO. She has a folder and notebook dedicated to her ideas in her room. She also has a Future CEO plaque on her desk.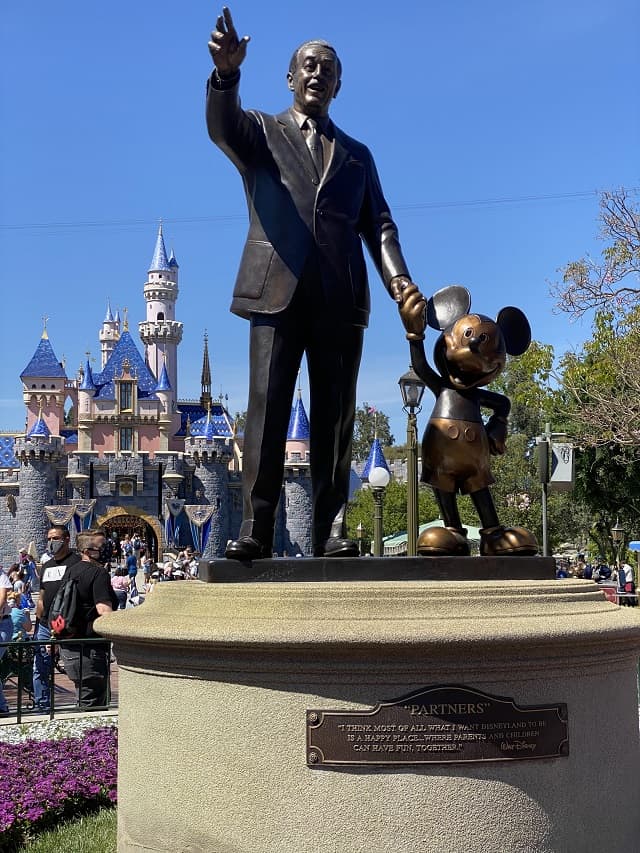 Another plaque that sits on her desk reads: If You Can Dream It, You Can Do It! -Walt Disney
I had informed my daughter that Bob Chapek, the current Disney CEO may be at the reopening. Her little eyes lit up and she squealed that she would love to meet him!
I tell you this story because it will come up again the morning of reopening day!
Morning of Reopening Day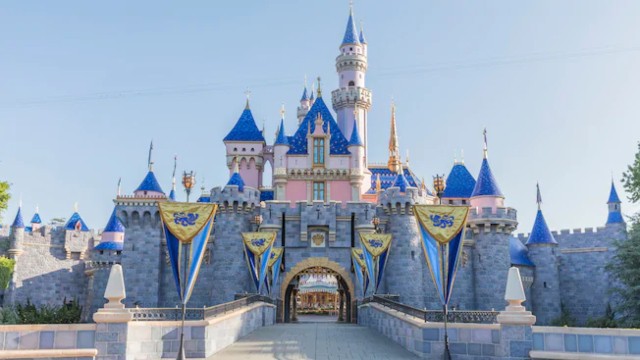 I thought it would be wise to drive down the night before as I knew that we would be having an early morning. My plan was to be at the gates by 7 am for a 9 am opening.
The night before I could not sleep. I was so giddy as I always am for going on any trip, especially a Disney trip!
At 5:30 am I woke up to check the time and I went on Instagram. Apparently a line had begun to form on the Harbor side of Disneyland at 2:30 am. I knew we would have to leave earlier than I had anticipated!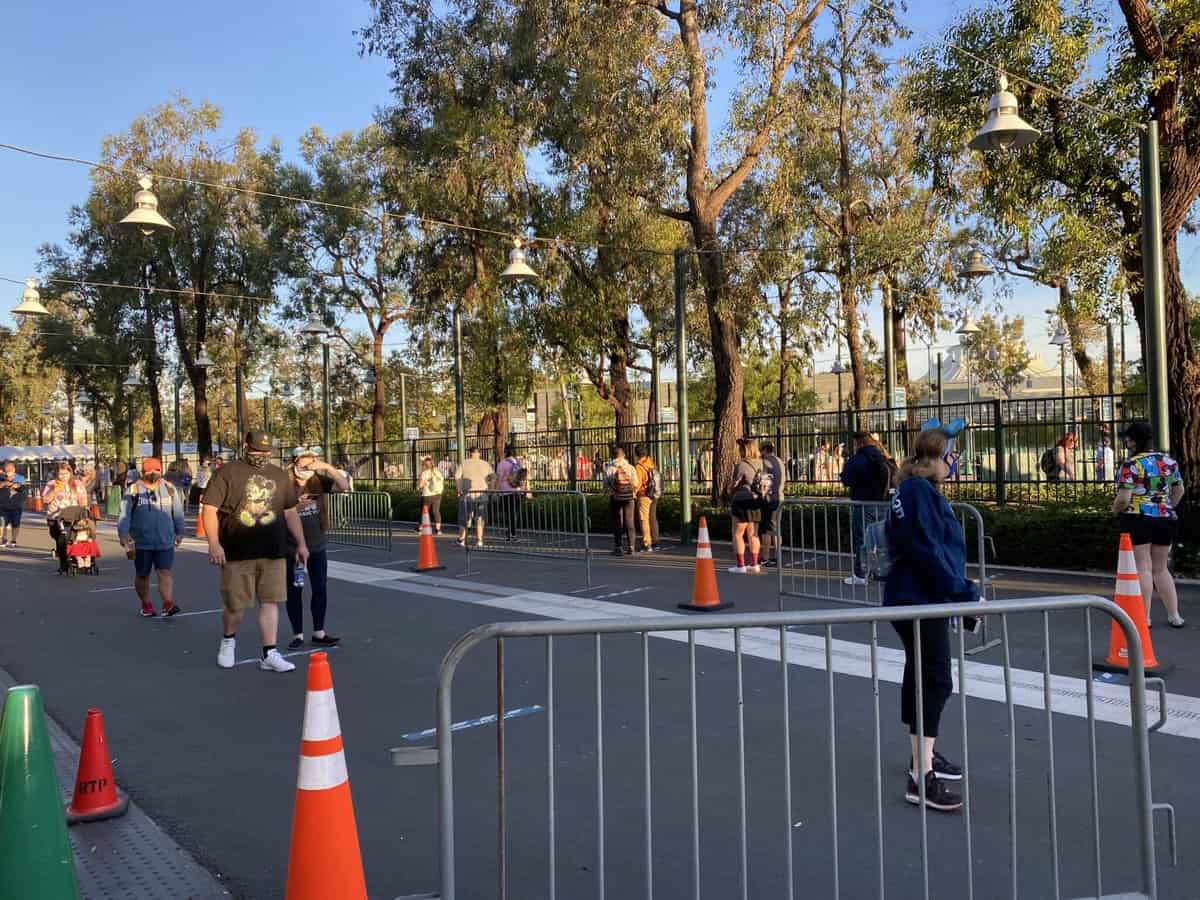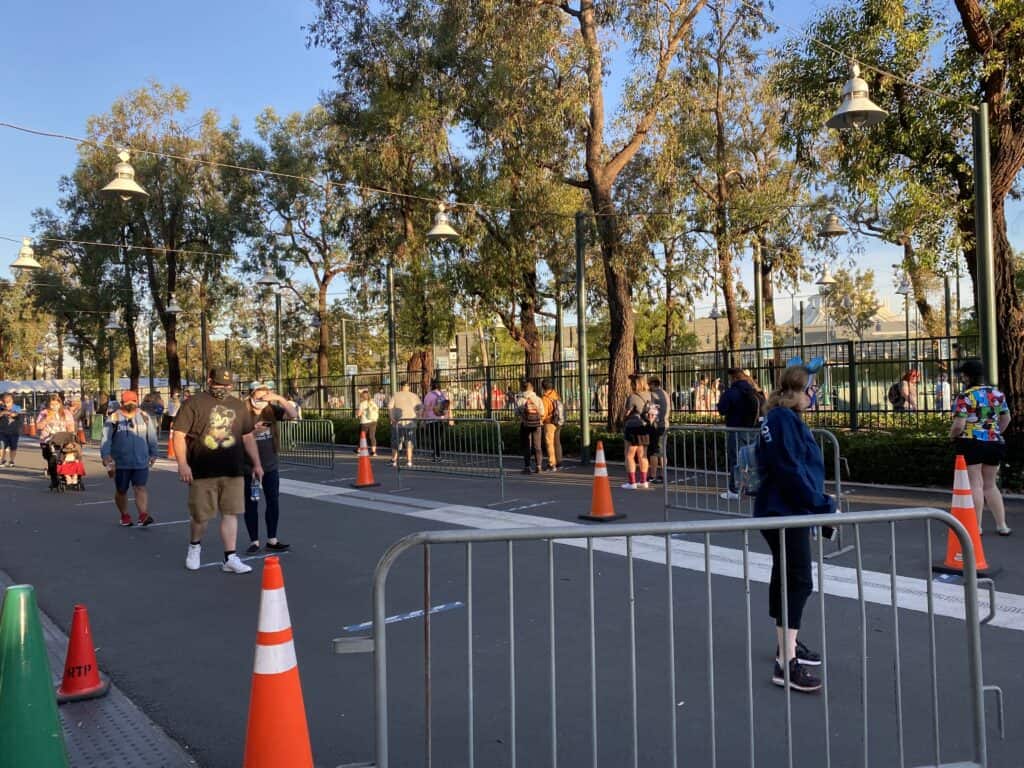 By 6:30 am we were at the gates and we were greeted with an extensive line just to go through temperature check and security! Apparently I wasn't the only one that was giddy with excitement!
The line continued to move forward which was nice, but we suddenly found ourselves walking through the Disneyland esplanade and then on the tram route leading towards the Mickey and Friends parking lot.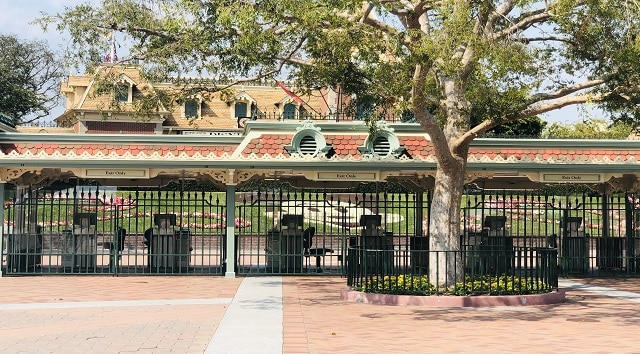 Needless to say, I was speechless. I also knew that the gates would have to open earlier than 9 am for more reasons that one. Finally, the line that we had walked to led us to our place in line at 7:10 am.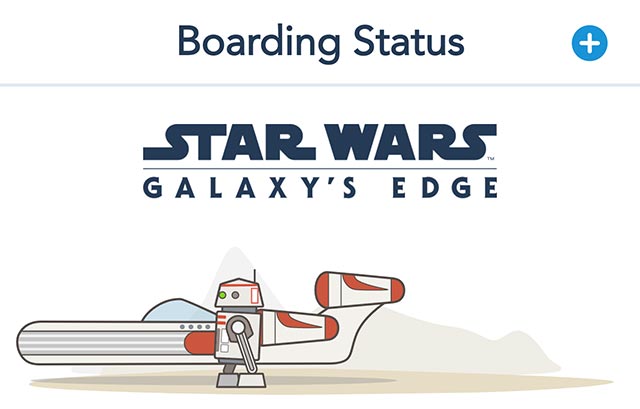 At one point, I heard people cheering. Turns out I had totally blanked on getting the Rise of the Resistance boarding distribution passes at 7 am… However, all was not lost as I secured our passes during the noon distribution.
At 8:00 am on the dot, we were informed that Disneyland had reopened its gates and we all jumped up from sitting around and begin making our way towards the entrance of the park.
At exactly 8:18 am, my daughter and I had stepped foot inside our beloved Disneyland Park.
Welcome Back!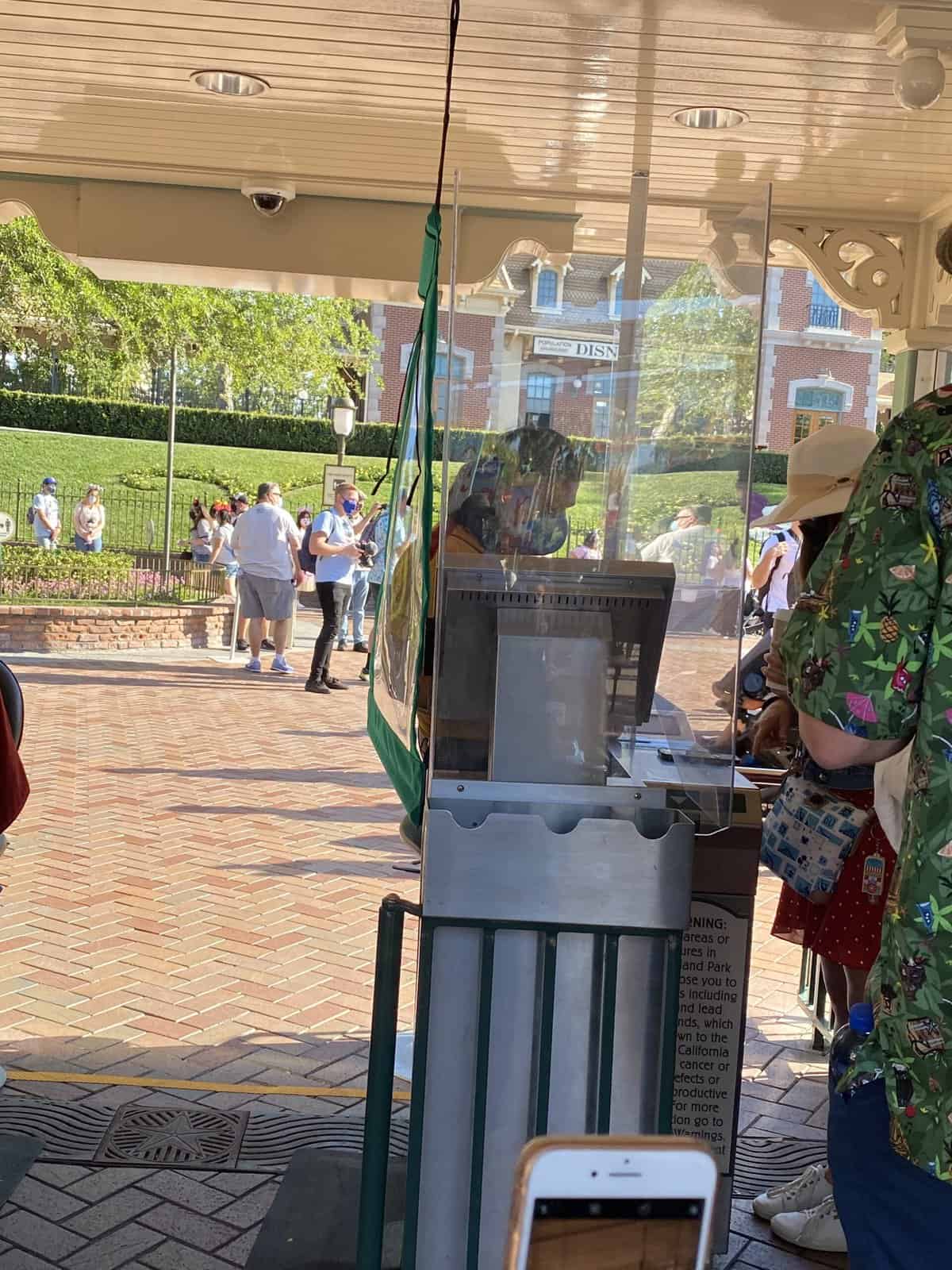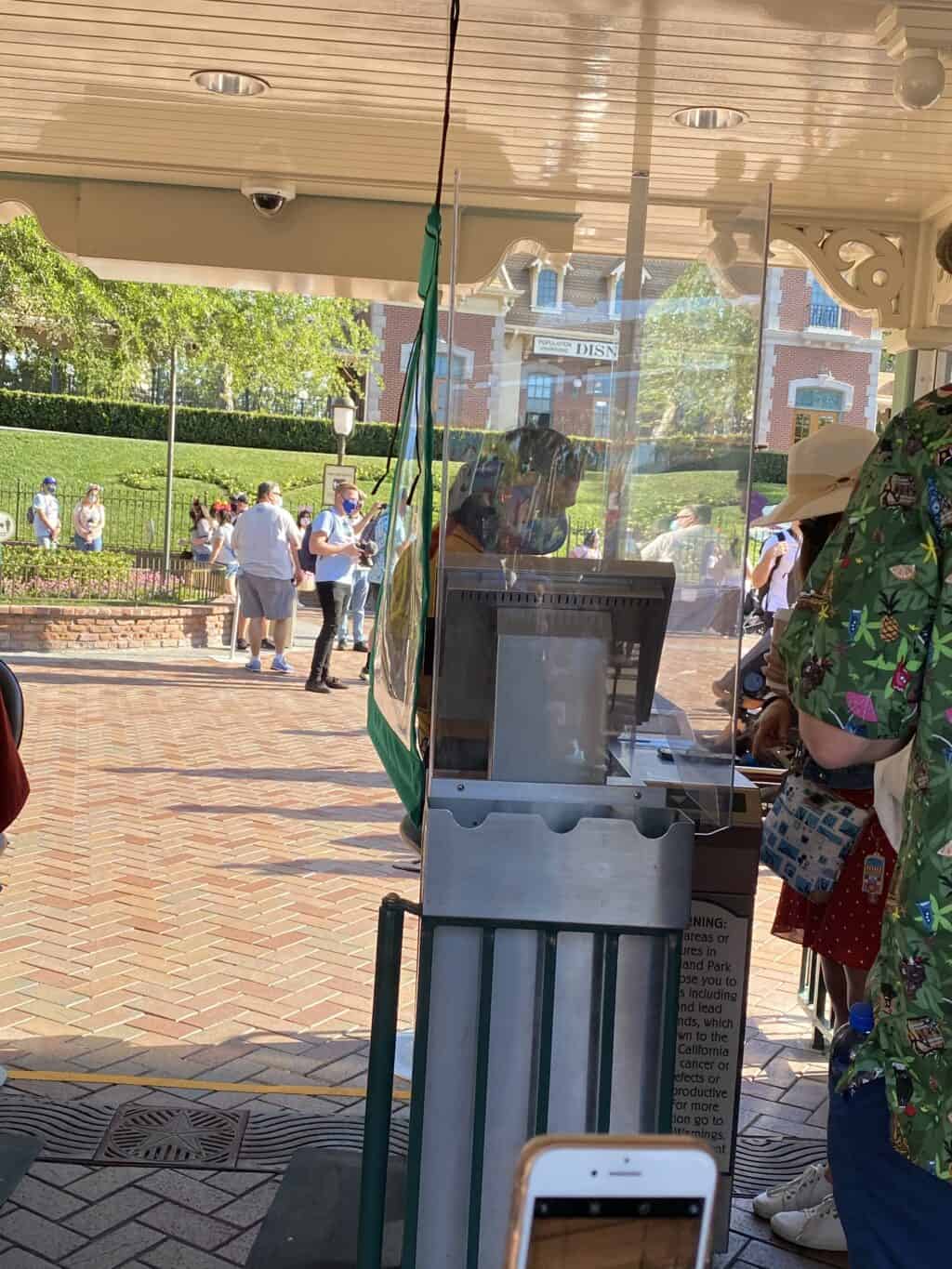 This next step of our journey is such a whirlwind that even recounting our experience now gives me goosebumps and makes my eyes teary eyed.
One of our traditions for our family is to take candy to Cast Members on special occasions such as on Easter, Christmas Day and while on cruises. How could we not take candies to show our gratitude and welcome back back Cast Members to Disneyland?
After distributing candy to the first Cast Members that we encountered we made our way to Main Street. Both sides ENTIRELY were filled shoulder to shoulder with Cast Members smiling, waving, giving thanks and welcoming us all to our happy place.
It was so emotional and my daughter and I began to distribute candy to the Cast Members as we went down Main Street. At one point, a Cast Member gifted my daughter a bubble wand for her sweet gesture.
I asked her if the CEO happened to be at the parks as her dream is to one day be CEO. She noted that he was in the park but she did not know where. About 30 seconds later, she runs up to us, takes my daughter by the hand and walks her over to Bob and introduced them to each other from one CEO to a future CEO.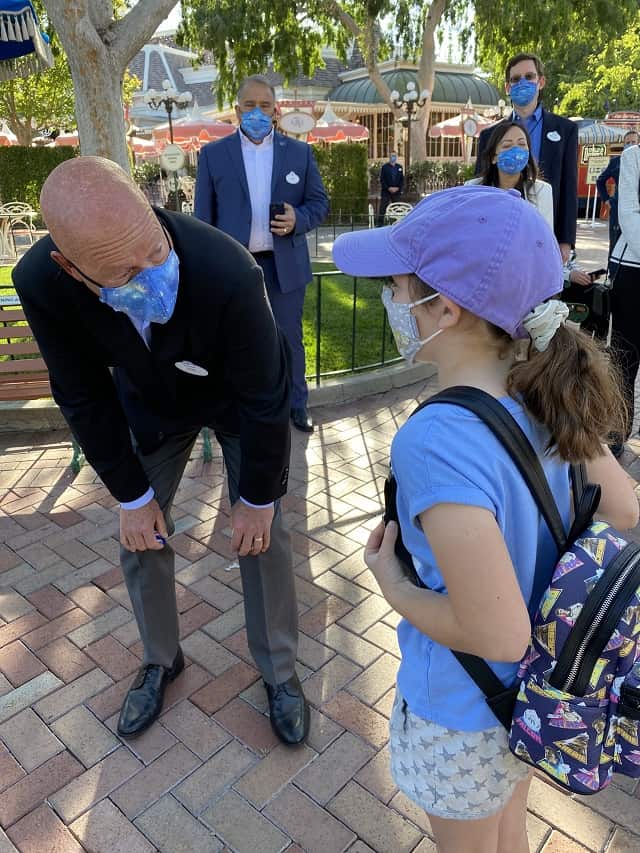 I could not believe my eyes when I saw him crouch over to meet her at eye level and gave her an inspirational speech that he looks forward to her taking his position one day as CEO. He told her that his desk would be ready for her one day.
At the end of the conversation, my daughter handed him a piece of candy. My heart be still.
It is a memory that I will never forget.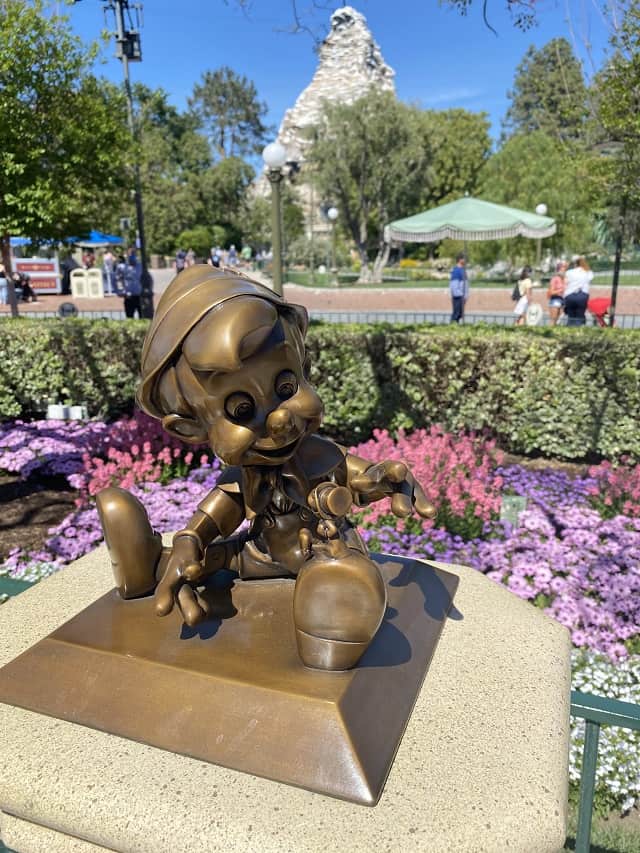 My daughter especially will never forget. The picture they took together is now framed in her room on her desk. Like I tell my husband, "you never know."
A day later, my daughter's picture was featured in the local Anaheim paper. The picture features her handing out candy to a Cast Member. Another amazing memory on such a historical day.
How many attractions did we ride?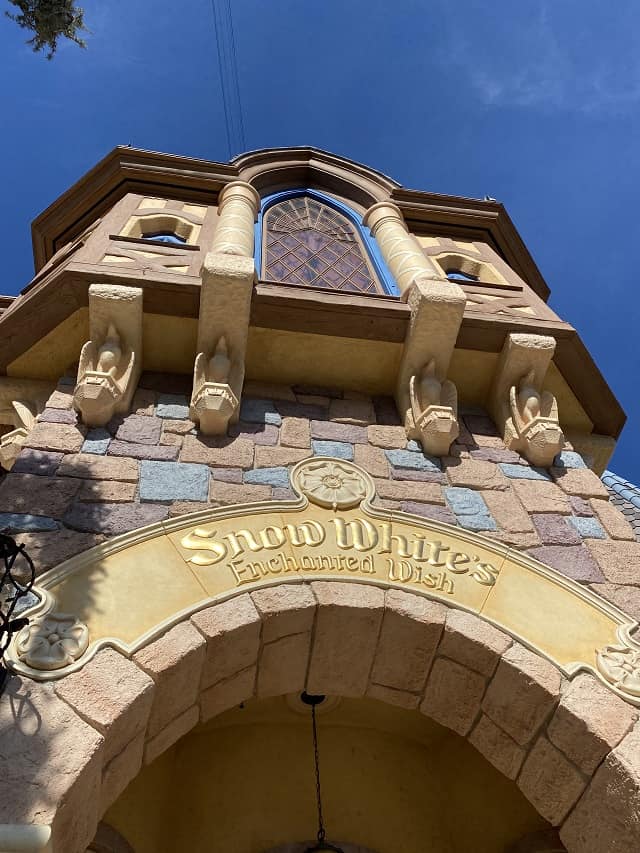 After our amazing experience on Main Street USA and taking in the sight of Sleeping Beauty's Castle, we knew that the newly refurbished "Snow White's Enchanted Wish" attraction was first on our list.
It is such a sweet and beautiful attraction. The outside façade gives the impression that we were truly at Snow White's cottage. The updated scenes and changes are so lovely.
Below you will find my ride through recording of the attraction.
In total, we rode 21 attractions throughout the entire day.
Isn't that amazing? The only attractions that we did not have time for was my favorite Enchanted Tiki Room as well as Astro Orbiter or Casey Junior Train.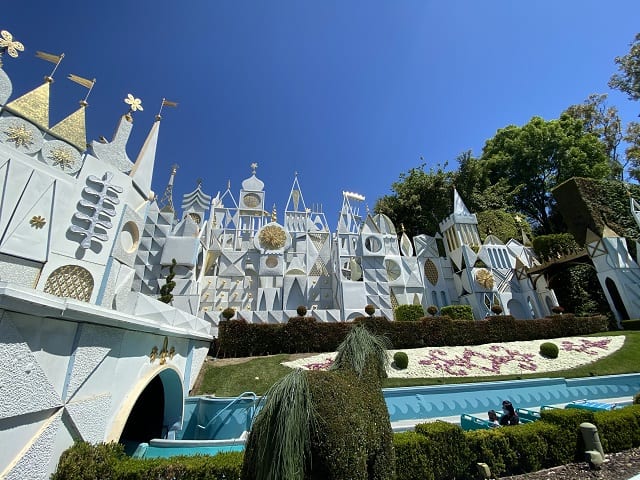 Not bad at all for being at the park for 10 hours and even enjoying a sit down lunch for over an hour at River Belle Terrace in Frontierland.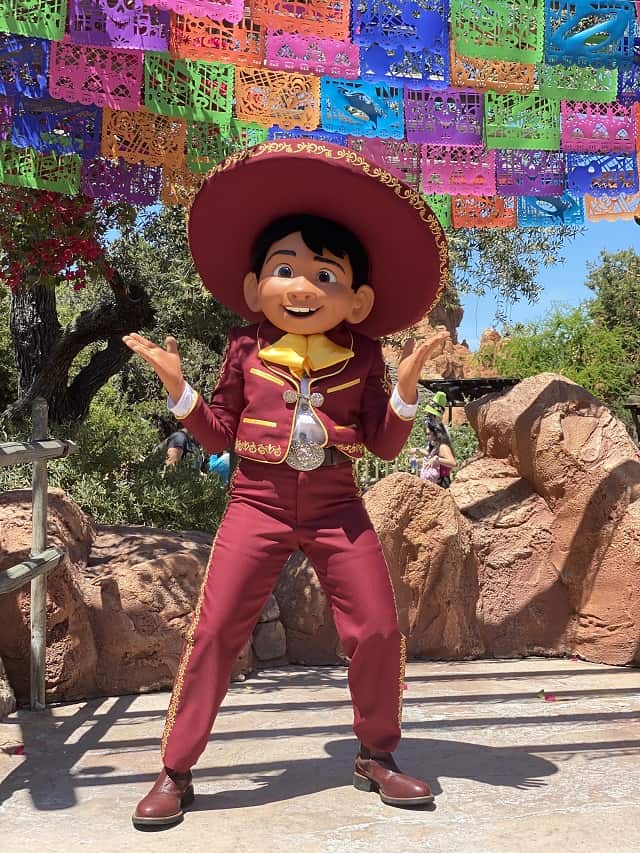 In terms of characters, there certainly was not a lack of them around the parks. You can read my review on the new way of meeting and greeting with your favorite characters HERE.
Overall Experience on Reopening Day
With a capacity of 25% of guests visiting inside the parks, I'll have to admit that at times early in the day I became a bit nervous because of the many people that I would pass by and see in the horizon.
I kept thinking to myself that the lines would be so long as each time you passed by an attraction line the lines were very long. However, what I did not know is that the majority of the ques are outside the main attraction.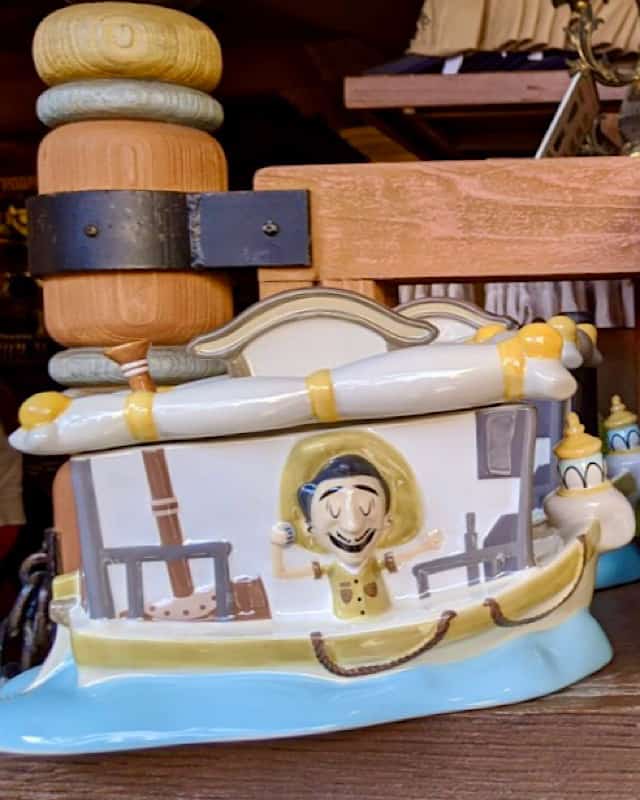 For example, at Indiana Jones, the line went through the line at Jungle Cruise. It was quite the sight to see. Although, once we made it to the inside part of the queue's attraction, we merely walked through the entire way and straight onto the ride.
Therefore, no one is ever waiting inside the attraction's queue. They are simply waiting for the ride outdoors.
We had the same experience with Pirates of the Caribbean and other attractions.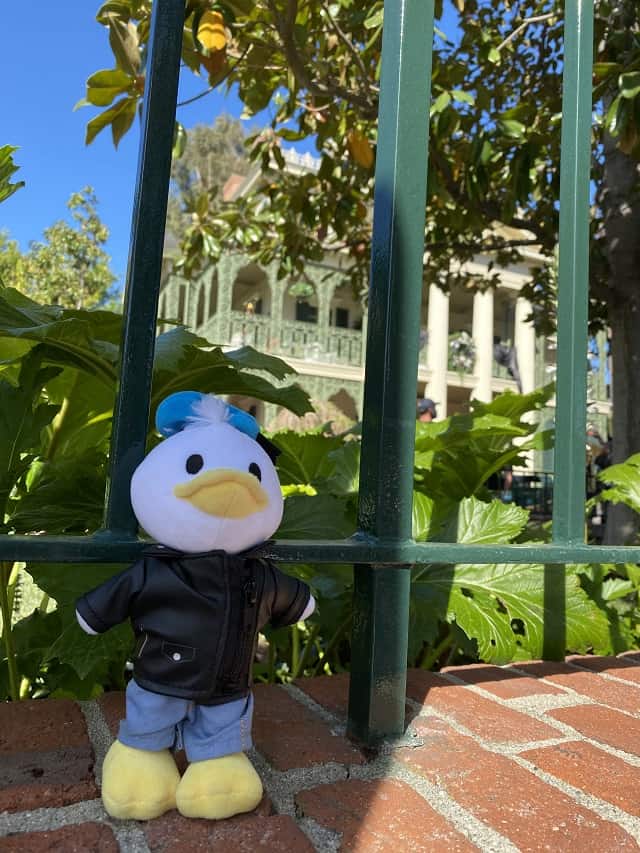 For Haunted Mansion, as we were walking through the queue, a Cast Member asked us if we were comfortable walking down a flight of stairs. I answered "yes" without giving it a second thought.
A second later, we were directed to a door that indeed led to steep stairs. It was a behind the scenes way of entering the attraction. We skipped the line entirely including the elevator scene and hallway and walked right onto the attraction.
This was pretty awesome. However, one of the other refurbishments that took place during the closure was in the main hallway leading to the attraction itself! So, we missed it but I can't argue with the secret passage that we took!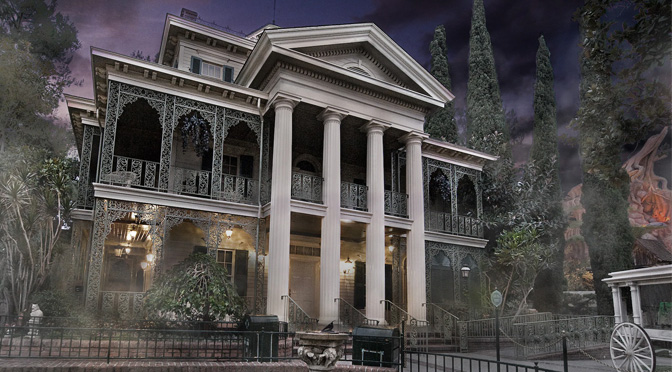 One has to also remember how much smaller the size of the parks are at Disneyland compared to Walt Disney World. Therefore, it is day and night when comparing crowds even at low capacity.
The longest wait that we stood in line for was Pirates, which took 20 minutes in total. Peter Pan was 10 minutes. Never in my life have I ever stood in line for that attraction at 4pm with such a short line!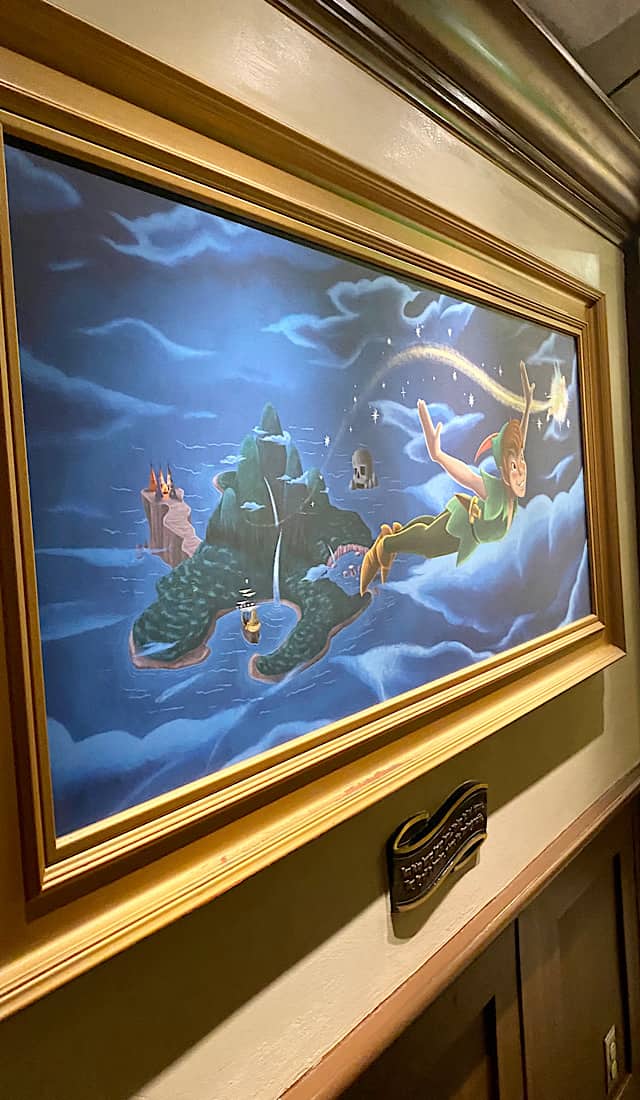 For many other attractions, we simply walked on to the attraction!
Overall, we had such a wonderful fun filled day. Seeing the happiness in my daughter's eyes (I couldn't see her smile with her mask on) meant the world to me.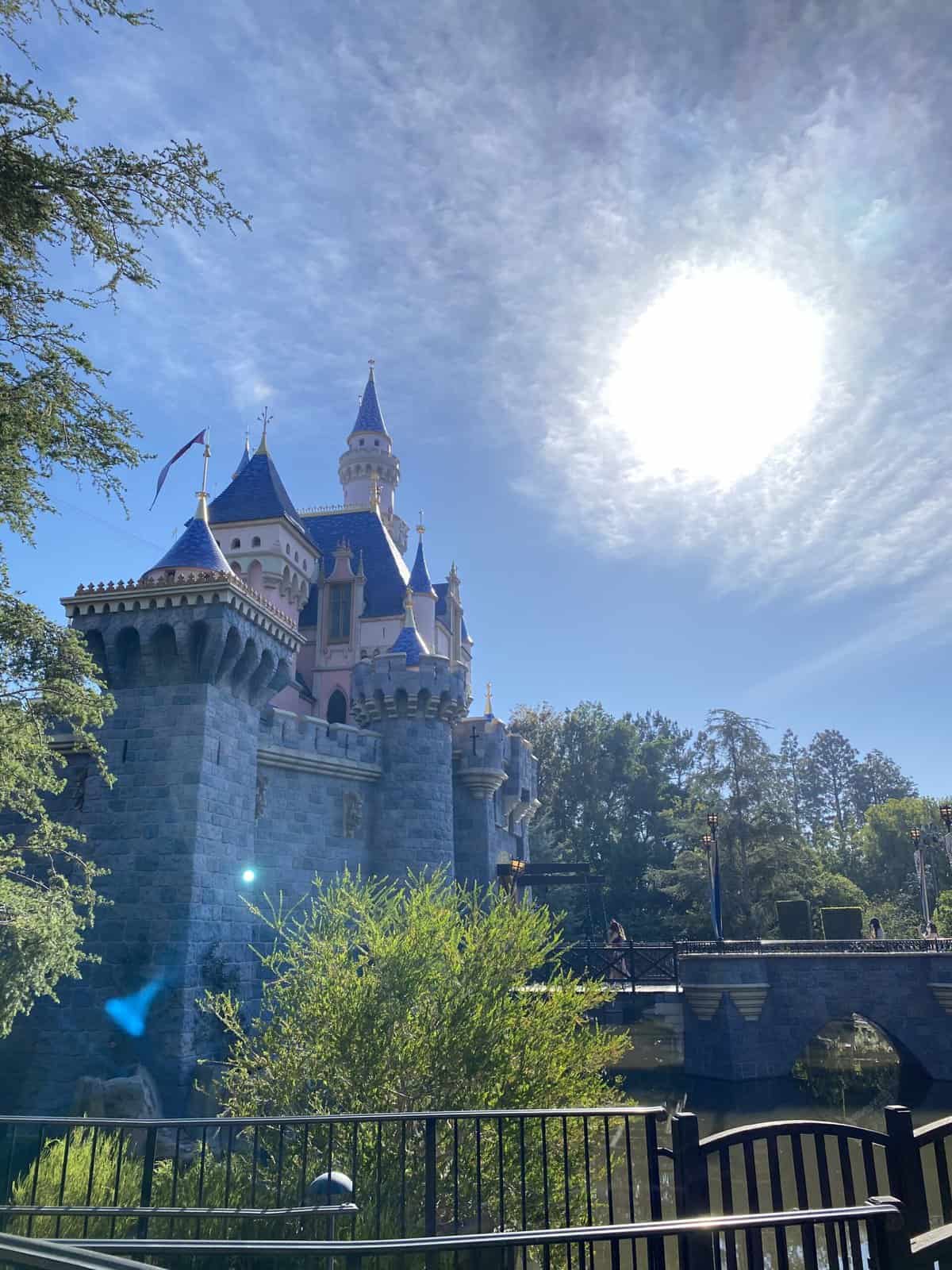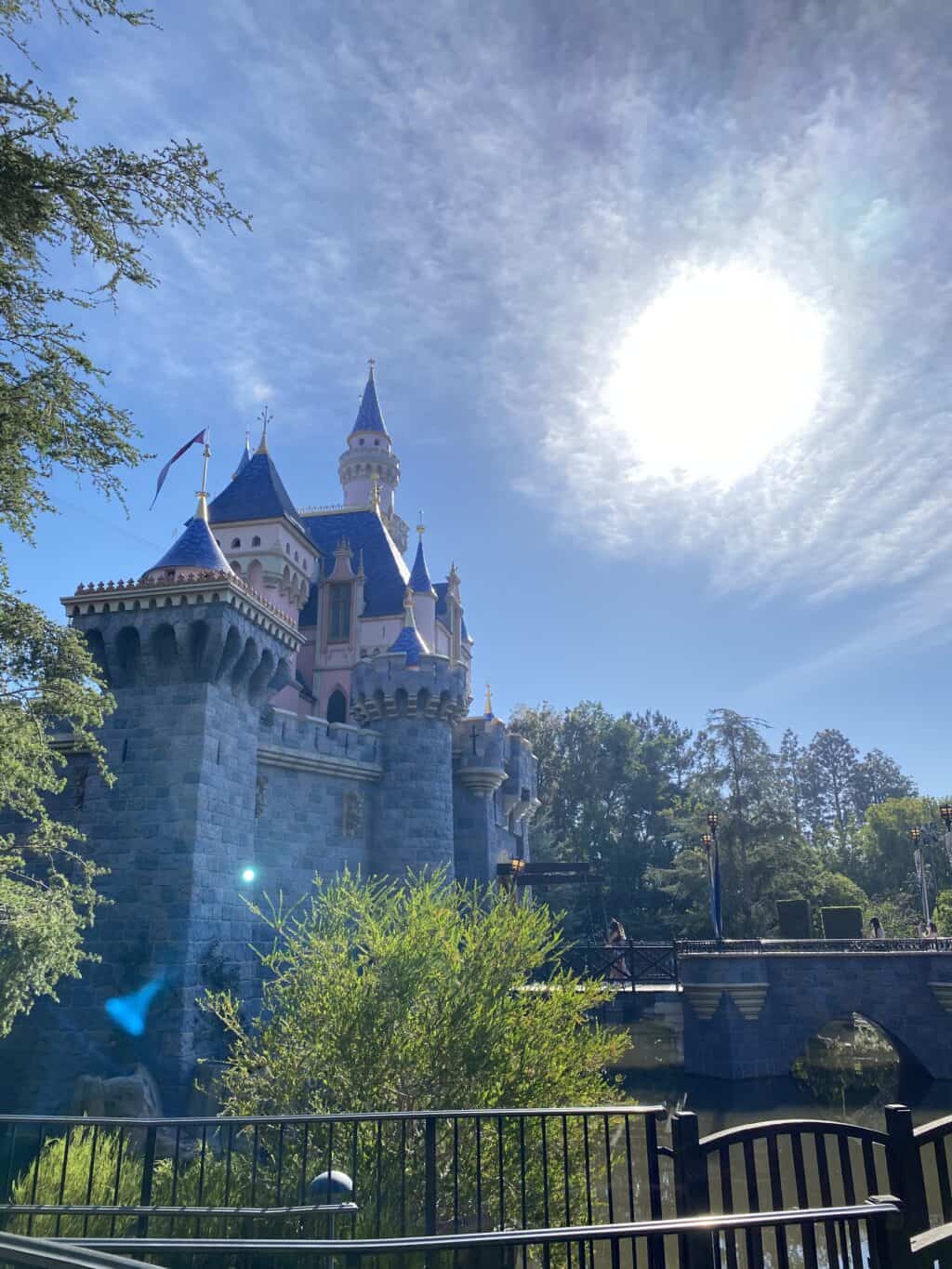 Over and over we would get so excited and start skipping around the park.
Disney is truly my escape from reality of work, the everyday home routines, the pandemic and life itself.
Oh, and I can not mention the food that was consumed. We enjoyed beignets, churros, dole whips, ice cream from Main Street and more! I will soon be writing a review on all the yummy treats that we had throughout the day!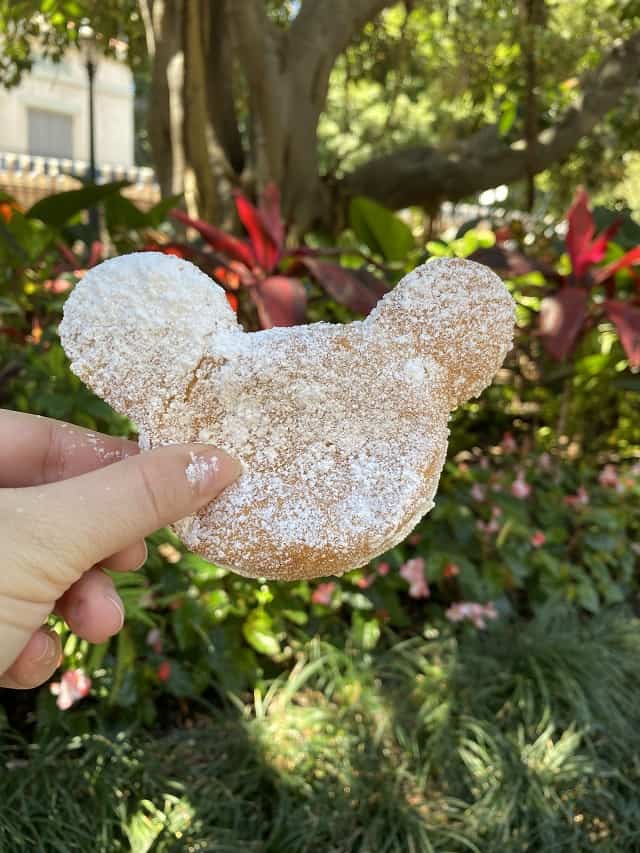 It was wonderful to be back home and to receive and to give the welcome back.
I can't wait to go back soon and experience the magic of Disneyland once more. Will you be visiting Disneyland soon? Let us know in the comments on Facebook and in our Facebook group.