The Florida Department of Health recently released a public health advisory addressing mask requirements for fully vaccinated people that significantly differs from prior safety practices. But will Disney World adapt this new recommendation?
Health and Safety in Disney World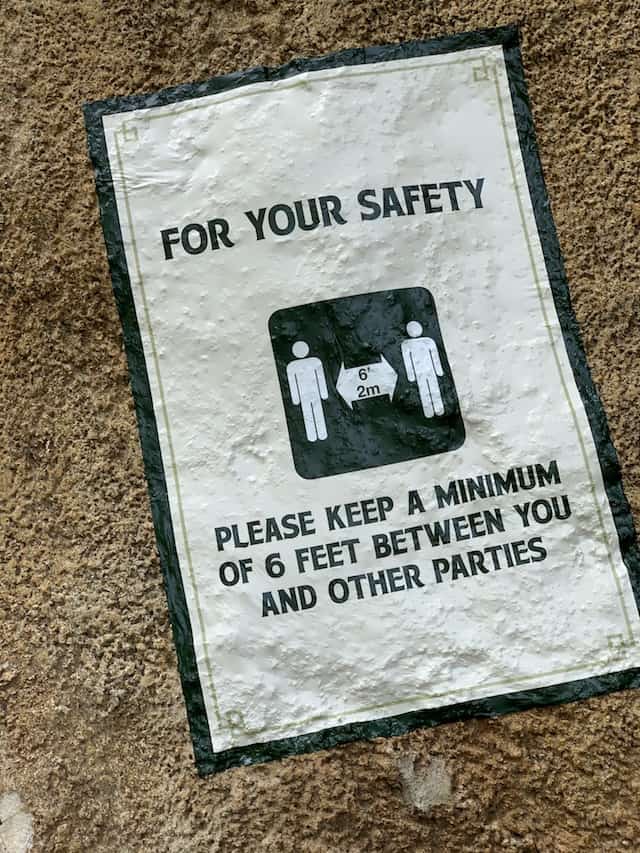 Walt Disney World has been operating with several health and safety protocols in order to keep Guests and Cast Members healthy and safe.
When visiting Walt Disney World, you can expect to have your temperature taken before entering Theme Parks and most restaurants. You will also see guidelines and floor markings to help you maintain 6 feet of distance from other Guests.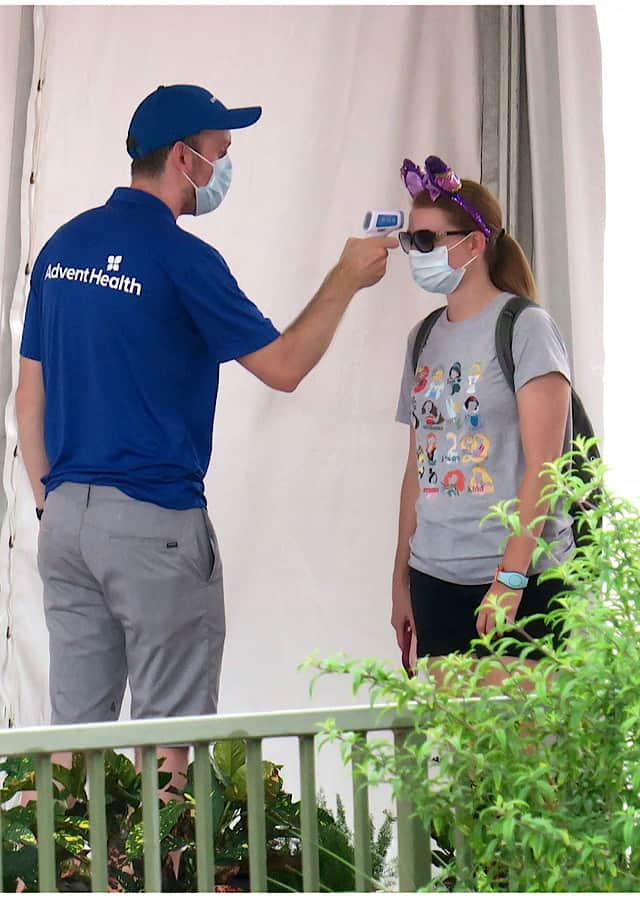 Guests and Disney World Cast Members must wear face coverings at all times in Walt Disney World. The only exception to this rule is that they may be removed when eating or drinking, swimming, and now when taking an outdoor photo.
New recommendations for safety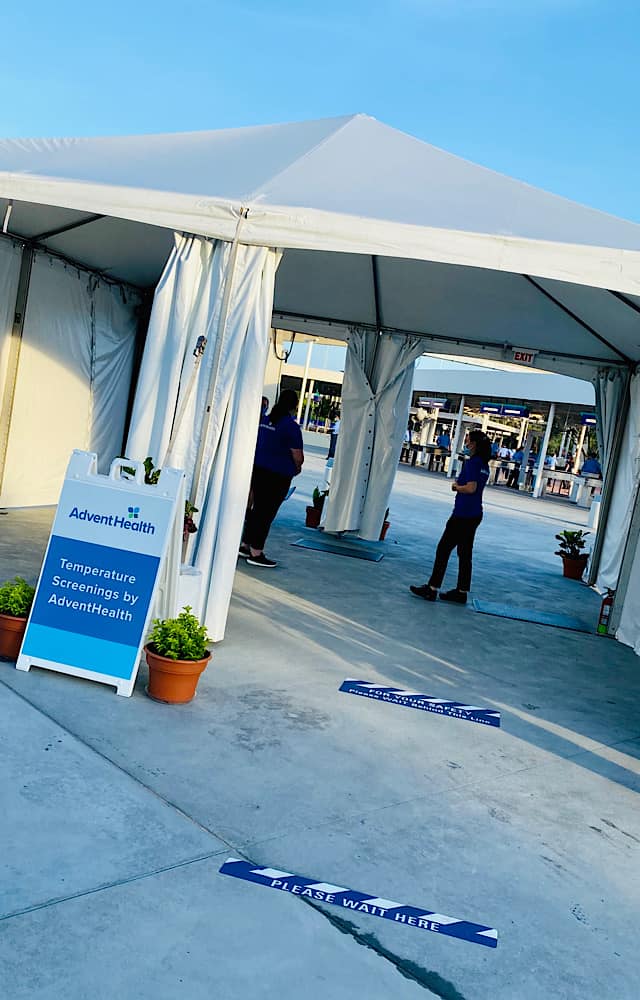 There have been several new guidelines released regarding staying healthy and safe during the COVID-19 pandemic. Among them, the distancing recommendation of 6 feet has been lowered to 3 feet.
Temperature checks have also been deemed "a waste of resources" and are no longer considered necessary in Florida.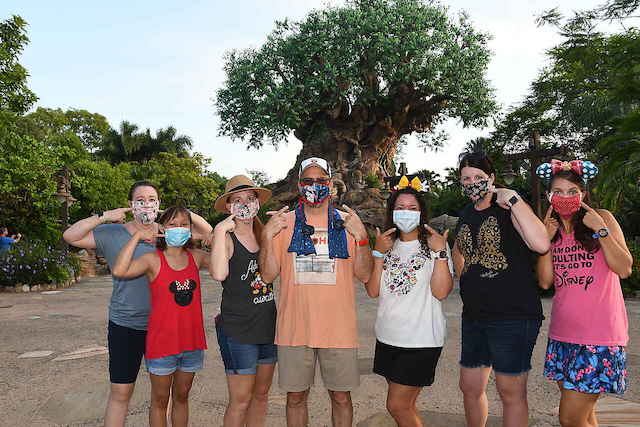 Additionally, advisories are now being released regarding the use of face coverings in fully vaccinated people.
Florida's Public Health Advisory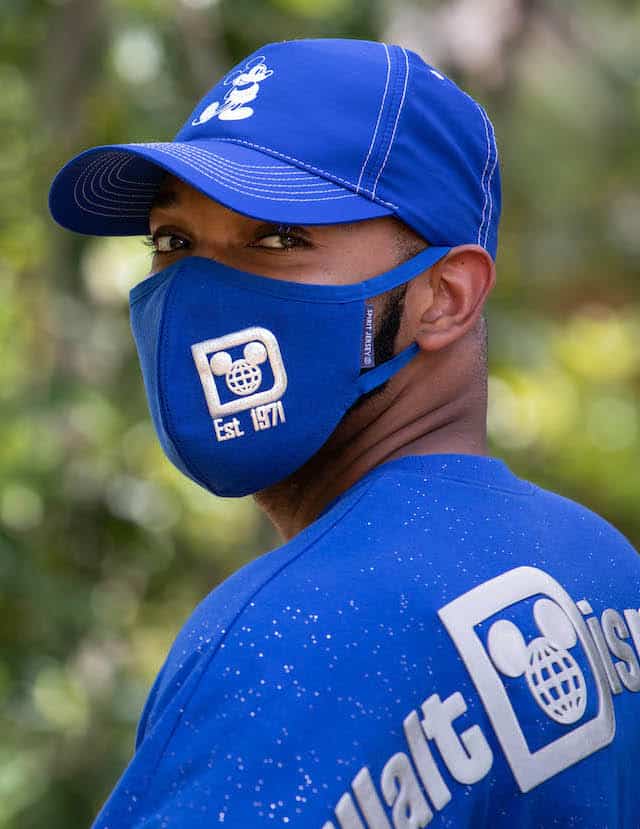 Florida Surgeon General Dr. Scott Rivkees has issued a Public Health Advisory which included language about fully vaccinated individuals and mask use.
Due to COVID-19 widespread vaccine availability, fully vaccinated individuals should no longer be advised to wear face coverings or avoid social and recreational gatherings except in limited circumstances.

Dr. Scott Rivkees, Florida Department of Health
Rivkees goes on to state in the advisory "restrictions on individuals, with no end in sight…pose a risk of adverse and unintended consequences."
So what does this mean for Disney World?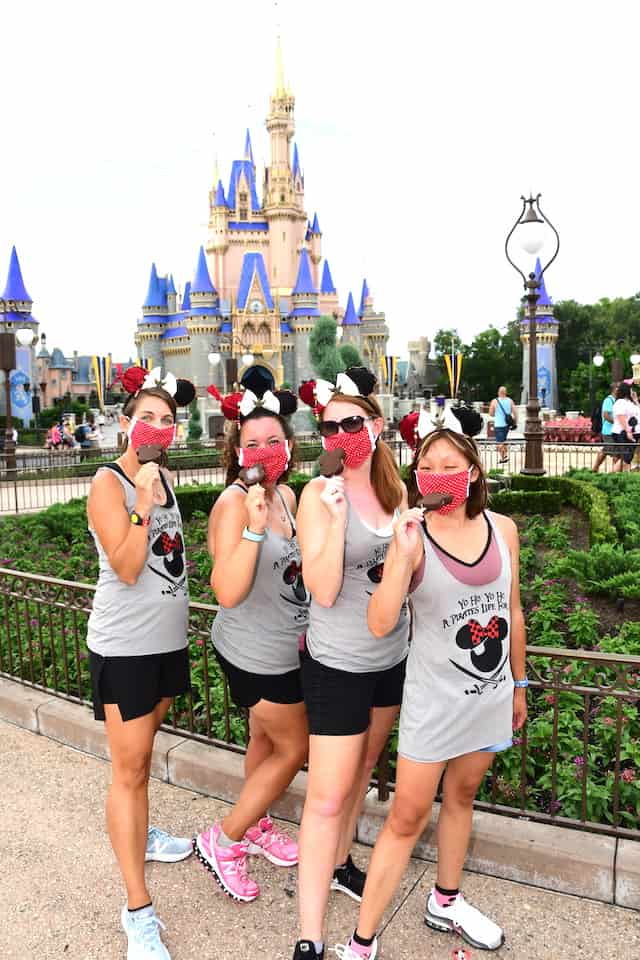 It is too soon to say, but it does sound as though there will be some changes in the health and safety protocols soon. As of now, Disney has not made a statement on whether or not they will continue to require face coverings for fully vaccinated individuals.
Do you think fully vaccinated individuals should be required to wear face coverings? Share your thoughts with us on Kenny the Pirate's Facebook page, or join our crew and continue the discussion!