Walt Disney World has a number of health and safety protocols in place in response to the COVID-19 pandemic. According to a Florida Health Official, one of these protocols is no longer necessary.
Health and Safety Protocols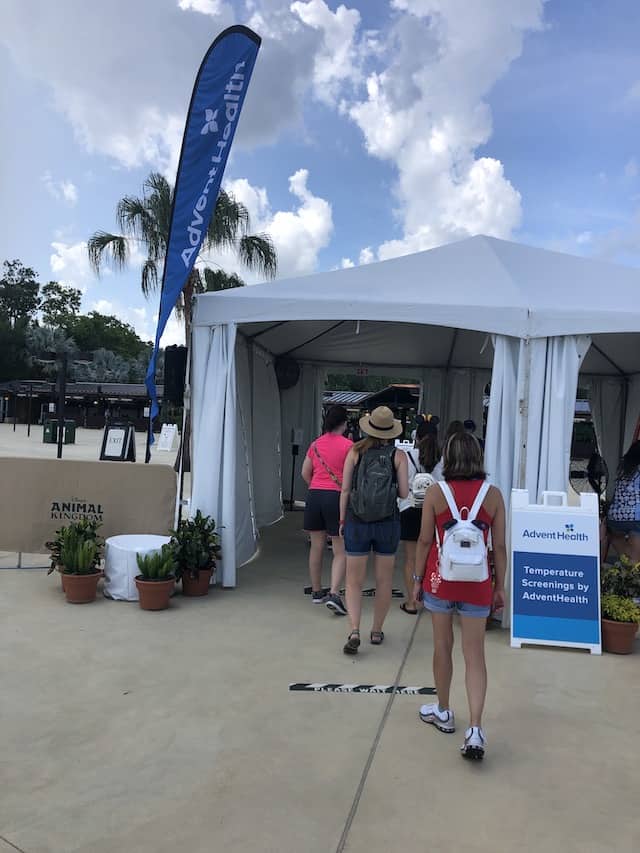 Walt Disney World has been operating with several health and safety protocols in order to keep Guests and Cast Members healthy and safe.
When visiting Walt Disney World, you can expect to have your temperature taken before entering Theme Parks and most restaurants. You will also see guidelines and floor markings to help you maintain 6 feet of distance from other Guests.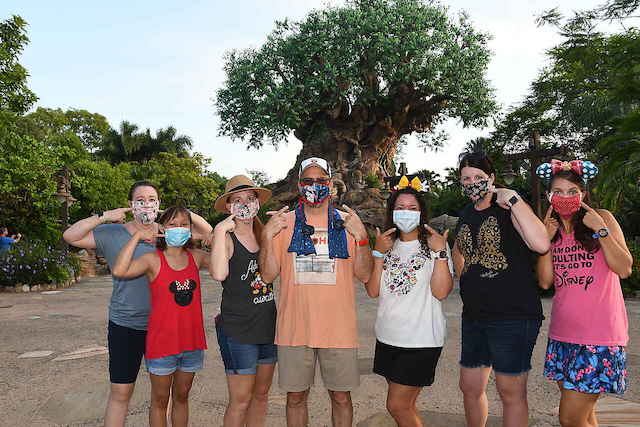 Guests and Disney World Cast Members must wear face coverings at all times in Walt Disney World. The only exception to this rule is that they may be removed when eating or drinking, swimming, and now when taking an outdoor photo.
But are these protocols really necessary?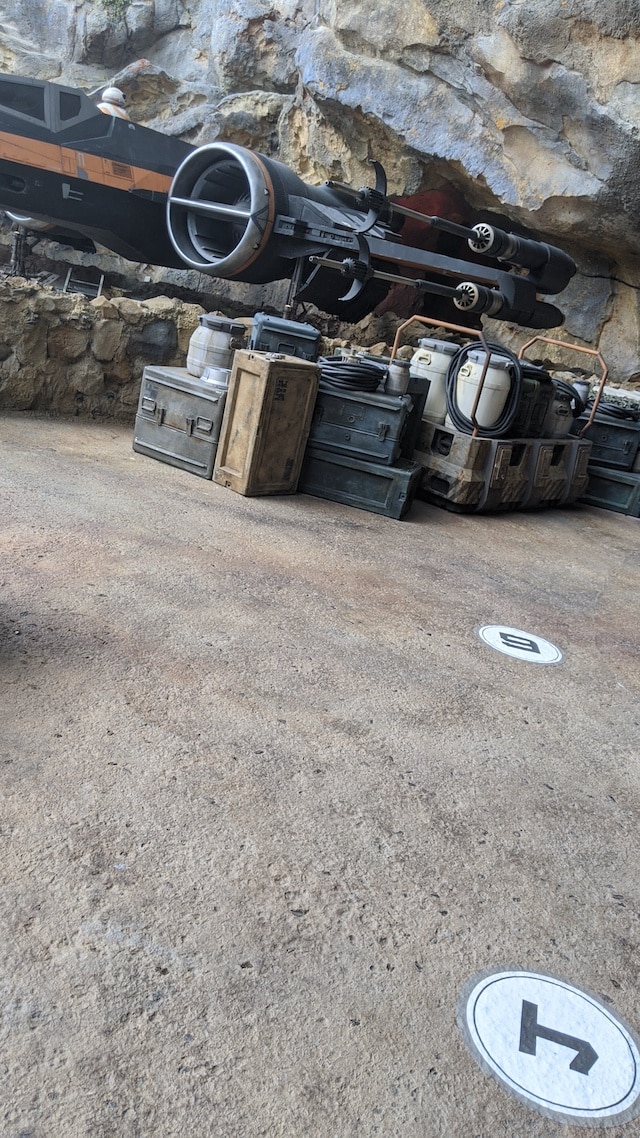 Recently a study was published that suggests the 6 feet of distance is no longer necessary to prevent the spread of COVID-19. Since this study was released, Disney has not commented on any changes to their distancing requirements.
Temperature checks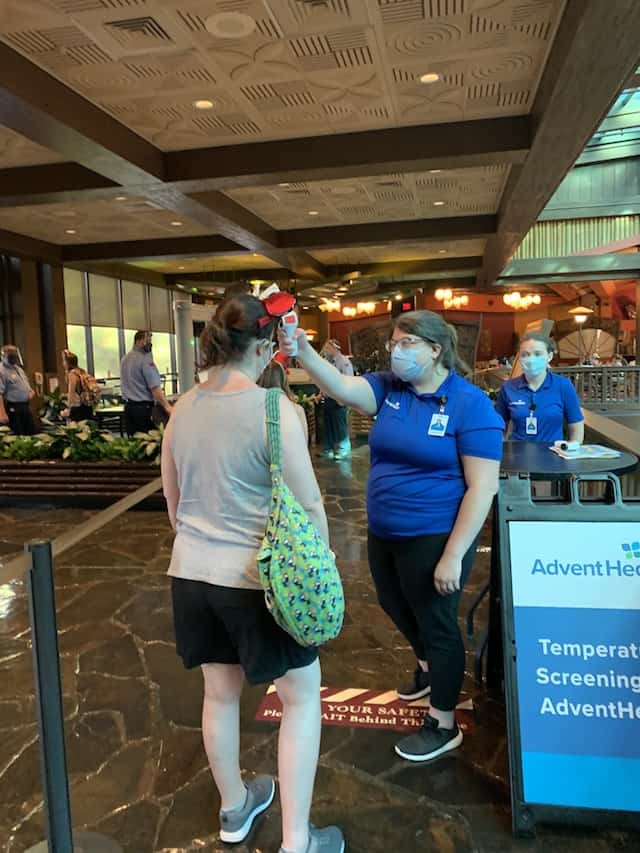 Orange County (where Walt Disney World is located) Department of Health official Dr. Raul Pino has stated that businesses within the county no longer need to preform temperature checks.
According to WFTV's Lauren Seabrook, Pino stated that temperature checks are wasting resources and make no difference.
Dr. Raul Pino says temperature checks are not necessary. Seeing too many places waste resources on something that makes no difference. The DOH is not recommending it.

Lauren Seabrook
Will Disney World discontinue temperature checks?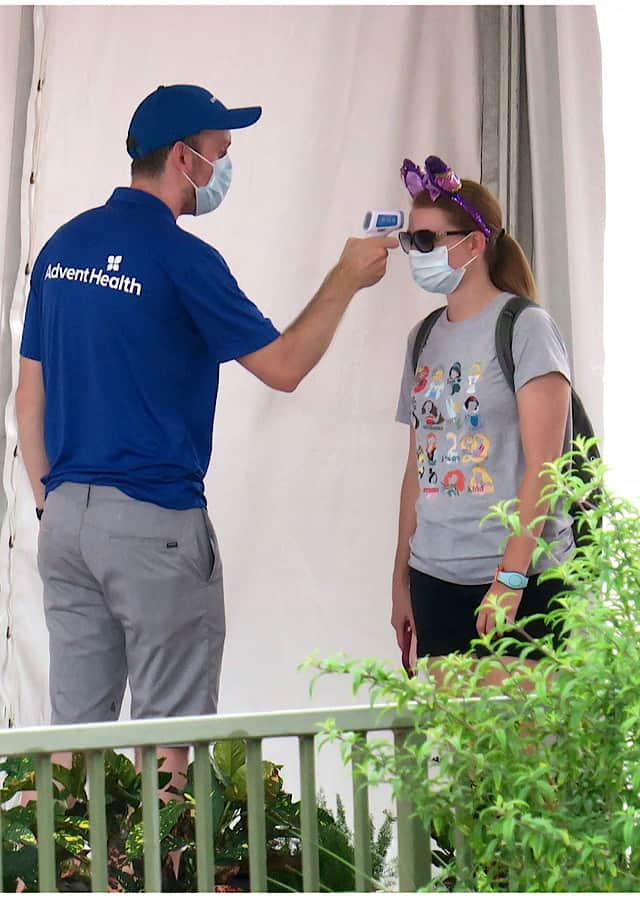 It is too soon to say, but it's safe to assume that when Disney does make changes to their health and safety protocols, temperature checks may be among the first to go. As of now, Disney has not made a statement on whether or not they will continue.
Do you think temperature checks are effective in preventing the spread of COVID-19? Do you think Disney should do away with this protocol? Let us know your thoughts on Kenny the Pirate's Facebook page, or join our crew and continue the discussion!