A new Danielle Nicole branded handbag has been pulled from Box Lunch after social media users noted an uncanny resemblance between an Ariel design and a non-Disney drawing from another artist. Read on for details.
I (Rebecca) collect and purchase Disney handbags. I frequent stores like Box Lunch, Hot Topic and Harveys.
We have covered some Disney handbag releases in the past, such as some Dooney and Bourke, Harveys and Coach. You can see a photo tour of KTP writer Ashley's amazing Disney Handbag closet.
But, there's one new Disney bag that we won't be able to add to our collection!
New Bag Controversy
I have recently seen ads for a new Ariel bag and matching coin purse from Box Lunch. The set was produced by a brand called Danielle Nicole, which is known for inexpensive pop culture bags.
Some of the original artist's fans on social media saw the same ads I did and alerted the artist to the allegedly stolen work. The resemblance is astonishing. See for yourself in the image from artist Lissy Marlin below: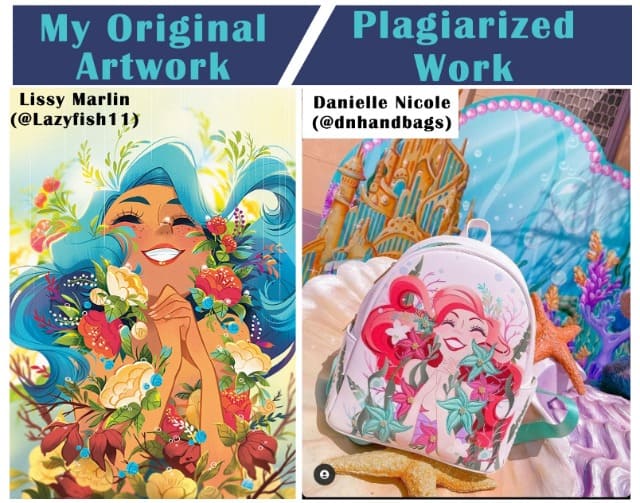 Without seeing Lissy's original image, many social media users assumed that the original drawing was a drawing of a Disney character. They asserted that Lissy had no claim to it because Ariel is not her character.
But, as you can see, the original image is not of a Disney character. The original image depicts a tan skinned, blue-haired woman surrounded by flowers.
Box Lunch Responds
The artist, Lissy Marlin, wrote on twitter that Box Lunch had reached out and stated they would be pulling the merchandise from their store while they get this sorted out.
However, it appears that Box Lunch did not effectively communicate to their brick and mortar stores that the bags were to be pulled.
Some enterprising sellers went to Box Lunch stores earlier this week and were able to purchase the bag. Operating under the assumption that the bag will not be sold, collectors have been paying attention.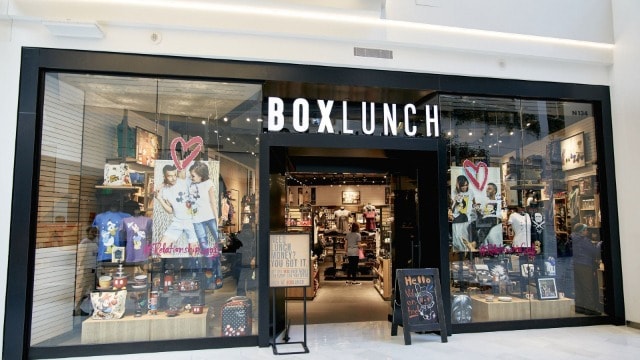 Various sellers on Mercari got their hands on the Ariel bag and matching card case. One was asking as much as $400.00.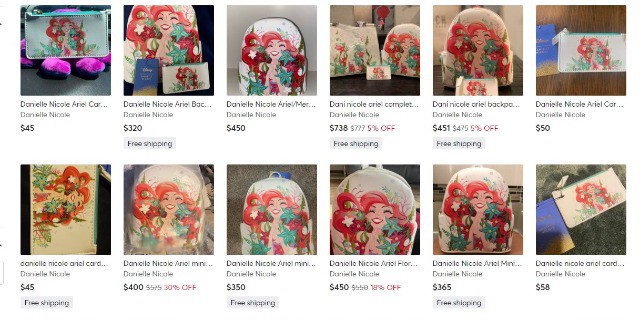 For reference, Danielle Nicole bags generally retail for under $100.
Danielle Nicole Response
Lissy also stated on twitter that Danielle Nicole had not yet responded to her inquiry at the time of publication.
It will be interesting to see what happens next with this bag. Will Danielle Nicole and Box Lunch agree to cut Lissy in on the profits from the bag? Will the bag ever be sold again?
You can follow the artist on twitter for updates at @Lazyfish11.
What do you think? Did an artist from Danielle Nicole plagiarize Lissy's drawing? Let us know in the comments on Facebook and in our Facebook group!
-Rebecca W Davis (NOT Kenny)