A new update to the Disney website streamlines theme park ticket purchases and checking park pass availability. See how this will better serve Guests visiting Disney World.
Park Pass System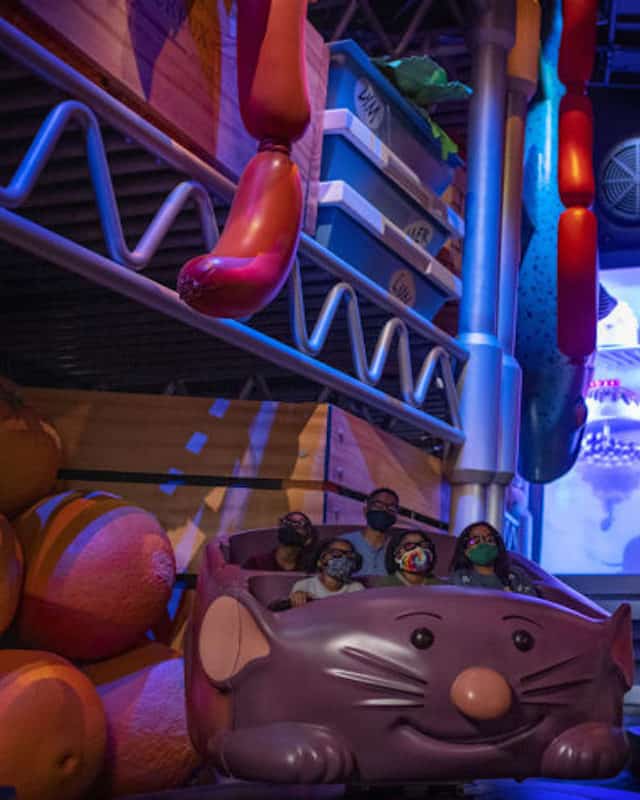 I'm sure most of you know what the park pass system is by now, but there's a brief recap for those of you who do not:
Essentially, the park pass reservation system is Disney's way of maintaining capacity limits in the theme parks. Right now, the official capacity is 35% which helps with physical distancing.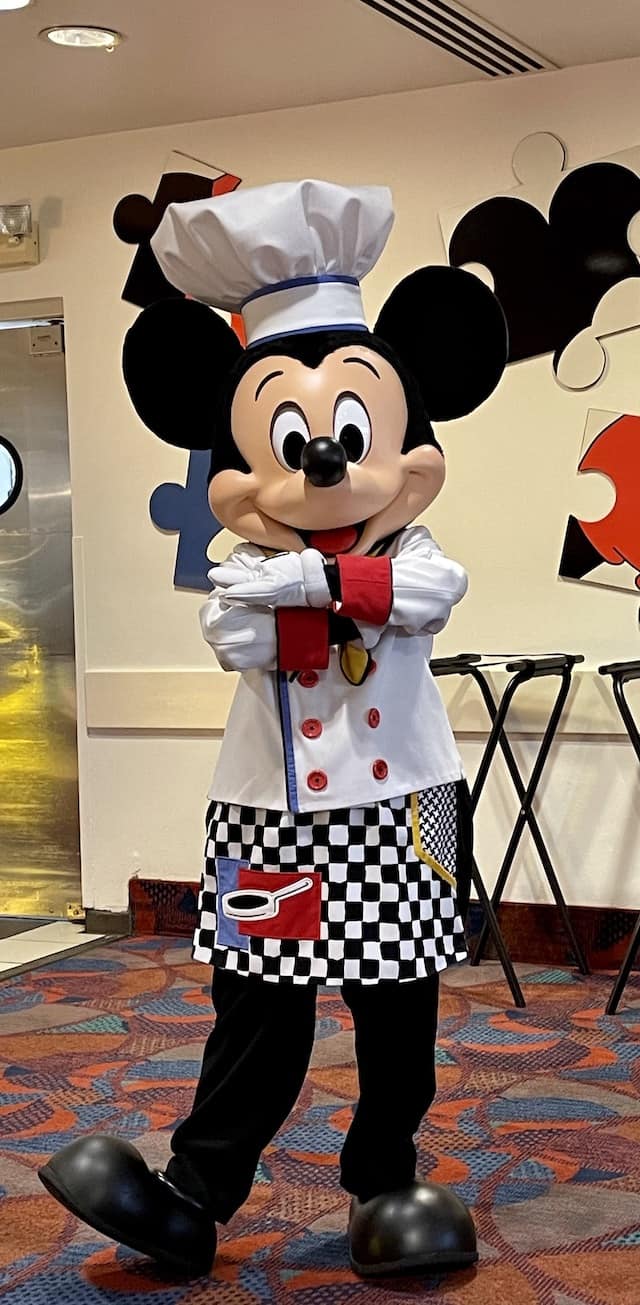 There are three categories within the system: Theme Park Tickets, Select Resort Hotels, and Annual Passes. Each category has a set number of reservations that can be made. The public does not know what those numbers are or how close each category is to filling up on any given day.
When you are ready to purchase tickets, you must first check the availability calendar so you know which parks are sold out. This will help you decide which parks you want to visit on each day of your visit.
Streamlining Ticket Purchases and Park Passes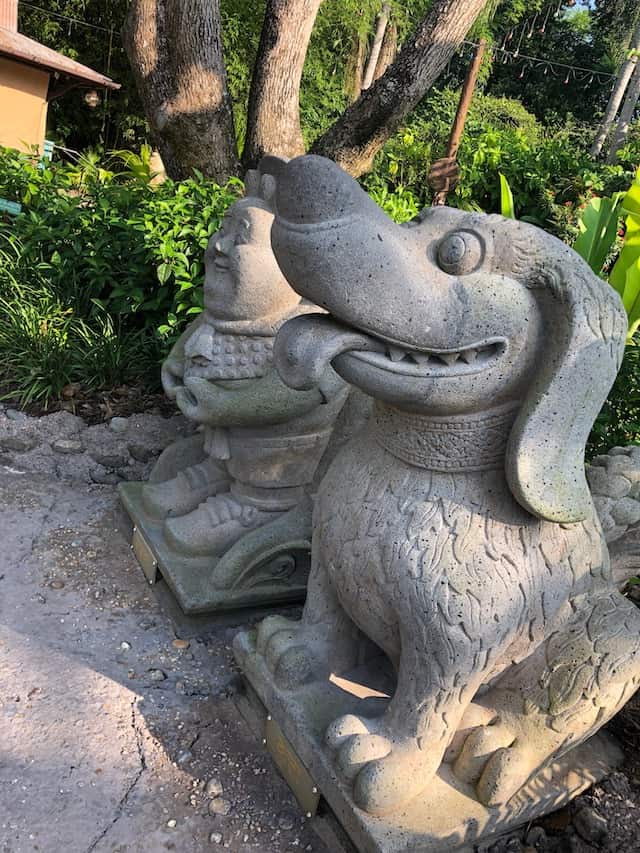 A new update is allowing you to see theme park availability while you purchase your tickets. Before, you had to check availability on a separate page and then purchase tickets. Then, after your tickets were linked you could make your park passes.
Now, Disney is informing you if your ticket has park pass availability while purchasing the ticket. The screenshot below shows you how it looks.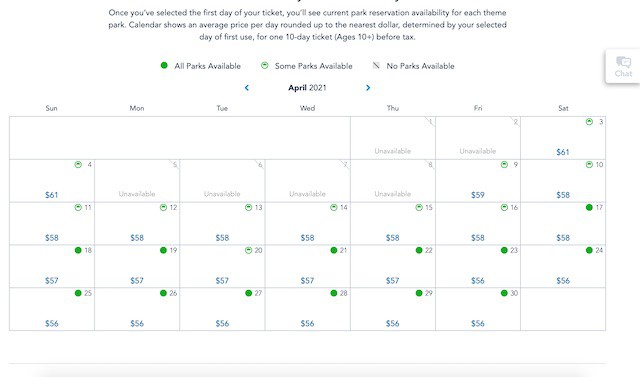 "Once you've selected the first day of your ticket, you'll see current park reservation availability for each theme park. Calendar shows an average price per day rounded up to the nearest dollar, determined by your selected day of first use, for one 10-day ticket (Ages 10+) before tax."
Once you select the first day of your ticket, you can see which parks are available.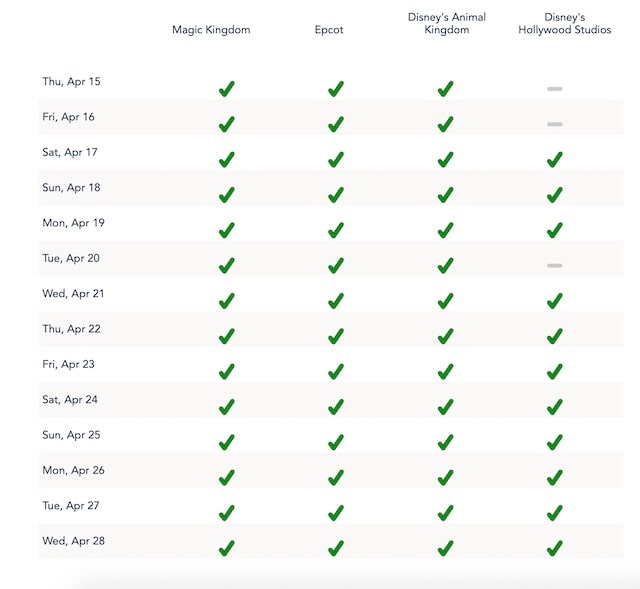 For example, I chose a 10-day ticket starting April 15. Since I don't have a resort for this time frame, it is assuming I'm under the Theme Park Ticket category. Disney then tells me Hollywood Studios April 15, April 16, and April 20.
How will this affect you?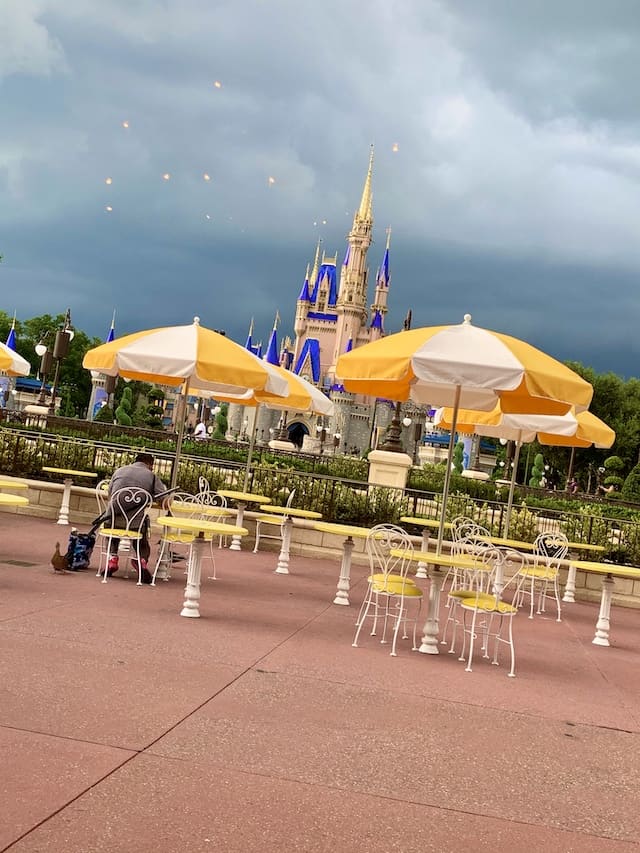 This update is beneficial for Guests looking to visit the theme parks. It streamlines the entire process, allowing you to see what's available as you are purchasing the tickets.
This is even more beneficial if you are traveling during a busier time where theme park availability may fill up more quickly.
Let us know what you think of this change! Share your thoughts in the comments below or on Facebook.