If you have an account with the Disney Gift Card website, you need to read this! Find out the new date for the scheduled upgrade.
Disney Gift Card website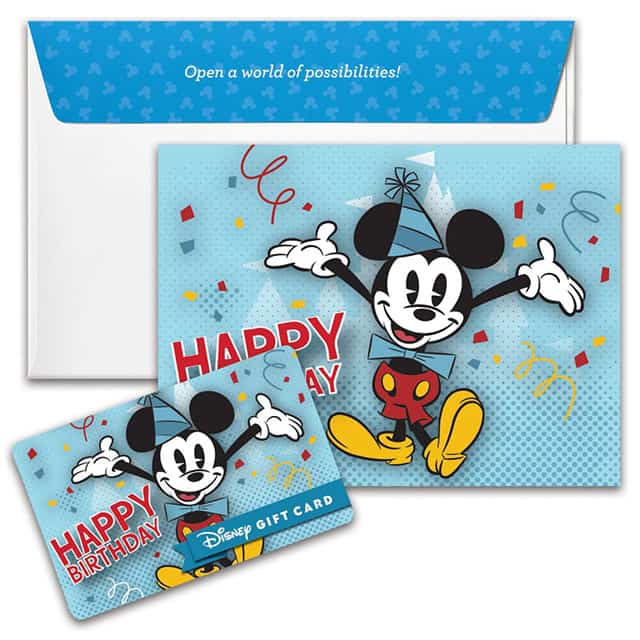 Disneygiftcard.com currently offers gift card users a convenient way to combine all those cards into one with a value of up to $1000. You can have up to 5 cards stored in your account at once. And, you can transfer the total among any and all of your cards whenever you want.
However, it is not a digital wallet. This means you need to retain one or more physical gift cards or egift cards in order to spend the balance.
Back in November, we alerted you to a major upgrade for the website. A few days ago, Disney was supposed to erase all Disney gift cards in order to enhance the website. Disney encouraged you to transfer the balance onto a physical card so you don't lose your money.
New Date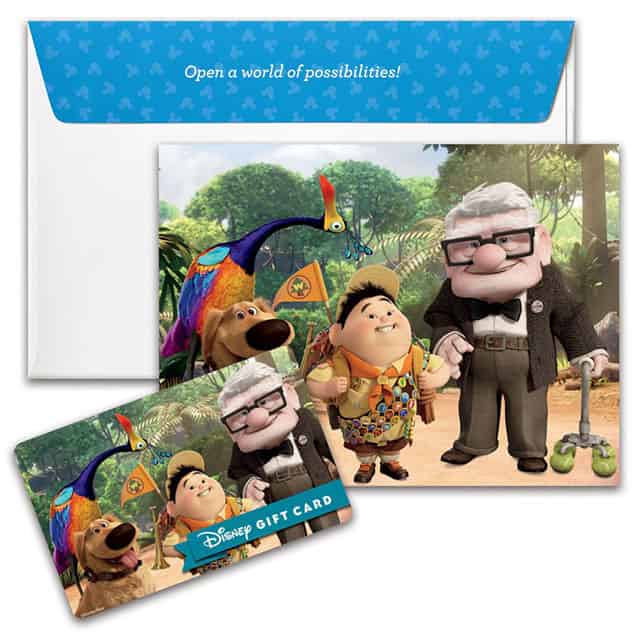 However, the Disney Gift Card website has a new notice for when this upgrade will take place. The statement reads:
DisneyGiftCard.com will be upgraded on February 3, 2021. All existing DisneyGiftCard.com account details (logins and gift cards added) will no longer be available after February 2, 2021. As a reminder, your account is not a mobile wallet and should not be considered as such. Always be sure to keep your physical and digital Disney Gift Card(s) with you as it will be required to make any purchases.
Once live on February 3, 2021, the enhanced site will allow visitors to utilize their existing 'Disney account' to login; using the same login credentials across multiple Disney sites and apps including: shopDisney, My Disney Experience, WaltDisneyWorld.com and Disneyland.com.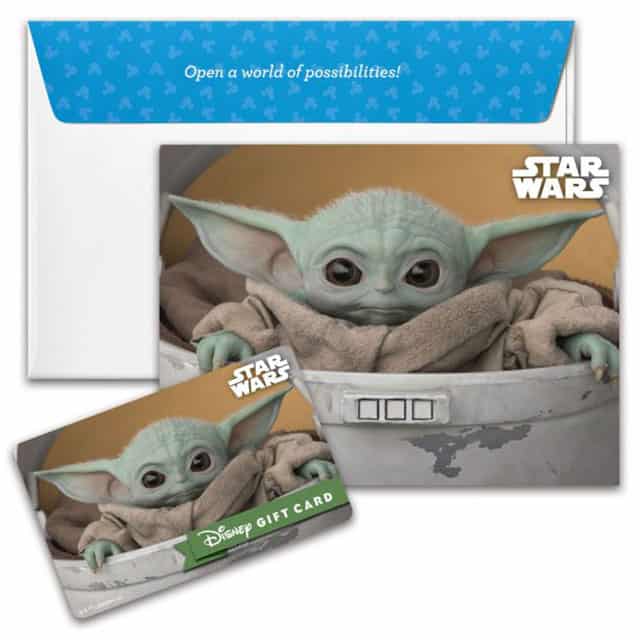 Prior to the website enhancement on February 3, 2021, please be sure that you take the following steps:
Have access to your Disney Gift Card(s), including your full 16-digit account number and EAN to add your card(s) onto the updated website.
Starting February 3, 2021, please visit DisneyGiftCard.com to create a new account, or use your existing Disney account login, and enter your gift card(s) information into the My Cards section.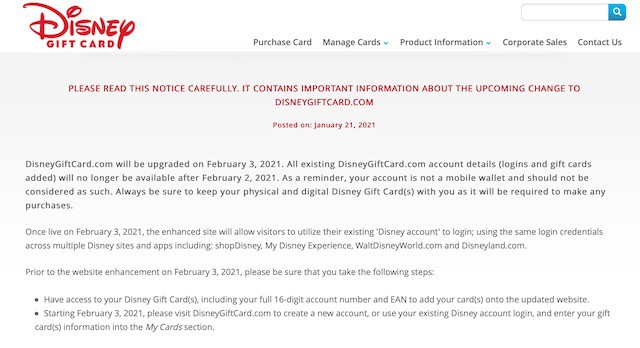 The new upgrade will now take place on February 3, 2021.
So, if you haven't moved all your gift card balances onto a physical card you have a little while longer to do that before the upgrade!
Do you have Disney gift cards loaded on the website? What do you think of these updates? Let us know on Facebook.
Are you planning a vacation? Reach out to our trusted travel agency sponsor Authorized Disney Vacation Planner
Mouse Class Travel
!