Jaleo showcases the regional diversity of Spanish cuisine. Read here for our review along with a photo tour of our experience.
Disney Springs has so many wonderful dining choices it can be overwhelming. On a recent visit, we were thrilled to try Jaleo. However, I've never been to a Spanish restaurant so I wasn't sure to expect.
Jaleo Locations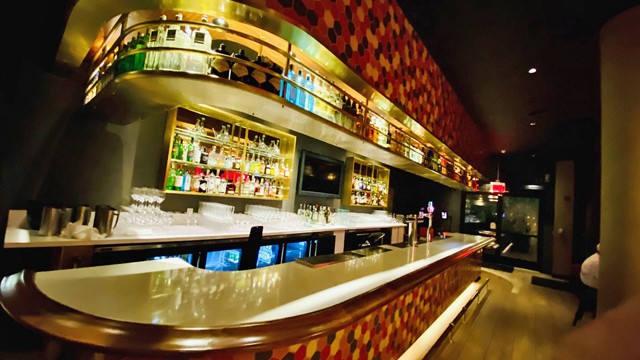 Jaleo is a unique concept and growing in popularity! Recently, we visited Jaleo in Disney Springs Westside. This location opened in March 2019.
The original Jaleo location opened in Washington, DC in 1993. In addition, guests can dine at Jaleo's in Crystal City, Virginia, and Las Vegas, Nevada. According to Jaleo's website, locations in Chicago, Illinois and Dubai, United Arab Emirates will open in 2021.
The menu features A variety of authentic paellas cooked over a wood-fired paella pit, Spanish specialties and signature dishes.

-JALEO PRESS RELEASE
Jaleo's Story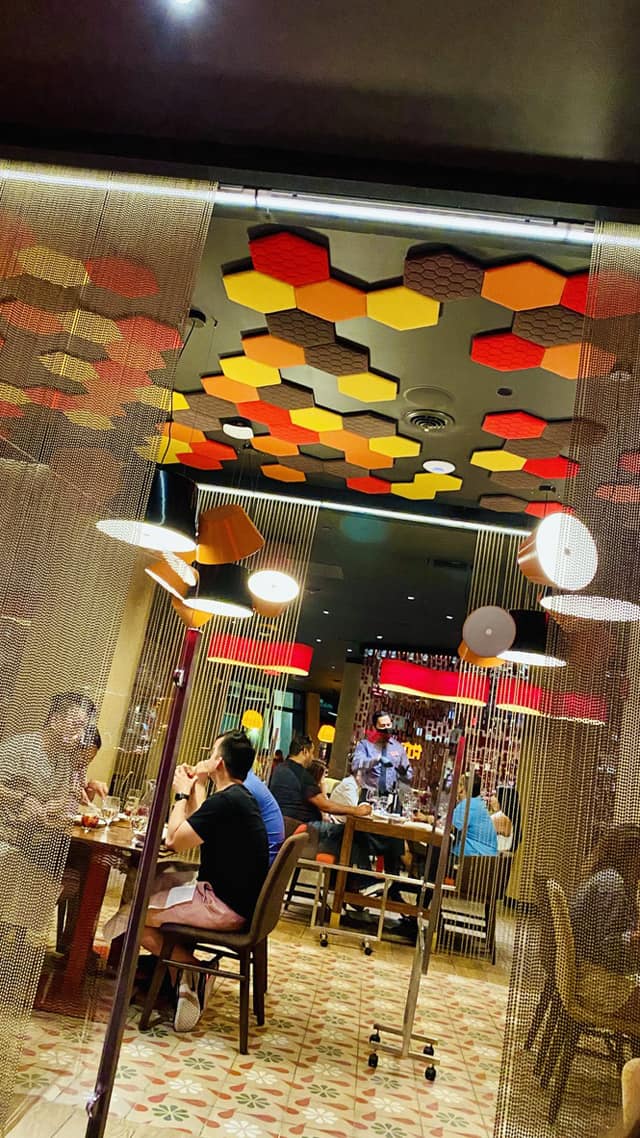 Created by Chef José Andrés and his team, Jaleo brings diners the spirit and flavors of Spain. Also, it features authentic, fresh Spanish cuisine. Celebrating the traditional as well as the cutting-edge, Jaleo offers a taste of Spain in a modern, yet casual, atmosphere.
Jaleo's Food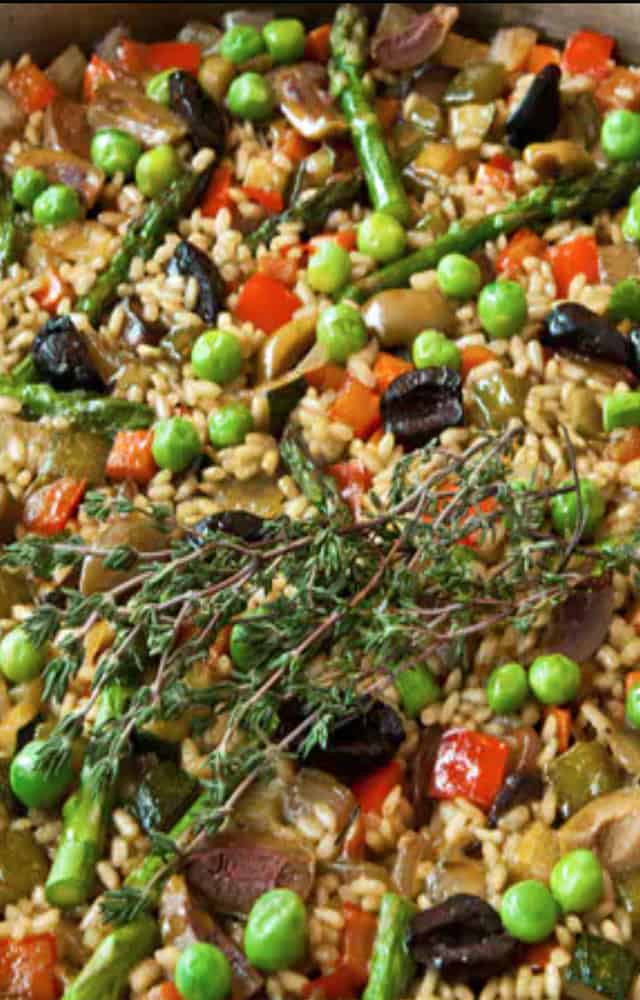 At Jaleo, plates are meant to be shared. Additionally, each dish is authentically Spanish. Jaleo cooks with local, fresh ingredients. Check out Jaleo's relaxed environment where friends and family gather not just to enjoy food, but each other. Jaleo's is inspired by the traditional dishes of José's childhood, talents and creativity.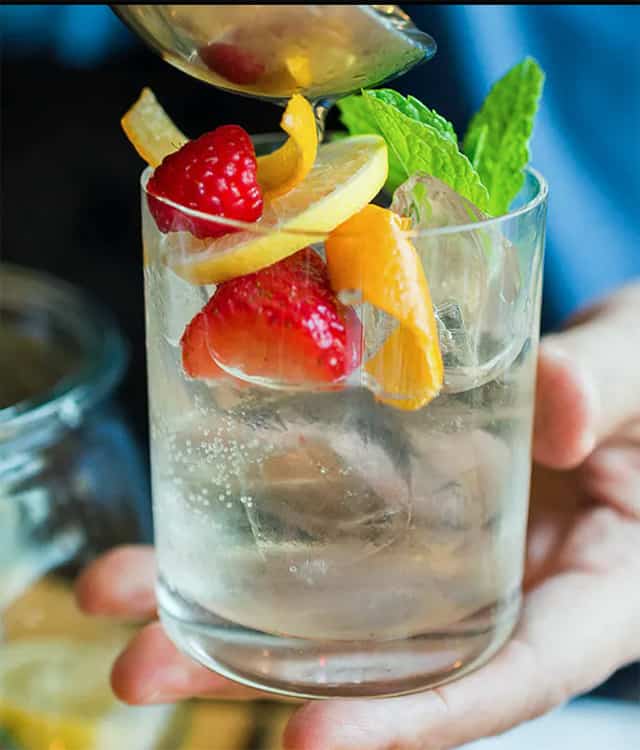 Along with Jaleo's whimsical touches, the cuisine is authentic Spain. Here, guests savory signature tapas, savory paellas, sangria. Also, here you'll find a wide selection of the finest Spanish cheeses. Jaleo has Spanish wines and sherries, ensuring diners find something unique each visit.
The upscale, yet comfortable, vibe welcomes all guests to linger and casually savor each bite. We had the best time not only sampling new foods but also discussing them and other good times together. Jaleo is simply a wonderful place for adults to gather. Think about Jaleo for date nights, anniversaries, or getting together with family and friends.
Be sure to make a reservation ahead of time to ensure your spot.
Magical Menu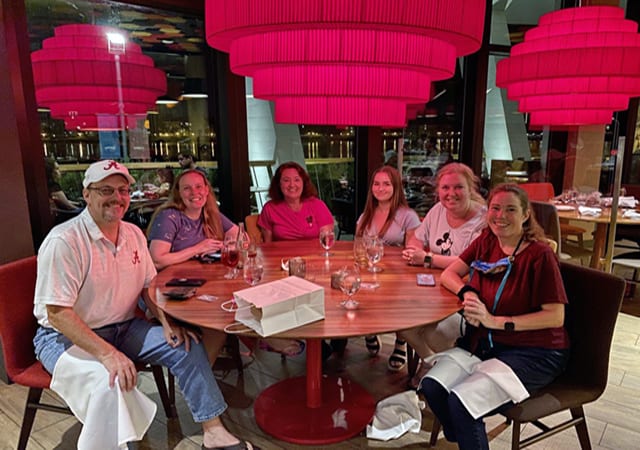 When we visited in September 2020, Jaleo had a Magical Menu offering. After approaching our table, our server explained the Magical Menu consisted of a specially prepared 5 course tapas tasting menu. Secondly, the cost was $35 per person. Not bad for a 5 course meal! Instead of the Magical Menu, we could order off the regular menu. But, if we chose the Magical Menu, our entire table had to order from it.
Each dish was amazingly fresh, flavor filled, and just the right portion size. For each meal purchased, Jaleo donated $1 to Feed the need Florida.
Check out Jaleo's Orlando menu offerings below.
Buen Provecho (Appetizers)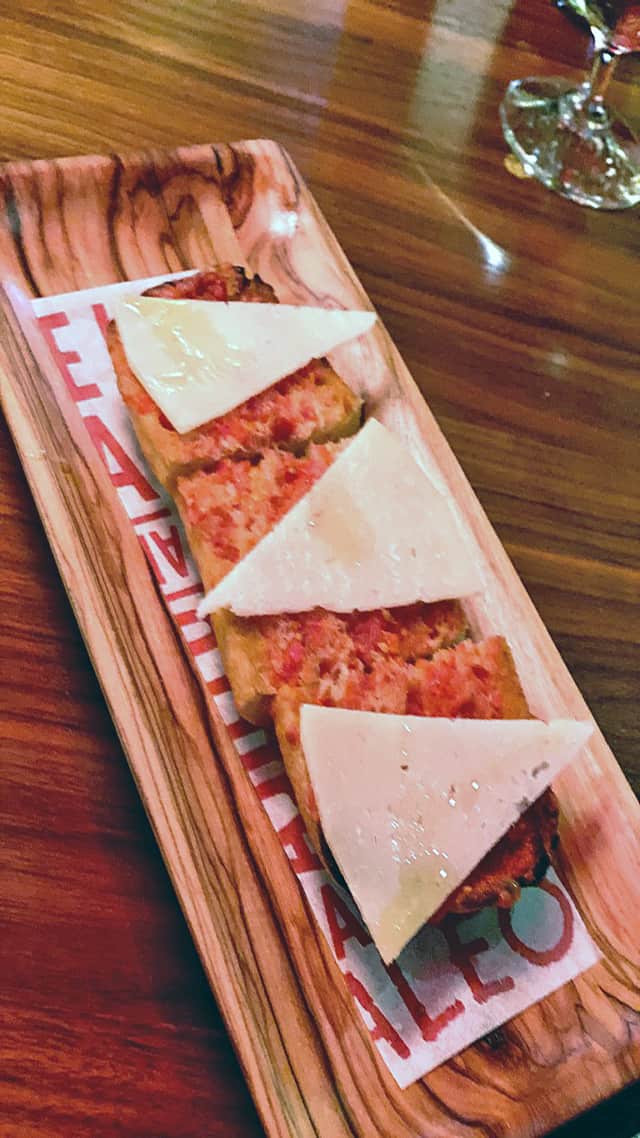 Pan de cristal con tomate Toasted slices of uniquely crispy and ethereal bread brushed with fresh tomato – $12
Jamón serrano 4-month cured serrano ham – $14
Paletilla ibérica de bellota 36-month cured ham shoulder from the legendary free range, acorn-fed, blackfooted ibérico pigs of Spain – $30
Aceitunas marinadas con queso Manchego Marinated spanish olives with Manchego cheese – $9
Plato de queso Manchego Unpasteurized sheep's milk cheese. Nutty with a tangy, lingering flavor – $14
Super flauta Perfect to share! Flauta bread brushed with tomato and extra virgin olive oil, topped with paletilla ibérica de bellota – $22 (Add Manchego Cheese – $3) *Pictured above
Quesos (Cheeses)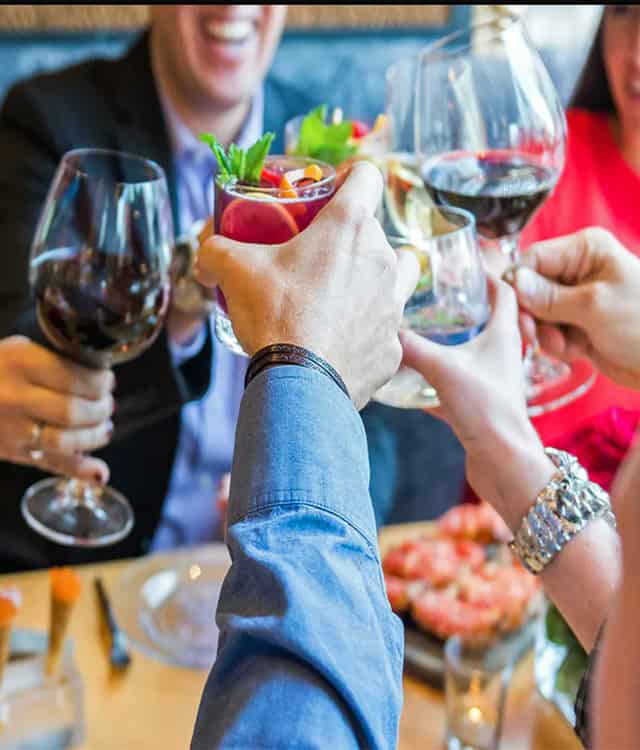 Guests choose a selection of three for $19, or select five (serves 2 or more) $28; All quesos are served with picos.
Rey Silo Blanco (D.O. Asturias) An intensely-flavored unpasteurized cow's milk cheese paired with honey, rosemary and almond shortbread and PX reduction.
Queso Manchego (D.O. La Mancha) A traditional unpastuerized Manchego cheese paired with moscatel compressed apples.
Rey Silo Rojo (D.O. Asturias) A bold and spicy unpasteurized raw cow's milk cheese with pimentón, paired with almonds and bitter orange jam.
Valdeón (D.O. Leon) An intensely flavored blue cheese of pasteurized cow and goat milk, paired with raisins and Pedro Ximénez compressed pears.
Caña de cabra (Murcia) A soft, semi-sweet pasteurized goat's milk cheese paired with a rosemary cracker and fig jam.
Idiázabal (D.O. Idiazábal, Basque Country and Navarra) A smoked, nutty-flavored unpasteurized sheep's milk cheese paired with quince paste.
Sopas Y Ensalads (Soups and Salads)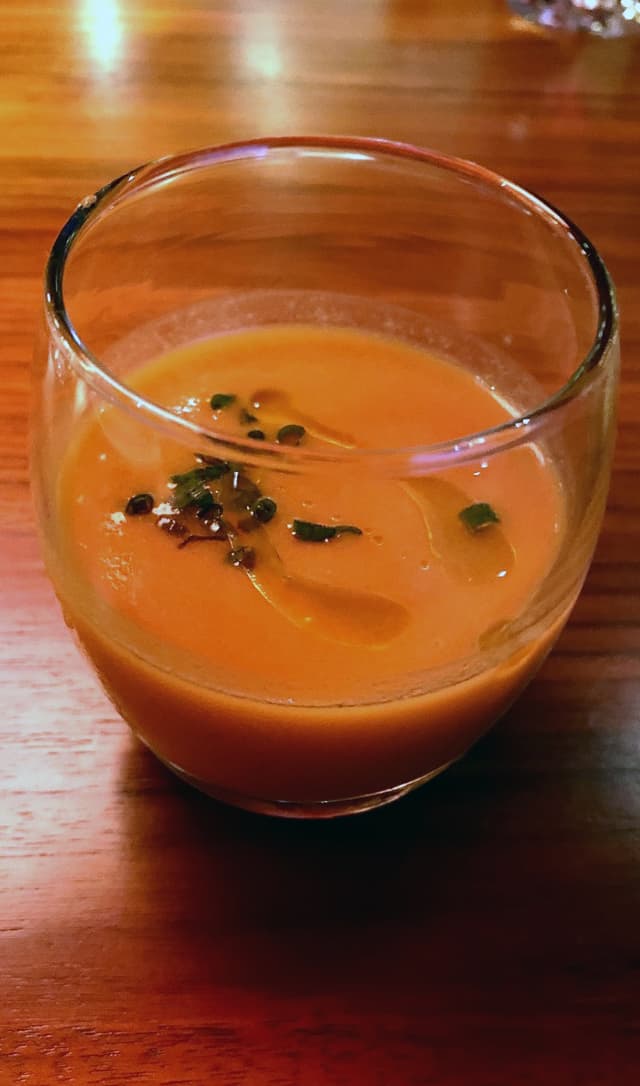 Gazpacho al Estilo Algeciras Classic chilled Spanish soup made with tomatoes, cucumbers, and peppers – $11 *Pictured above.
Ensalada verde Mixed greens with cherry tomatoes, onions and olives with a sherry dressing – $9
Manzanas con hinojo y queso manchego Sliced apple and fennel salad with Manchego cheese, walnuts and sherry dressing – $11
Verduras (Vegetables)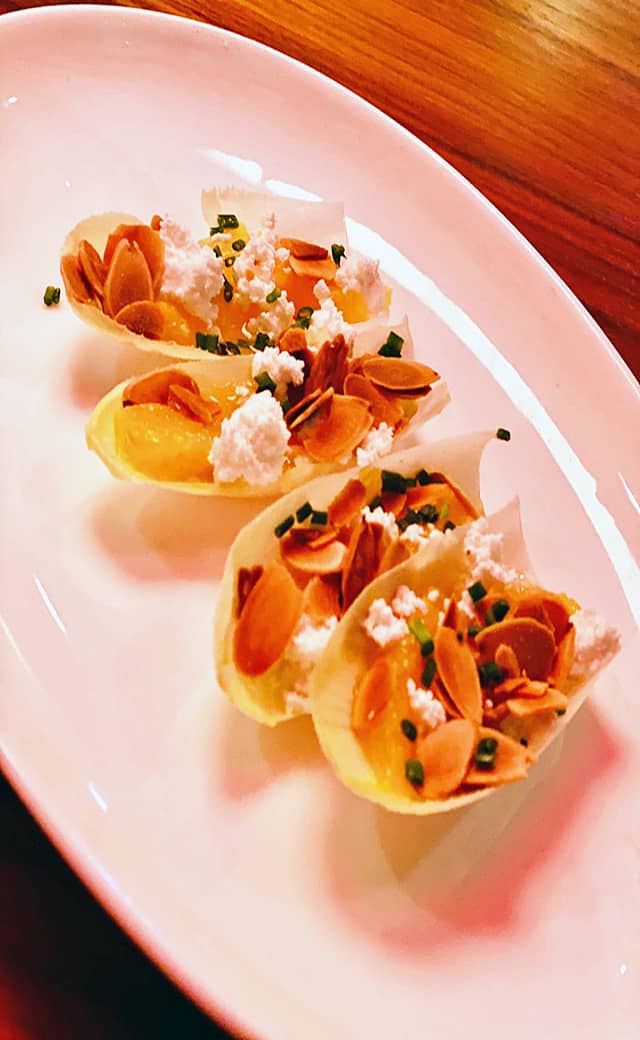 Endivias con queso de cabra y naranjas Endives, goat cheese, oranges and almonds – $9 *Pictured above.
Setas al ajillo Sautéed button mushrooms in a garlic and white wine sauce – $12
Pimientos del piquillo rellenos de setas y queso de cabra Seared piquillo peppers filled with goat cheese – $9
Cebolla asada Roasted sweet onions, pine nuts, and Valdeón blue cheese – $10
Espinacas a la catalana Sautéed spinach, pine nuts, raisins and apples – $11
Tortilla de Patatas – Spanish omelet with potato and onions – $12
Frituras (Fried Foods)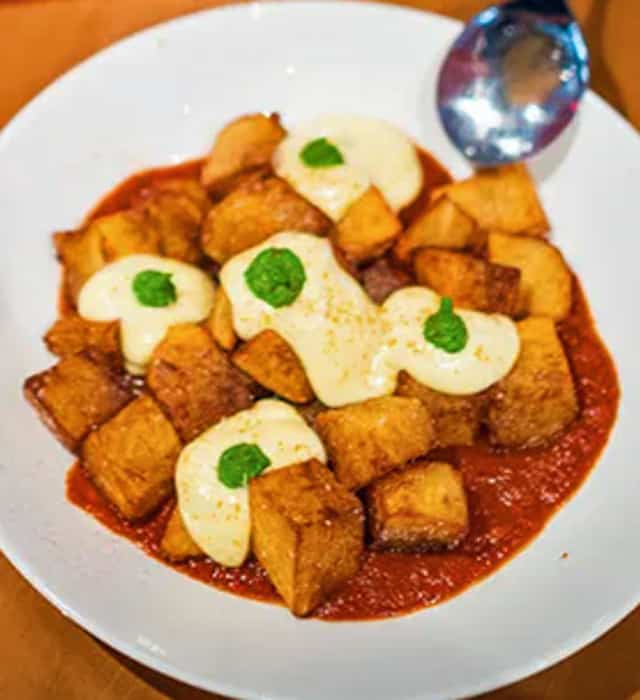 Croquetas de pollo Traditional chicken fritters – $12
Patatas bravas A Jaleo favorite: fried potatoes with spicy tomato sauce and alioli – $10 *Pictured above.
Pescados y Mariscos (Fish and Seafood)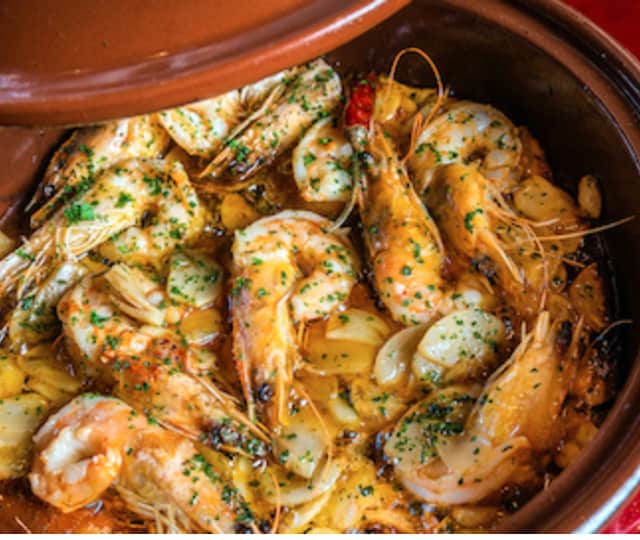 Gambas al ajillo – The very, very famous tapa of shrimp sautéed with garlic – $16 *Pictured above.
Salmón con pisto Manchego – Seared salmon with stewed vegetables – $18
Rossejat Traditional "paella" made with toasted pasta with shrimp and squid sofrito – $24
Carnes (Meats)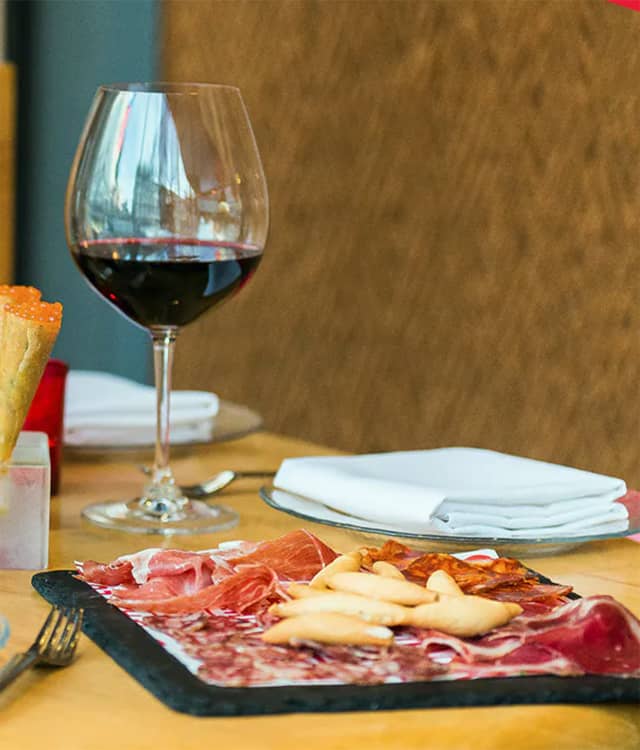 Butifarra casera con escalivada Josper Grilled pork sausage served with sauteed whitebeans – $14
Carne asada Grilled skirt steak with confit piquillo peppers – $16
Pollo a la brasa Grilled marinated chicken served with mashed potatoes and piquillos – $14
Postres (Desserts)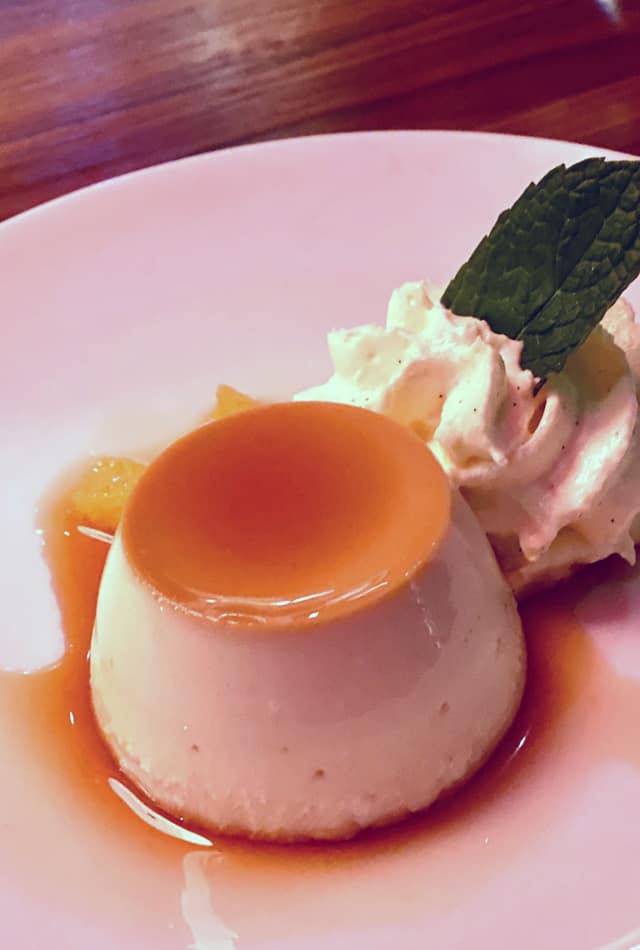 Pan con chocolate Chocolate custard with caramelized bread, olive oil and brioche ice cream – $10
Arroz con leche Traditional Spanish sweet rice dessert – $10
Flan al estilo tradicional de mamá Marisa con espuma de crema catalana A classic Spanish custard with 'espuma' of Catalan cream and oranges – $10 *Pictured above.
Sorbetes caseros Daily selection of sorbets – $10
José's Way
Cono de salmón crudo con huevas de trucha Salmon tartare and trout roe cone – $5
Cono de queso de cabra con mermelada de tomate Tomato marmalade and goat cheese cone – $4
Arrival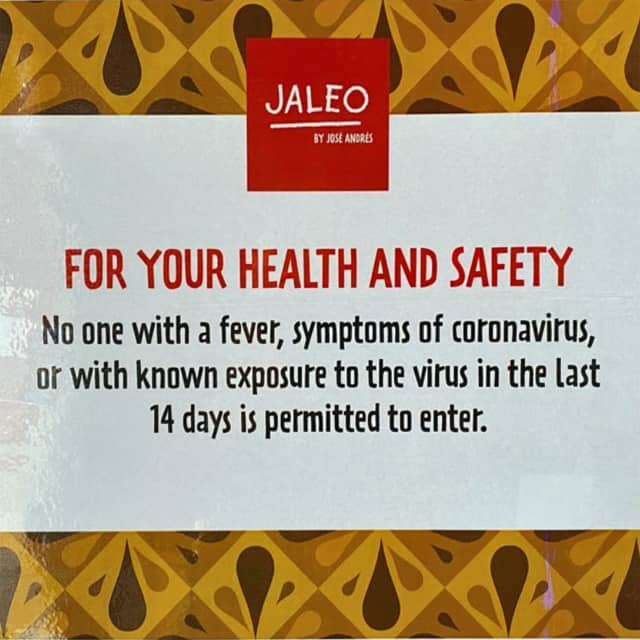 Approaching the restaurant, we immediately noticed the above sign. Then, we saw hand sanitizers near the check-in area. In other words, we had a positive first impression on safety measures.
After checking in at Jaleo, we were immediately taken in by the impressive multi-level dining experience. The sights and sounds really piqued my curiosity.
Our hostess walked us to a table near the back of the restaurant. Although the restaurant was huge, we felt like we had a private dining area on the water! It was so wonderful.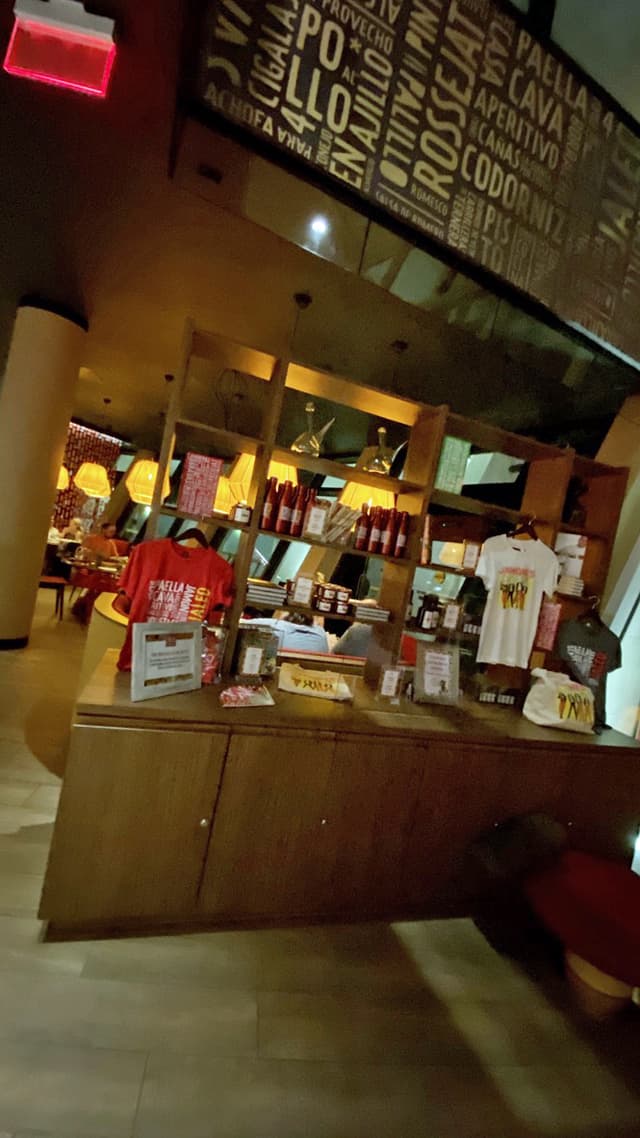 Near the check-in podium, Jaleo themed merchandise greets restaurant goers. We didn't really check this area out, but these items could make great souvenirs.
Atmosphere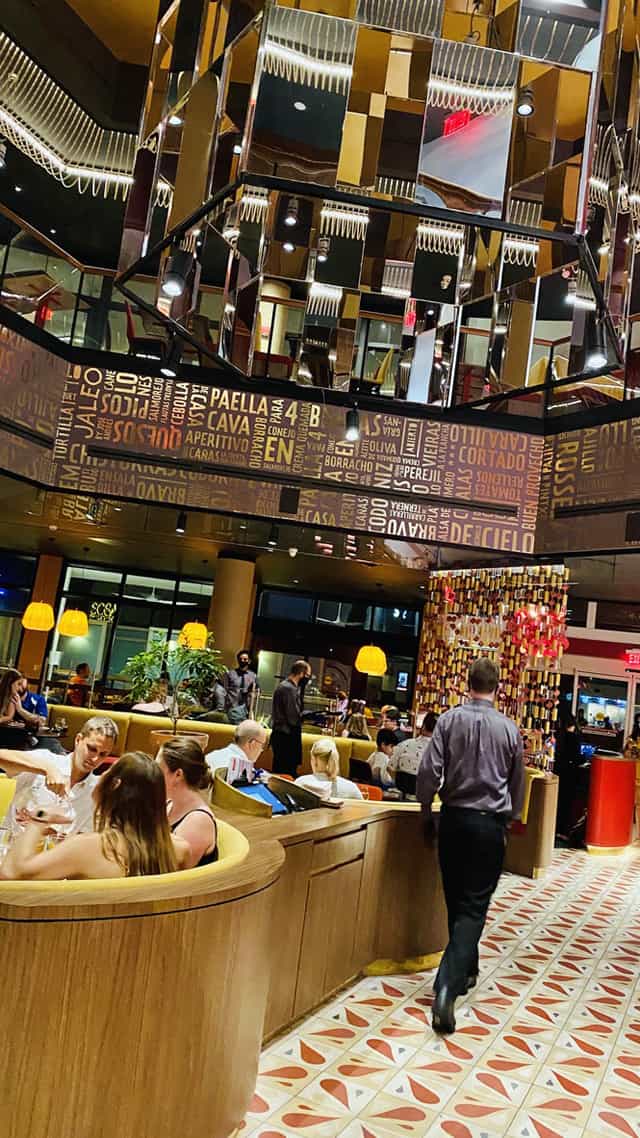 In addition to what I've already shared, the atmosphere at Jaleo's is lively, without being loud or busy feeling.
Service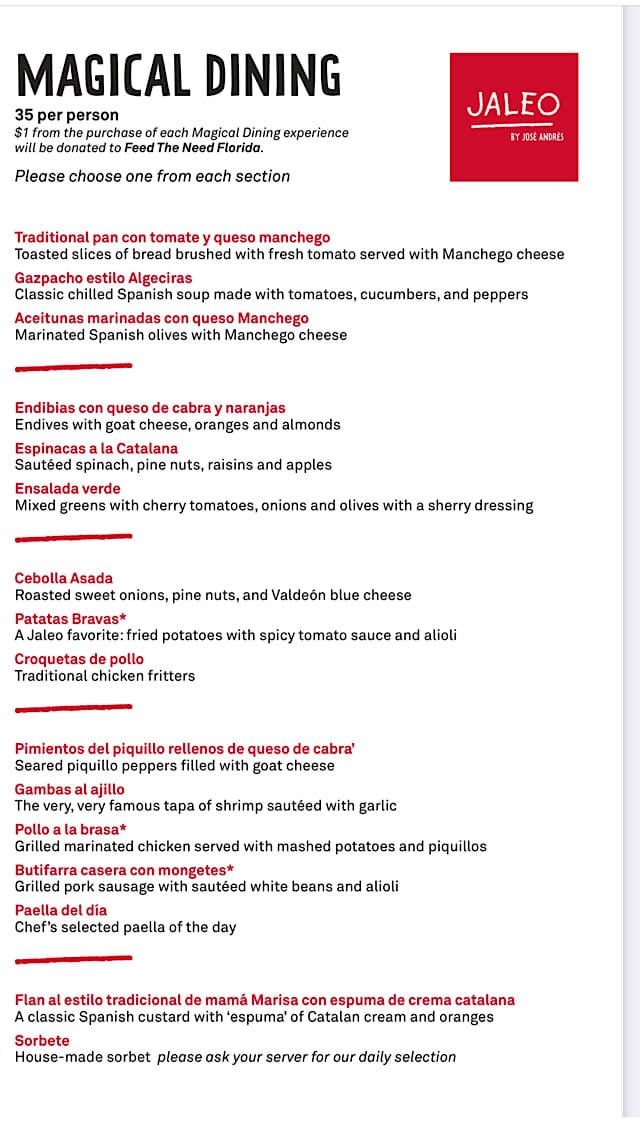 Next, let's talk about Jaleo's service. Wow, just wow! As a result of COVID-19, the servers not only wore masks, but they also wore gloves. Cleanliness was apparent in every aspect of this fine establishment.
Service was top notch! Not being accustomed to the menu items, I asked our server for suggestions. Not only did he give wonderful suggestions, but he also described each dish with incredible details. He tended to our every need throughout the course of our stay without hesitation. When asked to take our photo, he immediately put on fresh gloves, and accommodated our request.
Menu Hits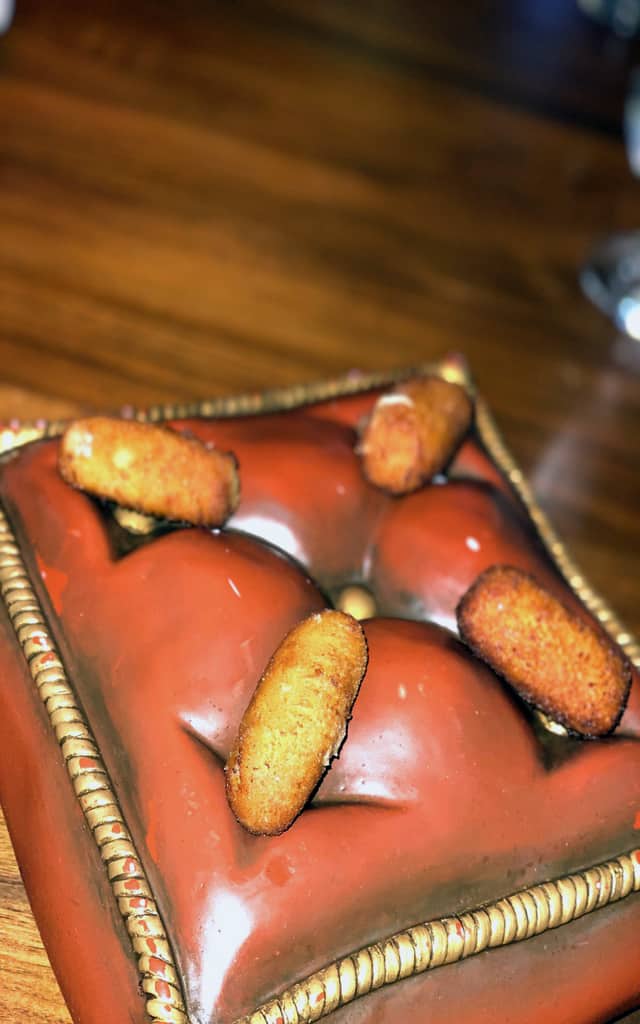 The superstar of the evening was the chicken fritter dish shown above. We all loved them, and the pillow presentation was amazing. They may not look like much, but don't let that fool you!
First, they were lightly breaded and fried so perfectly. Next, the blend of shredded chicken and creamy cheeses simply melted in our mouths. They had the perfect balance of being flavorful without tasting heavy.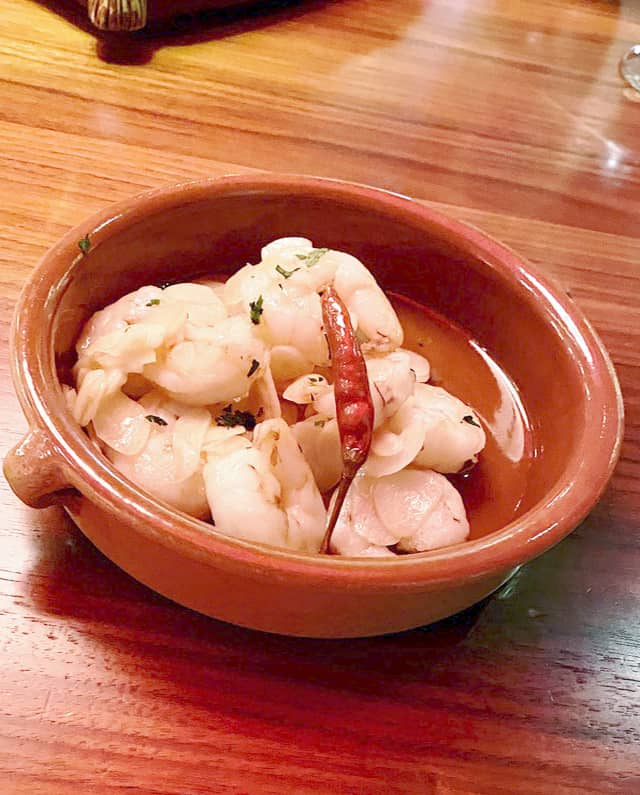 Another table favorite was the shrimp sautéed with garlic. We found the simplicity of the dish to make it stand out. The perfectly prepared shrimp bathed in a buttery sauce and accompanied by fresh slices of garlic truly wowed us. As a result, none of us left any shrimp in any of our bowls!
I ordered the endives, goat cheese, oranges and almonds. My expectations were somewhat low for this dish, but anytime goat cheese is offered, I usually pick that dish. However, the creaminess of the goat cheese mixed with the fresh oranges and crunch of the almonds were amazing! Not only in this dish, but in all of Jaleo's dishes the simple fresh ingredients paired in such a way to take them to the next level.
Finally, all of us ordered flan as our last course. The custard and caramel topping were extraordinarily light and packed with flavor. Freshly prepared orange-flavored whipped cream was the perfect addition to this delicious dessert.
Menu Misses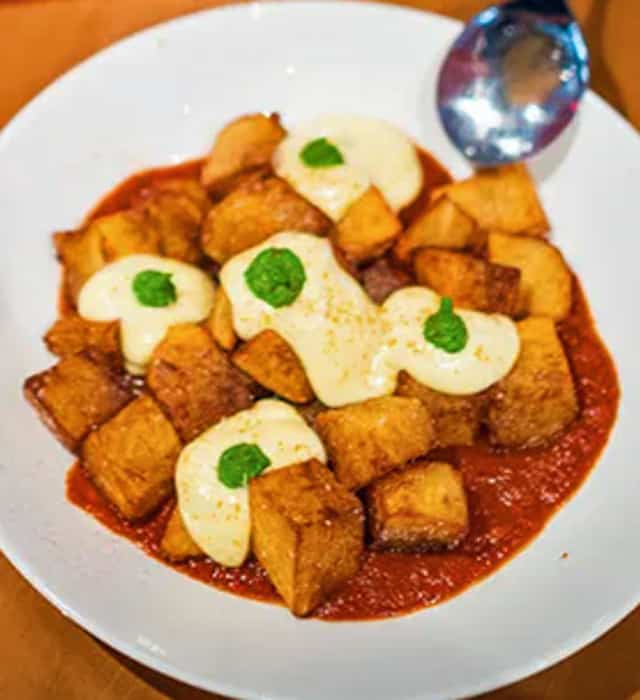 Rebecca, a fellow Kenny the Pirate writer, ordered the potatoes with tomato sauce. She didn't care for the blending of these ingredients, and also felt the dish lacked something. As a result, I shared my tasty chicken fritters with her. She agreed that the chicken fritters were the best dish of the evening!
Several of us ordered the mixed greens salad with cherry tomatoes, onions and olives with a sherry dressing. The dressing was just so bitter that we didn't enjoy this dish. Hopefully Jaleo will improve this dish, but unless you enjoy bitter sherry dressing, I recommend skipping it.
Dining Here Takes Time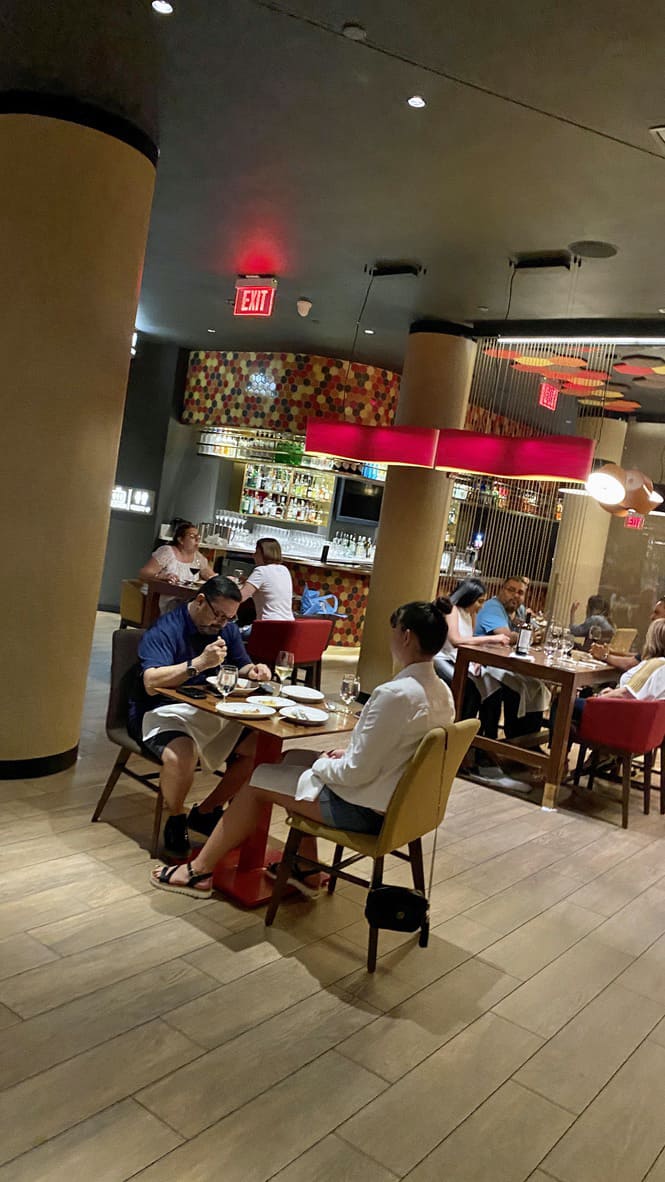 As much as I truly loved not just the food, but the eclectic feel and top notch service here, Jaleo is not for everyone. We made a 7:00pm reservation since we wanted to get some shopping in at Disney Springs that evening. Since Disney Springs closed at 10:00pm, we felt this would give us plenty of time. Although Jaleo seated us as soon as we arrived, the meal took over 2 1/2 hours!
You heard that right, the meal took close to three hours! Due to 5 courses, and everything being freshly prepared, there's no rushing through Jaleo's. I would hesitate to bring children to dine here simply because of the time involved to eat.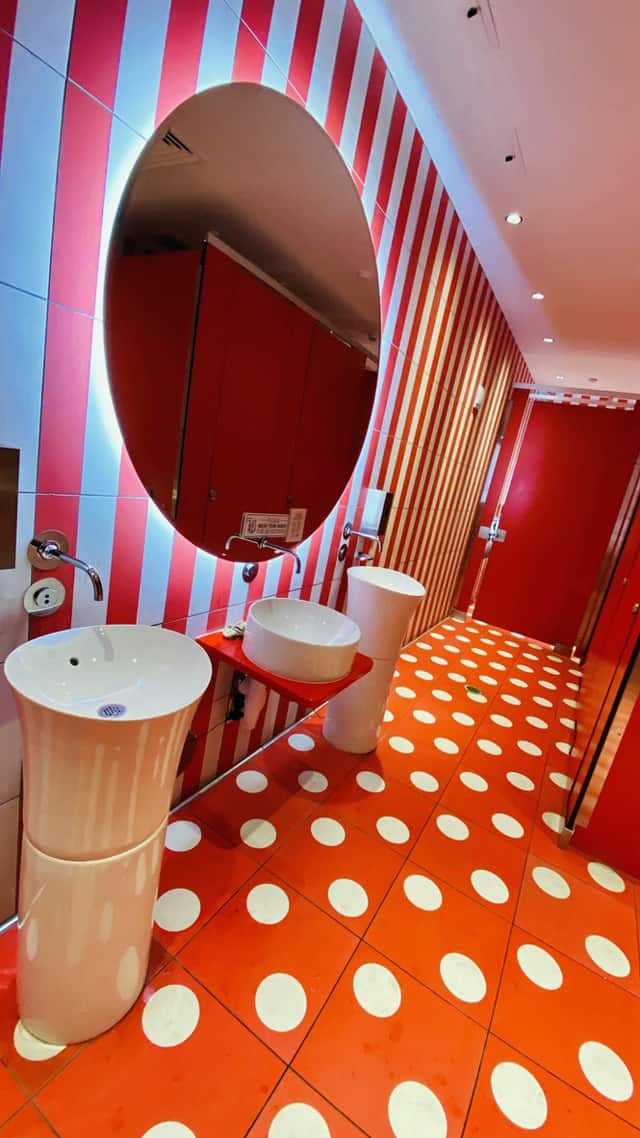 As a result, we checked out the most colorful and eclectic bathroom I've ever seen. It reminded me of a cross between Minnie Mouse and Alice in Wonderland. Somehow, it fits in perfectly with the whimsical and stylish feel of Jaleo.
Final Thoughts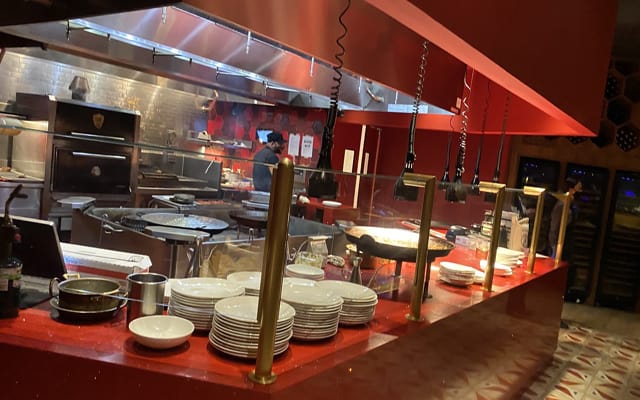 This was a more difficult food review to write than previous articles. There is so much to this wonderful dining establishment, and my goal is to do this location justice. Hopefully, I've painted a picture of freshly-prepared Spanish cuisine served in a laid-back, yet upscale, feel.
Tell your friends to meet you at Jaleo, and you won't be disappointed! Just make sure to get that reservation as this is a hugely popular Orlando dining spot.
Tip: Make reservations through the restaurant's website rather than through the Disney website.
Making reservations through Jaleo's website gives diners more availability and flexibility. For example, if you're running late, you're able to call the restaurant directly and let them know.
Our server explained that the paella takes longer to prepare since its prepared fresh in-house. After seeing it, I've decided when I return to Jaleo, I'm ordering it! I just can't wait to have my socks blown off with this dish!!
Have you dined at Jaleo before or would you like to eat here in the future? If so, please share your thoughts below or on our Kenny the Pirate Facebook Page.
Are you planning a vacation? Reach out to our trusted travel agency sponsor Authorized Disney Vacation Planner
Mouse Class Travel
!