Are you looking for something fun to do that is outside of visiting the theme parks at Walt Disney World? If you enjoy golfing, you might want to try Walt Disney World Golf's latest innovation.
Walt Disney World Golf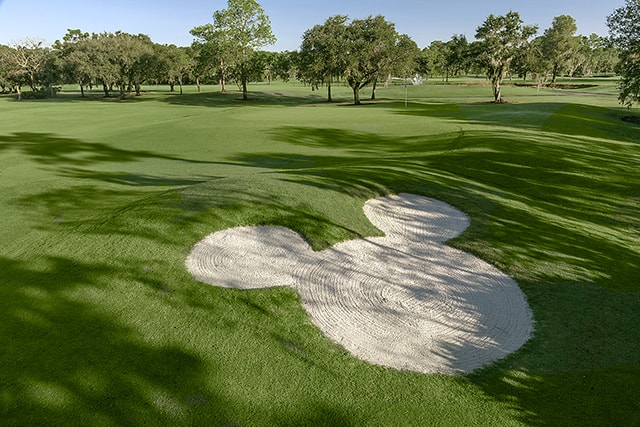 Walt Disney World has four different golf courses on their property, which include Disney's Palm Golf Course, Disney's Magnolia Golf Course, Disney's Lake Buena Vista Golf Course and Disney's Oak Trail Golf Course.
Like the theme parks, Walt Disney World Golf has had to implement similar safety measures for their guests. These include cleanliness and sanitation, limited contact, physical distancing and temperature screenings.
Golfing is a great option for guests who are golf enthusiasts and those looking to do something fun outside of the theme parks.
Robo-Cart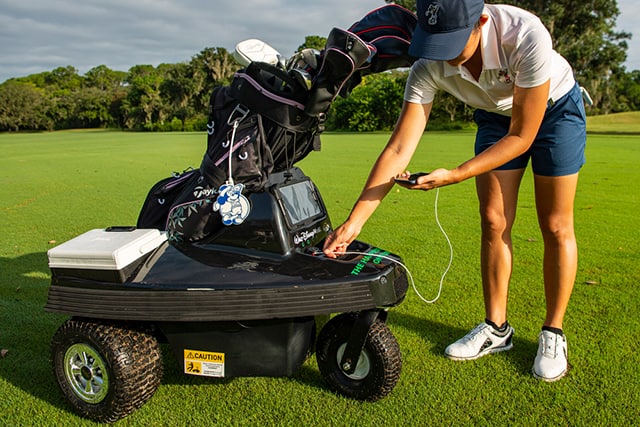 If you decide to golf at one of the courses at Walt Disney World, you might want to take advantage of Walt Disney World Golf's latest innovation!
Those who golf are probably familiar with carrying around heavy clubs or using a push cart. If you are golfing on an 18-hole golf course, this can get quite exhausting!
Disney Golf has introduced the Robo-Cart, which is a small robotic golf cart using GPS and Bluetooth technology. Take a look at how these Robo-Carts work in the video below.
All you have to do is clip on the cart's small transmitter, load your golf bag on top of it and then the cart will follow you wherever you go! It stops when you stop and begins moving when you walk and can travel up to 7 mph.
The Robo-Cart also features amenities that include a beverage cooler, cup holder, sand bottle and USB port to charge your phone.
This is pretty neat, but personally, I would much rather drive around that cute Mickey golf cart! Where can I get one of those?
Where can you use a Robo-Cart?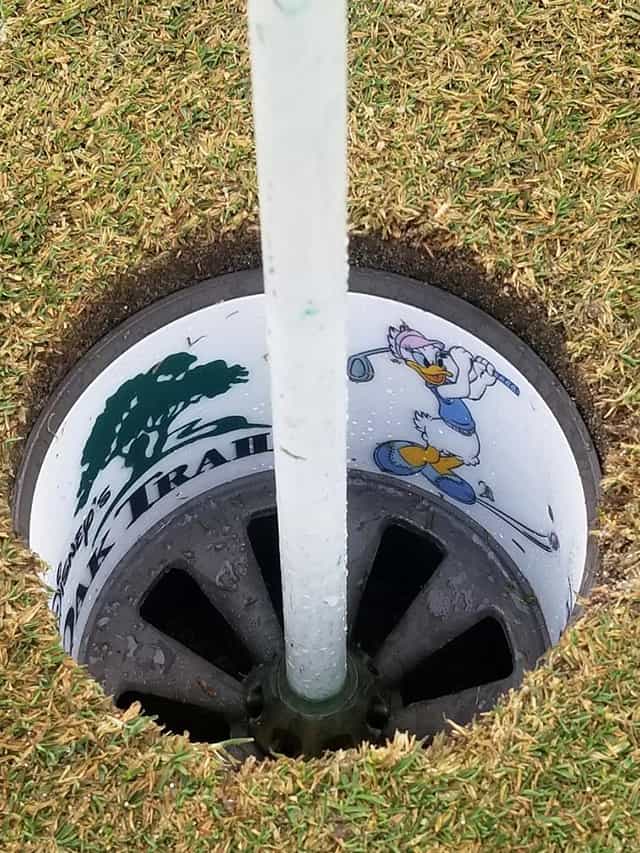 If you are wondering where you can use a Robo-Cart, they are available at the Palm, Magnolia and Oak Trail courses. Robo-Carts may be rented for $10 in addition to your green fees.
Disney Parks Blog has shared that if guests would like to play golf on a Saturday or Sunday morning, your tee time can be booked at least six days in advance and you will receive a 10% discount on your green fees. This is part of Walt Disney World Golf's "Early Bird" program for weekend tee times before 11:30 a.m.
To see more details regarding Walt Disney World golf and rates, please visit the Disney Golf website here.
Have you ever golfed at one of the golf courses at Walt Disney World? Will you be using a Robo-Cart during one of your tee times? Tell us about it in the comments below or on our Facebook page!
Maggie Baltz