Planning to close out 2020 with a trip to Walt Disney World? Check out the newly released park availability through December 31, 2020.
The park pass reservation system used for keeping crowds to a minimum isn't going anywhere. First introduced in June for the reopening in July, who can forget being stuck on the pink castle screen waiting for "just a moment"?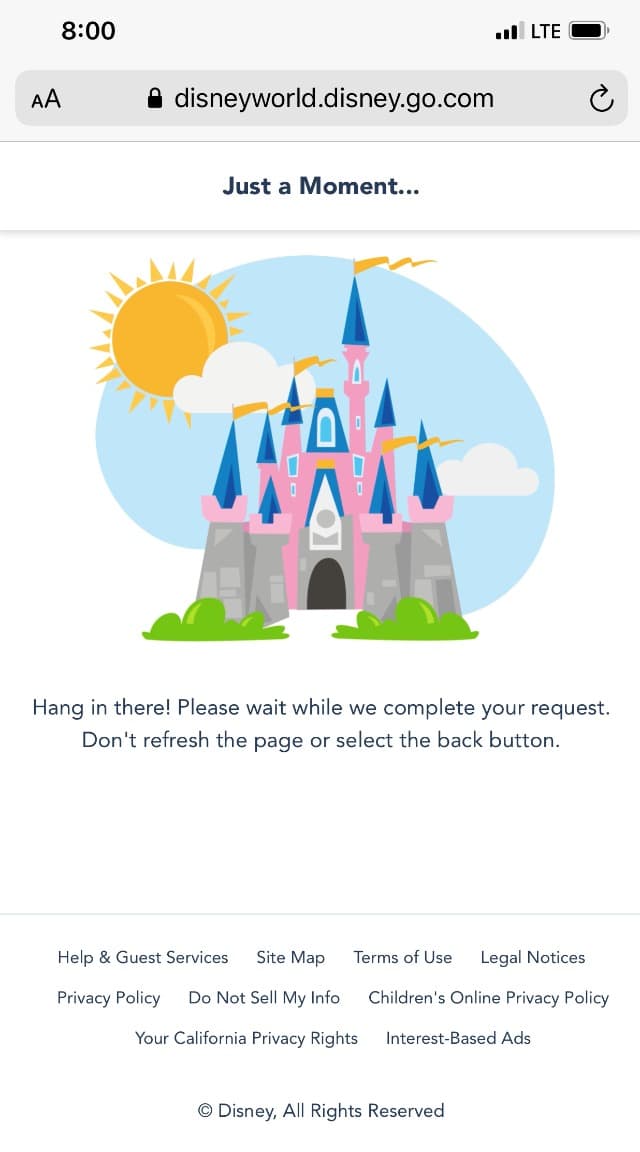 With the park pass system in place for the foreseeable future, some parks "sell out" relatively quickly for both annual passholders and Disney resort guests. Getting into Hollywood Studios at the last minute can be quite difficult!
Additional Park Pass Availability Added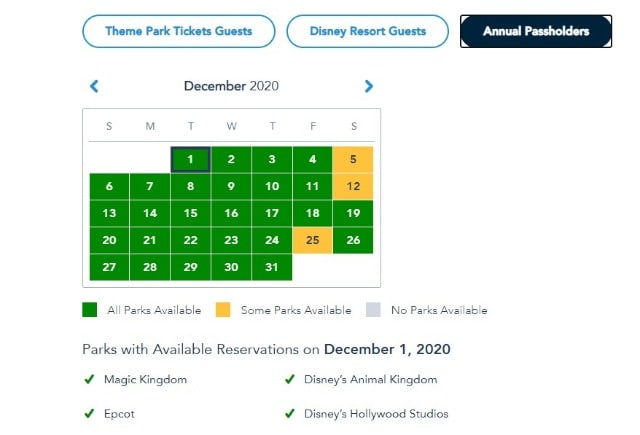 If you're still needing to make your 2020 park pass reservations or want to change your park, you're in luck!
This morning additional availability has been released for both annual passholders and Disney resort guests!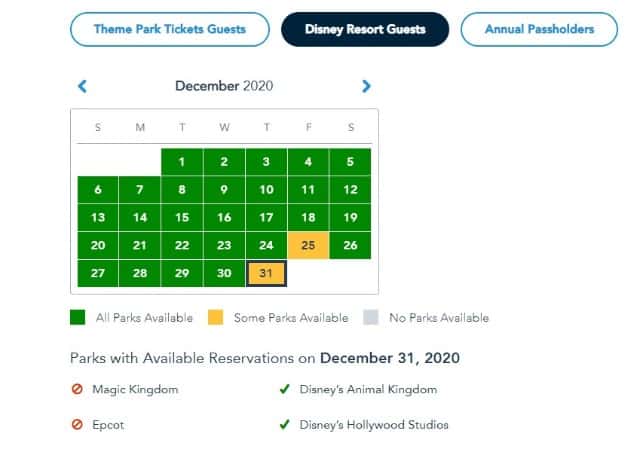 Most days now show all parks available for those groups! It's still tough to get into Disney's Hollywood Studios some weekends, so maybe save that for a weekday.
Increased Crowds Expected
Recently, Disney CEO Bob Chapek admitted that park capacity has increased since the reopening.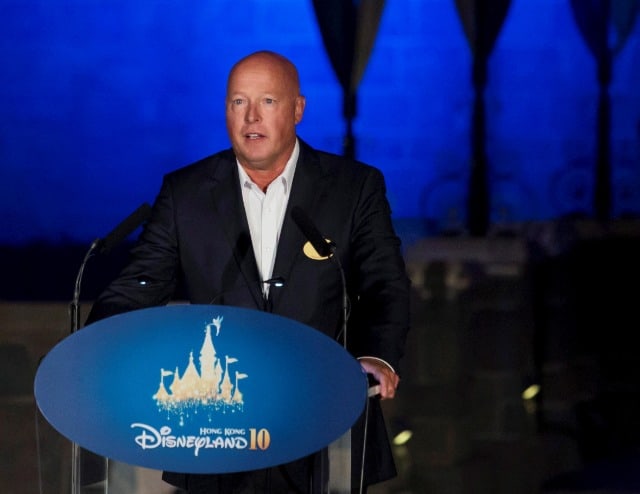 When the parks initially reopened back in July, attendance was capped at 25% of the park capacity.
Recently, guests have noticed the parks seem busier than they did this summer. On the recent fourth quarter financial call with investors, Chapek stated that park capacity has now gone up to 35%.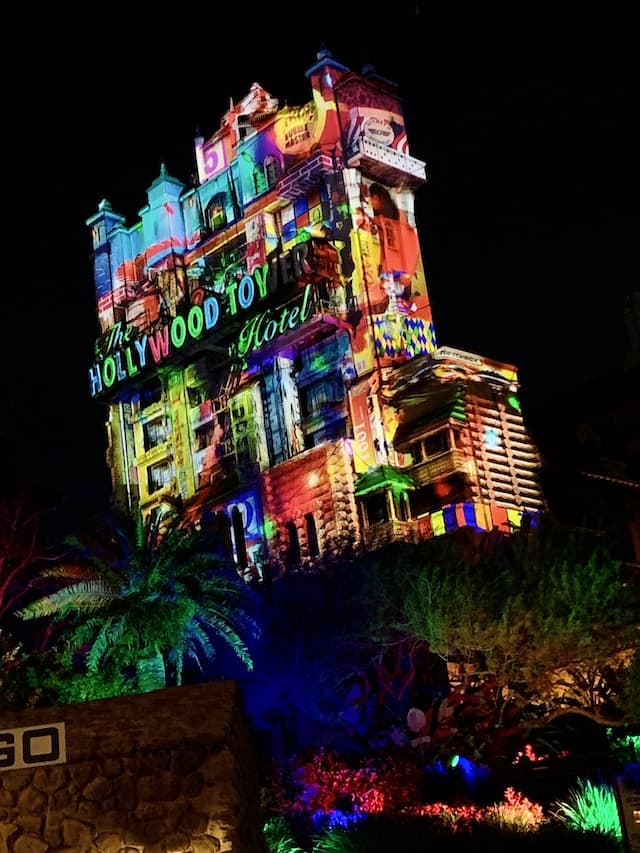 So, if you're traveling to Disney World for Thanksgiving or Winter Break, be sure to pack your patience as Fast Pass has still not returned.
Check out the wait times on Character Locator for the most accurate data.
Planning to head to the parks in the next month or so? Tell us the park pass reservations you scored in the comments on Facebook and in our Facebook group!
-Rebecca W Davis