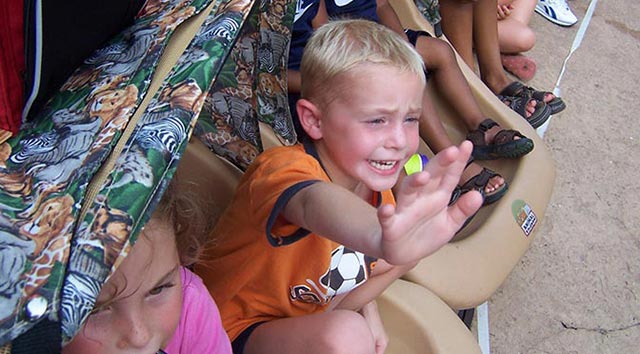 The year was 2003 and it was our first real family vacation to Walt Disney World. We had visited a couple of times to the Magic Kingdom for a few hours on a couple of occasions, but we finally got to stay in the Magic. Here's why I became a Disney Parks Dad.
My kids chose the All Star Sports resort because they loved the photos they had seen of giant sports characters and my older two children were playing soccer at the time.
My son loved tossing a small football on the small football field. My son had his autograph book ready and my daughter had her daily journal plan.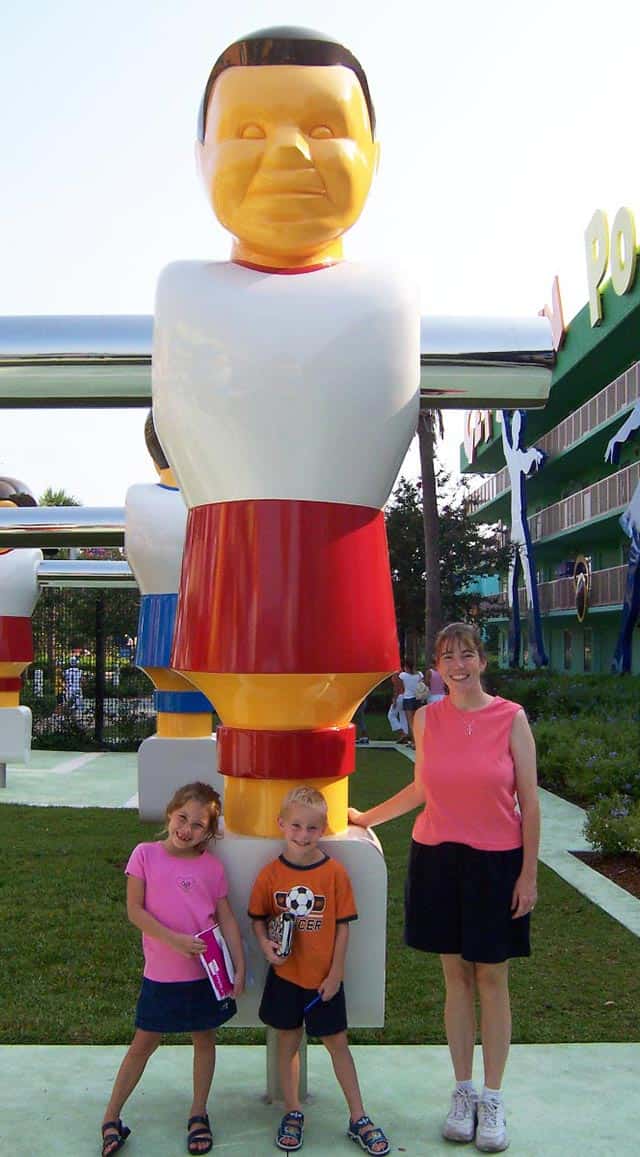 Cast Member Interactions
I had done extensive research from the small amount of planning information available at that time. The internet, as we know it, was still in its infancy. There was no Character Locator.
As we checked into the resort, the greeter offered each of my kids a custom, twisted balloon. My son chose a sword. It would foreshadow my future career as it would be 4 years before "KennythePirate" became a YouTube moniker.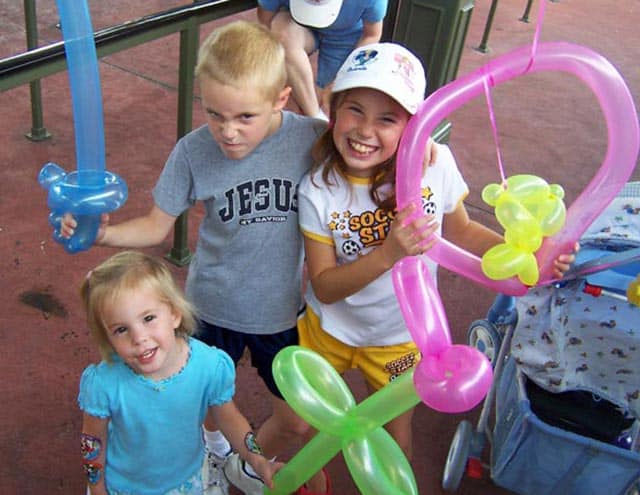 When we visited the Magic Kingdom, he chose a pirate hat and sword. He be a mighty fine pirate indeed!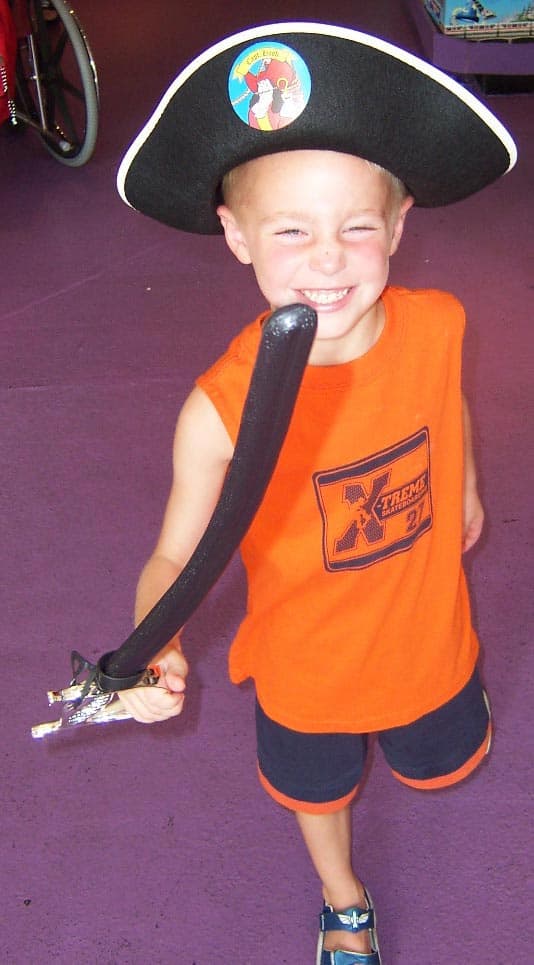 Before the parade in the Magic Kingdom, my son and daughter competed with other kids in a contest of jumping from one hoop to another. It was a fun way for them to burn some energy as we waited on the shady side of the street for the daily parade.
Even in 2003 I was a detailed planner. But I later learned that Frontierland is a great place to watch.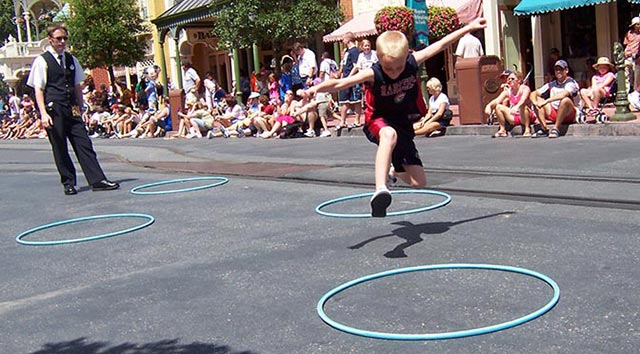 The Joy of Disney Characters
The day had come to visit Animal Kingdom for the first time. We scouted our spot half way through the day for the daily parade. We had the rental stroller located along the path near the Flights of Wonder theater in a bit of shade as it was in the heat of Summer.
The characters paraded past in all their grandeur and my son saw Mickey in a parade for the first time. I was snapping horrible photos of the parade, like most first time guests do. We thought this was a "once in a lifetime trip." Little did we know that we would visit 20 or so times before moving.
As Mickey approached on his float, my son reached out, with great joy on his face, toward Mickey. The excitement was exuding from his tiny face as he waved. After Mickey paraded past, he jumped up and down with tremendous elation.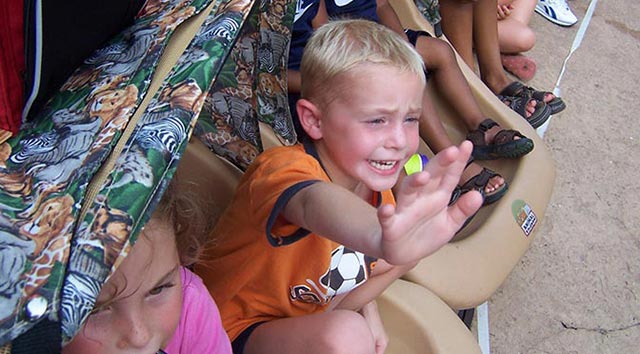 This is one of the favorite photos that I've taken in the parks because it captured a moment that I'll not forget. It was the moment when a Dad realized how amazing a well-planned trip to Walt Disney World can be for his children.
One of the elements that I truly miss during this Covid recovery is seeing guest give a big hug to their favorite Disney characters. I do hope we can find a way to get to return as soon as possible, in a healthy way. The smiles of my kids with characters really sealed the deal.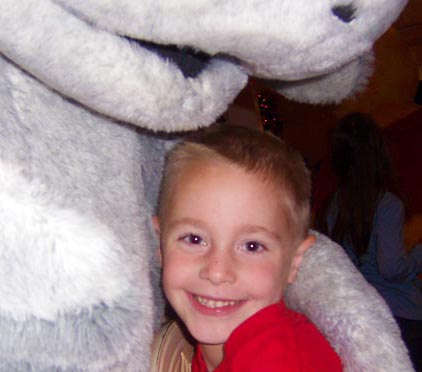 The excitement of family friendly rides
I joked for many years that I created the selfie. While I'm sure I didn't, I was certainly an early adopter. With all our crazy challenges, I probably own a record for the most selfies posted to Twitter.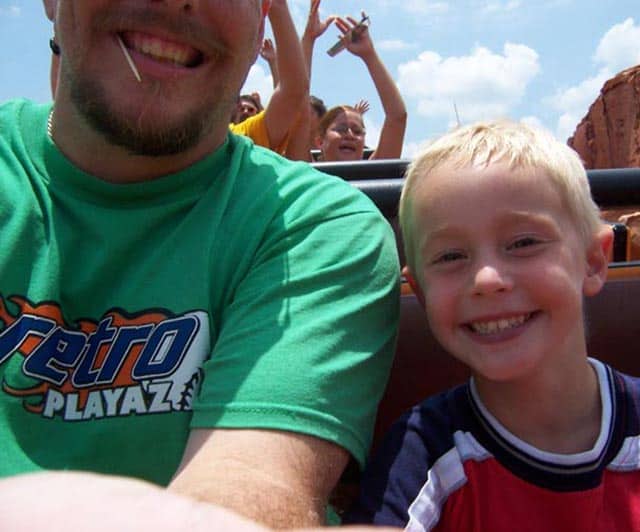 The true joy that my kids had when experiencing their favorite rides, meeting their favorite characters, watching their favorite shows and just enjoying a fun distracting with a caring Cast Member sealed the deal for many more Disney Parks trips to come.
Eventually, we decided to move here. My wife said, "It will cost us less to move there and vacation other places.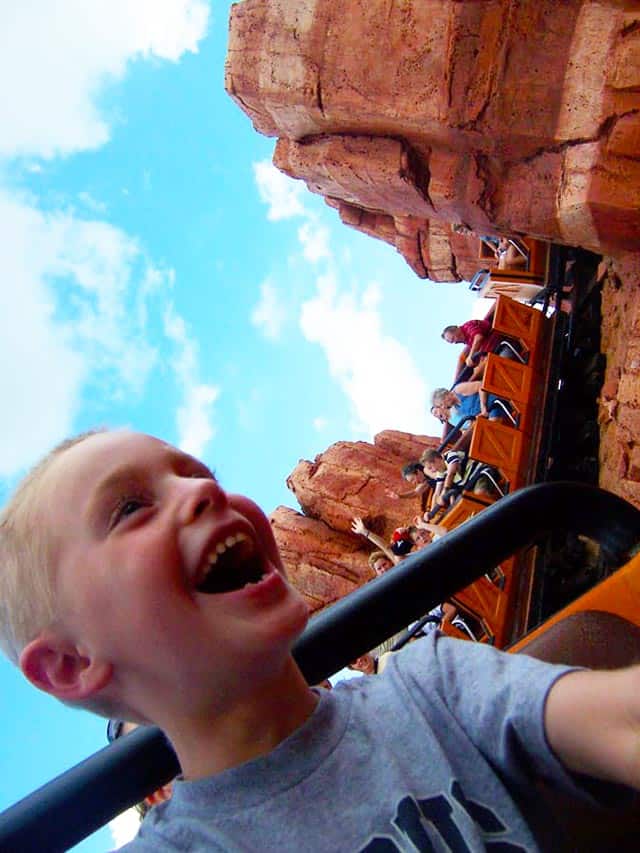 My son is now a high-achieving college senior finalizing his education in Business Marketing. But I can still see that glint in his eye that was there in 2003. Maybe he will become a Disney Parks Dad one day?
Where memories matter. Make some memories with your kids today. You'll blink and they will be graduating and beginning careers.
Fair winds and full sails!
KtP