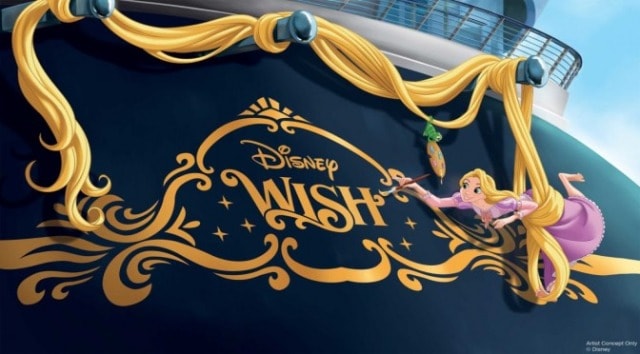 Disney has been slowly leaking out the details of the next Cruise ship in their fleet! Read on for details and changes to timing of the maiden voyage.
A while back, Disney Cruise Line released a video sharing just a couple of details about the new addition to the fleet! Disney Cruise Line fans anxiously await the new addition to the fleet!
Name and Theme of the Ship
The Disney Wish name pays homage to the fact that so many Disney stories center around a wish that comes true.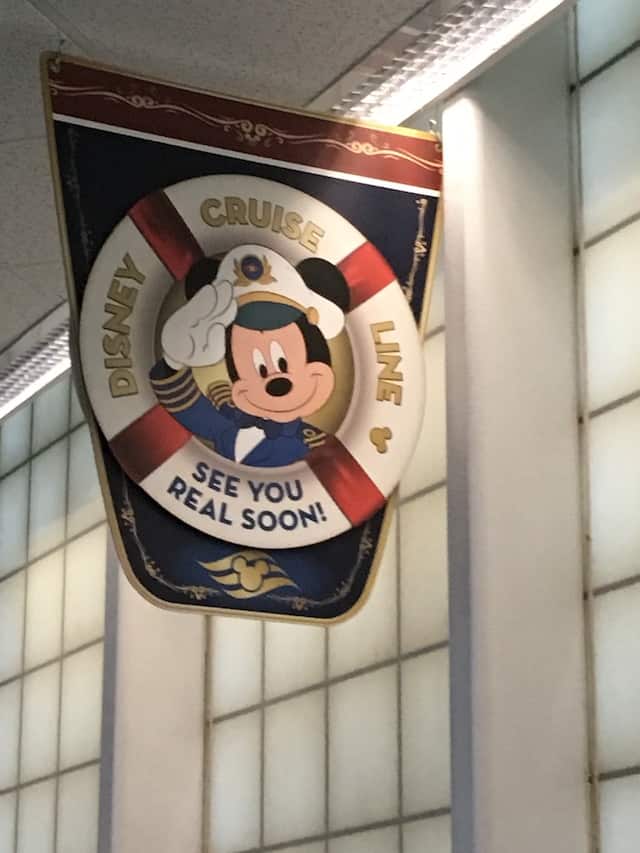 Obviously, the Disney Cruise Line ships feature different characters on the stern (that's nautical speak for the back of the ship!)
The stern of the Disney Wish features Rapunzel, who appears to be painting the logo on with an assist from her sidekick, Pascal.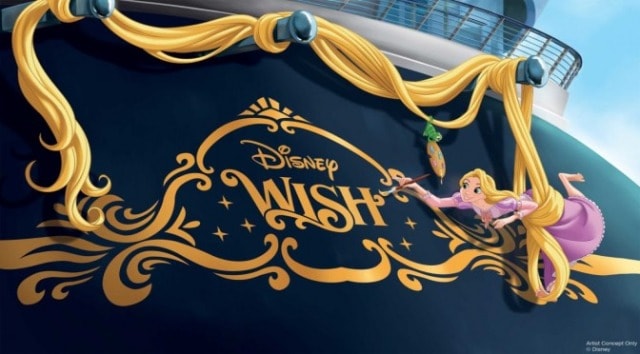 New Features of the Wish
The atrium appears even more stunning than the existing atriums! Apparently, the Wish's atrium design centers on an "enchanted fairy tale".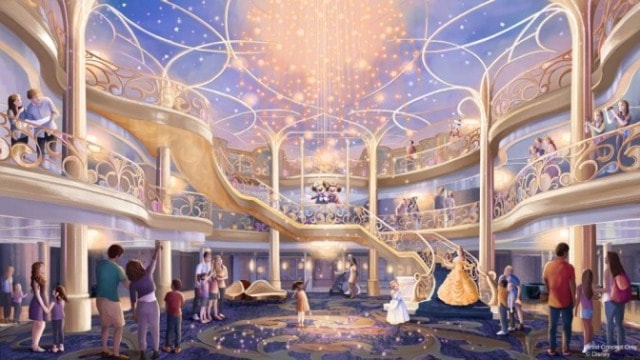 The new ship will be powered by liquefied natural gas. So, if you appreciate environmentally friendly accommodations, know that Disney Cruise Line remains one of the few lines to receive high marks from environmental groups!
Finally, the video mentions "new technologies and spectacular entertainment"! You can view the video below.
Disney Wish Delayed
Originally the Wish was scheduled to set sail in early 2022. Last week, Disney Chief Financial Officer Christine McCarthy confirmed that the ship is delayed: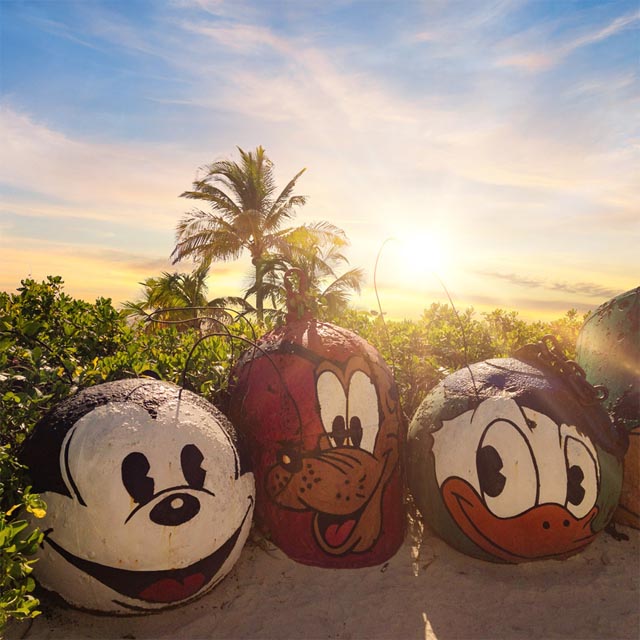 "The shipyard we utilize for our cruise ships, Meyer Werft, was impacted [by COVID] and we encountered a delay.

We're in negotiations and discussions with the shipyard to finalize dates, but as soon as we have those, we'll make an announcement for when the fifth ship will be delivered.

But it is delayed from what we originally anticipated"
What would you like to see on this new ship? I'm hoping for magic bands for one thing! Let us know in the comments on Facebook and in our Facebook group!
-Rebecca W Davis