Are you a fan of Disney's water transportation? Guests can once again take in scenery from the water and feel the breeze from the water on the popular Friendship Boats.
With Disney's water transportation options, guests transportation becomes an attraction itself. However, when Disney re-opened in July, most of these were unavailable. Check out all the Friendship Boat locations below, and which ones have resumed service.
Friendship Boat Resort Locations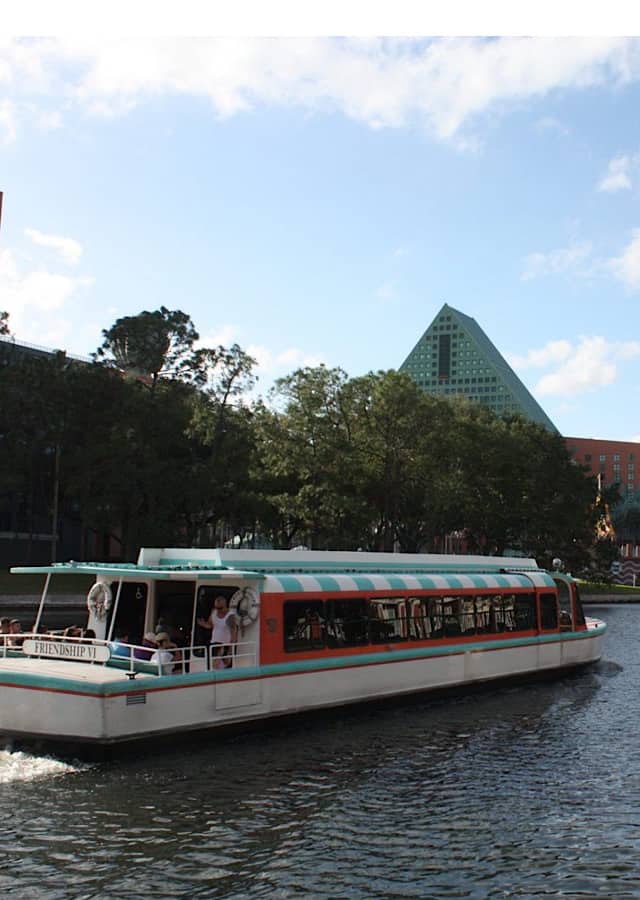 When using Friendship Boats from resorts, guests experience a leisurely boat ride. The route runs exclusively from the Beach Club, Boardwalk, Dolphin and Swan, and Yacht Club Resorts across Crescent Lake to Disney's Hollywood Studios and EPCOT. Although walking is faster to both theme parks, boats are an easy ride to save feet and experience water views.
EPCOT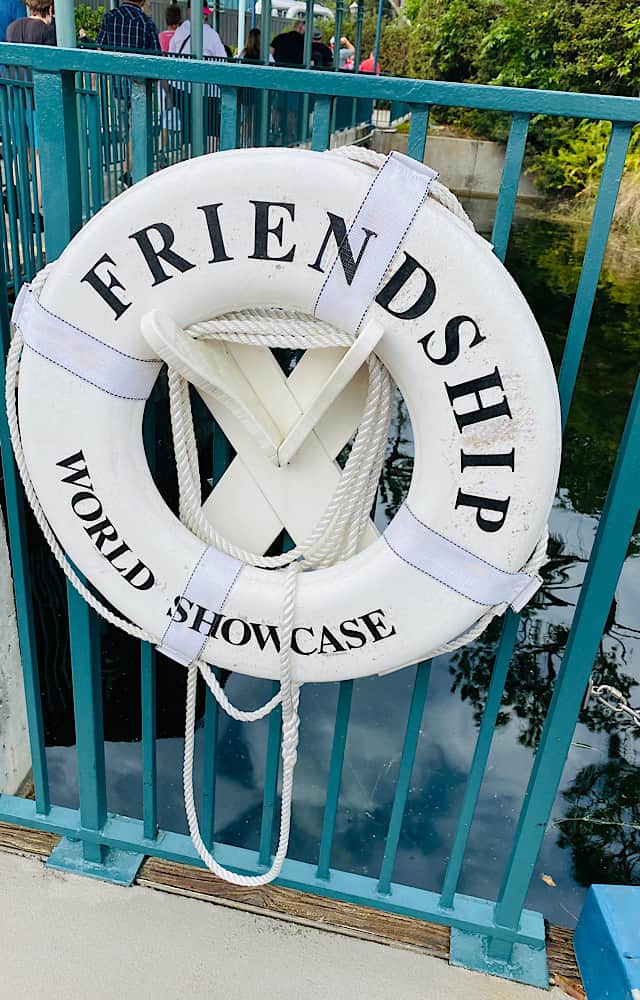 Before Disney shutdown, boats ran from 11:00am until 7:15pm at the World Showcase, and 7:30pm from each country. Friendship Boats set sail across the World Showcase Lagoon with two routes, both start at the World Showcase Plaza.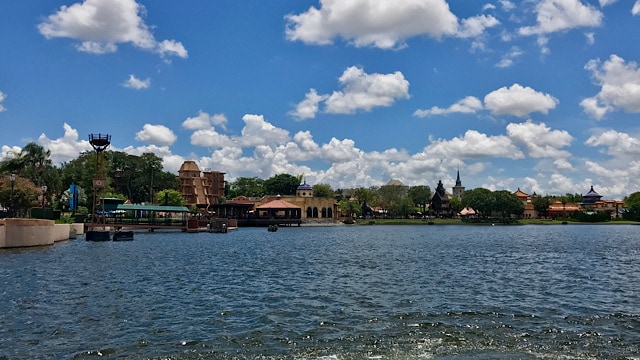 The Canada side dropped guests off at Morocco, and the Mexico side dropped off guests at Germany. Both of these routes can save considerable walking.
Revised Operations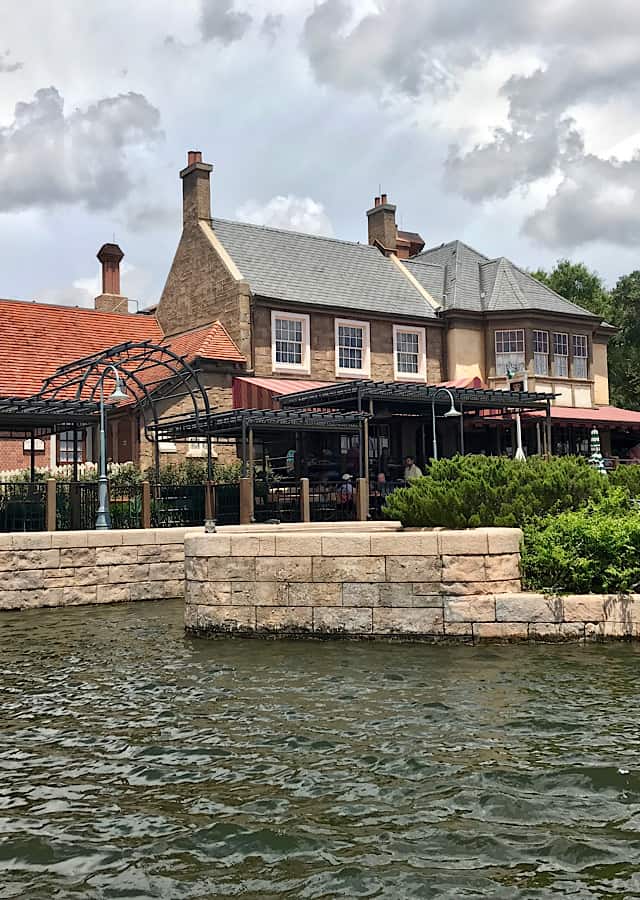 We visited EPCOT on September 5th with a 110 heat index. We were so hot from our trek around the world, then realized we needed to hike back for lunch at Les Halles Boulangerie and Patisserie. By the time we made it there, we were exhausted.
Then, like a sprinkling of pixie dust, we saw Friendship Boats sailing across the World Showcase Lagoon. These were not operating a few weeks ago so we were so relieved that our feet would be given a reprieve. After lunch, we boarded from the Moroccan Pavilion location and set sail for the entrance of World Showcase.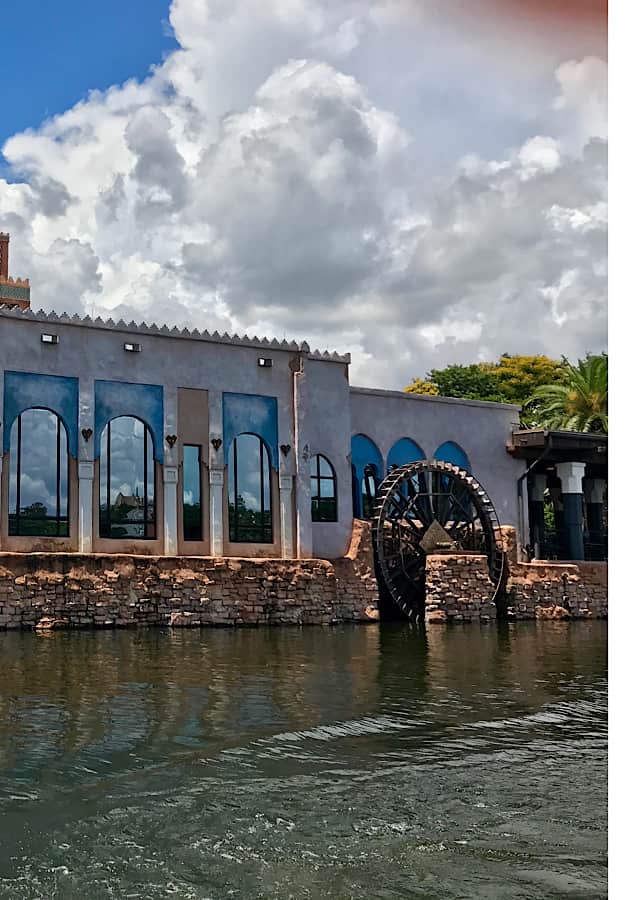 EPCOT Friendship Boats give such beautiful water side views of each pavilion. They are currently operating from the hours of 12:00pm to 6:30pm so plan your trip accordingly.
Re-Opening Resort Transportation Status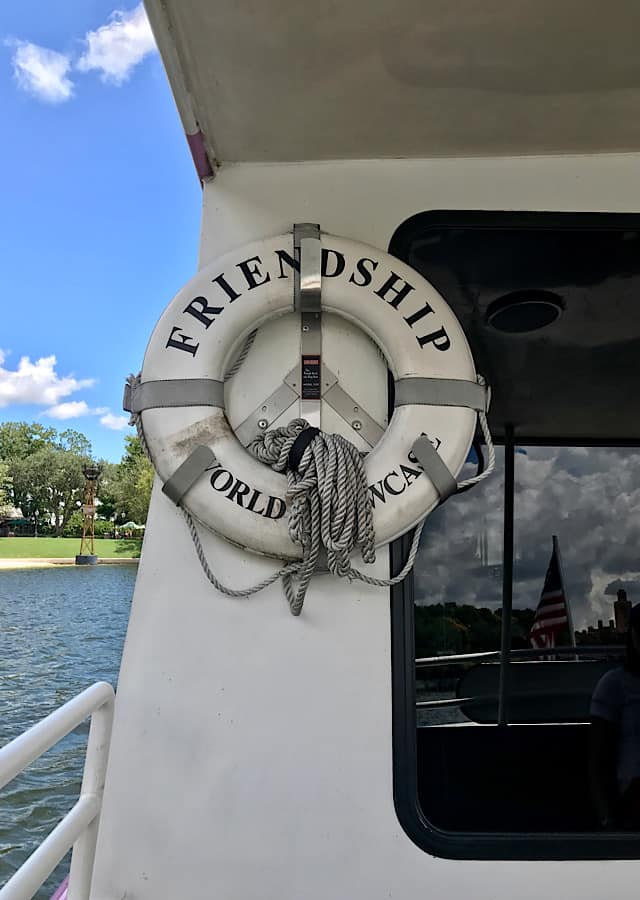 Unfortunately, Friendship Boats have not resumed at the EPCOT resorts. Hopefully, when greater capacity is reached at these resorts Friendship Boats as well as more restaurants and shops will re-open at these resorts. Check back here often. We'll report the news as things re-open.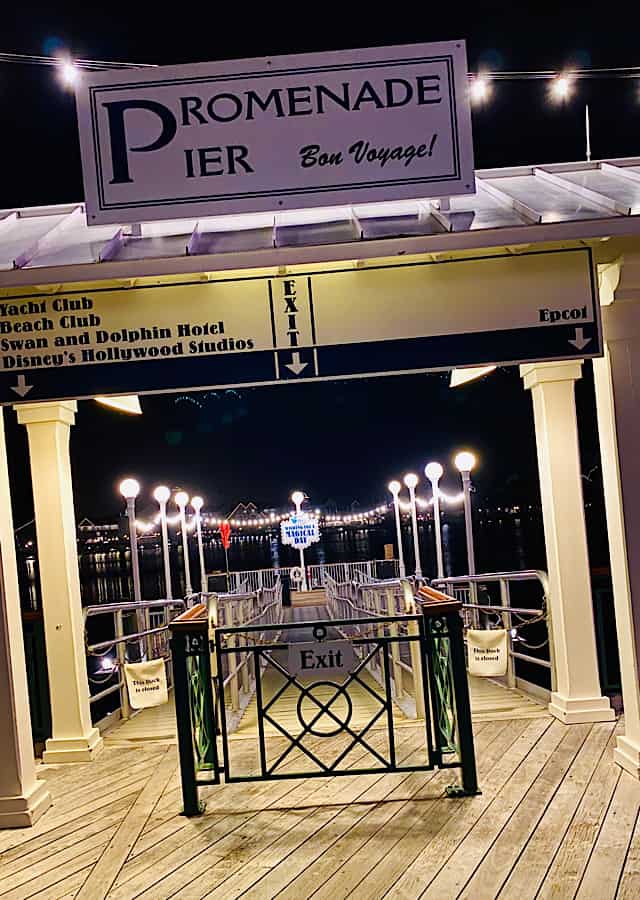 When a fellow writer, Monica, and myself stayed at the Boardwalk, very little was open. Read the complete Boardwalk review, and see what's currently open here.
Are you excited about EPCOT's Friendship Boats resuming operations? Please share your thoughts on our Facebook page.