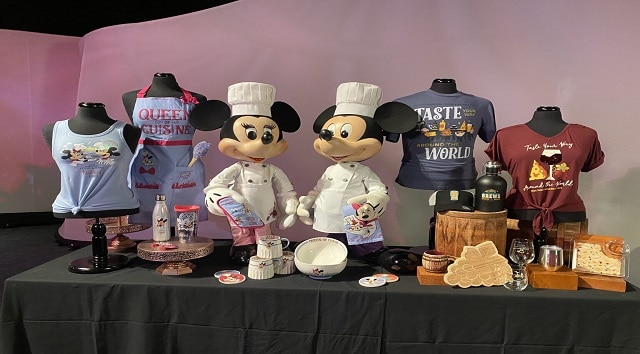 What's a Disney World festival without showcasing the merchandise that is affiliated with the event? So, we are happy to announce that Epcot Food and Wine Merchandise is on its way to the ever popular Epcot Festival!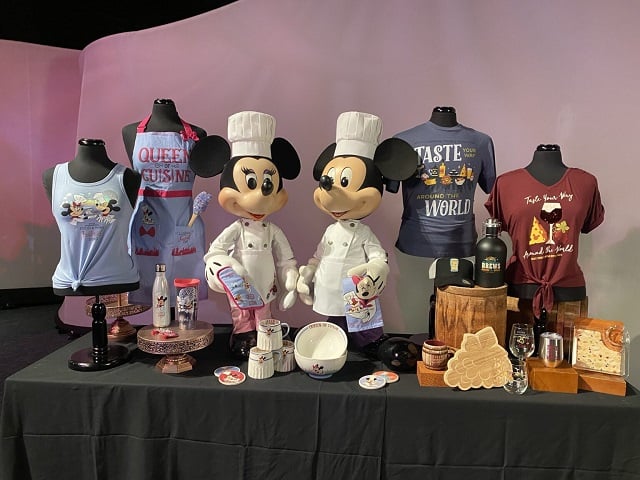 This morning, select media influencers were invited to partake in a media preview showcasing the festival's merchandise.
Brooke Geiger McDonald has shared on her personal Twitter account this morning a sneak peek of the merchandise that will arrive at Epcot on September 1, 2020!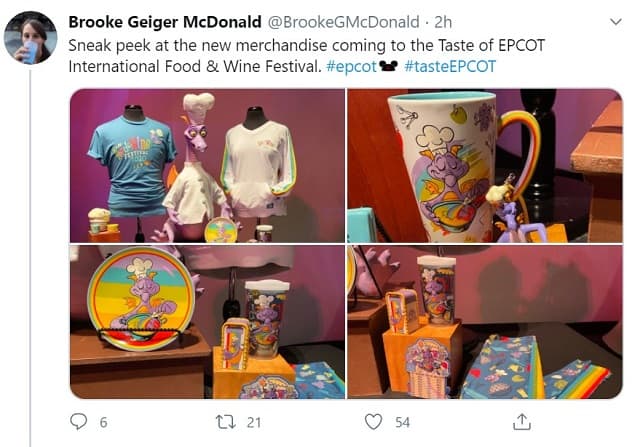 The merchandise will be released at a new merchandise location within the World Showcase as well as some items that will be available at Mouse Gear in Future World.
Dooney & Bourke Merchandise
Are you a Dooney fan? Well, Disney has the merchandise, just for you! As indicated in Brooke's Twitter post, these purses will be available until later in September.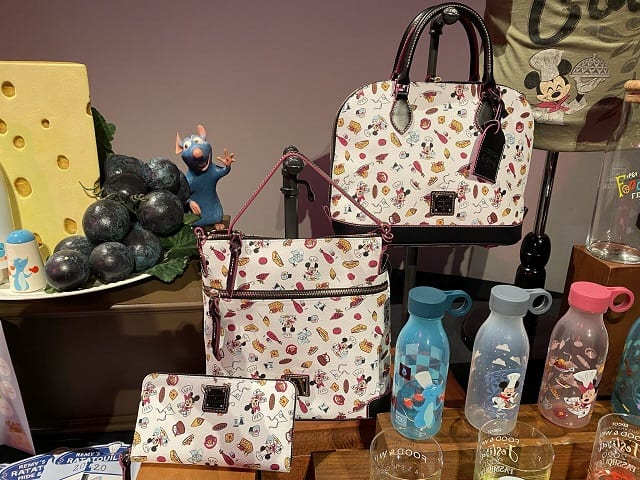 If you have not had the chance to learn more about Dooney & Bourke purses, make sure to read this great article and to tour Ashley's amazing purse closet!
Figment Merchandise
Our love for this adorable small purple dragon with quite a figment of imagination is back in full force for the International Food and Wine merchandise. I am personally so happy to see that his yearly presence continues!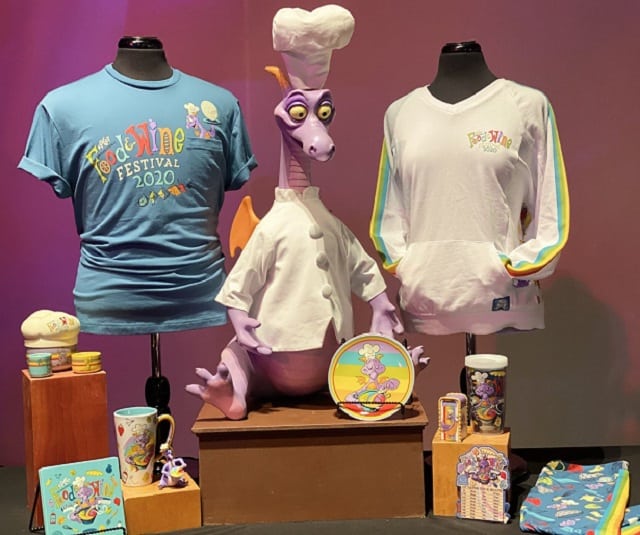 How adorable are these Figment salt and pepper shakers? They are only sold individually, so make sure to purchase a pair!
In the mood for a t shirt or a spirit jersey with Figment? Well worry no more!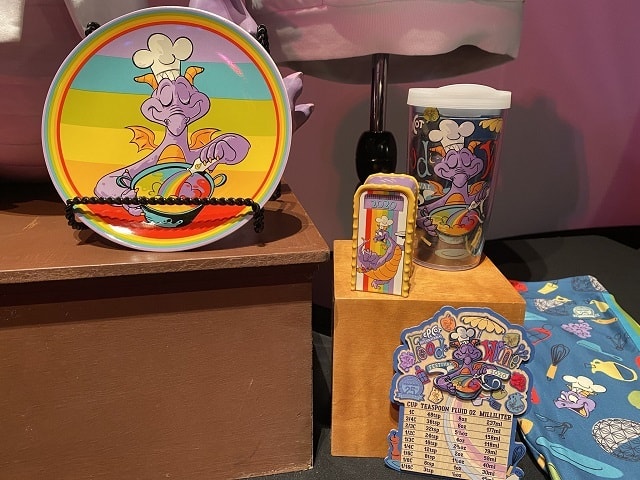 From the pictures there are many smaller sized accessories as well. Of course, no merchandise purchase is complete without purchasing a mug! I spy with my little eye… a Figment refillable mug!
Apparel and Accessories
For a more sophisticated taste, there are plenty of accessories, such as a grape inspired charcuterie board, wine glasses and tumblers, hats, t-shirts, and even a wine barrel inspired mug!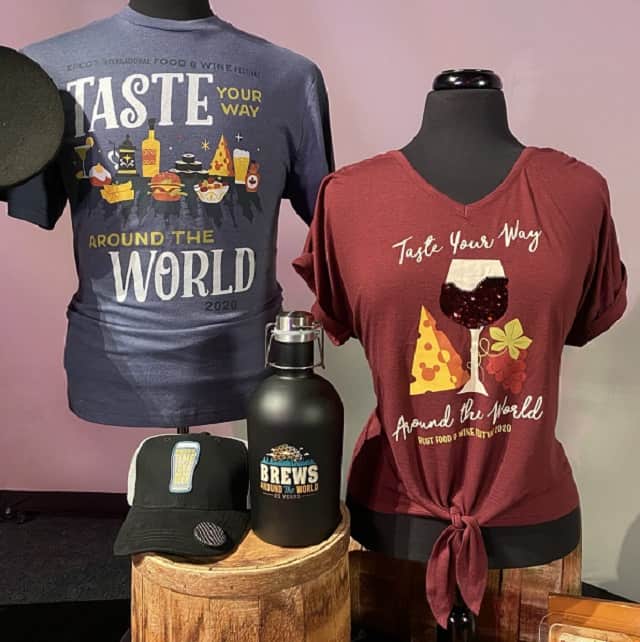 I also spotted a pair of adorable Ratatouille salt and pepper shakers and a matching water bottle. Also, do not forget to partake in Remy's Ratatouille Hide and Squeak Game while attending the Festival!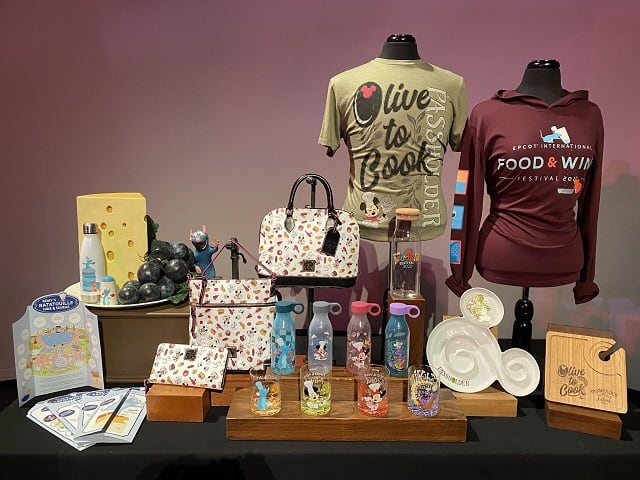 Lastly, as the festival is known to have both beverages and foods, how is one to walk around with so much food? The answer is easy! You are able to purchase a commemorative plate.
However, if you are an Annual Passholder, this year, you have two different choices of a more sophisticated looking plate holder. There is a charcuterie wood looking board as well as plastic shaped Mickey head board.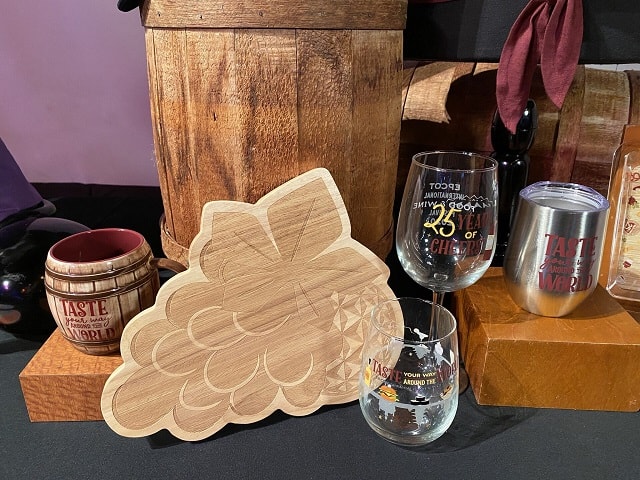 Which items are you most looking forward to purchasing when visiting Epcot's International Food and Wine Festival? Personally, I'm leaning more towards the Remy and Figment merchandise, as those two little creatures hold a special place in my heart! Let us know in the comments on Facebook and in our Facebook group!
-Marisol White