We have been anxiously awaiting news of when Disneyland may reopen. We have heard speculations as to a reopening plan soon to be announced, but still we wait. Today, we have FANTASTIC news for our all of our Disney fans wanting to "Get their ears on" for a "party on the west side."
Reopening Plans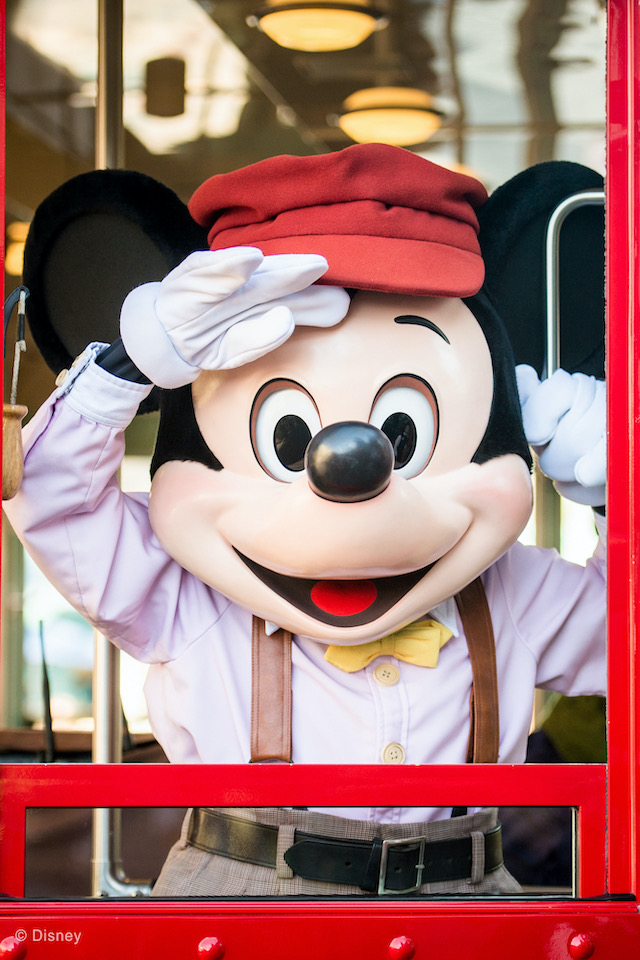 Last Tuesday, we learned that the Orange County Register shares that California state officials are reviewing how and when Disneyland and other theme parks may be able to reopen. Read all about this HERE.
We also encouraged to hear that Disneyland would be issuing Care Packages for Cast Members as they return to "The Happiest Place on Earth."
Continued Cancellations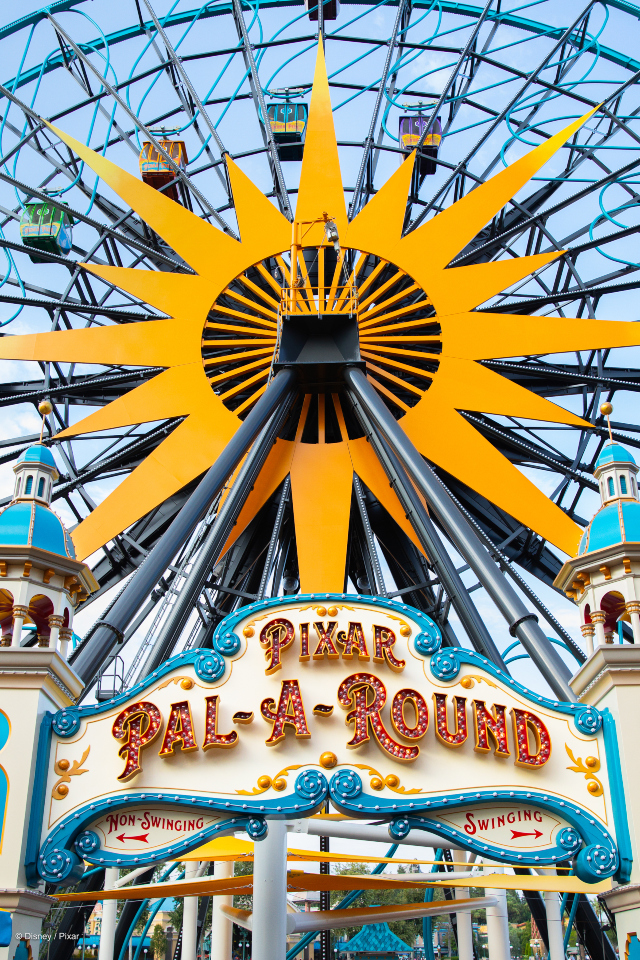 All of this positive momentum was somewhat diminished with news that Disneyland Resorts cancelled reservervations through September 7th.
At this time Guests are unable to make Disneyland Resort hotel reservations prior to September 15, 2020. Each of the Resort Hotels show "Check Availability" which lead to no available rooms from now until September 15, 2020.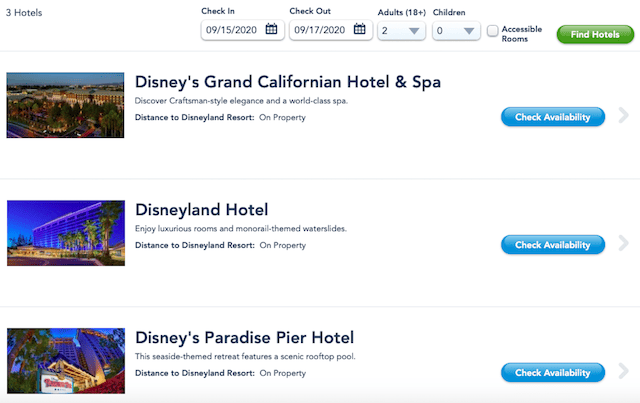 New Resort Hotel Reservations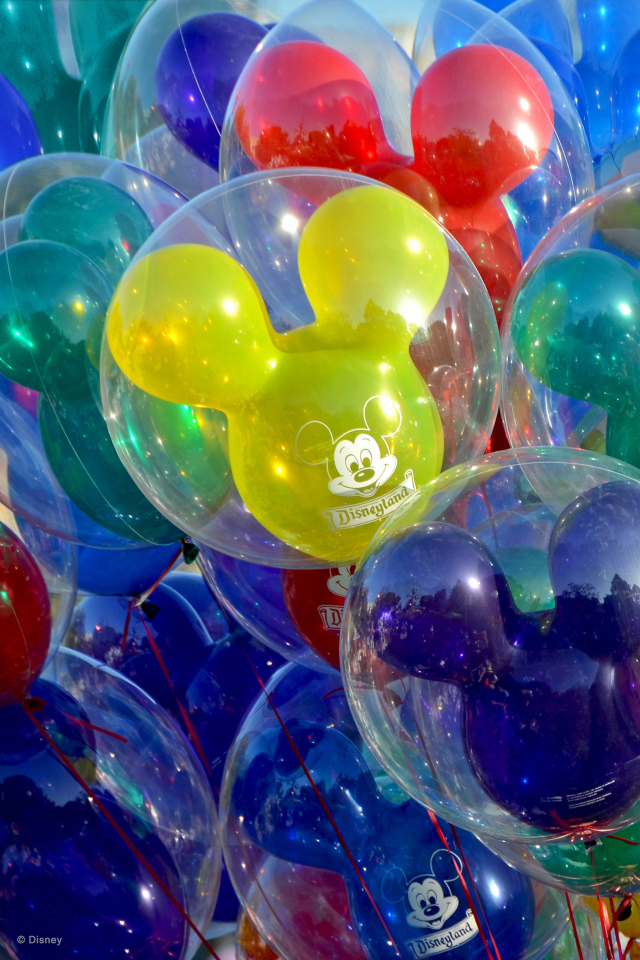 If you feel that the reopening of Disneyland is a bit of a roller coaster, you would be correct. There have been highs and lows, but today we are happy to report that a definite silver lining.
The Disneyland website now shows that 2 Disneyland Resort Hotels will be open for reservations on September 16, 2020. At this time Disneyland Guests may book reservations at both Disney's Grand Californian Hotel & Spa and at Disney's Paradise Pier Hotel.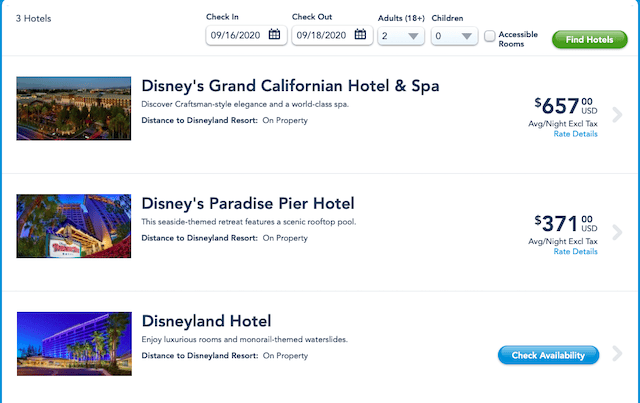 Disney's grand californian hotel & spa and disney's paradise pier hotel have available reservations for september 16, 2020.
At this time the Disneyland Hotel still shows that it will not be available for reservations.
This hotel was not on the list to reopen for the phased reopening. As we searched through dates in September, we continued to find that the Disneyland Hotel showed "Check Availability."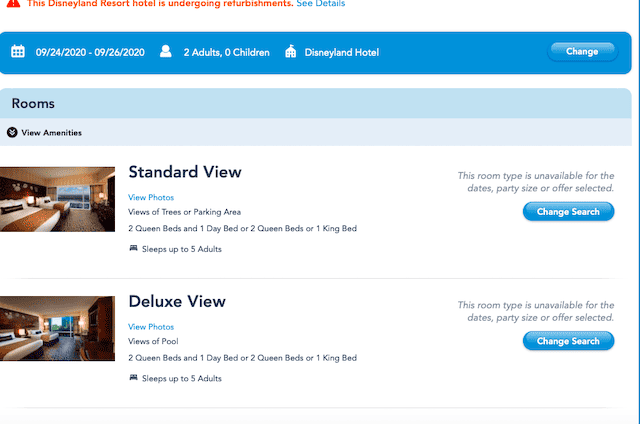 As we entered different dates we continued to see "Check Availability", until we reached the month of October.
Starting October 1, 2020, we can successfully book reservations at the Disneyland Hotel.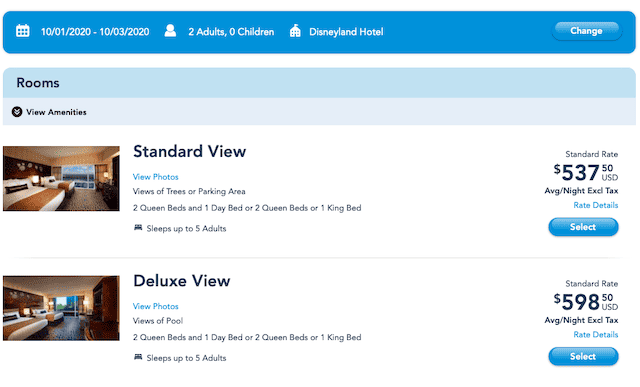 We are hopefully optimistic that this current opening in Disneyland Resort Hotel reservations may be an indicator that they are closer to announcing a reopening date for the Disneyland Parks.
Remember that Walt Disney World reopened Resorts on June 22, 2020 weeks before the official reopening of the Disney Parks. Could these Resort Hotel reservations be a sign that Disneyland Park and California Adventure may reopen soon after?
Reservations are available for the Disneyland Hotel on October 1, 2020.
We have not yet heard a reopening date set by Disneyland, but we are hoping that we will in the near future. We will continue to share the news from "The Happiest Place on Earth" with you when we hear it.
Do you think Disneyland Resort Hotels will begin reopening on September 17th? Do you think Disneyland and California Adventure will reopen soon after? Share your thoughts with us on our Facebook Page.