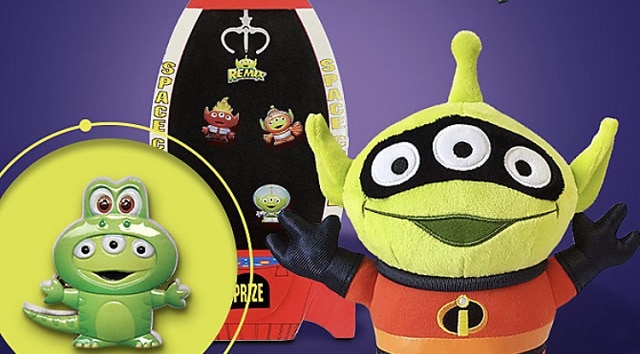 ShopDisney has a fun new Toy Story alien merch series launching, and we are loving it! Check out the details here!
The LGM Remix is On the Way!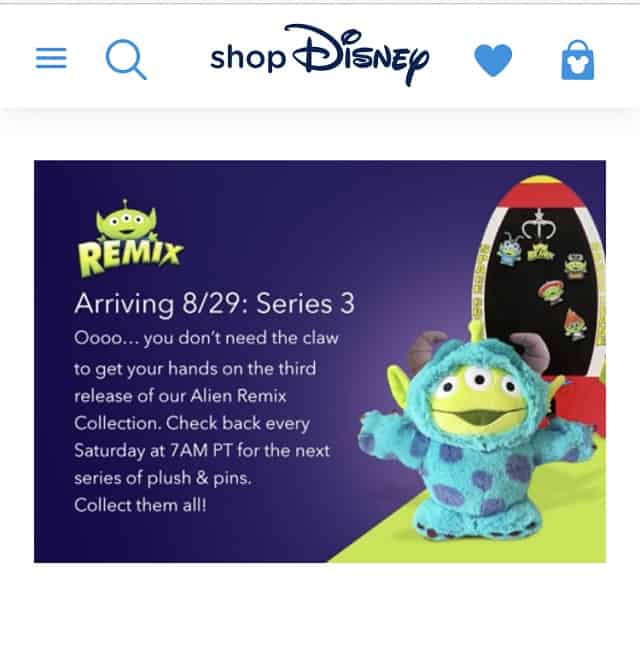 The Toy Story franchise has been wildly popular since 1995. People love watching Buzz and Woody navigate adventures.
But, like many Disney and Pixar films, Toy Story has a host of beloved characters beyond the film's two protagonists. In fact, some of the toy side kicks have huge fan followings.
If you are a Toy Story fan, you probably recognize the little green aliens from the Pizza Planet claw machine right away. In fact, you would probably also recognize one even if it were in a clever disguise.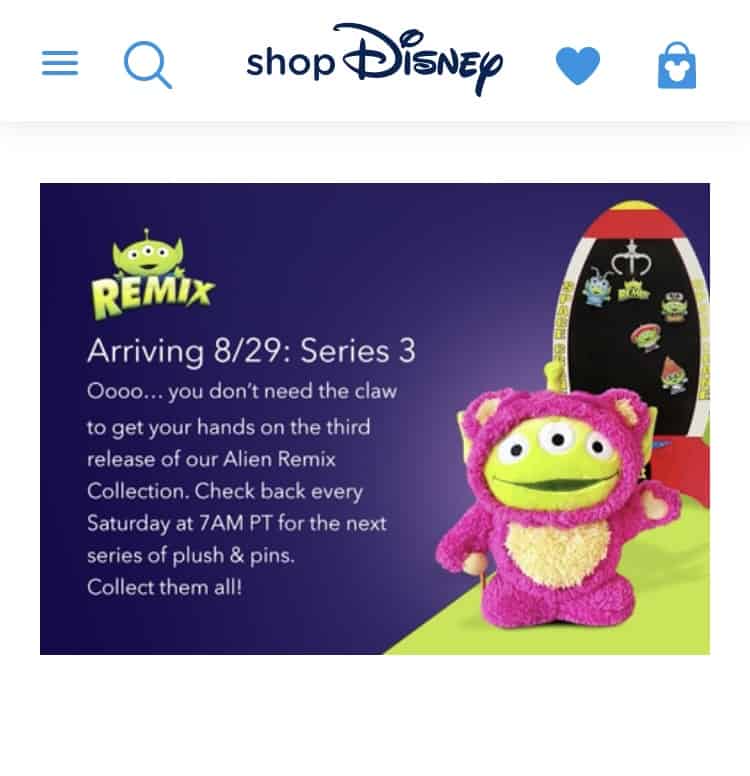 Now, shopDisney is treating fans to a mash-up of toy story's beloved little green aliens and other Pixar films, and they are adorable.
Caution: if you don't want to feel enabled to buy them all and the pins too, you had better hit the eject button now!
To Adorable, and Beyond!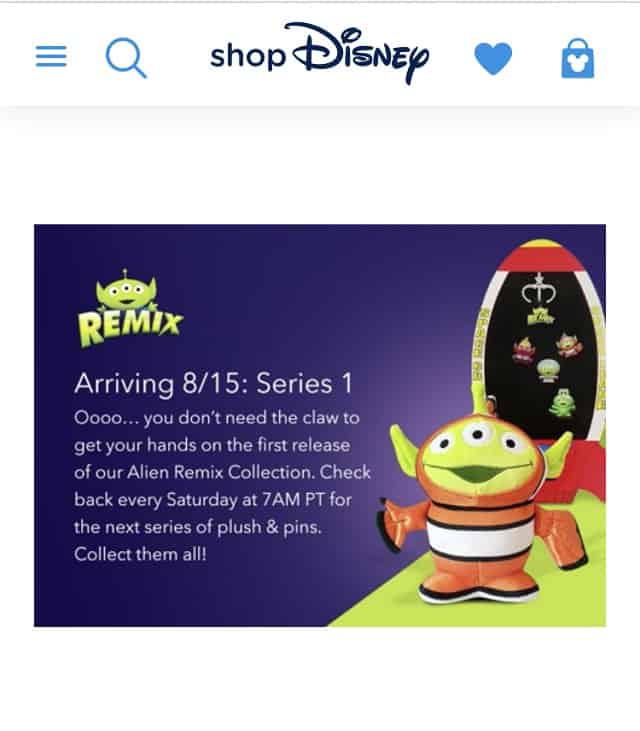 Enabling Activated! The Alien Remix Collection launches on ShopDisney.com starting August 8, 2020.
The First Installment of the collection Launches August 8th at 7AM PT
The collection will have a new installment each week. It features the delightful Toy Story Aliens dressed as fan favorite Pixar characters.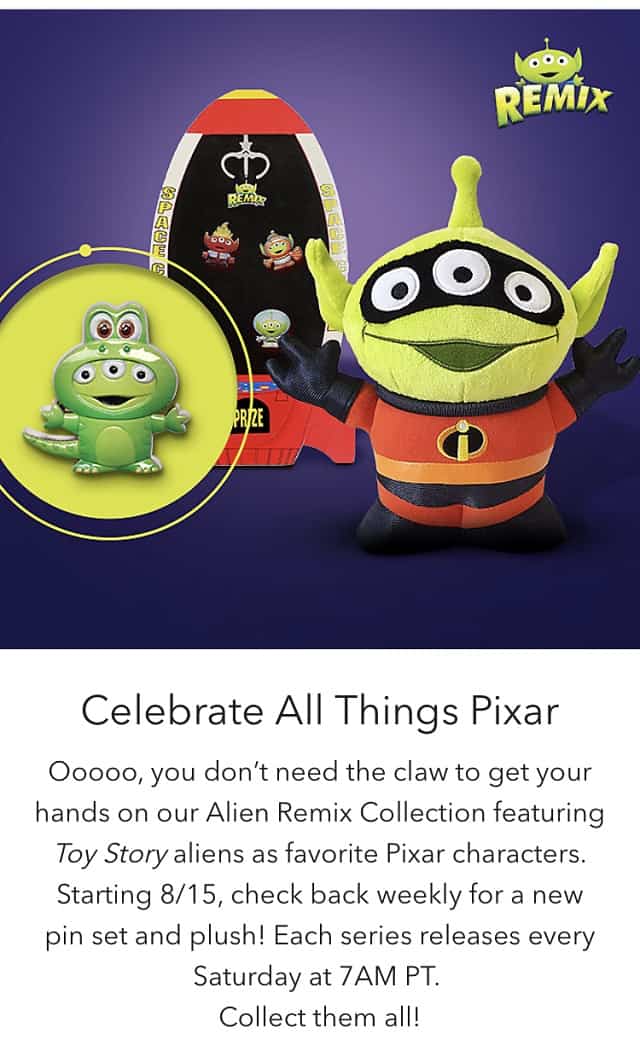 Each week, fans will be able to get their hands on a new pin sets and plush! The clever costumes that appear on the pins and or plush include Anger from Inside Out, Nemo from Finding Nemo, WALL-E from WALL-E, Russel from Up, Remy from Ratatouille, one of the Incredibles, Boo from Monsters Inc, and Woody, Buzz, Bo Peep, Jessie, and Lotso from Toy Story, and more.
It is unclear whether every design will be featured on both a pin and a plush. I am hoping they are, but my bank account disagrees with me. Rude.
Each installment in the collection releases on Saturday at 7AM PT. So, we can expect Saturday Mornings to be met with high volumes of traffic on the shopDisney site unless the company activates the Merch Pass to distribute this series, and so far it has yet to be announced.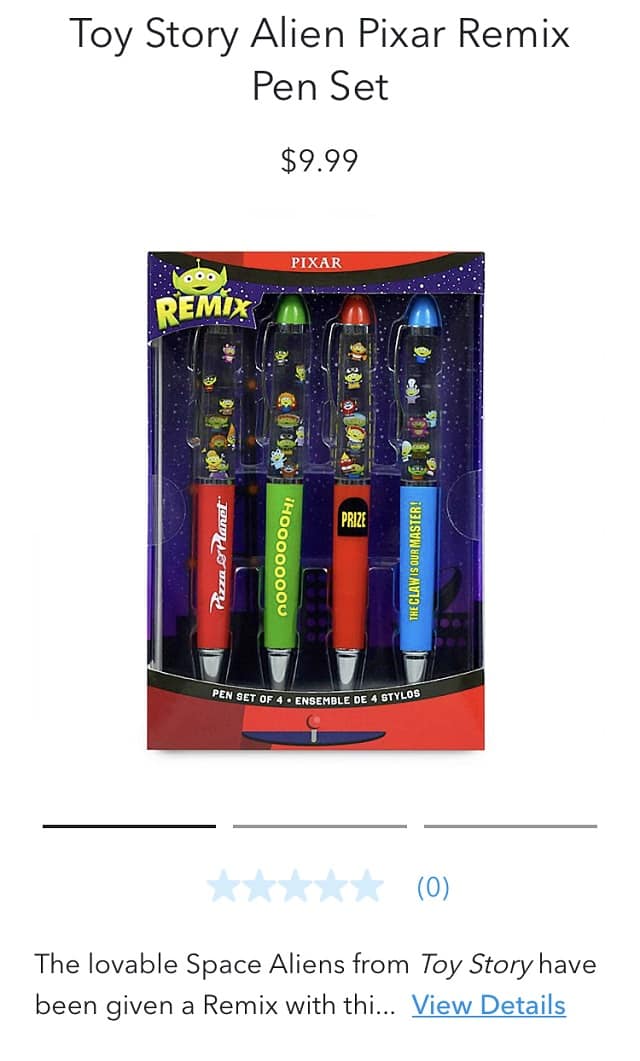 If you want to go ahead and get a little taste of the collection delivered right away, you can find a pen set on shopDisney.com available right now. The ball point pens have clear barrels filled with various remix characters.
I have to say this is one creative little set. My family loves the Toy Story Aliens and would probably be tickled to have a few of these guys to display for Halloween.
Happy Shopping!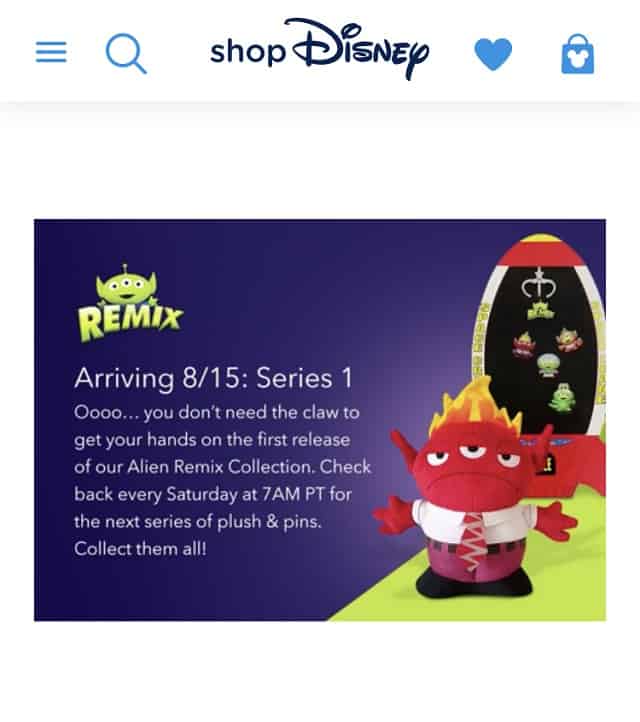 Let's hope the shopDisney site is good to all of us when these drop. May the Force be With You!
Which members of the Pixar Remix Collection are on your Must Have List? Let us know in the comments on Facebook and in our Facebook group!